Wavy hairstyles are one of the most on-trend styles there are right now. They are so beautiful and versatile, that there are now styling tools just to get different types of waved effects.
Back in the day wavy hairstyles were just natural looking, where people would style their hair to have it straight, or curly. Now the natural wavy look has taken over the hair industry. Wavy hairstyles will suit any woman, and does not discriminate to length of hair, color of hair, or the shape of one's face. You can opt for a straighter wavy look, or a tighter waved style with body and bulk, depending on your vibe. Rock a modern, chic look with minimum effort by reading our blog below.
1: Short Wavy Bob
A short wavy bob is seriously on-trend right now for short hair. Whether you have naturally wavy hair or you need to style the waves, there are several alterations to the style that will suit any woman.
This style looks incredibly modern and chic, with a hint of glam.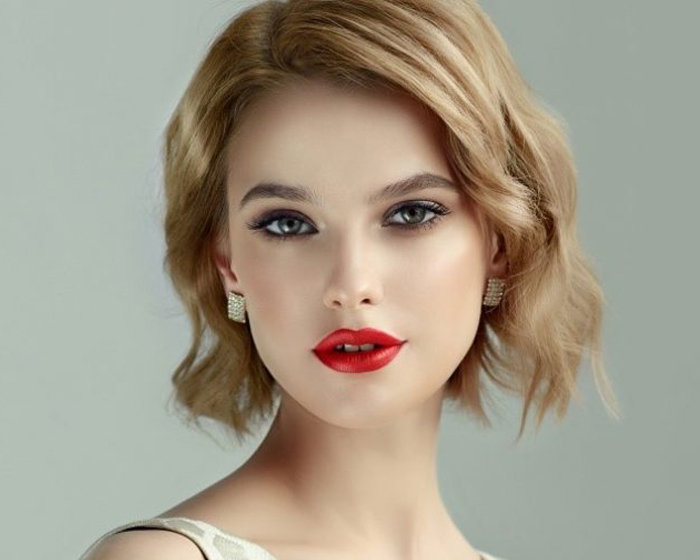 2: Jessica Alba Curtain Bangs Waves
Jessica Alba rocks her curtain bangs on wavy hair. Her shoulder-length cut won't weigh down finer hair textures. She has paired her curtain bangs with an undone, messy waves look. Some freehand layers and texture is all it takes to establish the perfect curtain bangs, wavy hair look.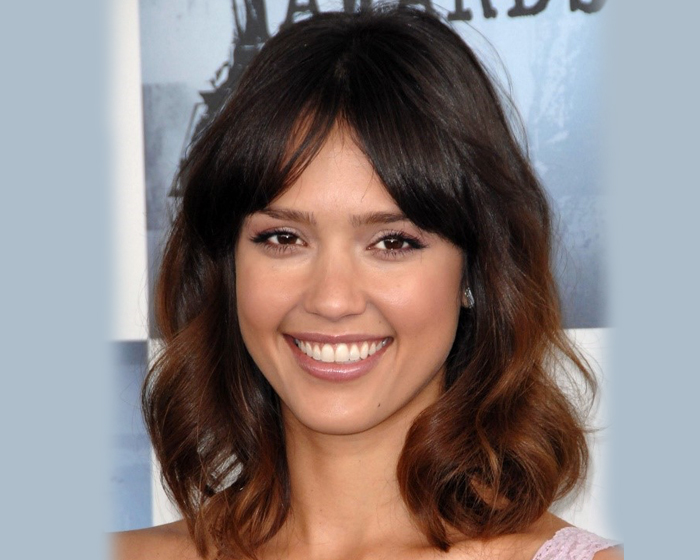 3: Long Wavy Balayage Blonde
We believe that both blondes and brunettes have more fun. So why not be both? Try a balayage look with your hair, and style it with big waves to give your hair colors more dimension. A popular and stunning look, this style of wavy hair is incredibly feminine and suits all seasons of weather.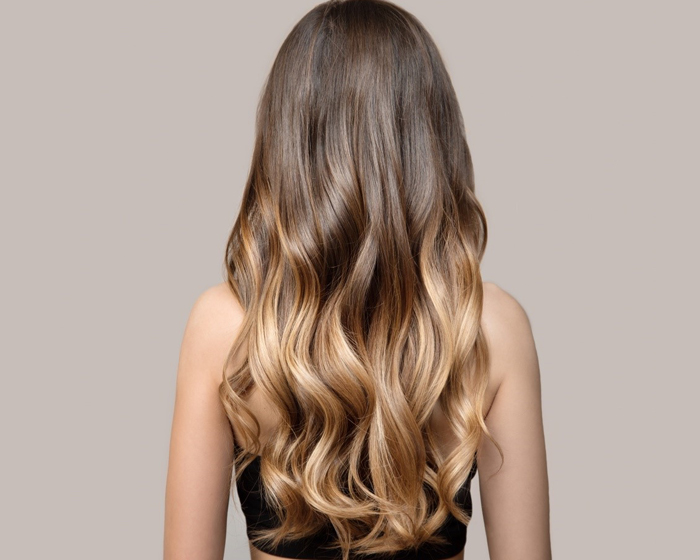 4: Long Wavy Beach Waves
The epitome of wavy hair are beach waves. If you have a long wavy hair then the beach vibes hair is definitely your calling. The slight bend, damp ends can complement your long hair, and add an unstructured look. This is great for a casual look, and looks so effortlessly beautiful and summery. This look is easily achieved as well with salt spray, which is an inexpensive product.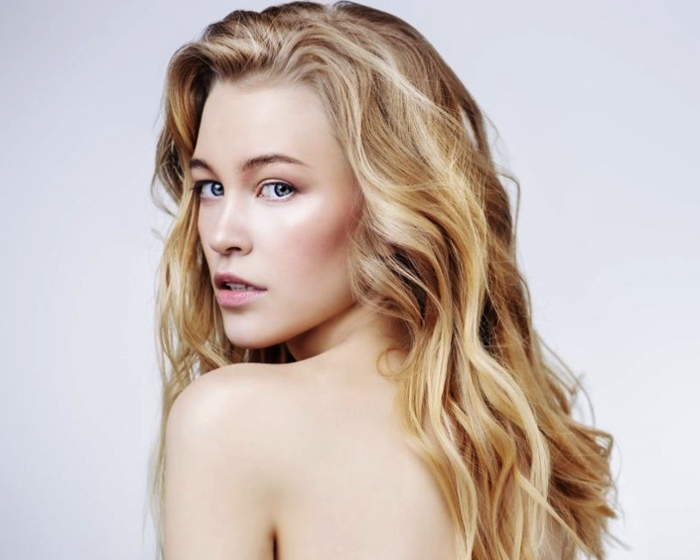 5: Medium Wavy Hair
Medium wavy hair is another ideal look to go to. This style is effortless and requires little maintenance. If your hair is naturally wavy, or if you are styling your waves, use a wide toothed comb to brush the waves out to create a beautifully bent waves look, and avoid frizz.
Medium length waves will also give your hair some volume and bounce. The look is minimalist and oozes sophistication without all the hassle and heat.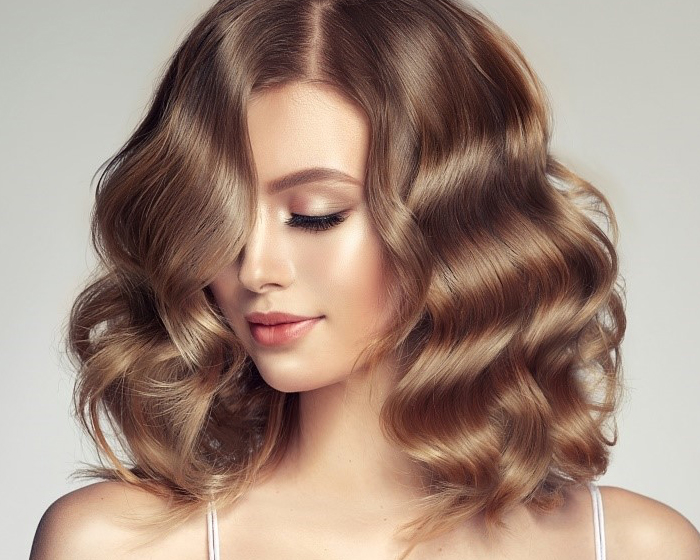 6: Side Bangs Long Wavy Hair
If your hair is lacking volume, then a side bang on waves is ideal. A long wavy haired look with voluminous waves can be topped off with a waved, side fringe. Keep your side bangs layered, and sweep it into a side parting, half covering one eye.
This long wavy hairstyle is GLAM plus.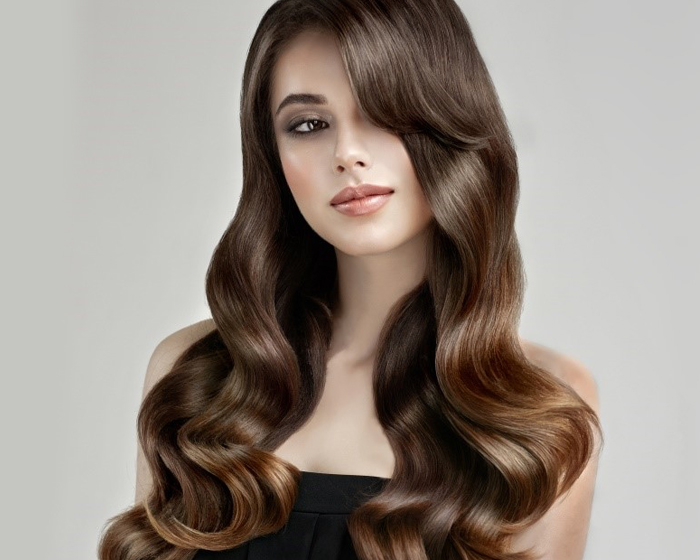 7: Vanessa Hudgens Shaggy Wavy Hairstyle
Vanessa Hudgens is the embodiment of the shaggy, beach babe look, with bangs. This look is incredibly sexy, and has a messy touch to it. You can let your bangs fall naturally as it is accompanied by some inconsistent beach style waves around it, taking away attention to the texture of your bangs.
By creating layers to your wavy hair, it will help with the tousled ends and beachy waves. Who said beach babes are only blondes?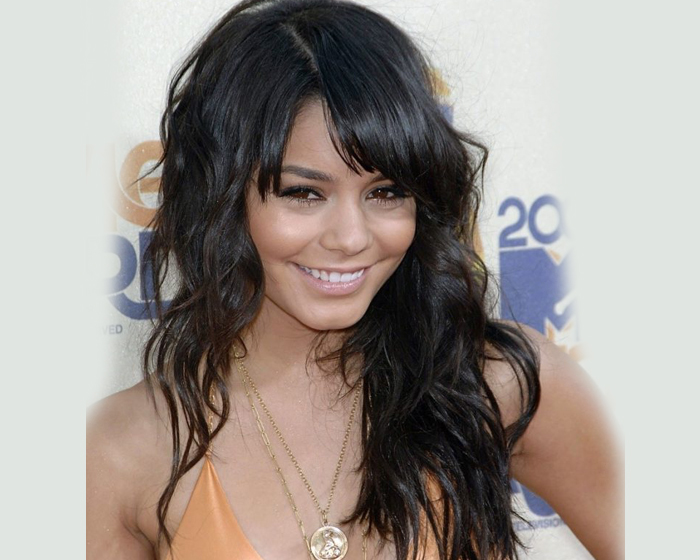 8: Long Brushed Out Wavy Hair
A chic middle parting and long, cascading waves make for the perfect head-turning look that will suit small round face shapes best.
By keeping your waves all one length will create volume and a princess feel to it. Ensure to keep product through your hair to prevent frizz, and you have an easy, regal wavy hairstyle.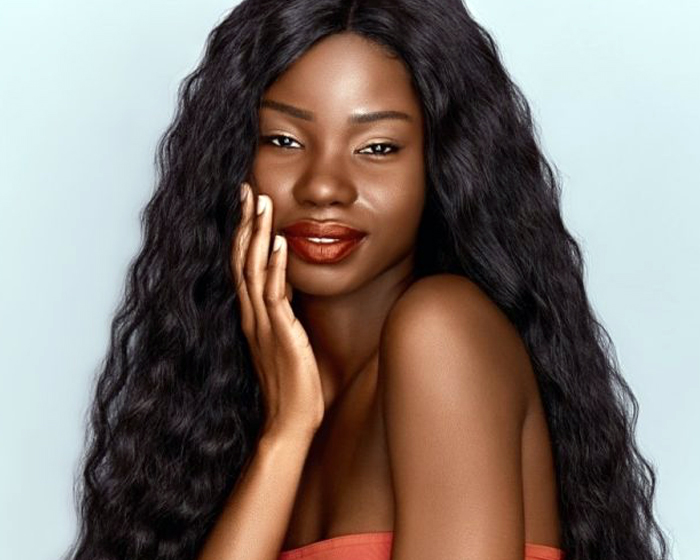 9: Long Wavy Hair & Middle Part
If you are looking to keep your length—waves are a great way to style long hair. Try long, undulating tresses. Long layers help to bring out your natural waves and lend movement and body to all hair types as well.
Middle parts also help to minimise width, making wide face shapes appear longer than they really are.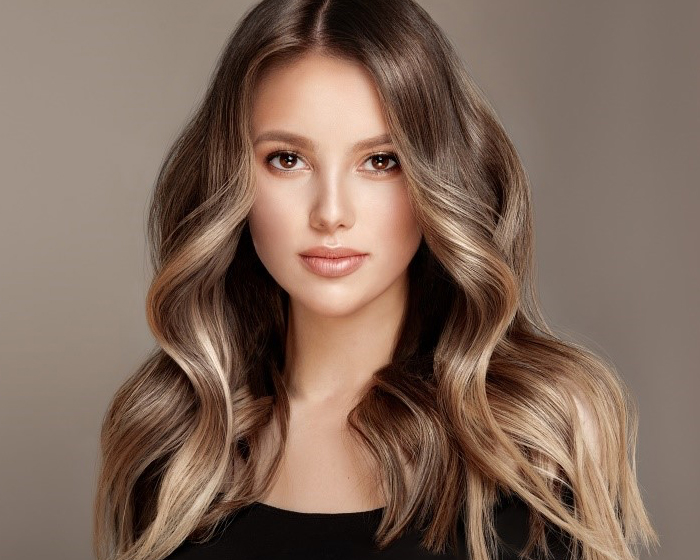 10: Short Wavy Pixie Cut
A pixie cut with a wave is completely achievable. You can go for the bedhead look, or something sleek and chic. To get the lusting wavy look keep business in the back, and party in the front.
Waves and length on top of the crown mean you can style into a side part or straight back for a sexy vibe.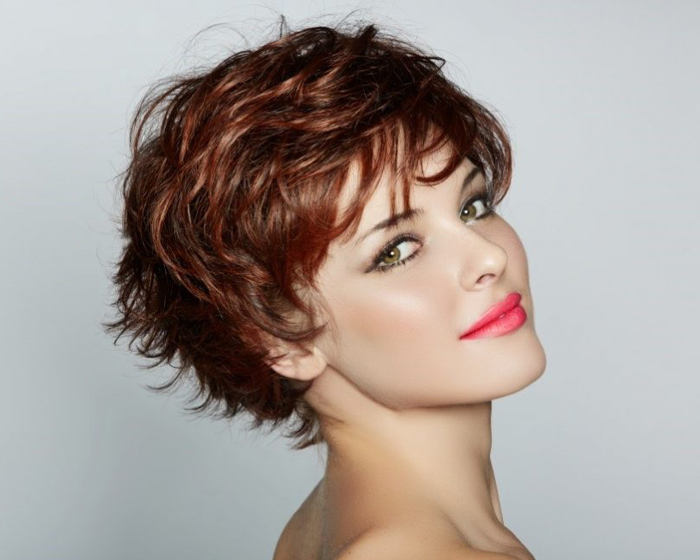 11: Classic Wavy Bob Cut
A medium wavy classic bob for wavy hair is a minimal and playful style. You could even try layering your hairstyle for a feathery texture throughout the ends. Amplify your waves around your face for a cute wavy look, or else keep the hair messy for a bedhead look.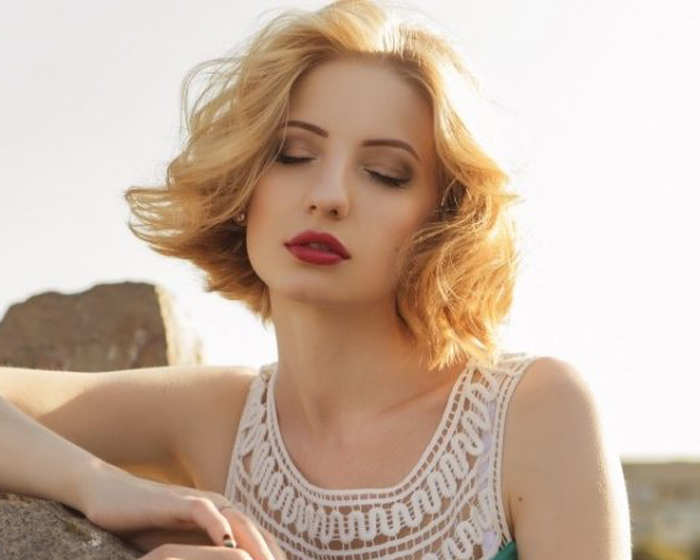 12: Wavy Lob
A one length Lob with waves and highlights are an easy hairstyle to war and manage. The straight across horizontal shape is a great choice to make your hair look elegant and stylish, and require minimal upkeep.
The highlights will help brighten the face, bring out honey tones in hazel eyes, and bring a fresh breath of air to your hair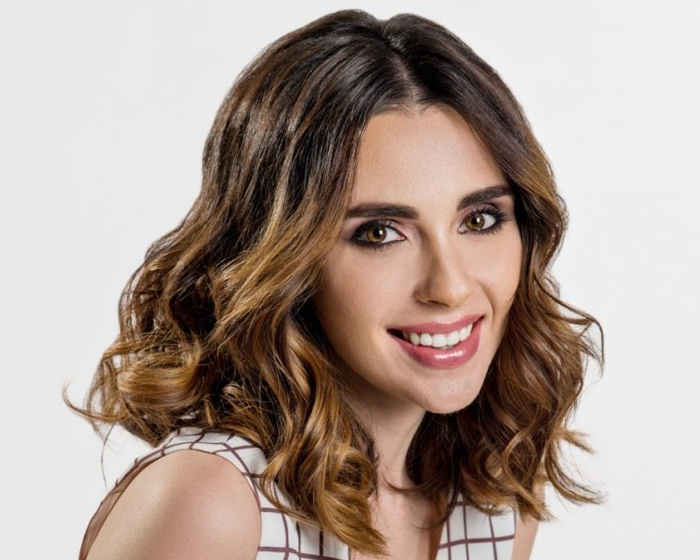 13: Long Hot Iron Waves
With longer and slimmer face shapes, a great wavy hairstyle is a side part, and having the waves curl using a hot iron will create an illusion of soft, volume and body.
These even sized waves are great for any formal occasion.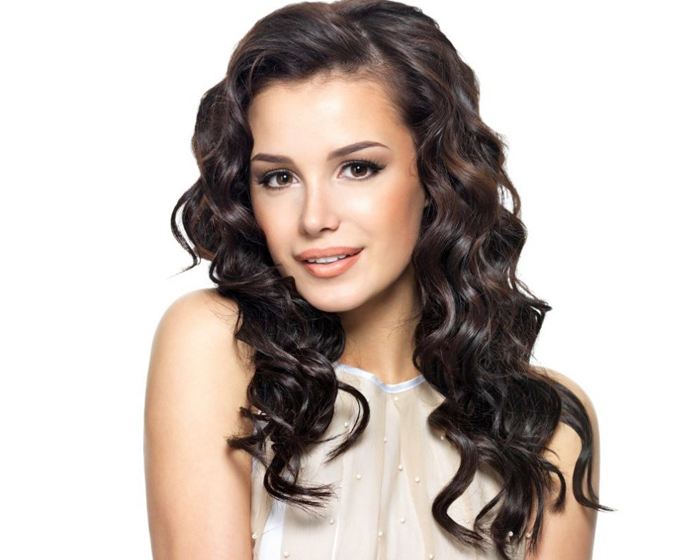 14: Ash Blonde Wavy Hair
Are you looking for an innovative wavy hair style? Why not try an ash blonde wavy hairstyle?
Ash blonde hair looks great on cool, white complexions, and when you add some soft waves via large hot irons, the look takes on a classic bombshell blonde.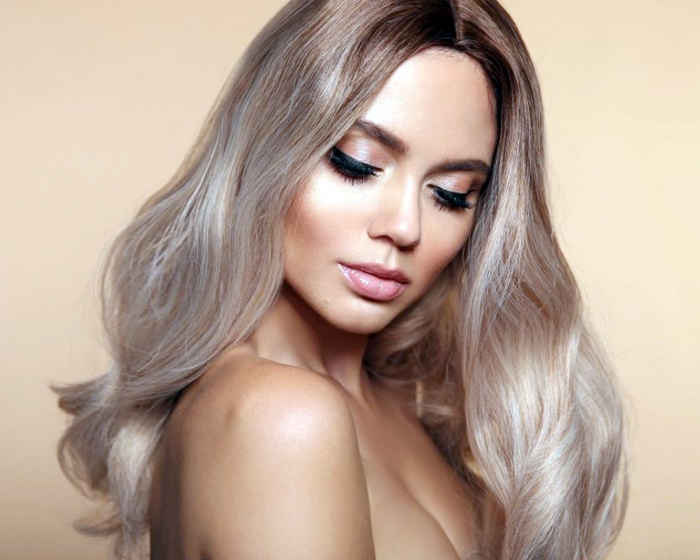 15: Brunette And Purple Highlights -Wavy Hair
Patchy purple highlights through brunette hair color is a beautiful way to give your wavy hair some extra dimension, crests and falls. Play around with colors, and try something unique and exciting, or use you can use some safer tones.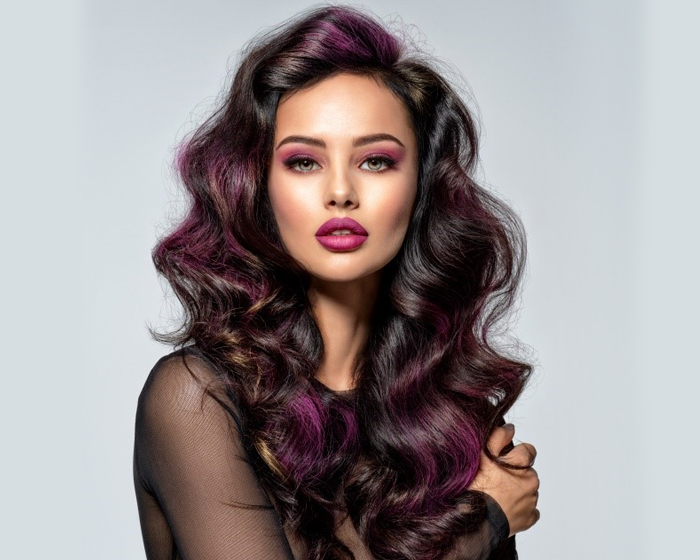 16: Messy Shaggy Bob Cut
Get a messy and shaggy look with choppy layers to your hair. If your hair is cropped, or in a bob cut, then the choppy layers will work best. Opt for a bedhead style, by ruffling your hand through your hair. Highlights added to the hair can make it look glam.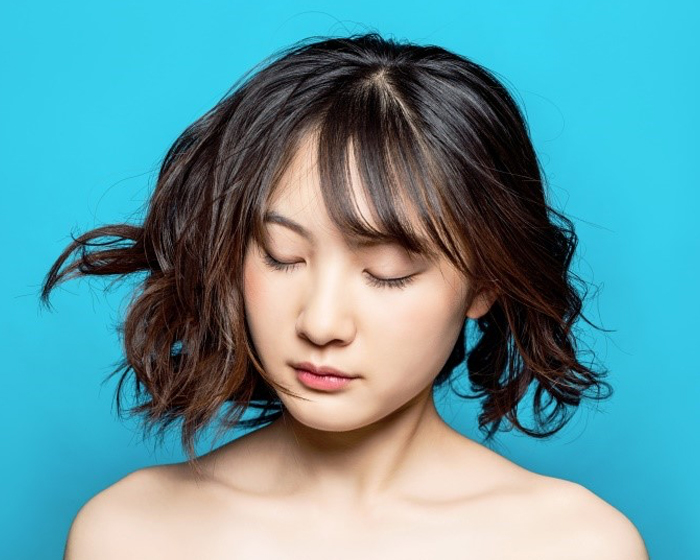 17: Platinum Silver Long Waves
Try a platinum, silver hair color for mystical looking waves. This wavy hairstyle for women seriously adorbs, and gives a mysterious look to it.
Platinum silver toned hair color will suit fair and cool complexions best, while wavy hair created by hot irons is easy to achieve, and will hold their shape much longer.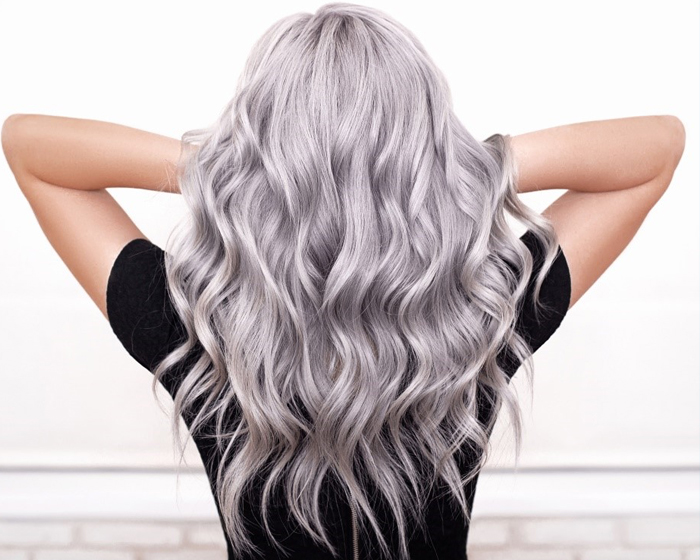 18: Round Waves Lob
One way to spice up your wavy hair is to keep it straight at the crown of your head, and then create round, full volume curls on the lengths. Keep the waves tousled and big, and then add texture spray to give it the oomph.
This is avery classic and retro look which is great for a night out, and works better on medium to longer length hair, however this is not to say that it could not work on short hair too. You may just not have as much length to play with the voluptuous waves.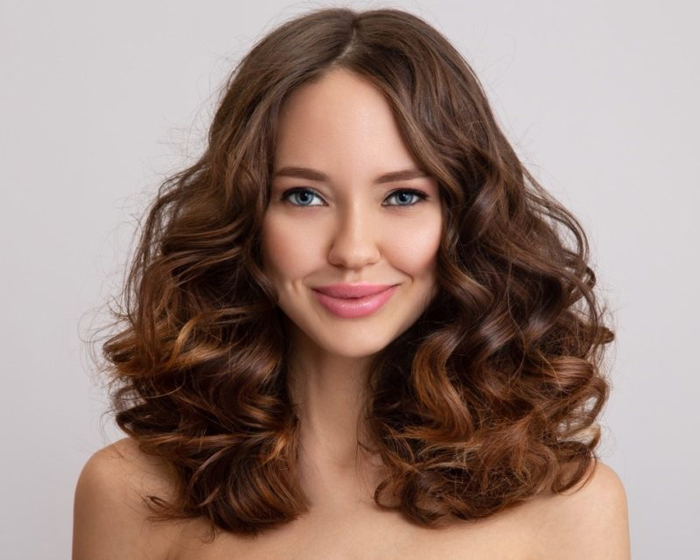 19: Wavy Ponytails
If you have long straight or long wavy hair, a good look is to tie your hair back into a sleek ponytail from the front, and then wave your ponytail. This look is classy, keeps the waves off your face, and is great for a professional setting, but can also be turned wild for a night out depending on how you style your waves in the ponytail.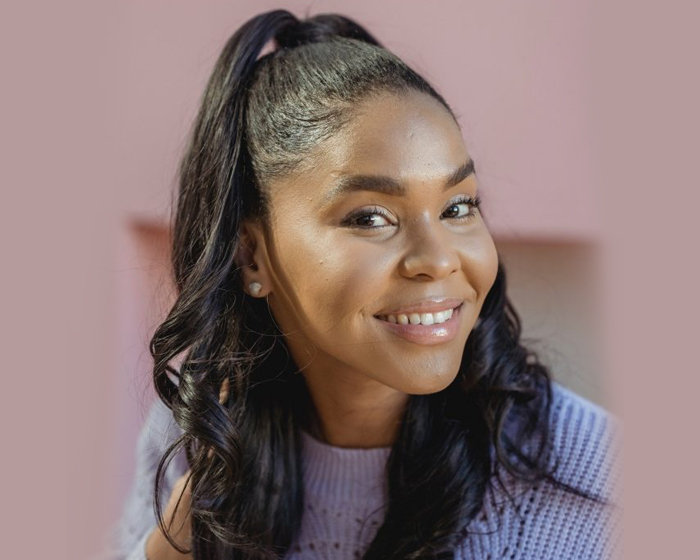 20: One Length Wavy Hair
A blunt wavy hairstyle is beautiful. No layers, no texture, but a sleek blunt cut with loose waves twisted through the hair creates a beautiful and elegant appearance. Your oh so beautiful long waves with a middle part will add some volume. This is not to say this will stop you from getting the messy, textured wavy look you may desire too, as this can easily be achieved with some product.
We hope that you have enjoyed our short article on wavy hairstyles, and that you now have some ideas and inspiration to have a change.
If you are still unsure, you can take a look at our virtual hairstyle page on our website, where you can try on some free hairstyles to your own picture, find some wavy styles, change the hair color, get information, and much more.