Have you found yourself scrolling through Instagram or Tik Tok trying to find the newest hair trend to rock post lockdown? wanting to know whether you should get layers, or not?
Popular celebrity layered hairstyles are always trending, giving you a chance to see some different looks for inspiration. Whether you want the choppy layers, subtle feathery layers, or longer layers, we have you covered. Check out some of our favourite celebrities and their popoular layered hair looks that you can incorporate into your own look. After this, you will be wanting to book your appointment with your hairstylist ASAP!
1: Kim Kardashian layered blonde hair
The mama of the beautiful, long, platinum blonde waves has added dimension to her long tresses by adding long layers. Kim Kardashian's look gives a boho yet polished look which creates natural waves and movement.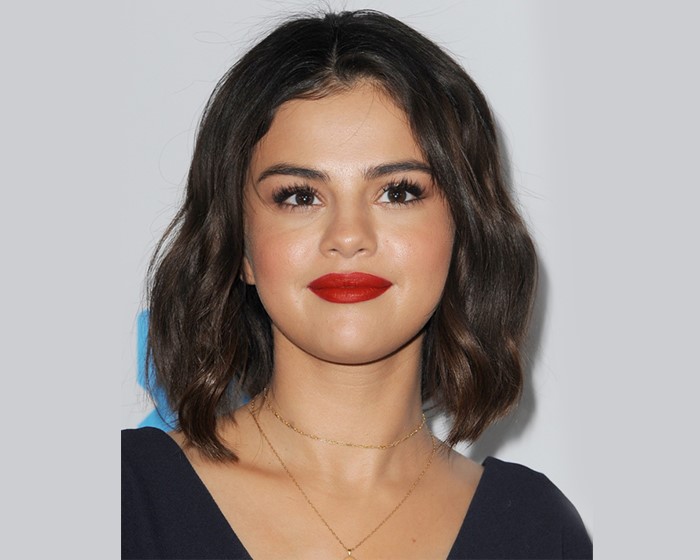 2: Selena Gomez Wavy Bob Cut
Selena Gomez always sports the trendiest hairstyles. Her layered bob is a classic, but also a unique hairstyle, as the layers creates soft waves, and the hair the chance to boubce up naturally.
On top of this subtle highlights gives the hairstyle much more class and texture.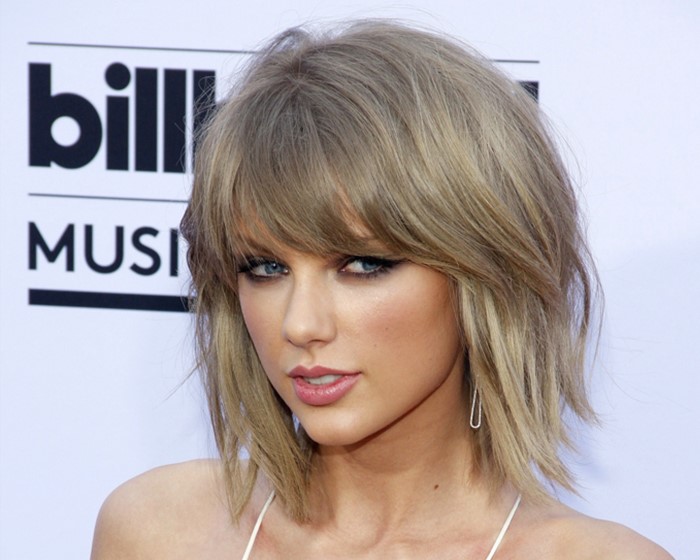 3: Taylor Swift Sliced Layers
Taylor Swift is queen of bangs. This look which is married with a bob and choppy layers is everything. This shoulder grazing layered bob with choppy layers throughout creates body on the top, and thinner, wispy ends at the bottom. Extremely sexy, and utterly seducing, this shaggy layers look will turn heads.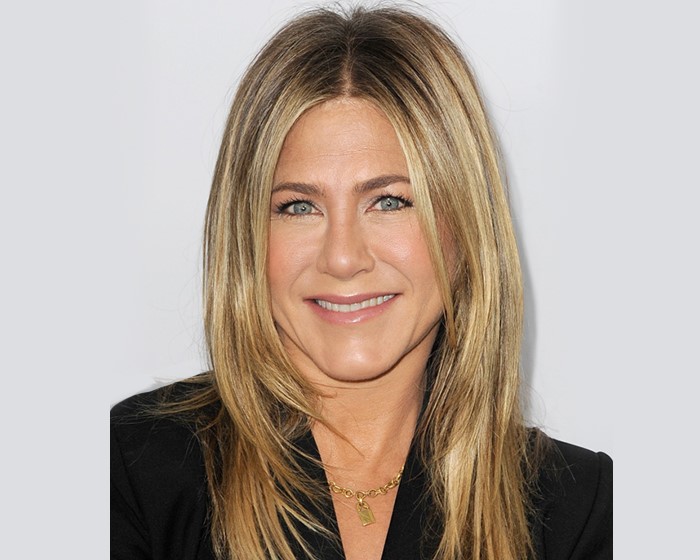 4: Jennifer Aniston face framing Layers
Jennifer Aniston is a classic beauty, and her face-framing layers here are perfect cut to sit just below her chin to soften her broad jawline. Her feathered layers all over provide more body, protect the health of the ends, and maintain a classic mid-length and a face-framing front.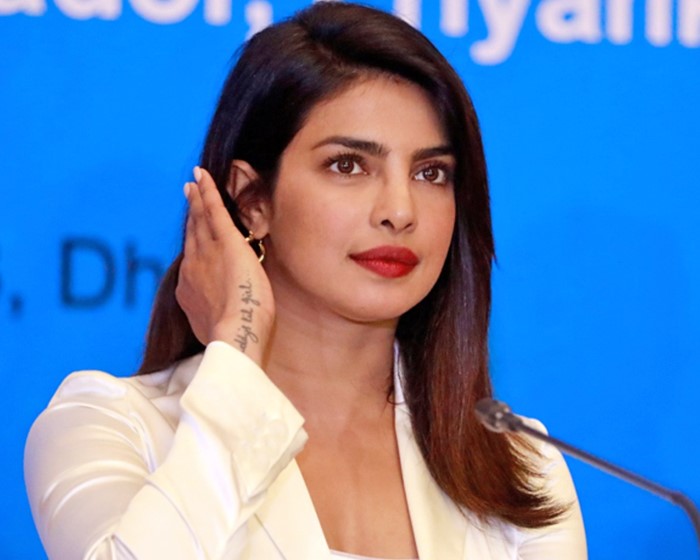 5: Priyanka Chopra Jonas Slight Layers
Priyanka Chopra Jonas has perfected the no layers-layered hairstyle, which is ideal for anyone too scared to go for that full choppy layered look. This look creates subtle layers at the ends, which thins it out, and creates a feathered look. Ask your stylist for long layers around the front of your face to help balance out the cut, if you wanted a bit more dimension.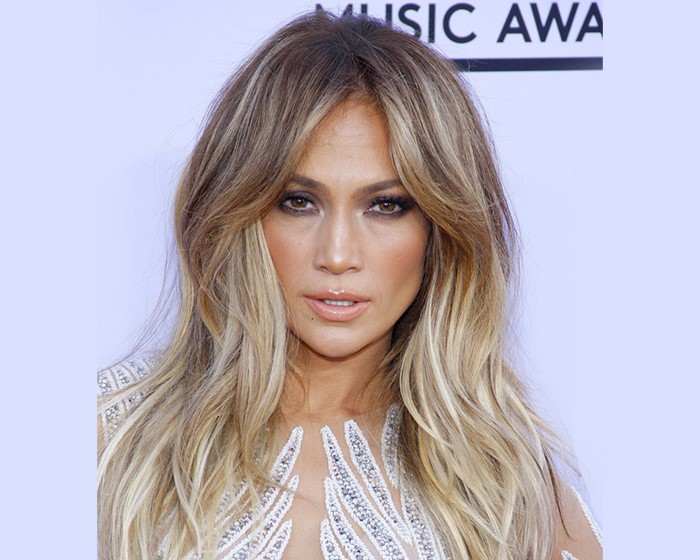 6: Jennifer Lopez Layers and Curtain Bangs
Now one of our favourites is Jennifer Lopez's curtain bangs teamed with heavily layered hair. This Jenny from the block has mastered the art of longer curtain bangs, which blend well into the multiple layers that are chopped throughout the length of her hair. Add in subtle highlights to give your hair so much more dimension, and an ounce of seduction.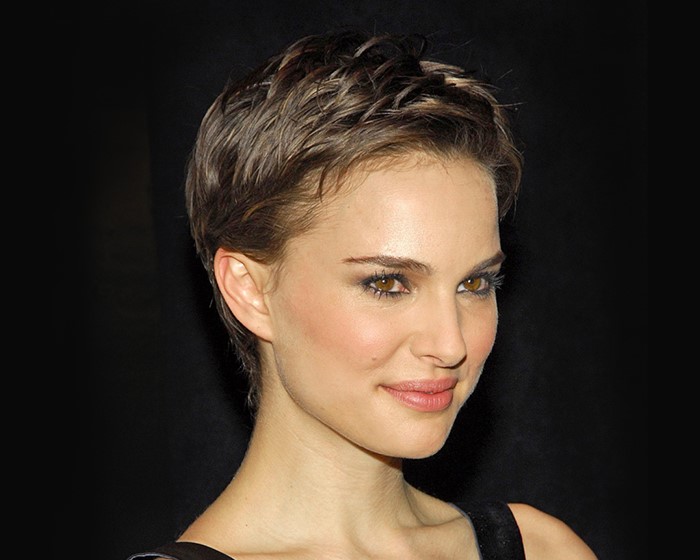 7: Natalie Portman Pixie Layers
You will not go wrong with a pixie cut, which is very on-trend currently. If you are oval-faced or heart faced like Natalie Portman, the pixie look with layers is everything. Layers are a must with a cut haircut like this—they add much-needed texture especially if your hair is on the finer side. Natalie looks chic, and yet oh so feminine despite the short length of hair.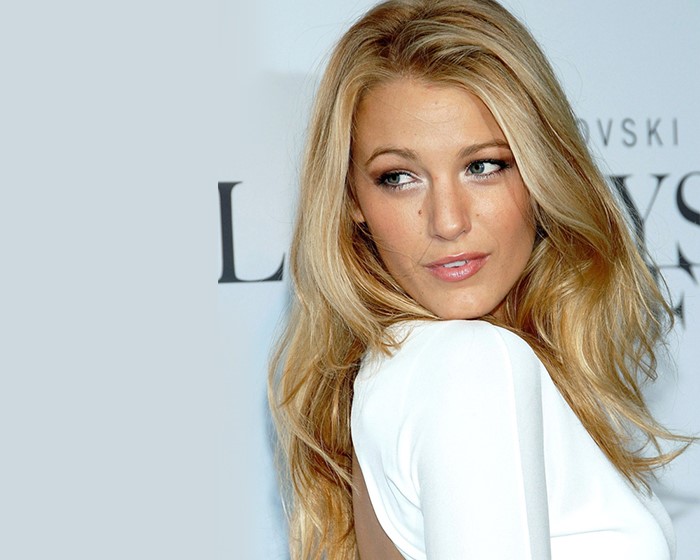 8: Blake Lively Long Layers
If Blake Lively is known for anything, it is her wavy, blonde, long tresses. Wouldn't we all want them? Try sporting her look by adding medium layers to your long hair. Keep the layers feathered and your hair will bounce by themselves. Spruce the hair up with salt spray to create an ultimate erogenous look.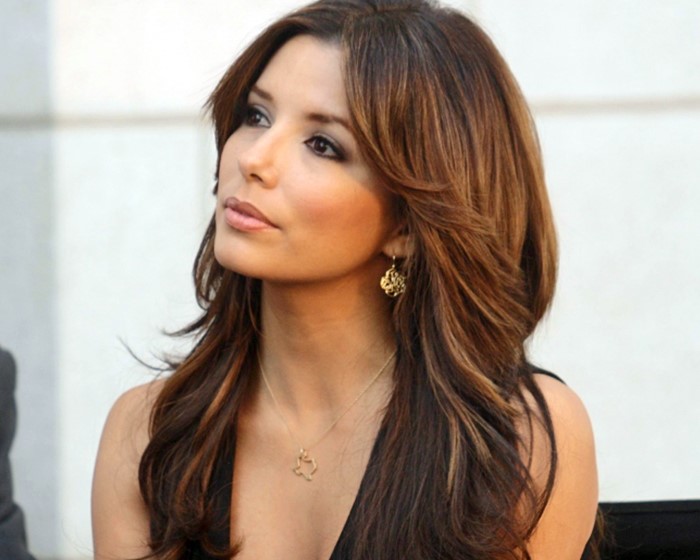 9: Eva Longoria side swept layers
If wispy layers are your thing, you have something in common with Eva Longoria. This cut is great for ladies with thick hair who want a shorter, and thinner looking style, and is best styled with flips, movement, and lots of volume. Medium to longer length hair with the feathered layers can accentuate round or large faces, but with this sort of volume it can offset the shape and make the face appear smaller. Try Eva's look by starting your layers near your cheekbone and progressively taking them down.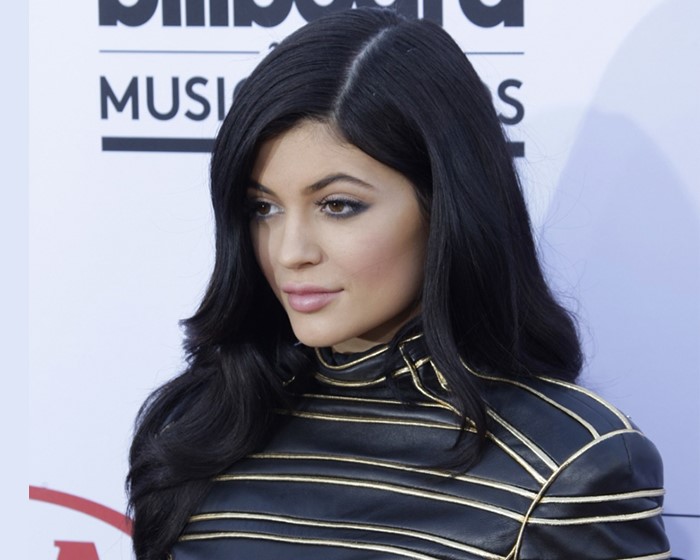 10: Kylie Jenner sleek layers
We're all about Kylie Jenner's luscious locks. Her long layers don't add any excess weight, which lends itself to this beautiful polished style. This is a style with a side part is perfect for longer face shapes, however because of the length anybody can pull it off.
This Kylie Jenner long layers hairstyle is best for medium to thick densities hair.
Caution, if not styled, the style will turn into a beautiful shaggy look.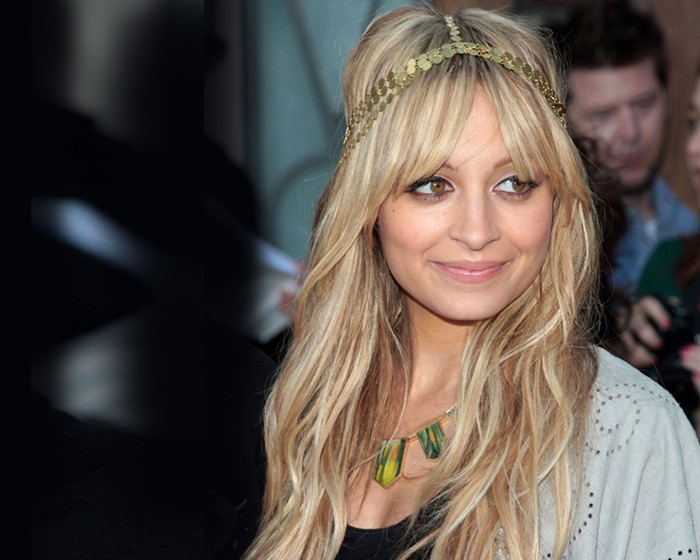 11: Nicole Ritchie Curt
To stand out from the crowd, opt for long layers to your hair to accentuate your style, and add in trendy bangs which eventually blend into your length. The result will be a striking structure around the face while keeping some movement through the ends. Nicole Richie has really embraced the layered look with soft bangs.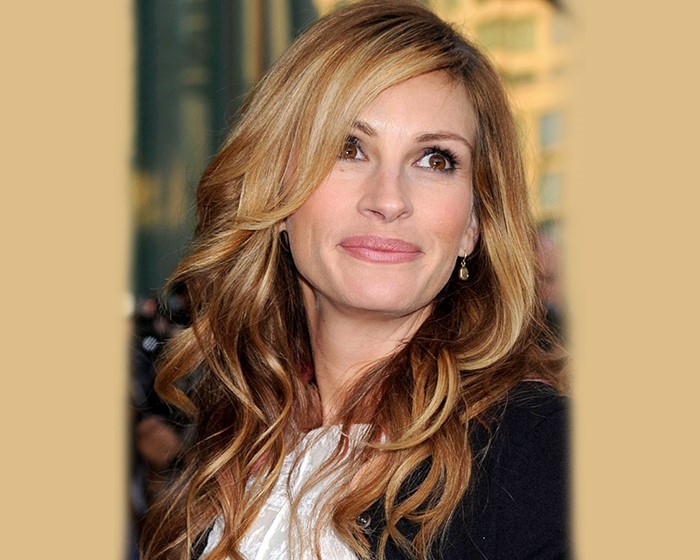 12: Julia Roberts Long Layers and Curls
Modernize your look, like Julia Roberts  with subtle layers, and a side fringe instead of a block fringe. To achieve this, have your hairdresser cut your bangs to the side, but also soften the edges by layering around the face. This will give movement to your hair while keeping the layers subtle.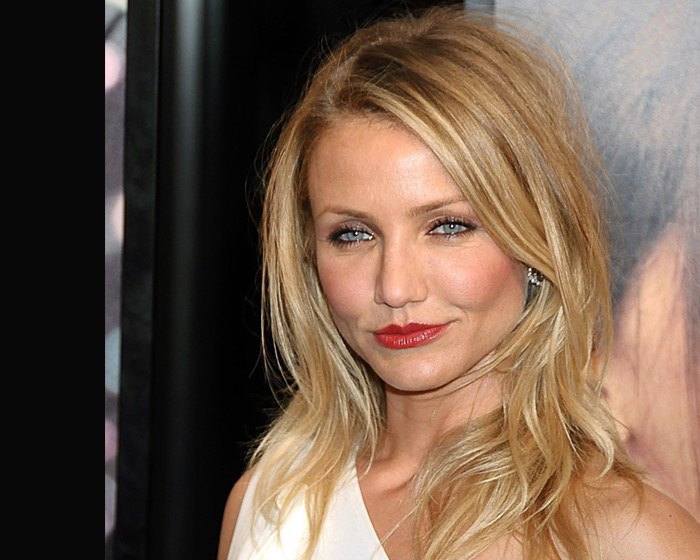 13: Cameron Diaz Long Layers
Thin hair can look flat and bland. Cue layers! Cameron Diaz has given her fine hair some texture by adding in soft layers through the length of her hair.
Face falling layers have been cut to hug Cameron's chin area, providing a balanced frame for her face, while the addition of some blonde highlights in the same area really accentuate texture and looks dam right sassy.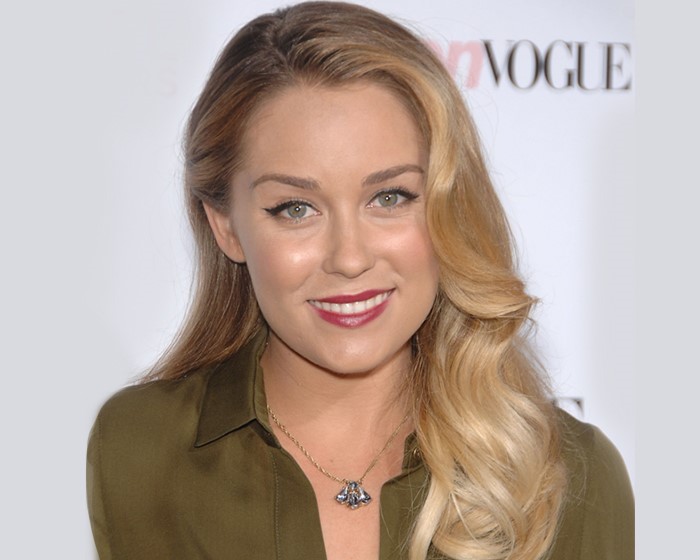 14: Lauren Conrad Long Layers
If you want to reap the voluminous benefits of layers without committing to a chop-heavy cut, ask for layers in the bottom few inches of your hair like Lauren Conrad. You can wear it in a deep side part to embrace the effect of shorter layers, but if you are wanting to switch it up you can flip it back to center and just like that, the layers are invisible.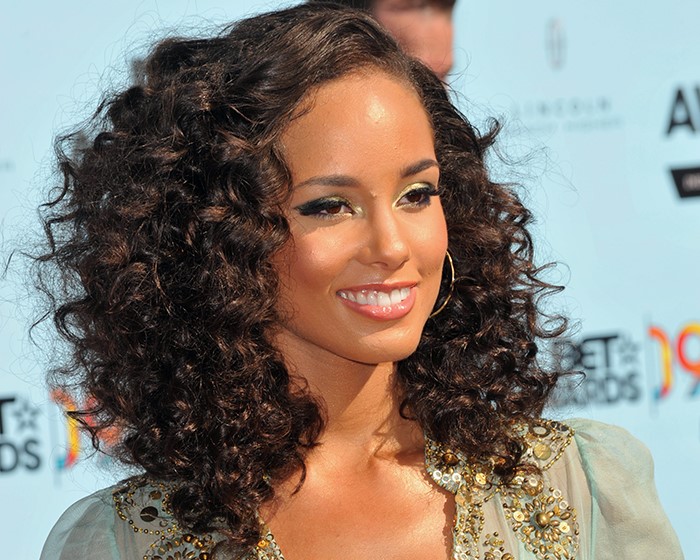 15: Alicia Keys Curly Layers
Does the thought of putting scissors through your curls scare you? Take a cue from Alicia Keys. Layers add volume, definition, and texture. "To make this hairstyle come to life, vary the lengths of layers to take the weight off, remembering that layers are okay but keep the razor and thinning shears away from your curly hair.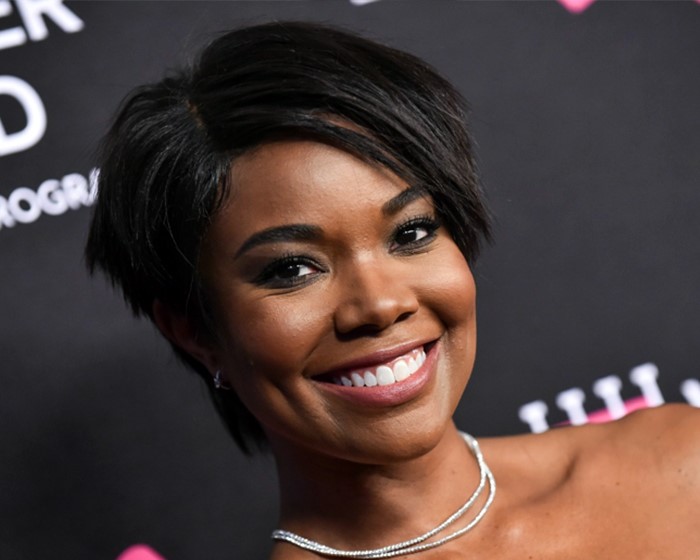 16: Gabrielle Union pixie layers
A pixie crop is very chic and professional. Gabrielle Union is rocking the pixie layered haircut, and she has learnt the hair truth. Layers are your friend. A little choppy texture throughout the ends can prevent a faux bob from looking too prim and can create a sleek look.
Layers are a girl's best friend outside of diamonds.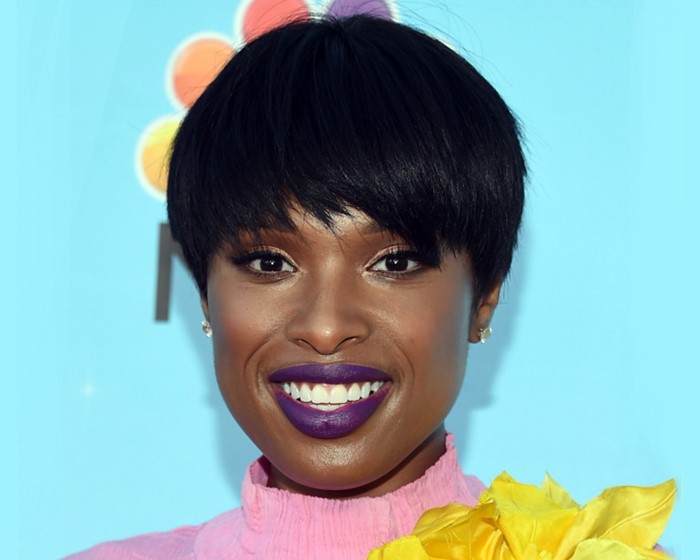 17: Jennifer Hudson Pixie layer cut
Jennifer Hudson's eye-skimming pixie proves that even when donning ultra-short strands, you can add layers. Add layers to the bang and work them through the rest of your pixie cut to create an insanely cute wedge cut.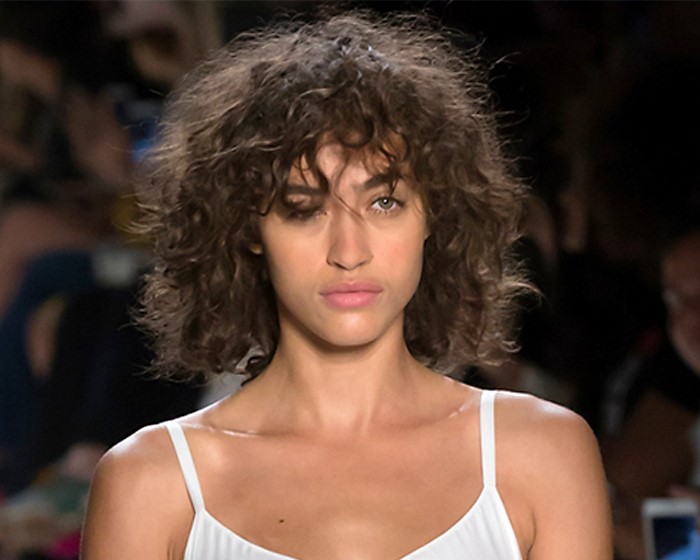 18: Alanna Arrington curly layered bangs
Adding subtle layers to curly hair can give ringlets bounce and a little height, as proven by Alanna Arrington. Bangs with curls is not such a common look, however we think it is extremely lavish and beautiful. Try sporting this look with layers starting from the crown of your look.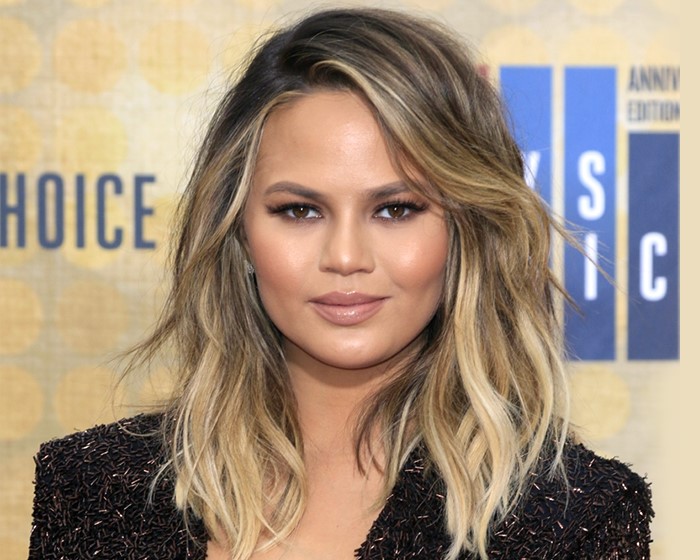 19: Chrissy Teigen long luscious layers
Have fine hair with minimal texture? Then at this look Chrissy Teigen layered hairstyle for inspo. This cut is for you!.
Keep the bangs soft, and whisked away, and add feathered layers through the length of the hair to create beautiful waves.
For round and wider face shapes consider a middle part to create the illusion of vertical length.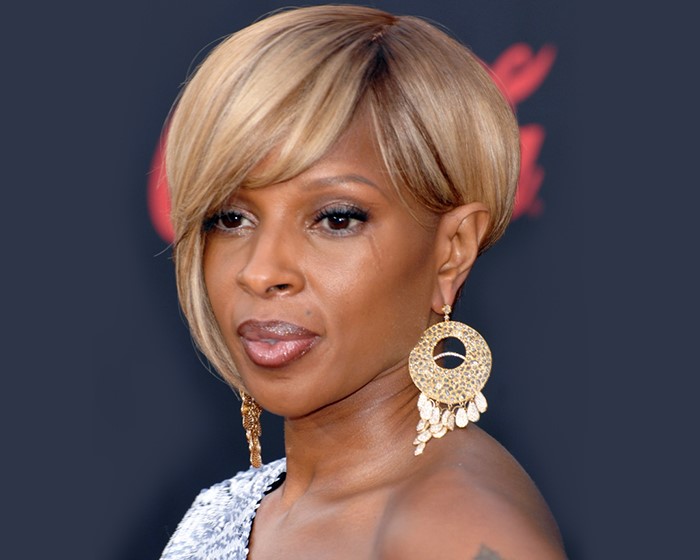 20: Mary J. Blige layered Short Bob
Mary J. Blige rocks a beautifully layered fringe, which works to eliminate the weight a denser hair type would cause. This hairstyle is heavily layered with a swoopy bang. Style it sleekly like Mary and letting the layers balance each other out. This look is so elegant and refined.
As you can see, layers can really bring a hairstyle to life when they are introduced the best way to suit a person's hair type, texture, face shape, and courses lifestyle.
Book in and have a chat with your hairstylist and explore the world of layered hair.
For more layered hairstyles click here ->