Bangs and types of Bangs
Bangs and types of bangs are a part of hairstyles that have always been around in some general form, however in the past few years we have seen a revival. Also known as fringes, bangs are strands of hair that have been cut in a way to make them fall in front of the hairline. There are many types of bangs that all have many impacts such as drawing attention to the eyes, framing and adjusting an overall shape of a hairstyle to better suit a particular face shape, keeping hair out your eyes, or having short and long hair at the same time.
Different types of bangs have been around forever but they really became popular around the 1930s, when Louise Brookes sported the bob with bangs look. Nowadays, bangs are coveted by all celebs including Selena Gomez and Ariana Grande.
We want to expose some of the best types of bangs below worn by some of our favourite girls, plus which face types they suit best and how to style them. Read on to get inspired and also discover our guide to getting different types of bangs below.
1: Straight Hair Curtain Bangs
Curtain bangs are trending right now, and this straight hair curtain bangs which is effortless is a seriously classy hairstyle. This look can be sported for work or play, and depending on your features, your stylist will be able to determine the length of your curtain bangs whether it be above the eye, grazing your cheek bones, or somewhere in between.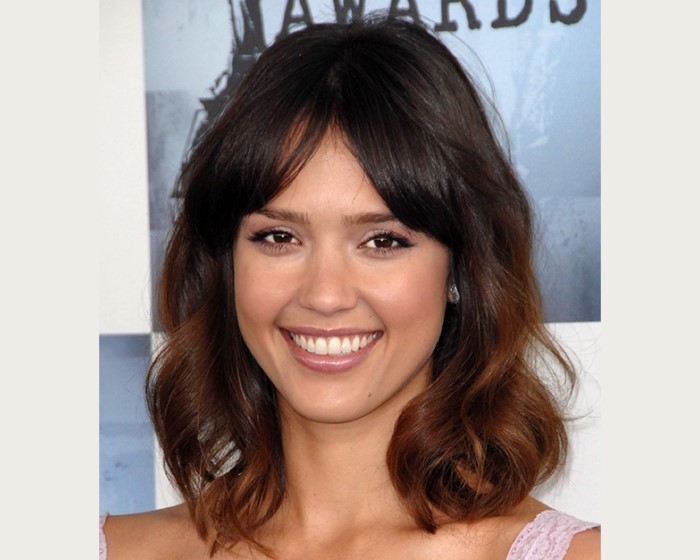 2: Jessica Alba's Curtain Bangs
Curtain bangs are trending right now and have been around in various ways for some time. The modern curtain fringe is easy to wear, maintain and suits almost all face shapes. It's also a great way to add shape to your hairstyle if you are wanting to experiment, but not yet ready to commit to a full fringe. Give your hair a fresh cut and add some curtain bangs to your medium length hair, like Jessica Alba's curtain bangs.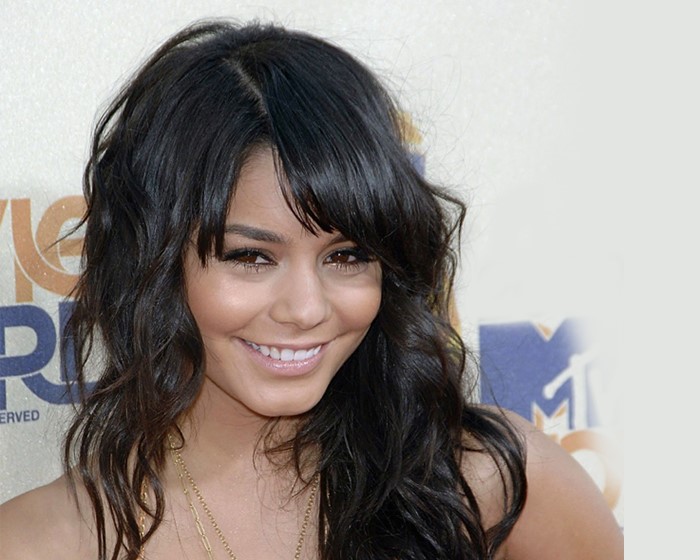 3: Vanessa Hudgens Side Bangs:
Side bangs are one of the best fringe options for those with round faces. These bangs lift the face, and give some length to the face. The asymmetric look of side bangs, paired with waves to hair creates an ultra-flattering look as it creates a diagonal 'slice' effect. Square and heart-shaped faces also benefit from this look. Just look at how great these side bangs look on Vanessa Hudgens.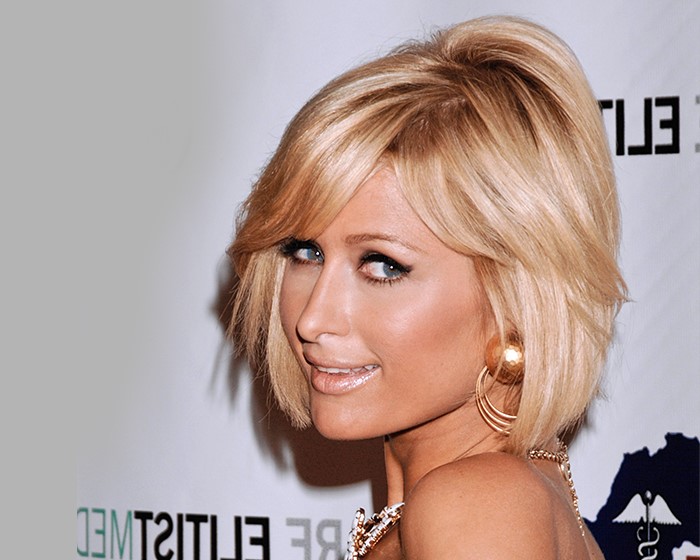 4: Paris Hilton Bob Cut and Side Bangs
The iconic bob haircut is a classic and timeless hairstyle. It always looks fresh and on-trend yet is versatile enough to style in many different ways. For a sophisticated look, add bangs to your bob. For a bold and graphic finish that draws attention to your eyes and cheekbones, add a blunt fringe to a sleek bob. Sweep the bangs to the side, like Paris Hilton ha with her bangs in the image. See what we mean by versatile.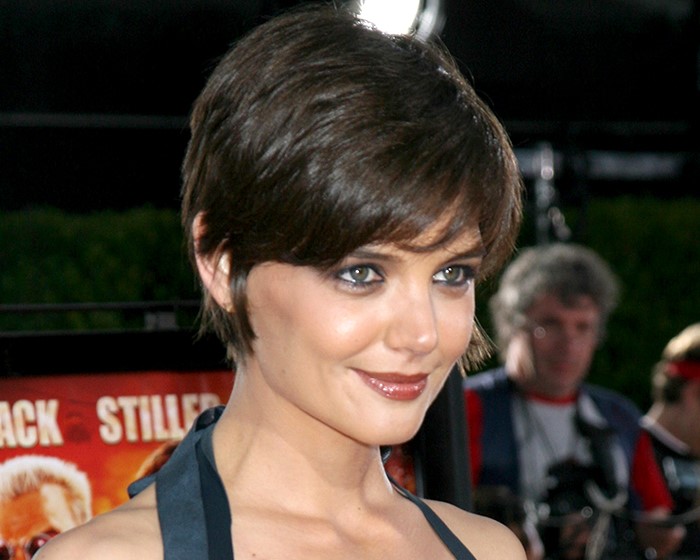 5: Katie Holmes Wispy Bangs
Katie Holmes' bangs are an inspiration. Married with a pixie hairstyle, this will give your hair texture and volume. The front bangs are given plenty of texture with longer layers so it can still be tucked behind the ears. The bangs are cut angular, with a slightly longer length so that they meet at eye length. Try this extremely polished and unique look, great for upcoming summer.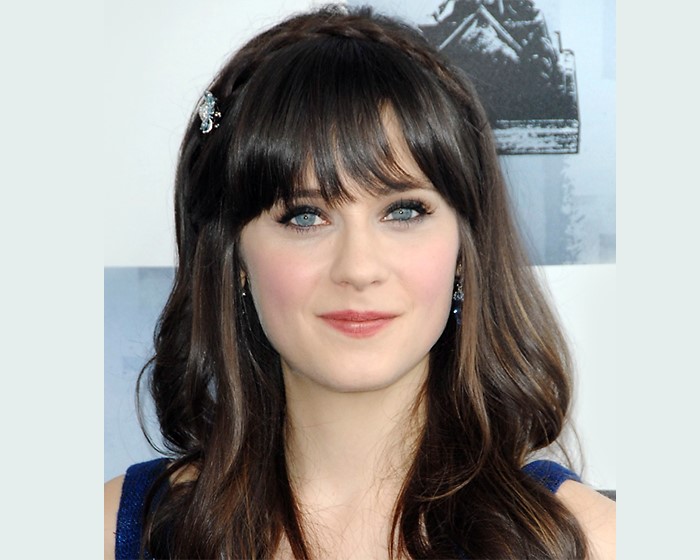 6: Zooey Deschanel Feathered Bangs
Zooey Deschanel is known for her signature look which is of course bangs. She might even inspire you to go there! Try a full fringe with some weight taken off in the middle, and have it fall below your eyebrows. This will give the bangs movement, and create luscious lengths on either side of your hair. Also create Zooey's look by adding a Halo plait and letting your bangs fall from it.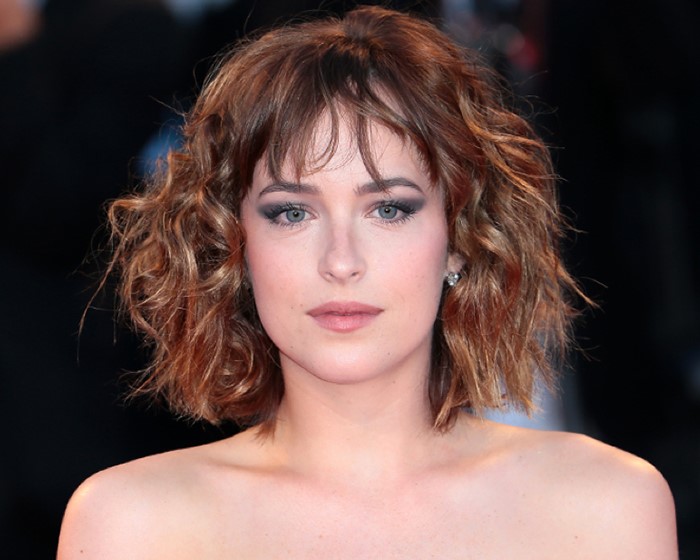 7: Dakota Johnson See Through Bangs
Dakota Johnson does the fringe particularly well and is able to do bangs in many different hairstyles. Try curling your hair, and give yourself a wispy bang. It will be fluid, but not stringy. This look is seductive, and your bangs will be able to be styled with so many hairstyles, and lengths.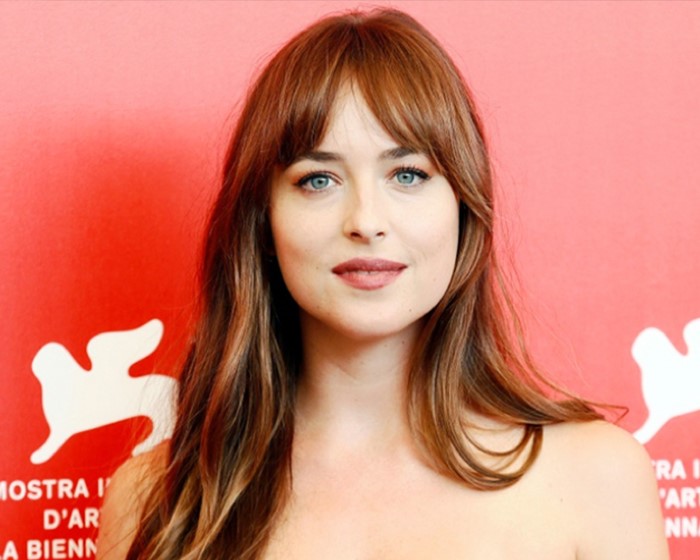 8: Dakota Johnson Curtain Bangs
Keeping in line with bangs queen, Dakota Johnson, why not snag her look of curtain bangs on long hair.  The style is not only chic but fairly low maintenance, easy to grow out, and requires extremely minimal upkeep. Go for longer layers and part your curtain bangs right down the middle to recreate this look.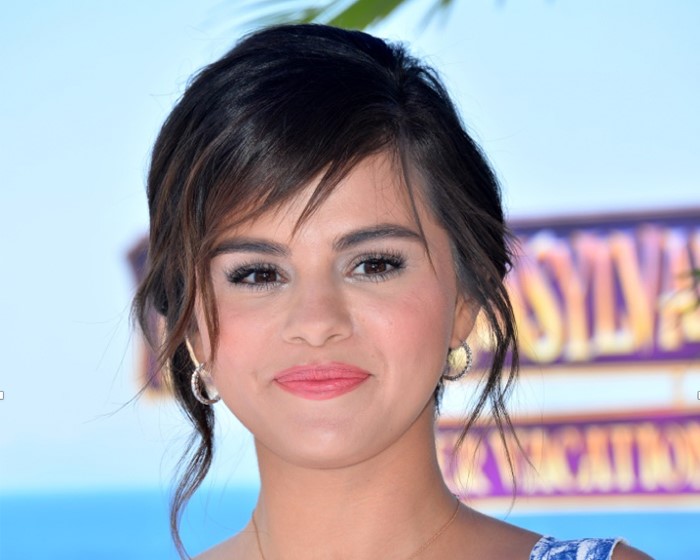 9: Selena Gomez Wispy Bangs
Selena Gomez' long parted fringe which has been swept to the side is the perfect bangs style for her face shape. Notice how these bangs are very fine, cut from left to right, short to longer. It is a versatile haircut that can be worn during the day or glammed up at night. Team it with a cute bun, and have some curled strands coming down on either side of the bangs.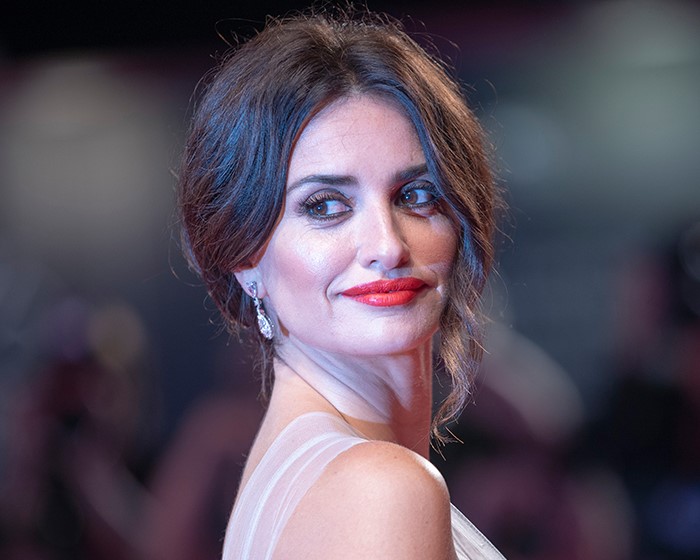 10: Penelope Cruz Curtain Bangs
Looking for something a bit more subtle, and don't want the full bangs effect yet. Go for a soft and subtle curtain bang. These blended subtle bangs can be worn in many ways. Add more volume on the sides than in the middle, to give a delicate effect. This way you can easily push them away when you aren't feeling like the bangs-vibe. Penelope Cruz has achieved a great subtle bangs look which blends into the length of her hair.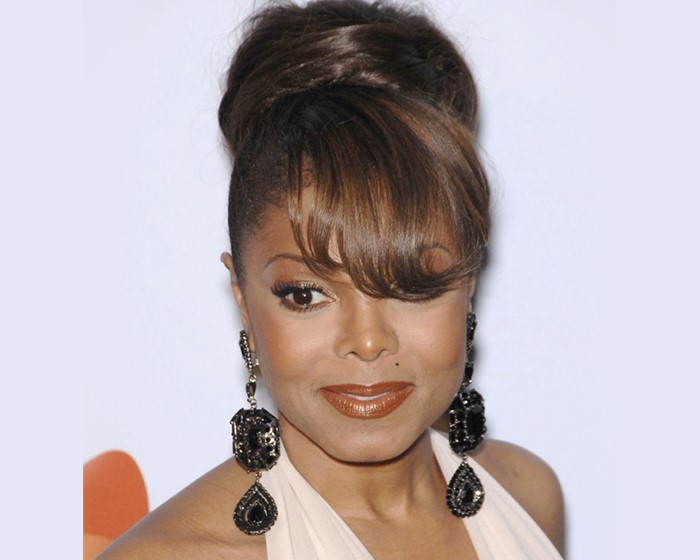 11: Mary J. Blige Tinkerbell Bangs:
Mary J. Blige is rocking this Tinkerbell bangs look by keeping her length tied back, and letting her bangs fall forward. The bangs have been slightly curled to give a glamorous effect.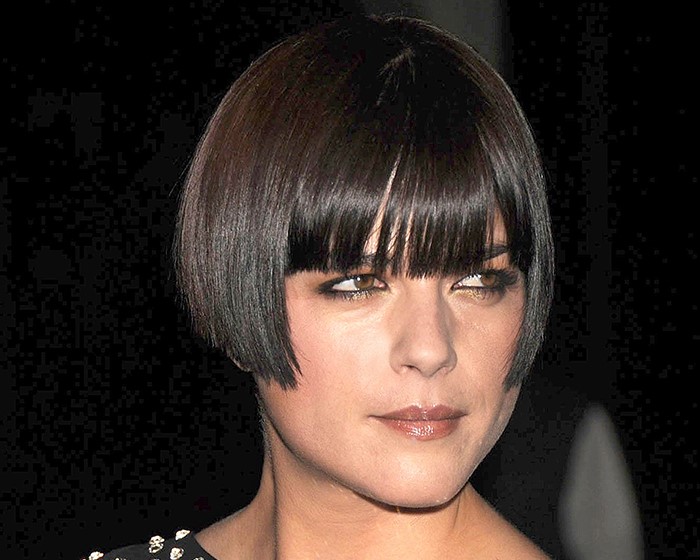 12: Selma Blair Blunt Bangs
Selma Blair looks well-groomed with blunt bangs with a short bob. This style looks best in a block colour. A blunt fringe does not need to be super sleek or smooth to look good, and is generally easy to maintain. This haircut suits slimmer face shapes, as if your face is round, it can make it even rounder.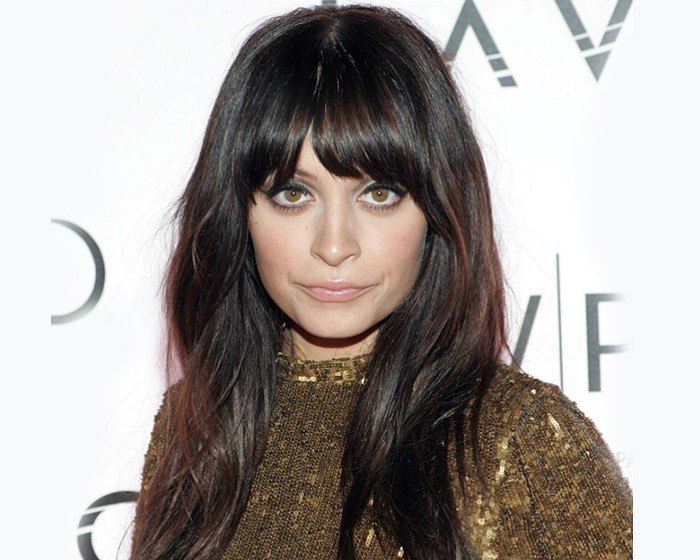 13: Nicole Richie Parted Bangs:
If you are blessed with an oval face, you can feel safe knowing that every single type of bangs will not only serve to ramp up your style, but will also flatter your face. Opt for a full fringe look, like Nicole Richie. These bangs can hang just below the brow. You can wear it straight with a middle parting, or swept to the side whenever the mood takes you.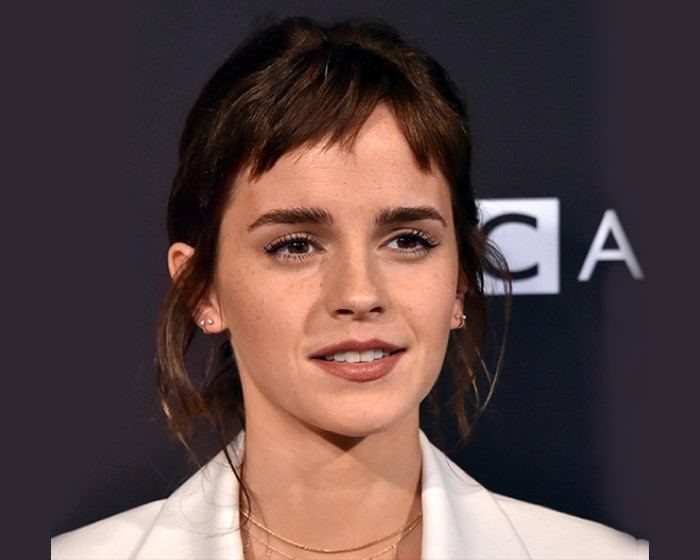 14: Emma Watson Micro Bangs:
The micro bangs is a seriously cool look right now, offering an edgy take on the classic full fringe. Keep it sleek like Emma Watson, or wear it tousled waves to create some balance to the daring look. A short fringe has class and an edge to it that some other styles of bangs cannot provide. Short Micro Bangs are great for short and round face shapes.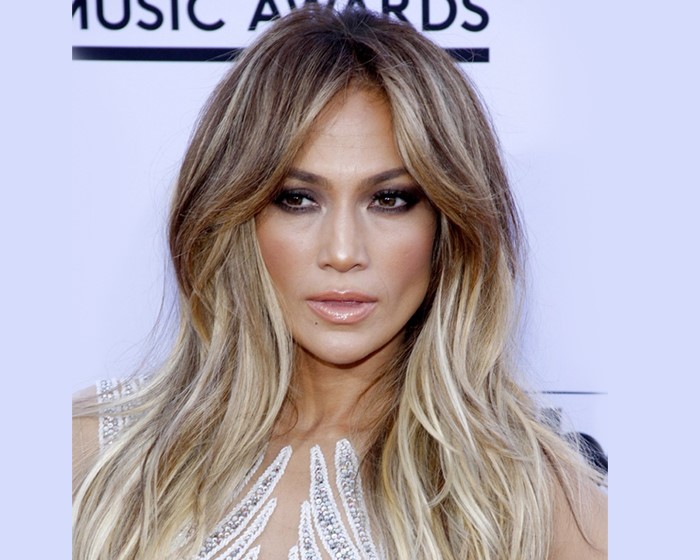 15: Jlo's Mid Bangs
Another safer bangs style if you cannot bring yourself to go for the full cut is grown-out bang. If you are in between lengths, follow Jennifer Lopez's style and lean into a sleek, two toned length with some longer bangs. Part your hair down the middle to make your bangs look more like layers. Jlo's look had people turning heads at the music awards, and we guarantee that you will too.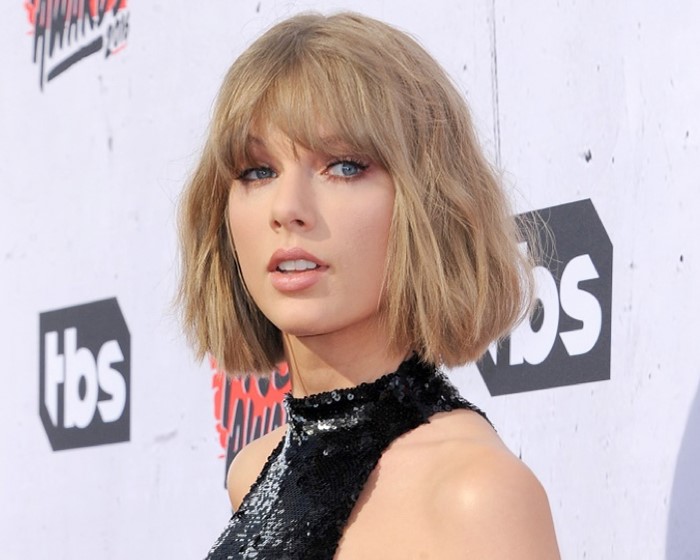 16: Taylor Swift Bangs with Body
Lean into the '90s trend with this voluminous, blown-out 90s bangs look sported by Taylor Swift. This will give you a retro look while keeping movement in your bangs. Longer strands in the bangs help achieve this look, and top it off with a retro bob.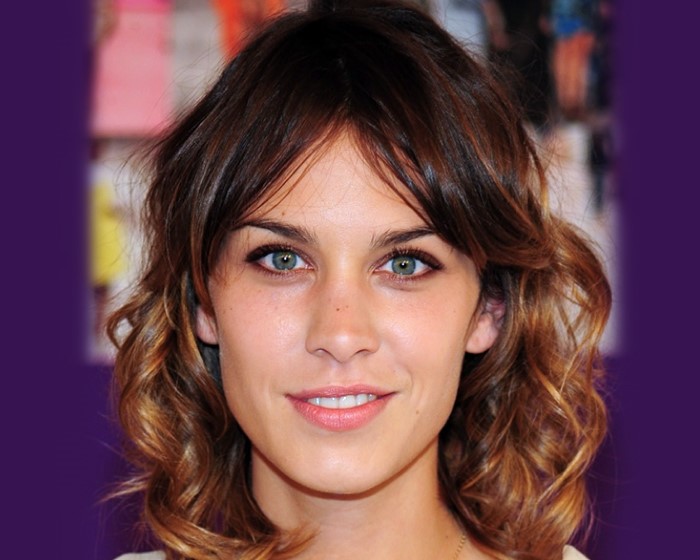 17: Alexa Chung Curtain Bangs
Get Alexa Chung's look with some longer, layered curtain bangs that frame your face, and create a curtain like effect on your forehead. This is especially best for those with larger foreheads, and accentuates your eye shape. This can be worn for long hair, medium length hair, or short hair. Easy to maintain, and extremely versatile, if you have not already found your look, then this may be it!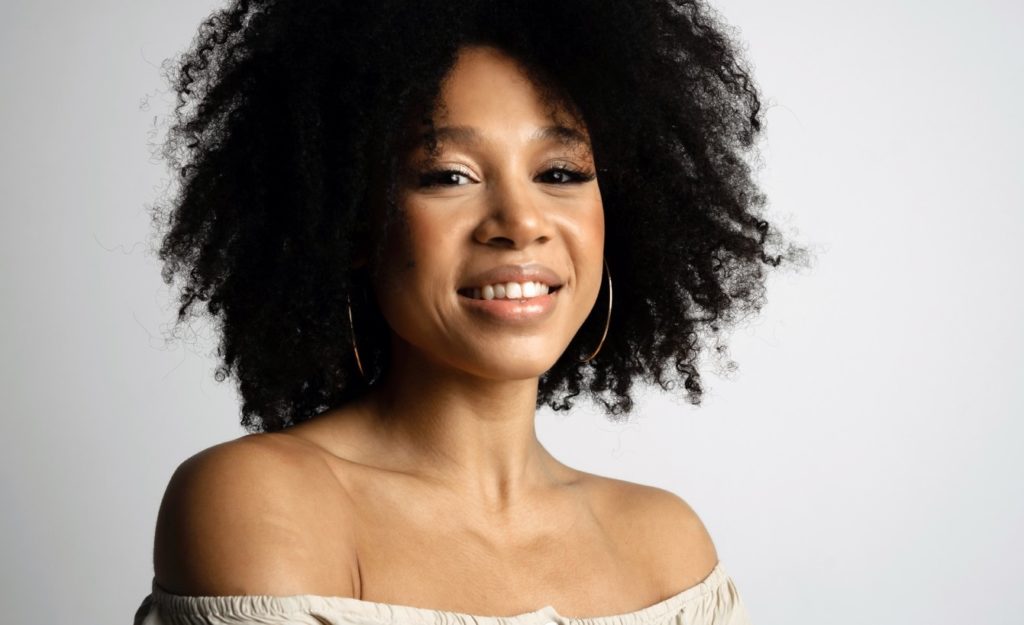 18: Curly Bangs
There is no need to avoid bangs because you have curly hair. Curly hair can look amazing in a variety of styles, whether it be short or long. If you want to showcase your curls and volume in all its glory, you cannot go past longer strands at the front of your face to create bangs. The cut will leave your kinks looking beautiful and full of bounce.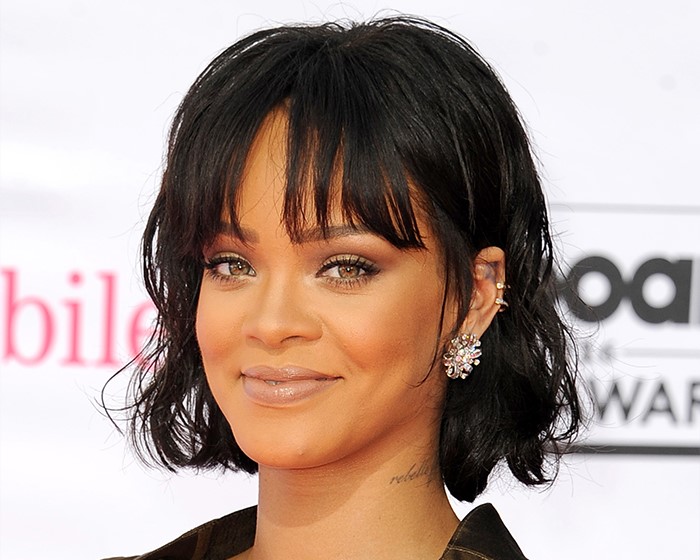 19: Rihanna Fine Wispy Bangs
If you have fine hair and want some extra oomph, try getting very light, wispy bangs to give the illusion of height and volume in the rest of your hair. This is exactly what Rihanna has done to compliment her short wavy bob cut. Bangs are also a great way to conceal high foreheads, or high hairlines.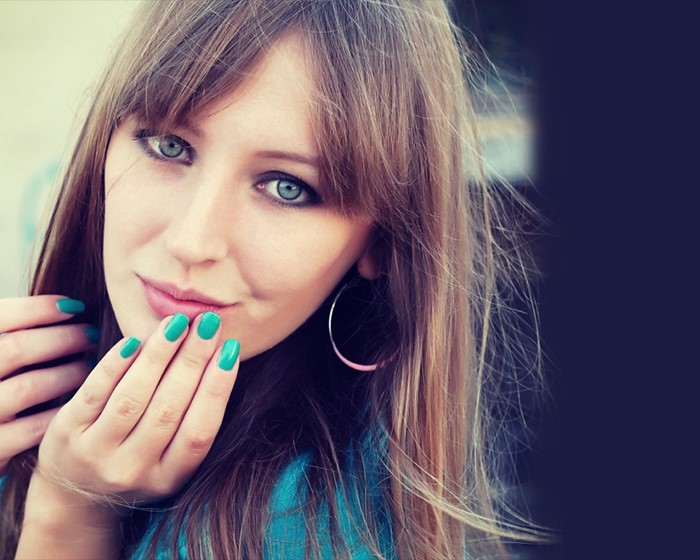 20: Curtain Bangs on Long Hair
Curtain bangs look great on long hair length. A longer hairstyle provides a great silhouette for curtain bangs and creates a sleeker texture as well. If your hair is slightly wavy or curly, then longer curtain bangs on longer hair is easier to maintain as well. If you are unsure how to go about a curtain bang, go for a wispier front as a trial, and keep the sides long so that they can still be tucked behind your ears.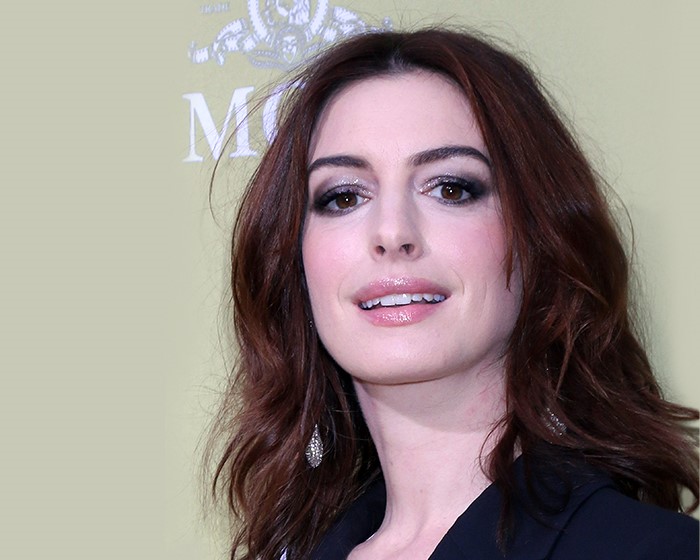 21: Anne Hathaway Bangs
Anne Hathaway exposes her forehead with curtain bangs cut to just below her chin.
At this length curtain bangs can be flicked, waved, or tied back.
Did we convince about trying bangs?
We say it again, nothing ventured, nothing gained, so why not give bangs a chance?
If you enjoyed this article, you are welcome to stick around and read another.