Medium bob hair cuts are iconic and trendy this year. They are classic and stylish, with an edgy touch to them. They are also so fun and versatile, and with a medium length, they stay feminine, and work on all types of hair. This statement cut offers a flattering shape with fabulous wash-and-wear quality. They can look very different depending on your cut and the way of styling. Wavy and straight, shaggy and sleek, asymmetrical and symmetrical bob hair cut offer you the modern look, diversity and convenience you want from a hairstyle. Check out some medium length bob hair cuts below to see what would work best for you!
1. Blunt Bob
The texture, colour, and shape of this stunning bob cut are perfectly balanced out. Subtly sexy for a night out, but easily toned down for business, you cannot go wrong with this cut. If you are a low maintenance woman, the blunt bob cut is the style you want. A quick brush through in the morning is all you need. A blunt silhouette is practical, comfortable, and versatile, and can be very fun. The simplicity of it is what allows for various customizations, where you can breathe an individuality into your look through colour or unique cutting techniques.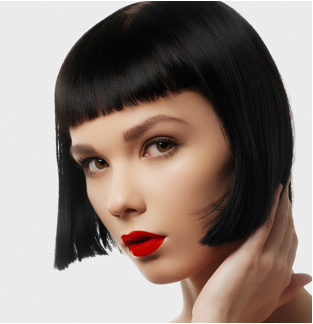 2. Tapered Bob
Bob hair with a tapered silhouette work best for fine and medium textured straight hair. It is better to pair a chic and stylish haircut with a rich monochromatic hair colour and style with root volume. Lovely, classy, and feminine!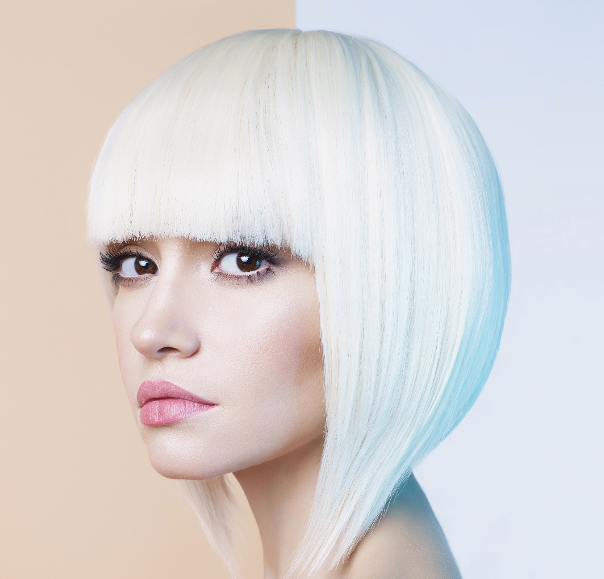 3. Inverted Bob
Messy, disconnected layers teamed with a stacked back will make the out-of-the-ordinary lob even more special, fun, and fashionable. It gives the bob some sass and class rolled into one. Between the luscious waves, that are perfectly tousled, or the straight thickness, and the volume it will produce, you will be rocking this hairstyle with much style. You can also wear this cheeky yet bold style straight, to make your face appear longer.
4. Razor layers Bob
We love this cute medium bob haircut with razored layers. The waves make the look relaxed and flirty while still looking fresh. If you have bangs, no need to chop them off. They will work perfectly with a shaggy bob hair cut. Make your cute medium bob even cuter by teasing out your hair. This gives it body and texture, which straight hair often requires. Razored layers are a technique of cutting that is used to give a more edgy and sexy feel to your cut. Try this wild style and see how it changes it your life!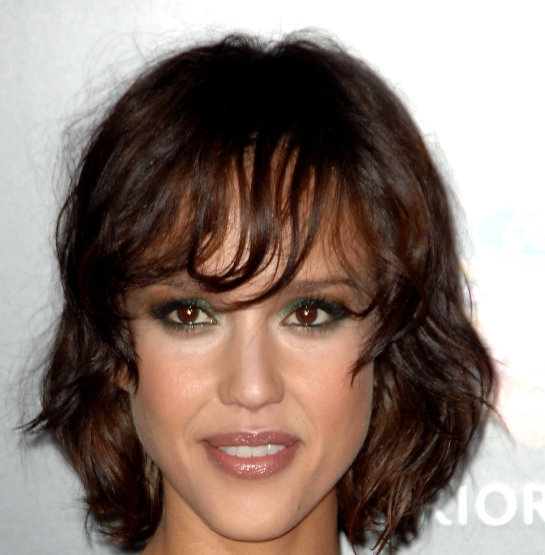 5. Feathered layers Bob
A medium bob hair with bangs and feathered layers is just the style you need for that glow up you have been waiting for. This look will also work fine if you prefer a solid colour to your hair. Sport this look, which is easily achievable, and allows for very little maintenance.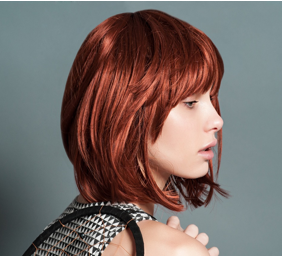 6. Textured Medium Bob
This medium length bob hair is composed of a ton of cute flicks, aptly chopped, tousled and skilfully toned to look this amazing. Go for a textured, choppy bob with the length at the nape and angled front pieces. With a quality haircut on thick hair, styling your mane will be a breeze. When taking the plunge and getting a shorter style, such as a choppy, angled medium length bob, it is important to do your research to find the exact look you want to get. Choppy bobs with bangs of the same length are something that deserve attention from all the women!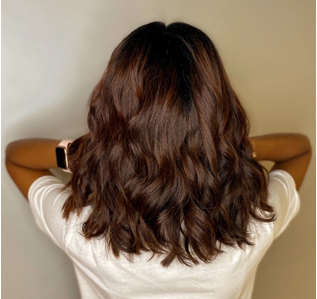 7. Side part Medium Bob
A mid-length bob hair with an off-centre part will never go out of style. It creates an asymmetrical frame to the face that corrects the round face shape and softens angles of a square face. Ask for a blunt cut and keep locks pin-straight for a mod upgrade. A little bit asymmetrical silhouette will change your image of medium length lob haircut and simply freshen up your everyday style. Pair the look with sumptuous, full, and textured waves, and shine away.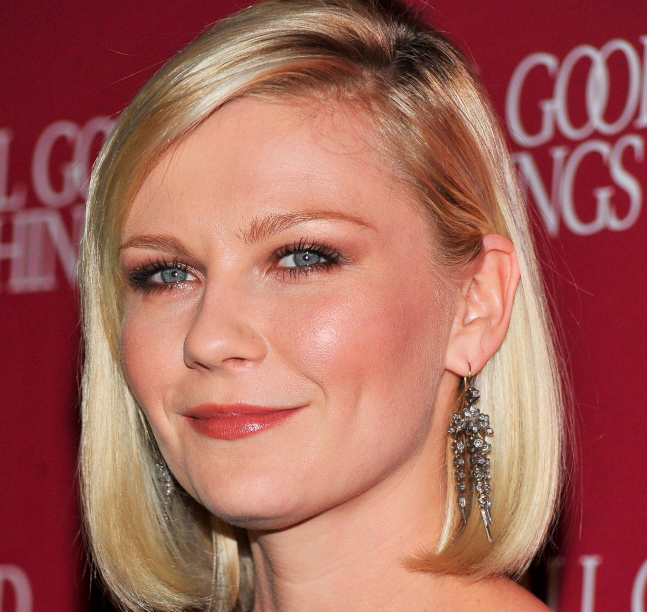 8. Asymmetrical Bob
This asymmetrical, angled hairstyle oozes style and confidence. Who would've thought that a slight asymmetrical touch could show the popular straight lob in a brand new perspective? While styling a lob haircut isn't always successful, there's no way your hair will end up falling flat with a shoulder length bob like this. The angle keeps the crown lifted and the ends edgy.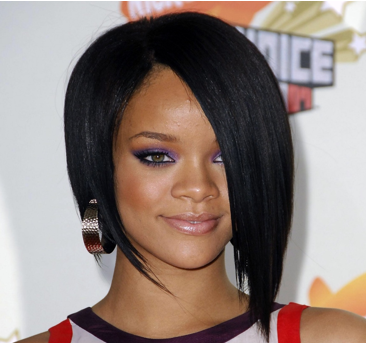 9. Shaggy Layers for Bob
The shaggy layers on this neck-length bob hair are to die for. The subtle curls are soft, flirty, and feminine. Hair accessories such as headbands and little clips would be the finishing touches for a date night look. A cute shaggy bob with tons of texture is the ultimate feminine go-to hairstyle. Never worry about driving with the windows down when you are rocking a relaxed look like this!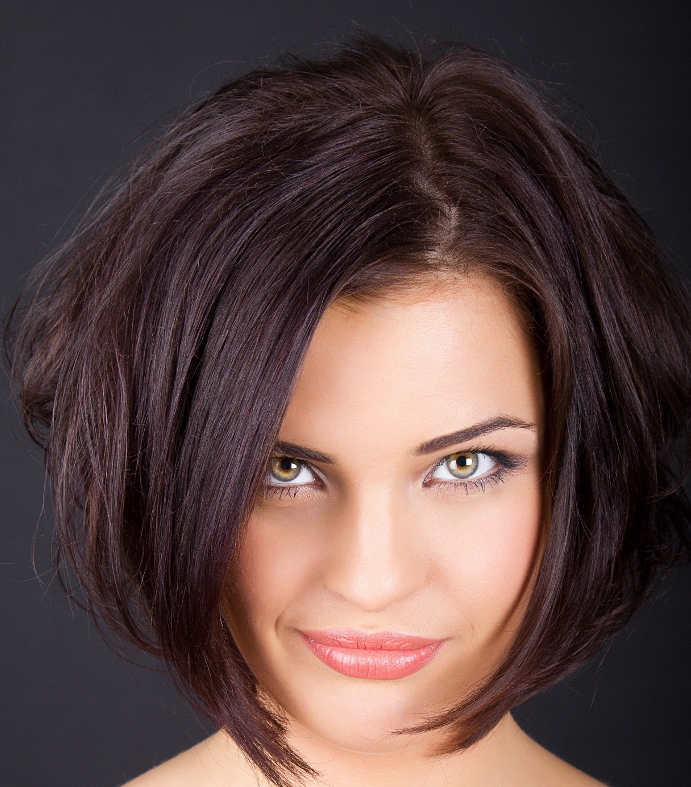 10. Layered Bob
A lot of layered bob hair cuts are longer in the front and shorter in the back, which is the case with this medium length bob. The funky style benefits from long wispy layers that have been highlighted and brushed away from the face. Blow it out for a softer look, or keep it straight, sleek, and professional.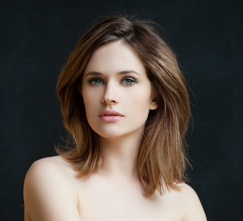 11. Rounded Bob
Prefer a shorter cut? An angled rounded bob such as this wispy wonder is perfect. It is bold, and the longer length in front will allow you to still do fun things such as delicate braids clipped back at the sides. Just because this bob cut is classic, doesn't mean it has to be boring. Add a little bit of your personal style into the sleek cut with highlights. Go ahead and try a subtle pink, lavender, teal, or whatever your favourite colour might be.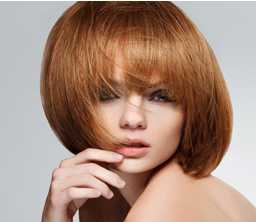 12. Wavy Bob
The disconnected layered look gives this neck-length bob more movement and texture. It is so easy to style, and if you are one of those indecisive girls, who wants to change something in their style but hesitates to take the first step, just look at this picture! This look is lively, and so easily doable with the help of a curling iron, or some hair products.  Wavy bobs hair styles are gorgeous, and when it is paired with a face-framing side fringe, it can steal the show.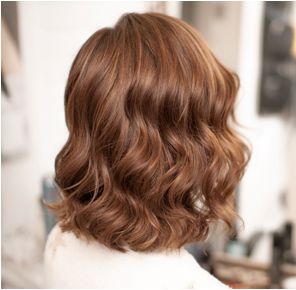 13. Straight Bob
A chic cut like this blunt bob cut is sure to turn heads. Straighten your hair for a smooth sleek look. Minimal layering may give off a simple vibe, but this chic cut is anything but. The shoulder-length bob angled and moderately layered gives a sleek appearance but it does not lack movement. It is sure to stun with its accurate shape and touchable texture. What a great choice for someone with straight thick hair. If you want to upgrade your cute bob, it can be as simple as changing to a side part. The flipped-to-the-side look also brings fullness to straight hair.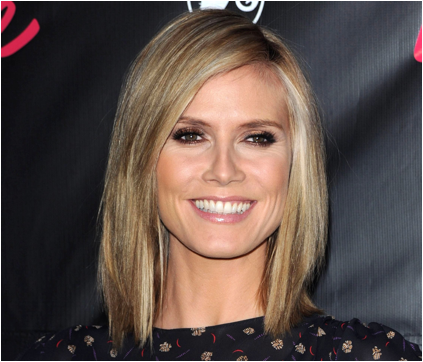 14. Bob with Bangs
Want to look younger? Bangs will be there for you. Want to frame your round face? This duo can do that perfectly. Contemporary meets classic in this medium bob hair cut with bangs. The shape of the cut is easy to pull off regardless of your face shape, which makes it a universally flattering style. Bobs with bangs are beautiful, especially if you are looking for a cut that will soften a wide forehead or round face. Go for blunt, straight-across bangs reminiscent of childhood, or else opt for a wispy, multi-length side swept fringe.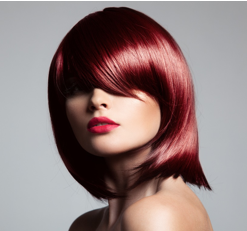 15. Bob with Enhanced Crown
The bigger the better, and that is true with this cute medium bob. The stacked back contributes to its volume, with its many layers. You can amplify the bob cut further by teasing and using a small bouffant attached to a comb. To give your hair body and height at the crown, ask your stylist for stacks of layers that are shorter in the back and longer in the front.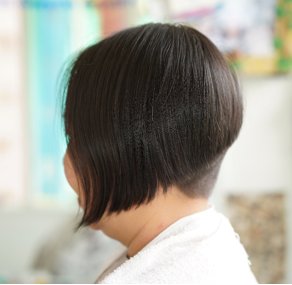 16. A-Line Bob
Collarbone bob hair cuts are making their presence known. This versatile cut can easily be dressed up for a professional look at work or toned down with scrunched in texture for those fun weekends out. Keep your bob shorter on one side to bring an asymmetrical look that is gorgeous and fun to wear. Thin haired girls can rock the uneven look well, but it can be also pulled off with any texture. This unbelievably silky shoulder length bob is here to show you how you can get the most out of your thin and straight hair. As we all know, straight hair tends to look very weak and volume less, so fullness is crucial. The graduation of hair lengths creates a visually fuller body of your hair and enhances the overall volume. This sleek, perfectly angled bob will show off your beauty from the best side. You cannot even imagine the ease of styling wavy hair when it's shoulder-length!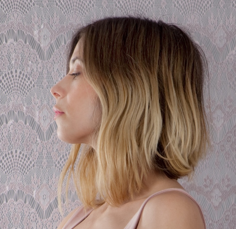 17. Curly Bob
This swanky hairstyle would work for a more formal occasion, but it is still casual enough to be suitable for every day. The defined curls add fullness to the mid-length 'do. This look is meant for elegant and absolutely confident women who want their hair to reflect their strong personality. We all want people to get us seriously, and the right haircut will do this for us.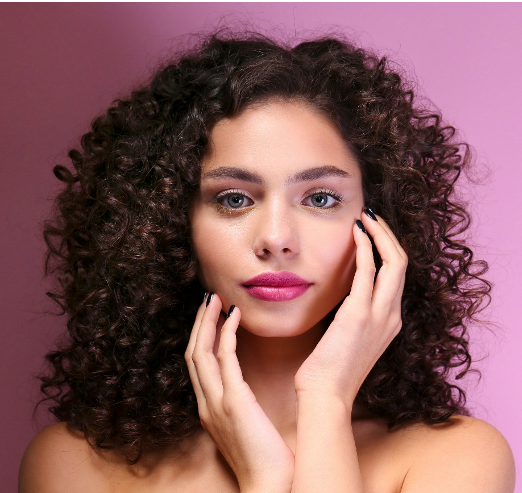 18. Shoulder Length Bob
Are your tired of the commitment to long hair? Thin to medium textured hair will really shine with this style that brings a youthful, professional appearance to any face. Hair that falls just above the shoulders can benefit from some extra body. Use a large barrel curling iron to bring in some loose, dynamic waves. Pairing this style with bangs brings extra softness. The thing you should know about styling your medium hair length is that you have got hundreds of styling options. And the thing every woman should know about bob haircut is that it does not care about your hair color at all, and will work on any face shape, hair color, and type of hair.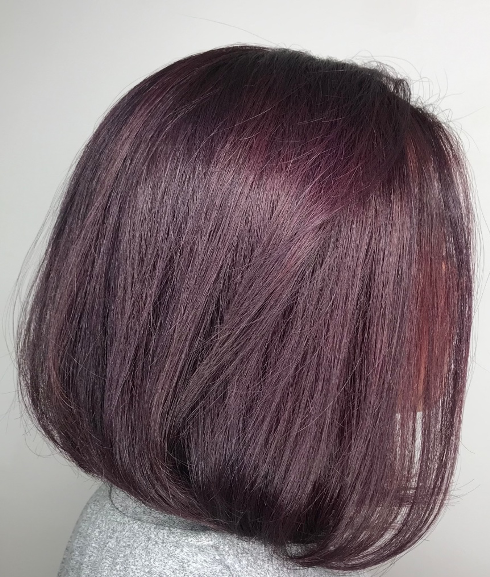 19. Long Bob
Textured bobs like this always look cool and effortless. The combination of the choppy layers, and soft beachy waves is just the right mix of a polished yet relaxed look. That is a tricky thing to achieve. A medium-length to long bob is a way to modernize the classic look. It is young and daring. Whimsical waves throughout compliment the fresh cut perfectly.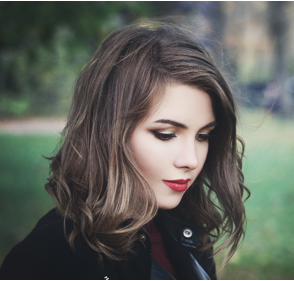 20. Concave Bob
Curly and wavy hair is made for stacked bob haircuts, and with thick hair it is often better to opt for a shoulder length bob. Everything is beyond praise in this style, with the volume, shape, texture, length, and also the colour.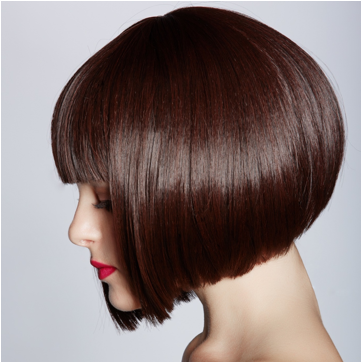 21. Stacked/Angled Bob
A stacked bob hair style is a rewarding approach to shorter hair in terms of shape. The cut works well whether your hair is straight, slightly wavy, or curly, as the shape remains evident regardless of texture. The slanted shape of the cut complements the slender look with clean lines. There is nothing like angled haircuts that fascinate with their precise gradual silhouette cascading to the front. And when it comes to shoulder-length angled cuts, it is the perfect middle-ground between short and long lengths. With a mid-length angled lob, you can show off a uniquely shaped haircut and give your face a little frame as well. And do not forget to create a middle part if you really want to turn on the framing magic.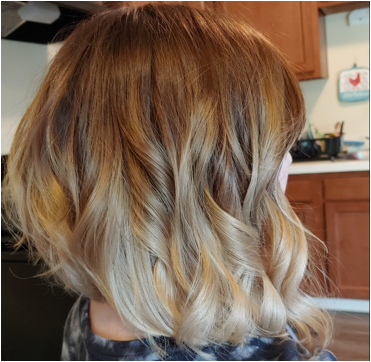 22. Messy Bob
Play-up your shoulder-length bob with some loose curls, and tousle your hair with mouse to give a messy effect. Believe it or not, messiness is your key to the stunning look. It will give your cut some texture while leaving your hair perfectly fun-and-flirty. This stunning face-framing lob with waves can flatter your face very pleasantly. The front locks enhance the beauty of your cheekbones, while the movement of waves gives you a bit more of volume.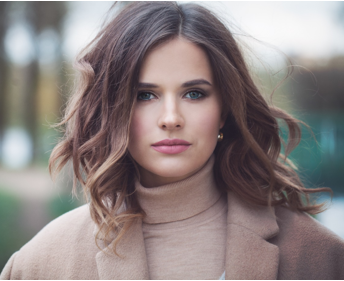 23. Middle Part Bob
A sleek, middle parted bob is proof that this look can be incredibly sophisticated. It is a great, low maintenance style that accentuates, and elongates the face and neck. For all you girls out there looking for a low maintenance, and quick hairstyle, try this look – all you need for maintenance is a flat iron, some serum, and spray to gloss your hair.