When the right haircuts and hairstyles are achieved for fine hair, your hair can look fabulous! Fine hair means that the diameter of the individual strand is less than normal. When we speak of fine or thin hair we are referring to the follicle density. Read on to see the best hairstyles for fine hair, and haircuts for thin hair. Whether you have shoulder length hair, long hair, or short hair – we have you covered. See for yourself, and find the suitable style for you!
We start off with a Bob Cut as a great haircut for thin hair, but in this example we change it up a bit more with an angled, asymmetric bob. This hairstyle for fine hair is actually best suited for thin hair as the straight blunt lines, and the asymmetry makes the hair appear to look more solid, thicker and structured. With thin hair, this style is easy to maintain and grow out. Keep it straight, or wave it for some more texture.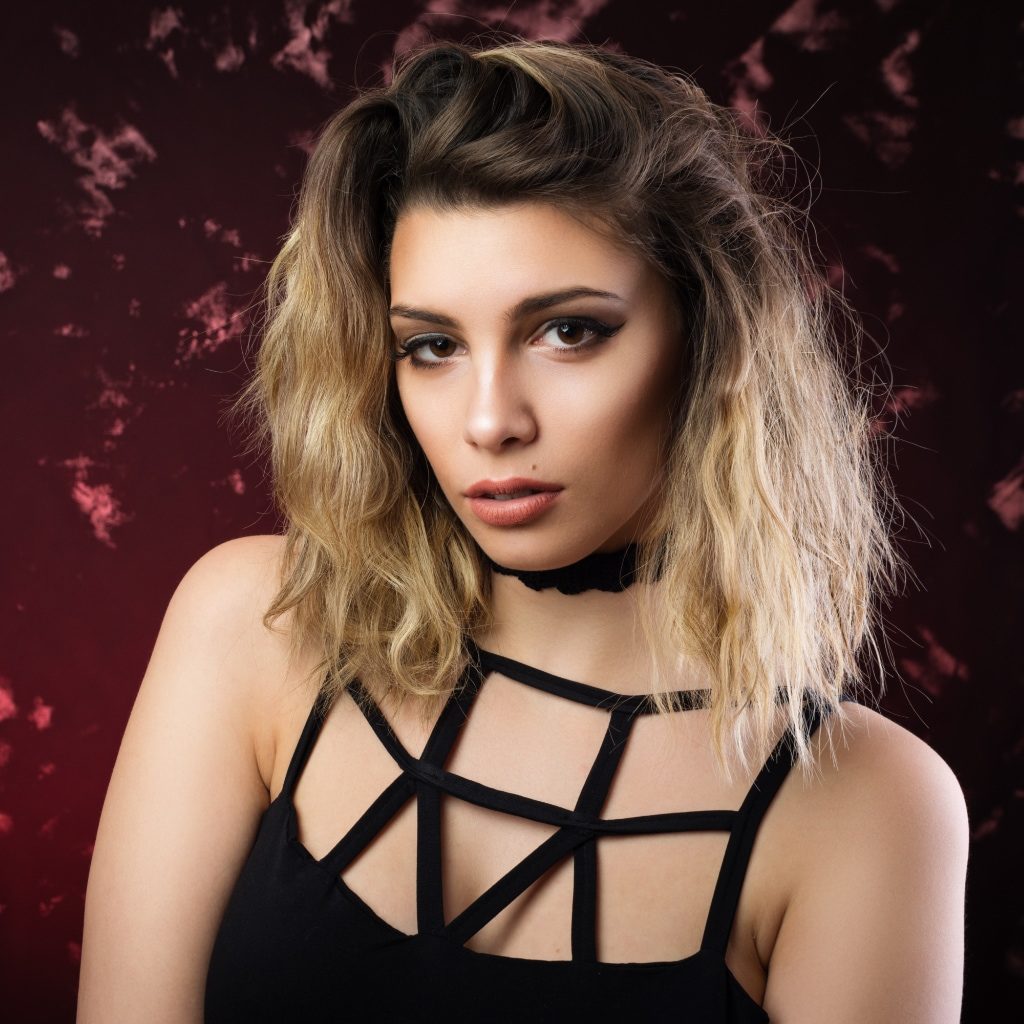 A textured lob is a great hairstyle for fine hair, as it will appear thicker. By adding some soft waves, or a crimpled illusion to the hair, this will help texturize your thin hair even more. Use a salt spray to achieve this look. The other great thing about a lob is the versatility of it, whether you style, or it keep sleek straight.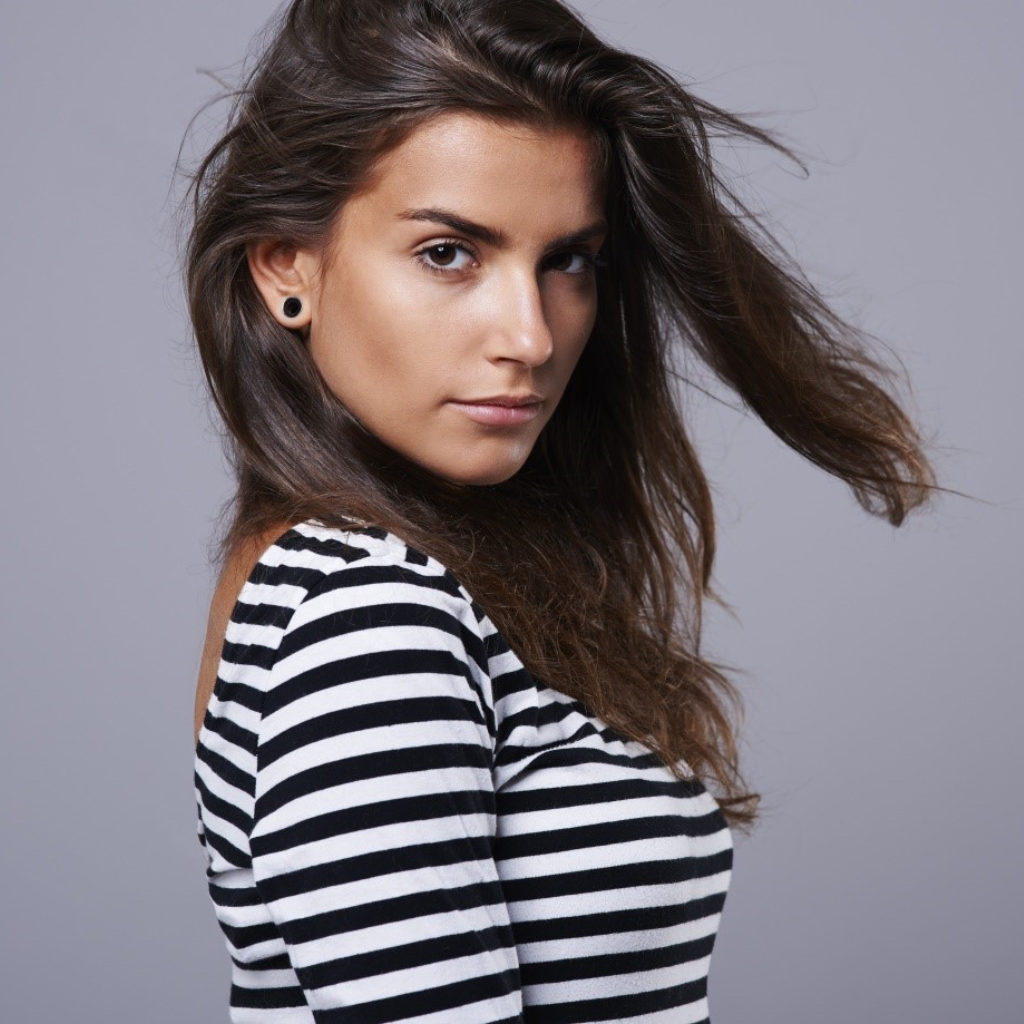 An easy hairstyle for fine hair is to create an illusion of fuller hair by flicking your hair to one side and creating a side part. It is simple, easy, and offers a good sense of movement for thin hair. Whether you have long fine hair or short fine hair, a side part is an easy change, and the only tool you require is a comb.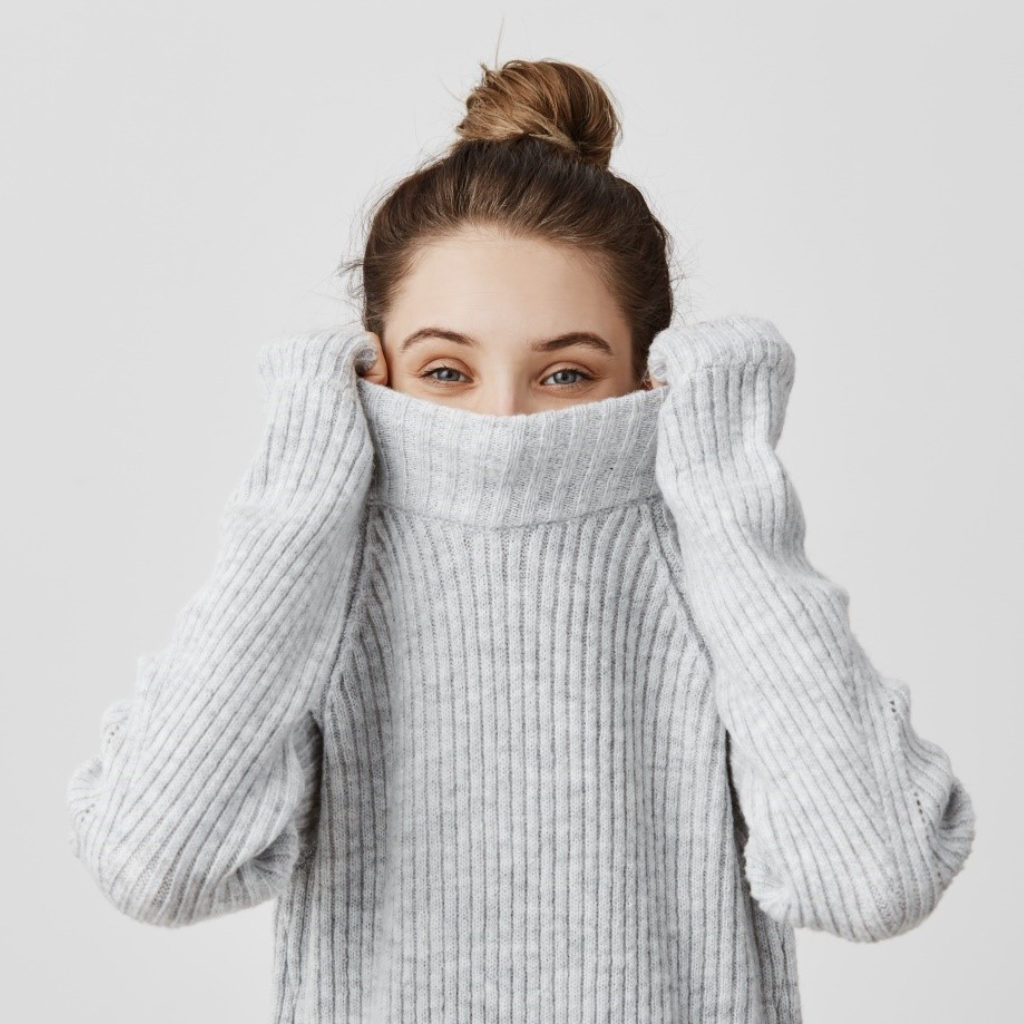 An easy hairstyle for fine hair is a top knot bun. By pulling the bun a bit loose will make your thin hair voluminous. This simple style takes seconds to create, and looks chic.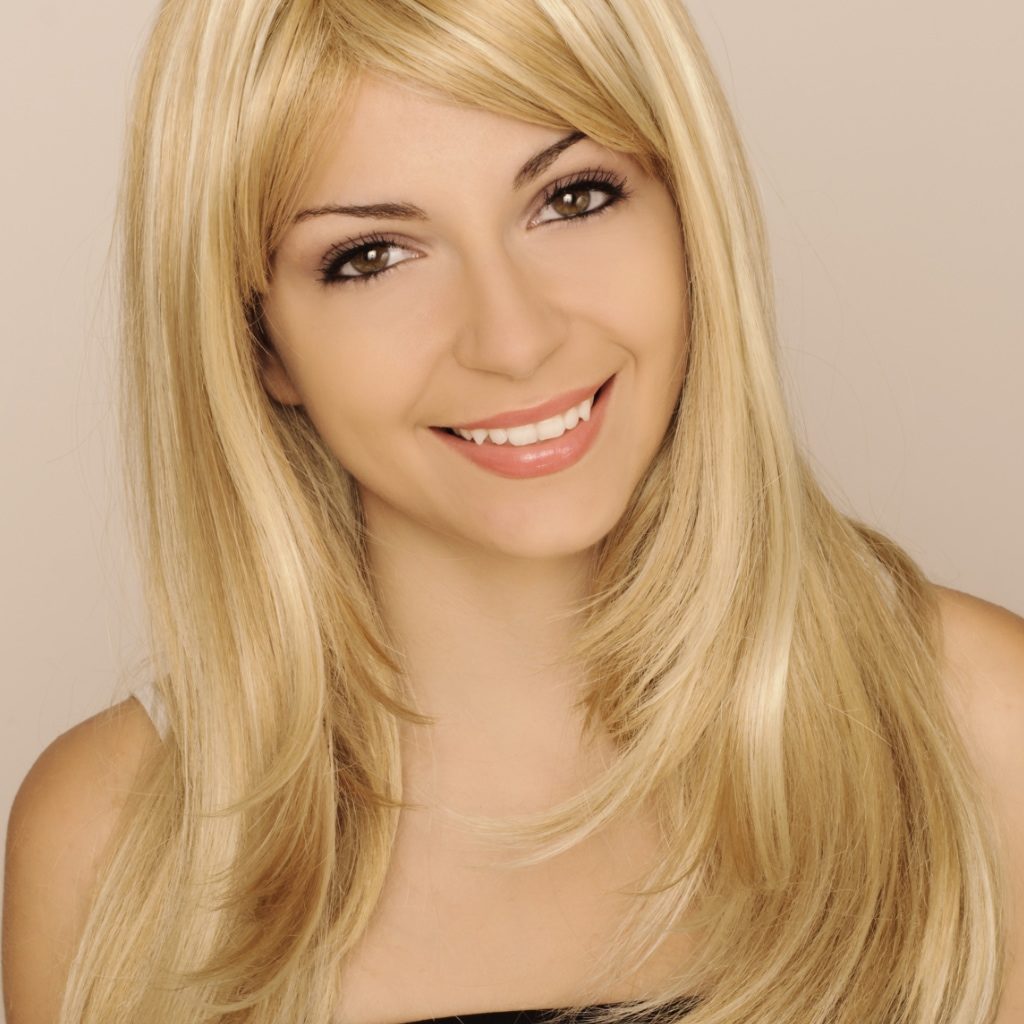 A great haircut for thin hair is to have lots of short layers framing the face. This will remove the weight, and will add volume to the hair. Once you have managed to get the layers in, blow dry your hair to create an even fuller effect. By curling the layers in towards the face, will keep your fine hair looking bouncy and soft. This is a great short layered hairstyle for fine hair for squarer jawlines or narrow pointy chins.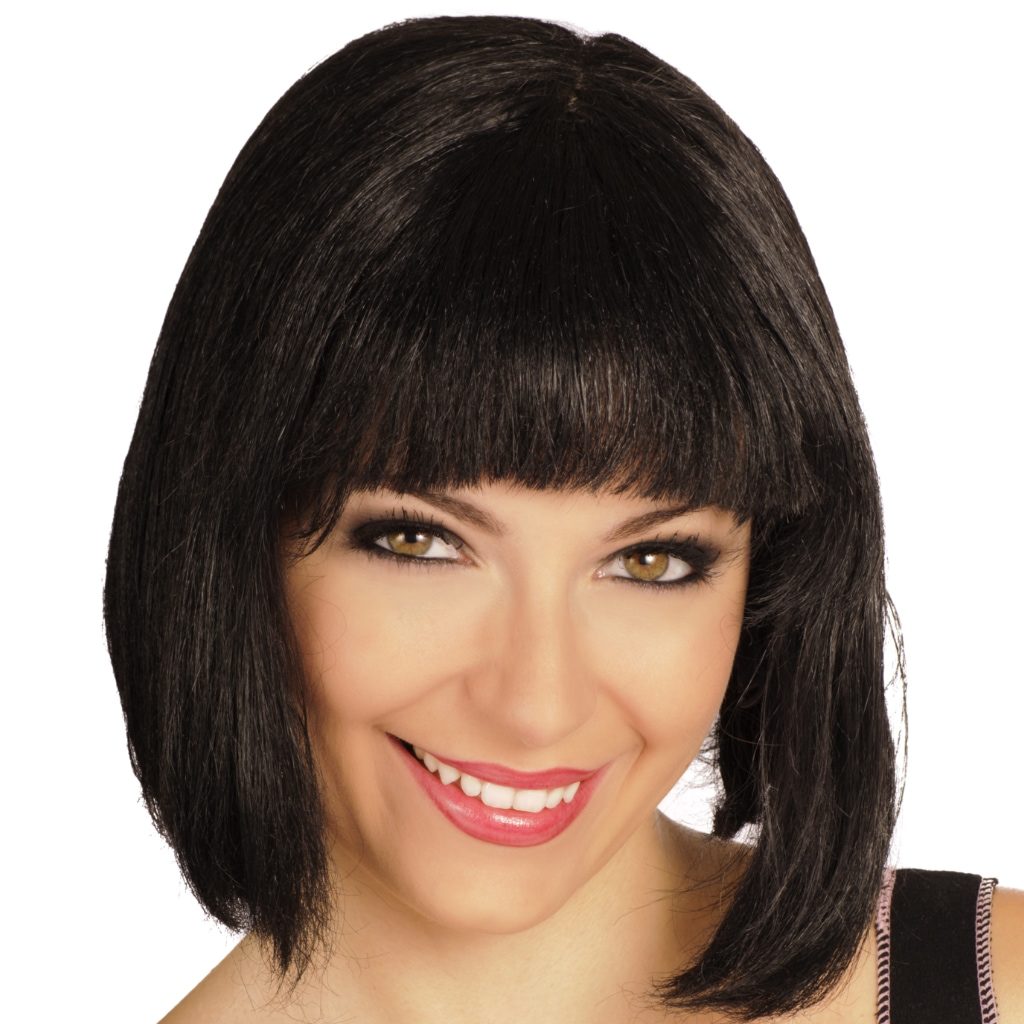 A blunt bob is another great haircut for thin hair. By keeping the edges clean, straight, and at one length will be an easily maintainable style, as well as making your fine hair seem thicker. Add in a blunt fringe as well, and your hair will have some major weight to it.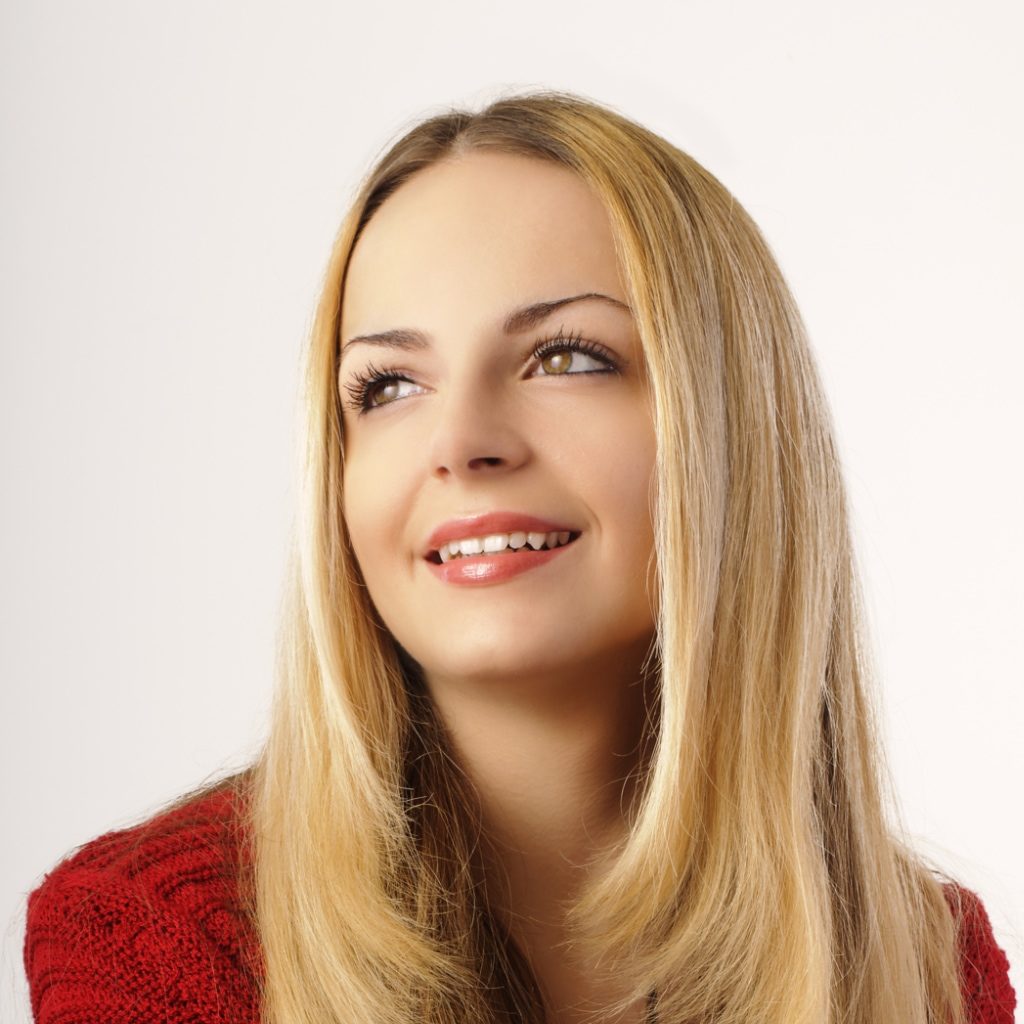 Don't want a drastic change to your hairstyle or haircut? Why not try step layers. It will make your fine hair look bouncy and full, and require little maintenance. This look is suitable for all lengths, whether you have long fine hair, or short fine hair, and many hairstyles can be achieved with this.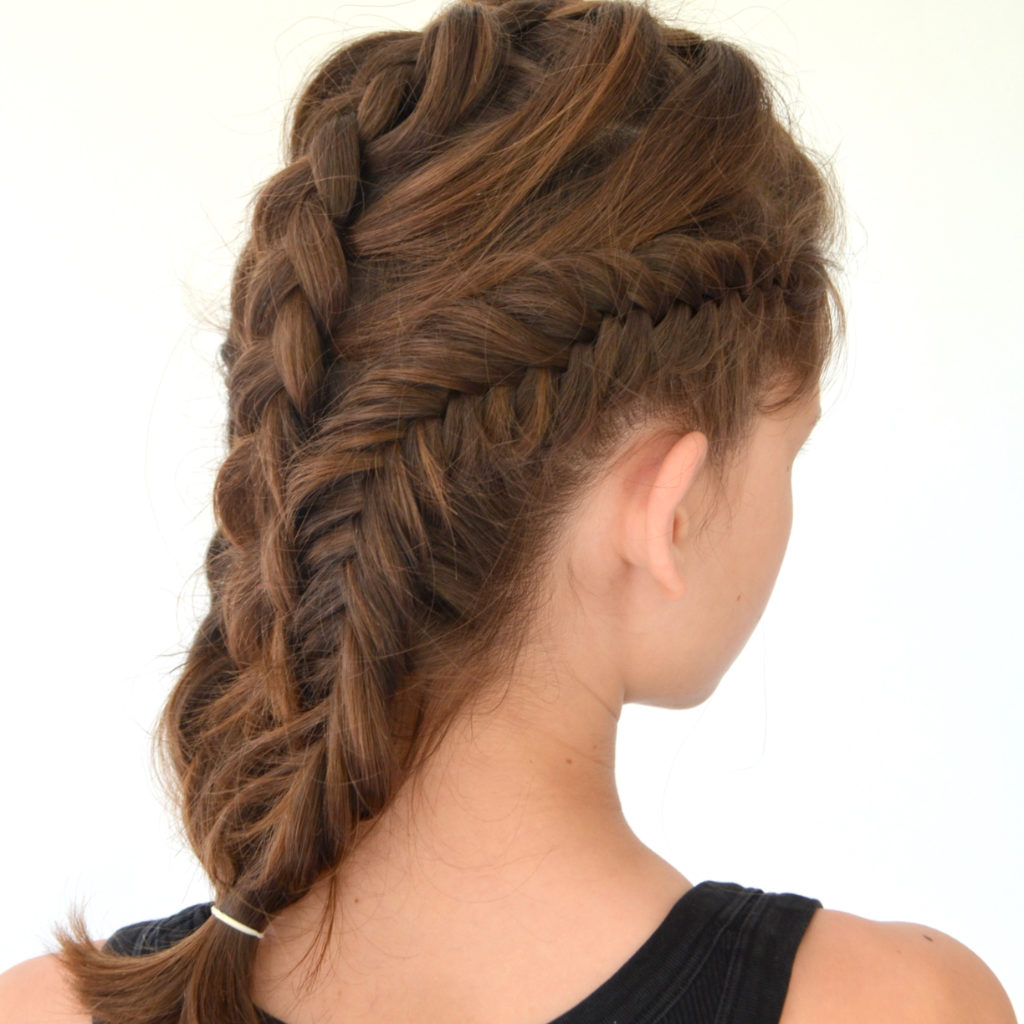 A hairstyle for fine hair which will utilise every single strand is a fish braid or plait. Start by braiding your hair from the crown on your head to create a thicker illusion. Once you start getting to your lengths, keep the braids loose and messy to make the braid seem wider in width. This style is great for fine hair especially when your hair decides that it does not feel like behaving. Chuck it up in a loose braid, and you are good to go!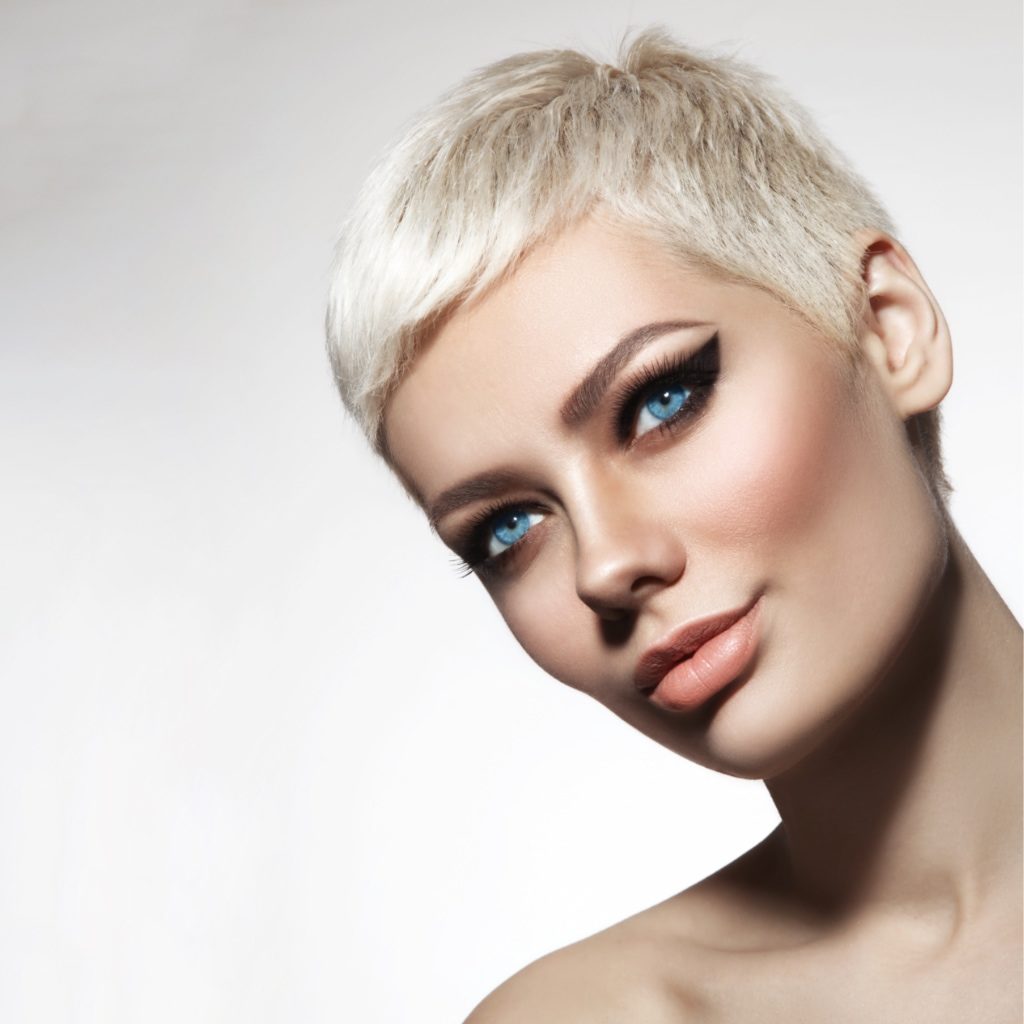 Your fine hair can be cut into a pixie style to leave it looking stylish, fresh, and strong. The pixie cut for fine hair can make your hair appear thicker than it actually is. Add some layers to the cut like in the image above which provides volume to the scalp, and give each layer definition with a hair care product. You will look edgy and cool, and your fine hair will thank you for chopping off its dead ends.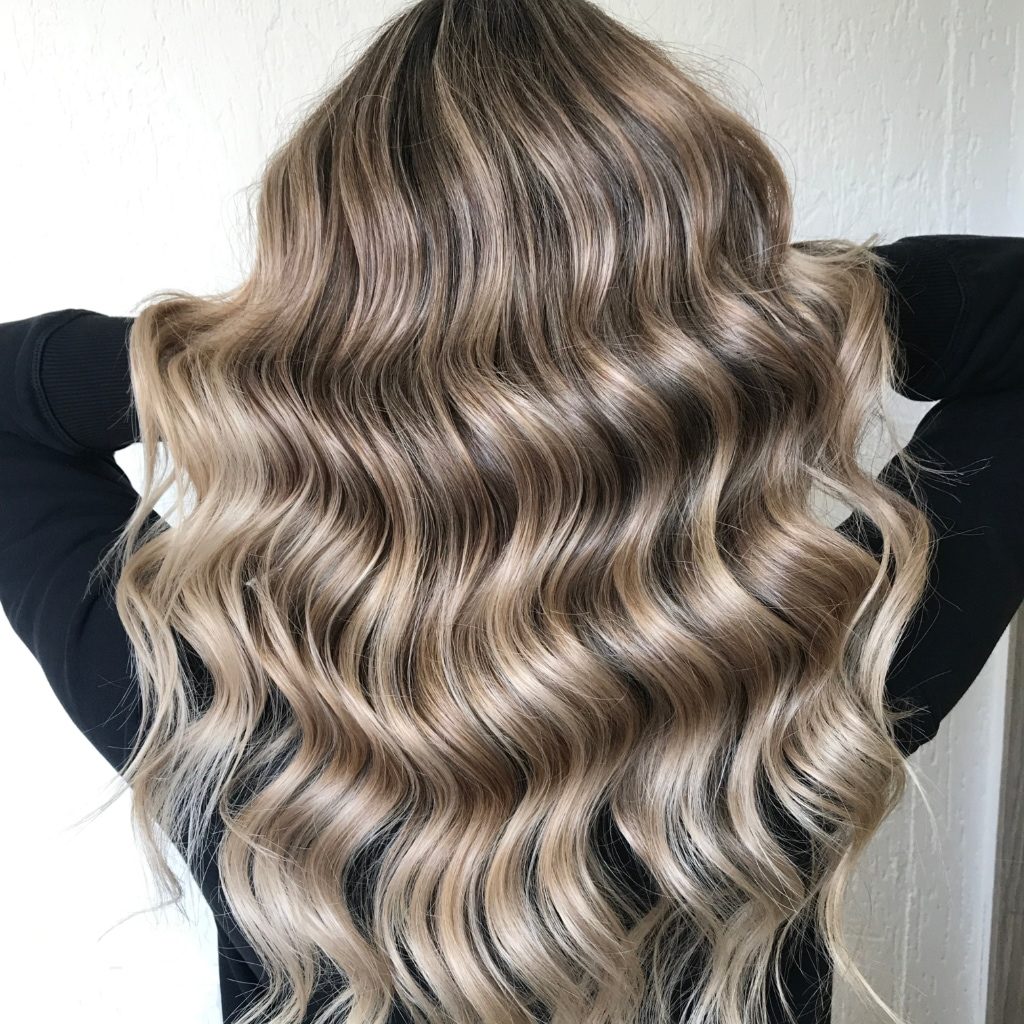 A beautiful and versatile hairstyle for fine hair is creating beach waves. You can do this using heat with a curling wand, or else scrunch your hair up with product. You will be able to fake the thick hair look easily with this wee trick.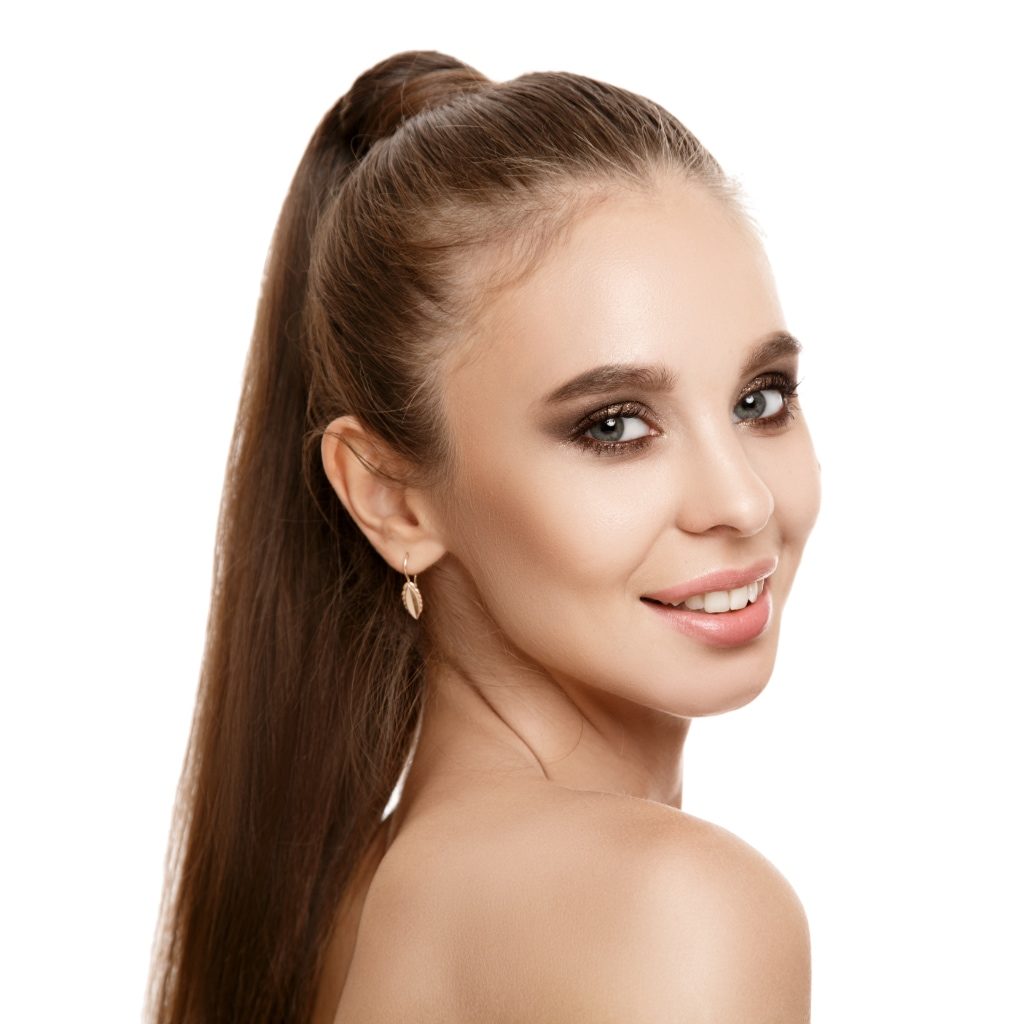 An incredibly simple hairstyle for fine hair is a high ponytail. Throw it up when you are in a rush, as this look requires zero time and effort. Keep it straight for a sleek look, or else wave or curl it to add volume. Swish through the day with a flawless ponytail.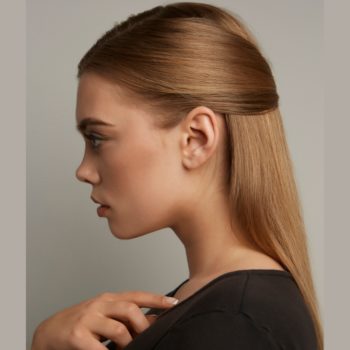 A half up, half down hairstyle can be a weary hairstyle for thin hair, but we guarantee if done right, it can make your hair look elegant. Pull your hair back loosely – this will already give a thicker effect at the crown of your head. Then let the rest of your hair fall perfectly. If you have bangs or fringe, leave it out to give more weight to your hair.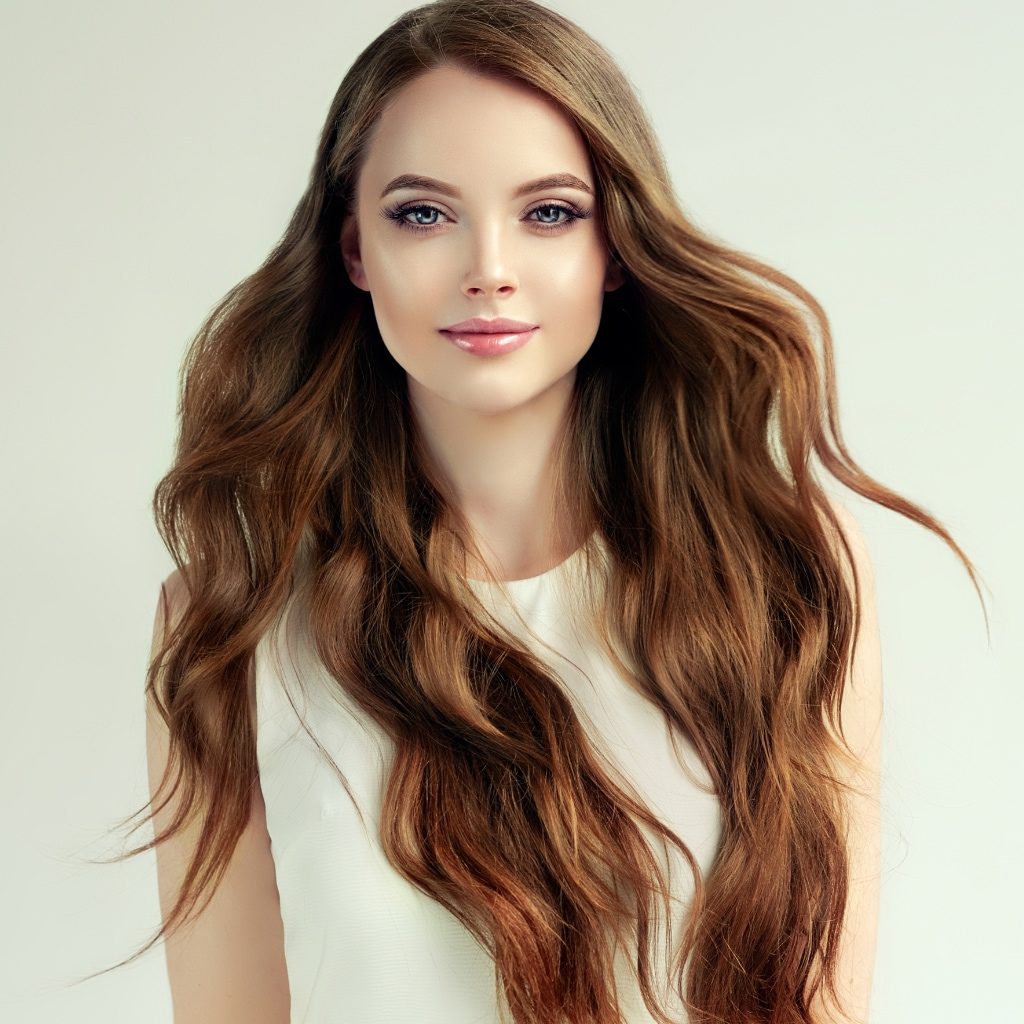 Long layers is a great hairstyle for long, fine hair. Keep the layers long by providing as much fullness to the body of your hair. Curling or waving the hair will also add some effect, and this is an extremely maintainable hairstyle.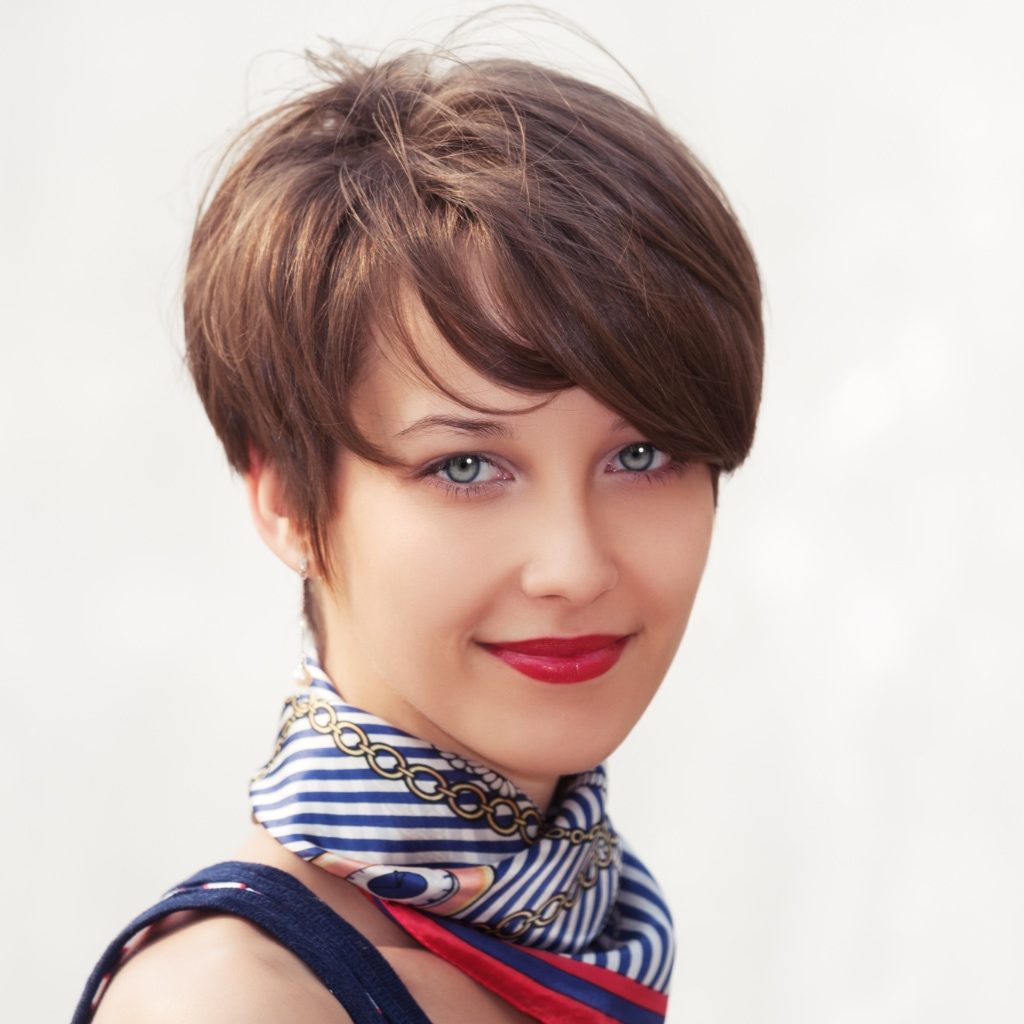 We mentioned a pixie cut earlier above. However consider a cross between a pixie cut or traditional wedge shape. This hairstyle for fine hair with bangs that are side swept provide some fullness. By adding a few soft layers throughout your hair, you will look fabulous, and your thin hair will love the fresh feel. This will also expose the nape of your neck, making it appear elongated.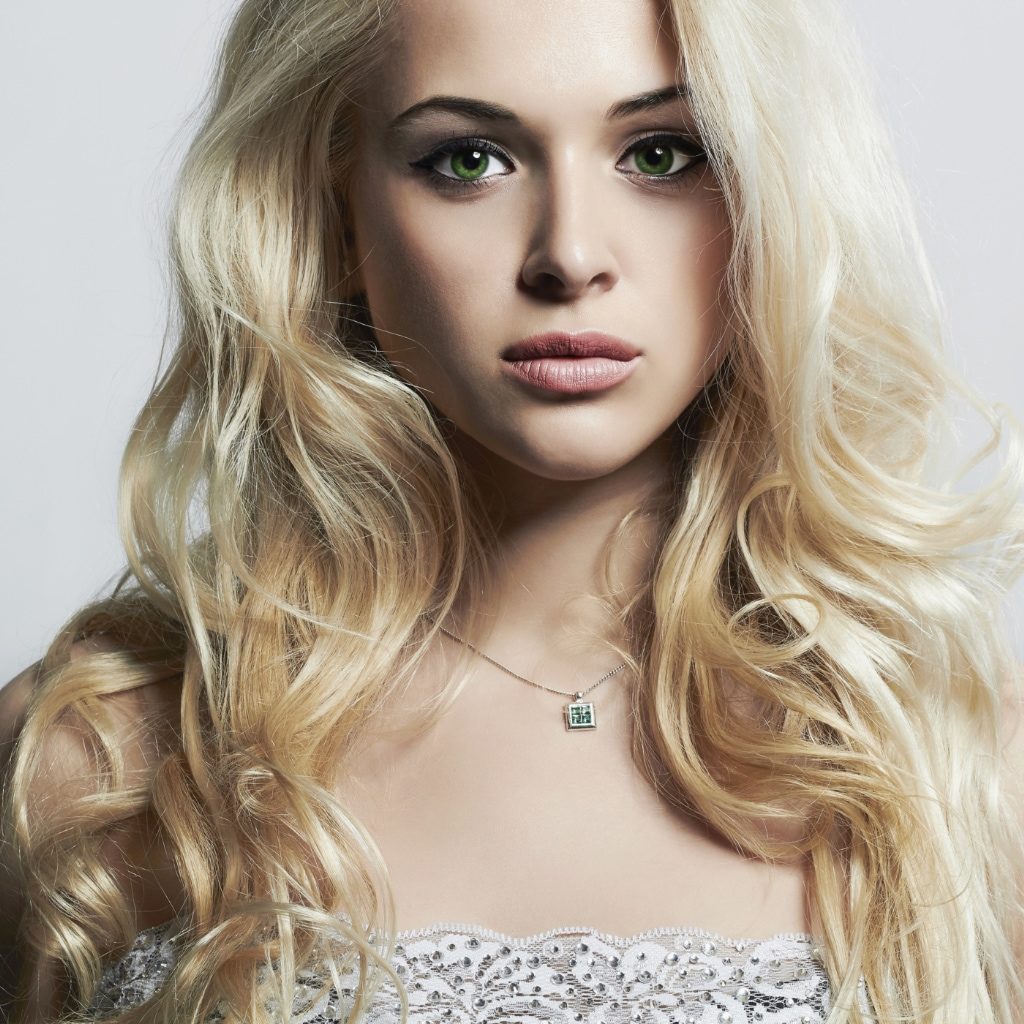 For the curly, fine hair girls, leave your hair natural and add in a bit of product for texture. Otherwise if you do not have curly hair, then curl your thin hair. This is guaranteed to add weight and leave it looking thicker than it did when you woke up this morning. Be sporadic and messy with your curls to achieve fullness.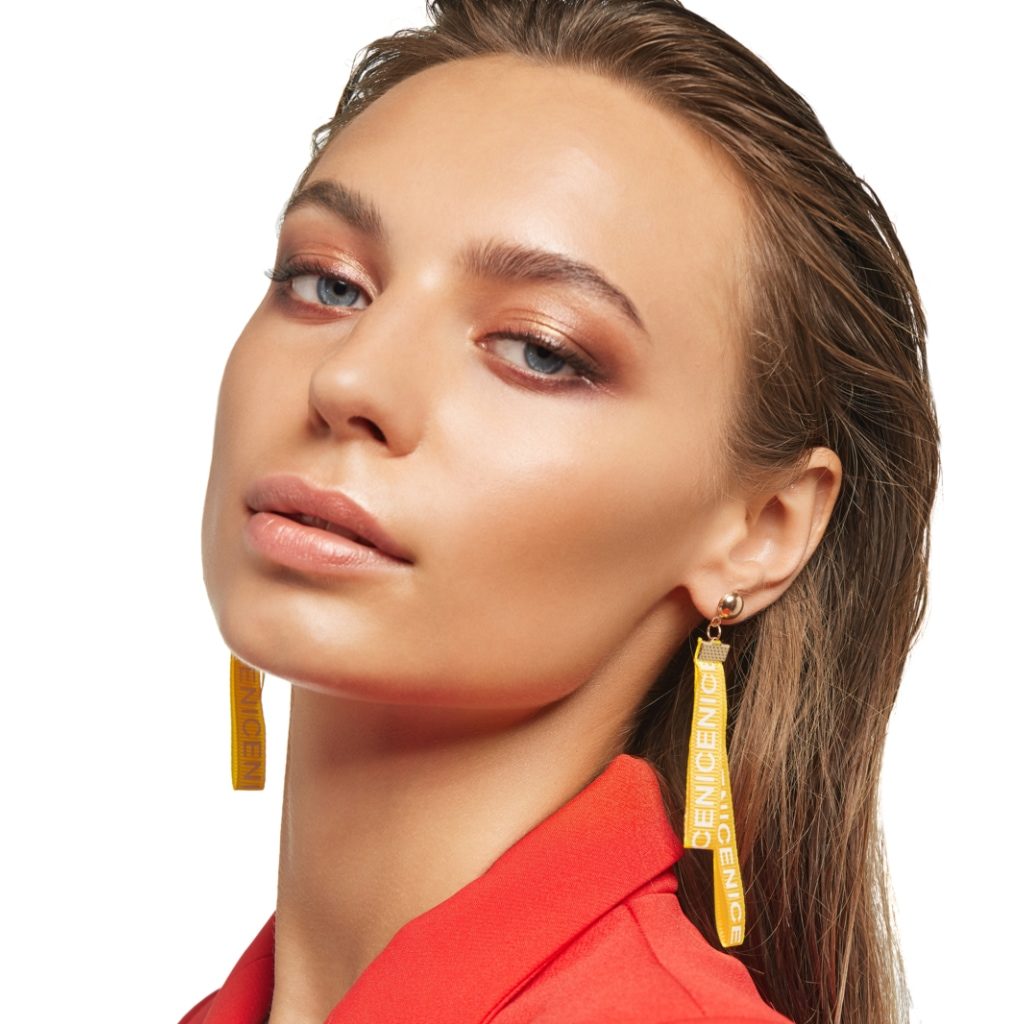 An easy to do hairstyle for your thin hair that require less effort is a slick back look. Lift the crown of your hair with spray, and create the height. This hairstyle is everything, and what the fine hair wants. We can assure you that it will look sophisticated and full.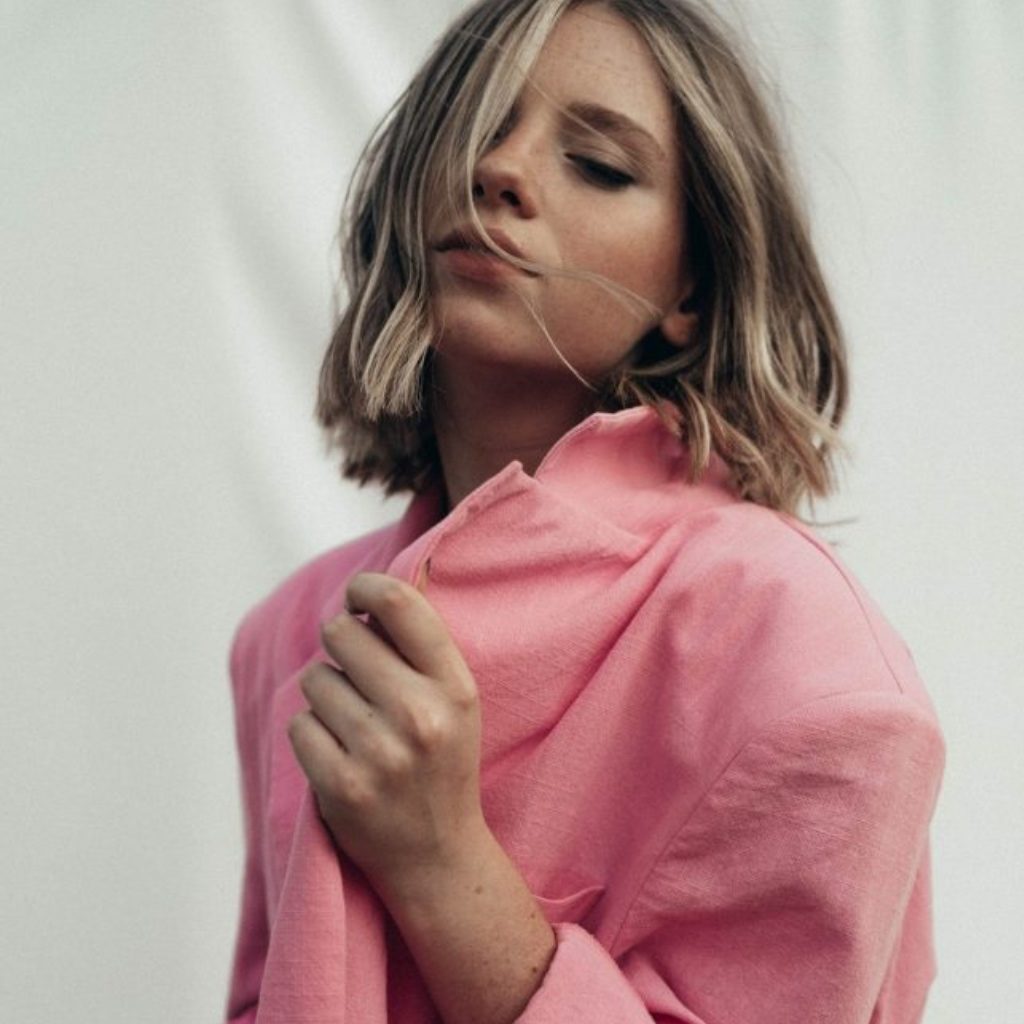 There is nothing quite like a choppy lob Cut that works better for medium fine hair. This all one length straight across the sides and back haircut will always fall into place no matter what.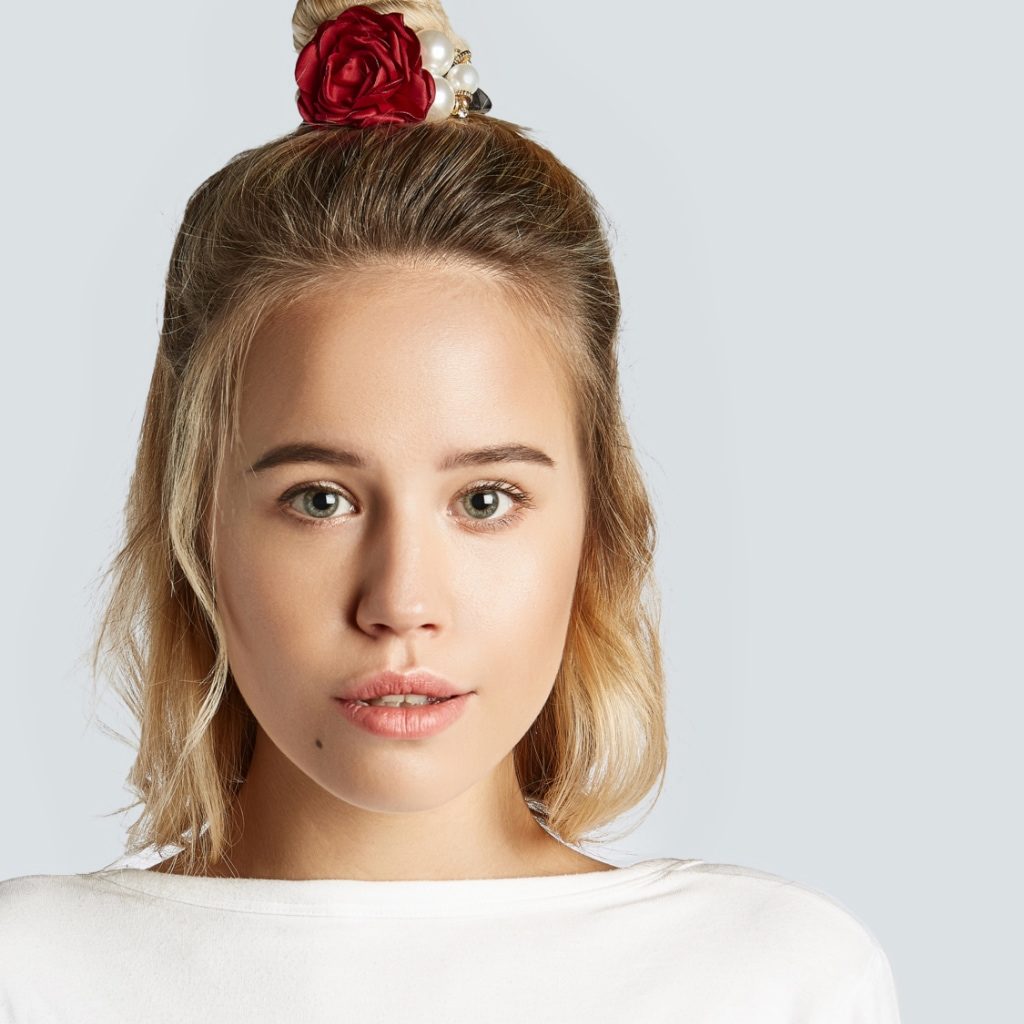 A half up, half down bun is an extremely casual and laidback hairstyle which is great for thin hair. This is one of those "I woke up like dis" looks. Scrunch your hair up in a full bun, and perhaps try teasing it prior to pulling it up to give the effect of a bouffy bun. This is great for general wear around the house, and for daytime activities.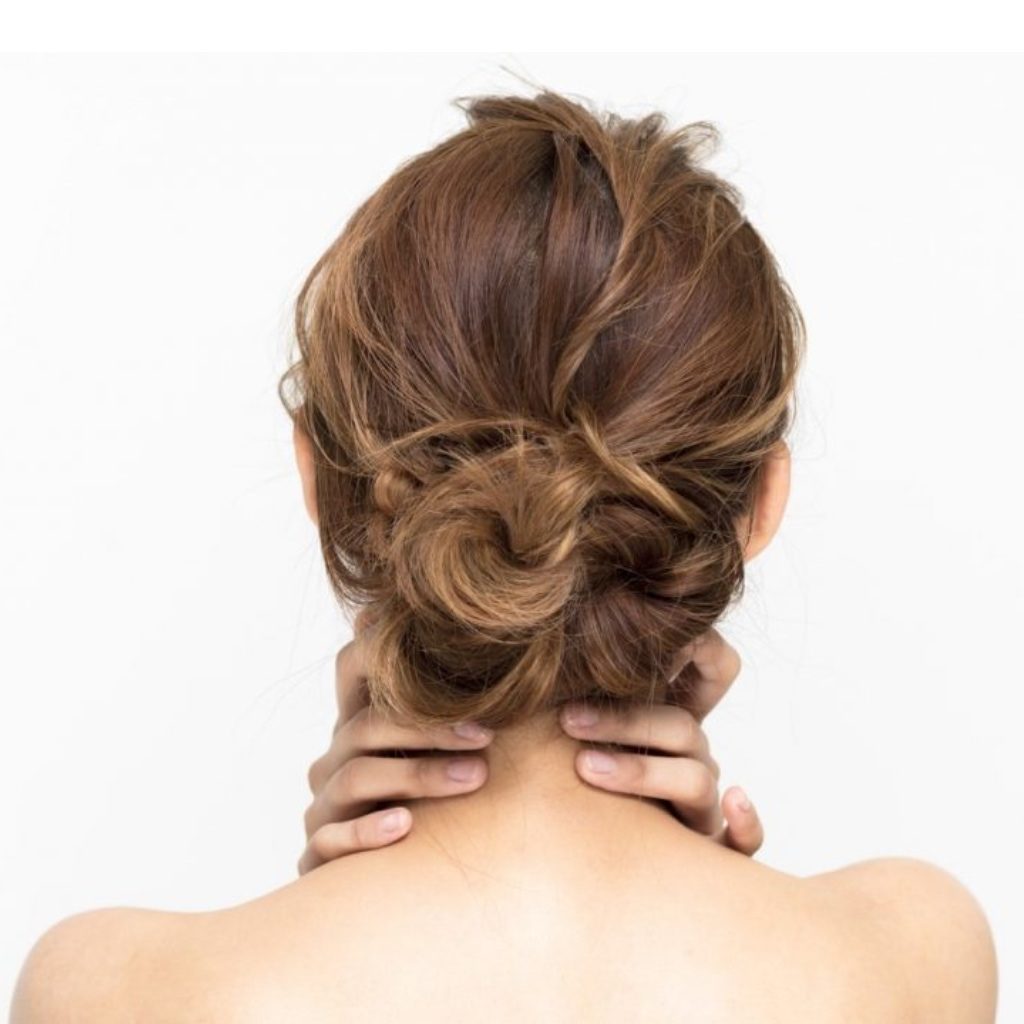 A messy bun is stylish, chic, and so great for fine hair. You manage to somehow always look put together with a messy bun. The messier and dishevelled the bun is, the more voluminous it will look for fine hair. This also gives your hair a bit of attitude!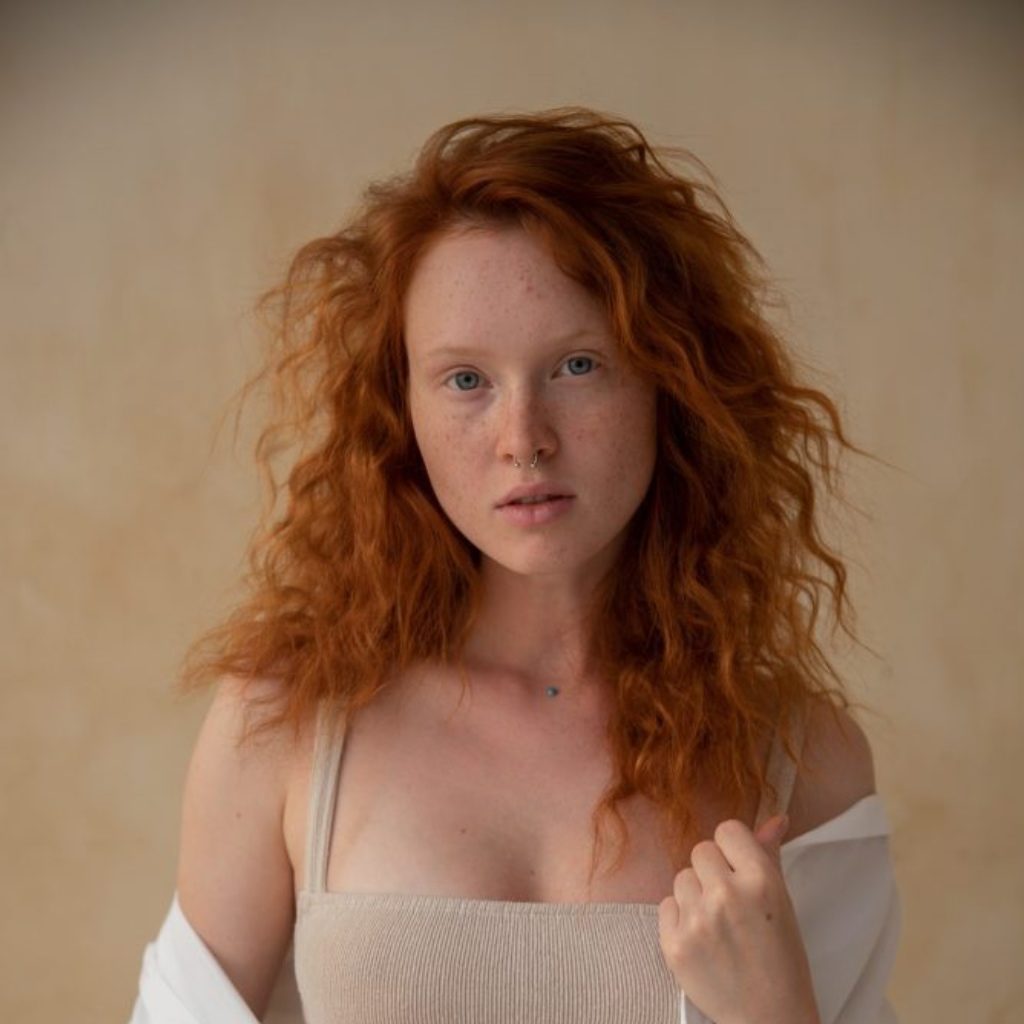 Long Layers on naturally fine curly hair will eliminate enough weight for the hair to bounce up and have lots of body. Soft layers are also great to get rid of dead split ends that need to be cut off before more damage is done to your hair.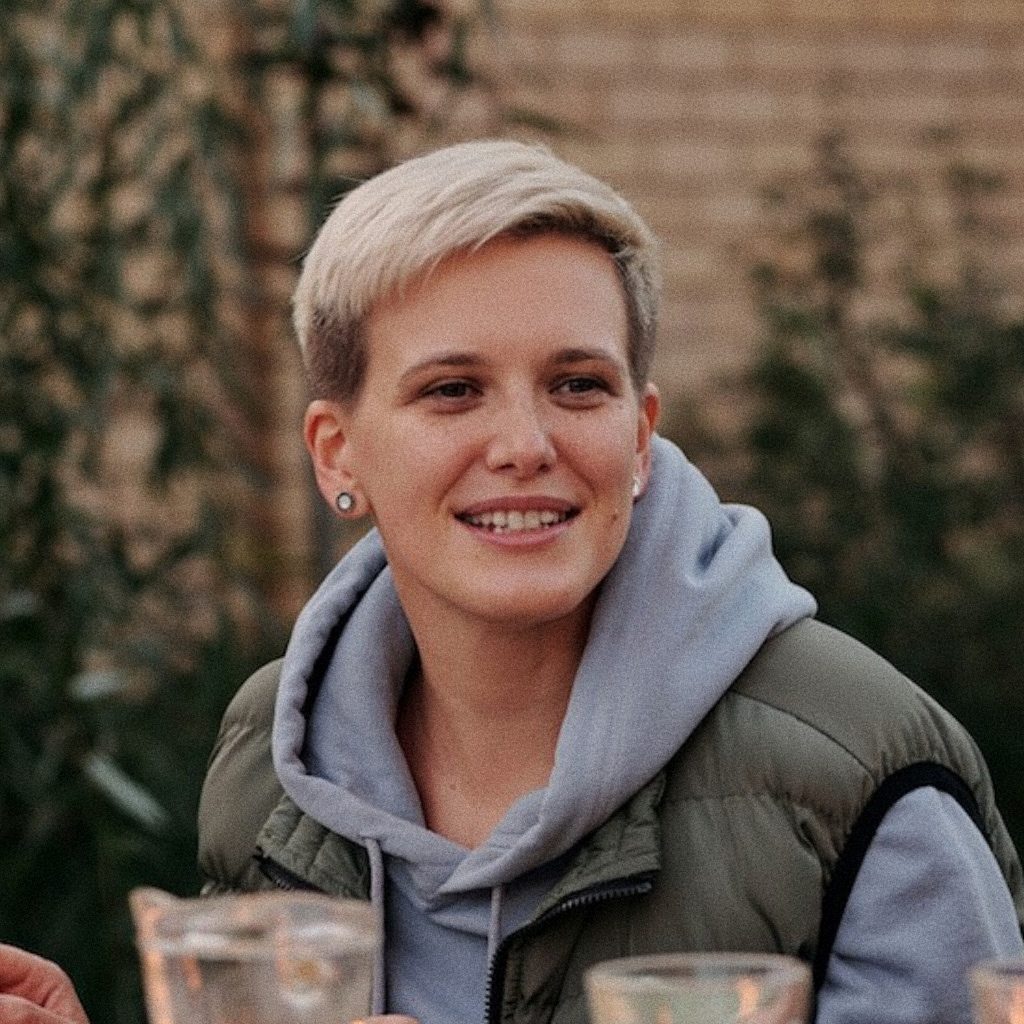 Yes you can have a short hair cut for fine hair types. What you must do is keep the top layers a little longer and heavier looking. Using hair color in a creative ways can also help to create the illusion of more thick hair, for example try a darker hair color in the shorter back and sides while the top is blonde creates a great contrast.