Hair trends come and go, but one that definitely stays are bob cuts.
While a cropped cut, or long tresses may not be your cup of tea, a bob cut is one of the few lengths that looks sophisticated, classy, and edgy all in one.
Bob cuts have been around for ages, some people say since 1909 when Polish born hairdresser Antoine De Paris introduced it, however we have reason to believe that Cleo Patra started it thousands of years earlier.
In more recent history, a young hairdresser named Vidal Sassoon created an angled bob cut for Mary Quant, an English fashion designer that simply became a worldwide hit.
This new geometric bob cut was not only modern, but very low maintenance and really signified a changing of lifestyle attitudes in women's fashion.
There is nothing quite like an attention-grabbing bob that puts all the focus on your face, and that is easy to deal with.
Whether you want a choppy, textured style, or a blunt cut with bangs, read on below for some inspo.
1: Concave Bob Cut
This concave bob cut is all the one length, just shorter at the nape angling forward to longer sides.
The ends have been slightly razor cut to add a little extra body and bounce and, in this case, curled under and forward.
Some pastel violet Ombre hair color has been used to further accentuate the concave bob shape and look.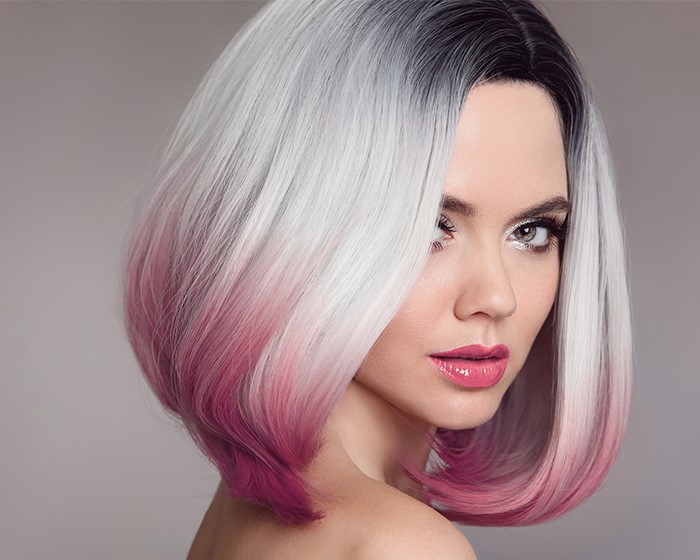 2: Classic Bob
We need to pay homage to Vidal Sassoon for his remarkable gift to all the women all over the world with straight to soft wavy hair, with his classic 1960's Bob Cut.
This shape and classic bob is still very fashionable today, with its solid blunt cut right on the back hairline, to the slight forward "concave" sides that finish just at chin level.
This bob has a side part with all one length (no bangs) that makes it perfect for longer face shapes. For round face shapes, you can simply change the part to the centre, or keep the sides a little longer again.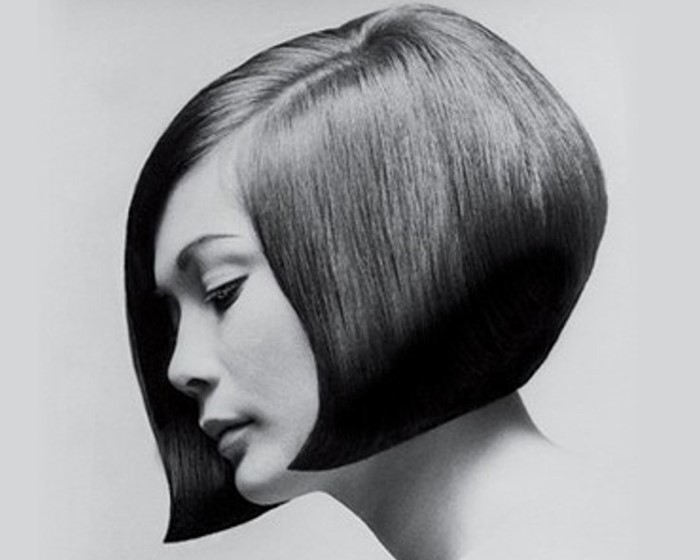 3: The Lob
If going for the full bob chop is too daring for you, you can start off with a shoulder length bob, or LOB (long bob). This will give your hair some shape, volume, and be almost self-styling. A lob is also just long enough to put up for when you need a more formal hairdo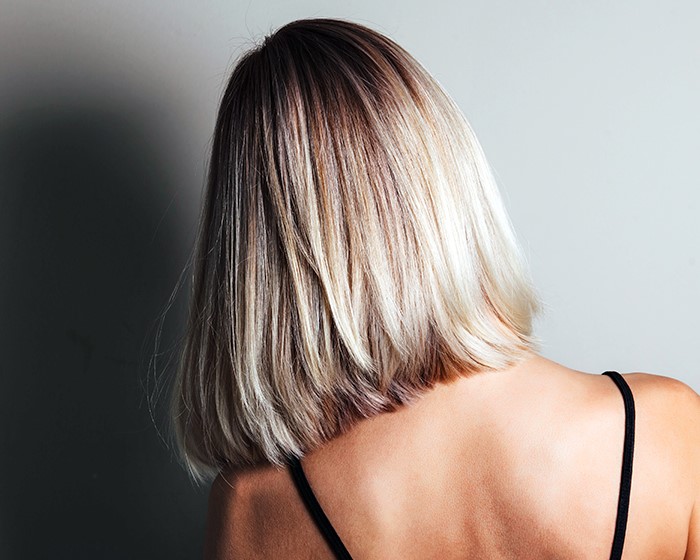 4: Bob Cut With Bangs
A classy addition to bobs are to add bangs. This is a common bob haistyle for women and extremely sophisticted. A bob with bangs will draw attention to your eyes, (btw) that is perfect for long and narrow face shapes, while the sleek hair keeps the look clean and sophisticated.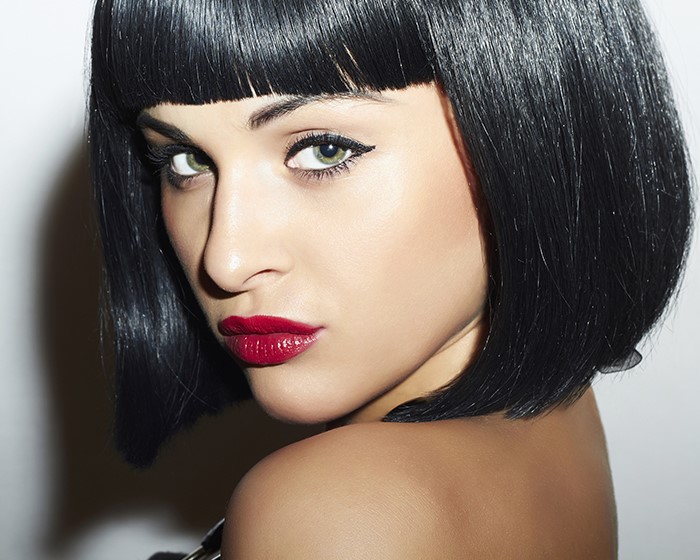 5: A Curled Bob
A curled bob is a more modern bob look. Whether your bob cut is short or left longer, the curly bob will always work. Curling your hair with a curling wand will give you voluminous hair and bring in a refined texture. Curls are great and soft looking, and will make your overall appearance wider, great for longer face shapes.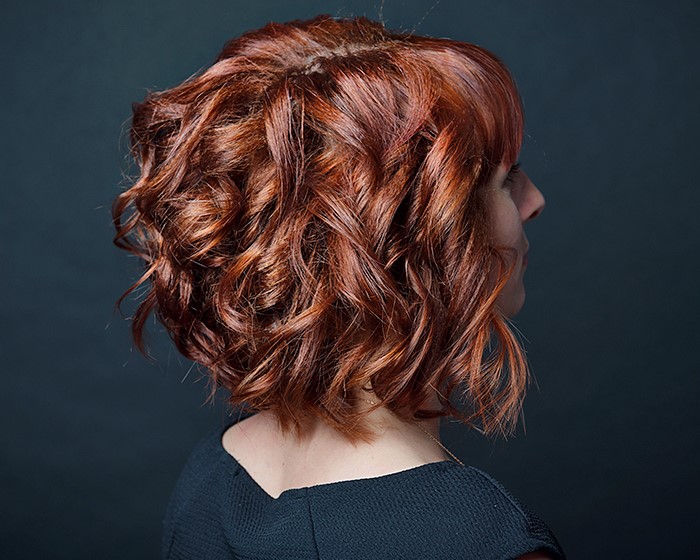 6: Bob with Side Swept Bangs
We spoke about bobs with bangs above, but another timeless bob hairstyle is adding side bangs to your bob. Side bangs will frame your face and will look sophisticated. You can even opt for a normal bob haircut with bangs, and just sweep your bangs to the side for a different look.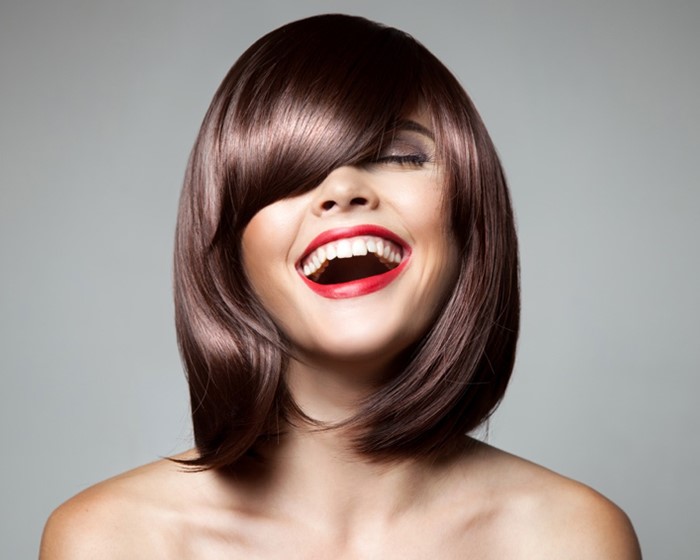 7: A blunt cut bob with straight horizontal bangs:
This solid blunt bob cut with long straight horizontal bangs will give your hair some definition and sharpness, especially if you have finer hair. This hairdo is extremely fashionable, and looks beautiful in a sleek, straight look on either very dark black, blue black, or very light blonde hair colors.
A blunt bob is simple and very easy to create. It adds a considerable amount of style to your face and personality. This hairdo also emphasizes on the cheekbones as well as your sharp jawline.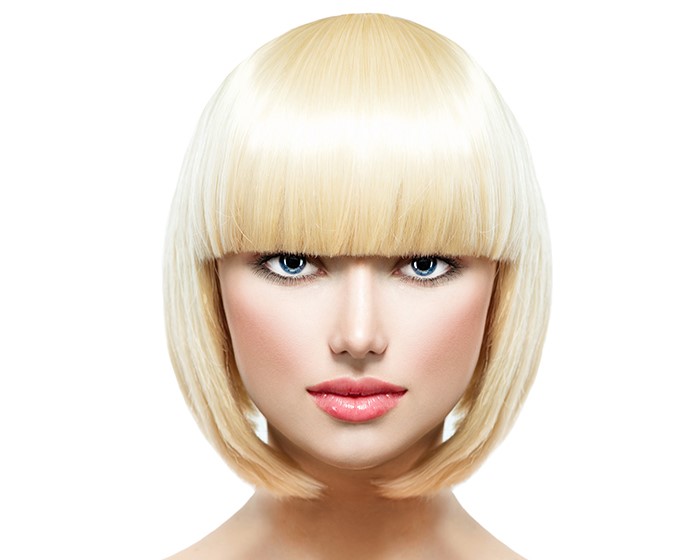 8: A LOB
or as it's known a long bob haircut is always do-able, and a safer way to start. This style can be sleek or shaggy. Also mix the hairstyle up with a streak of color. This will provide a contrast to the hair. The safest way to do this is by adding a hair extension weft in your hair, any color you like that can easily be taken out when you have had enough of it.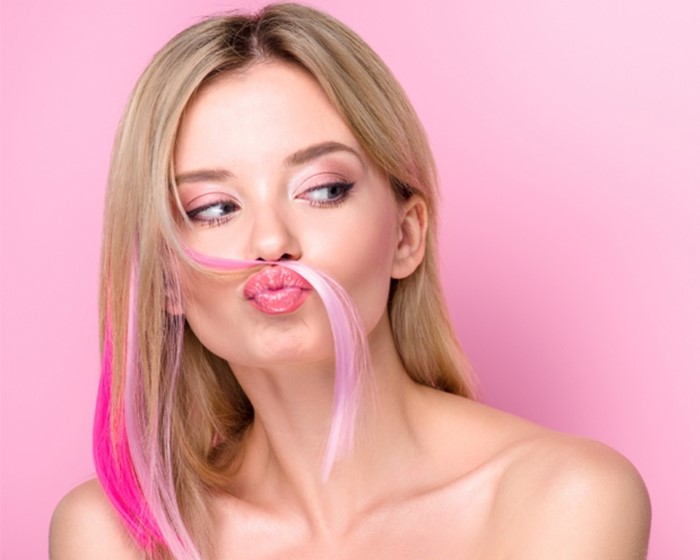 9: The Classic Short Bob
This bob is normally cut right on the hairline in the nape area, angling foreword slightly in a concave shape. Sometimes to accentuate the shape at the back, hairstylists will start your bob cut above the hairline.
The short hair bob hairstyle is best for women who have very thin hair, as the solid all one length cut provides some needed thickness. The style is extremely low maintenance, relying on gravity and how hair falls naturally to keep its shape.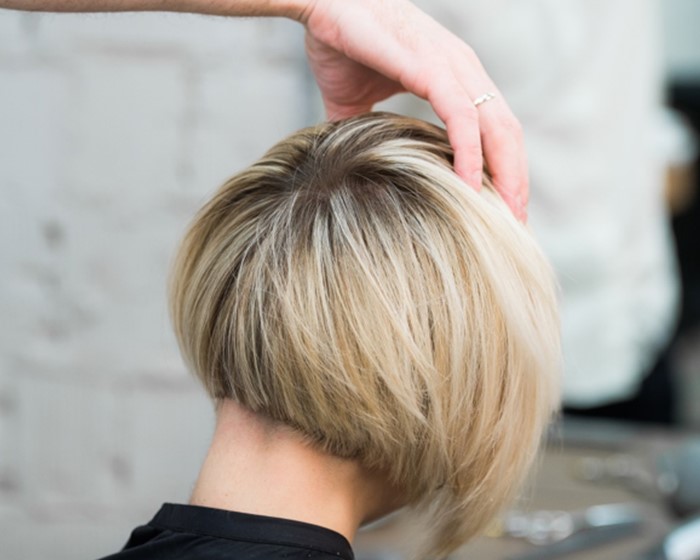 10: Asymmetrical Bob Cut:
If you have angular features, then an asymmetrical bob is perfect for you. Play with the proportions of your features and align the bob length at different stages of your face. An asymmetrical bob is shorter in length than some other bobs and cut into an uneven shape, so one side is longer than the other. It's a classic style and puts a twist on a normal bob making it fun and expressive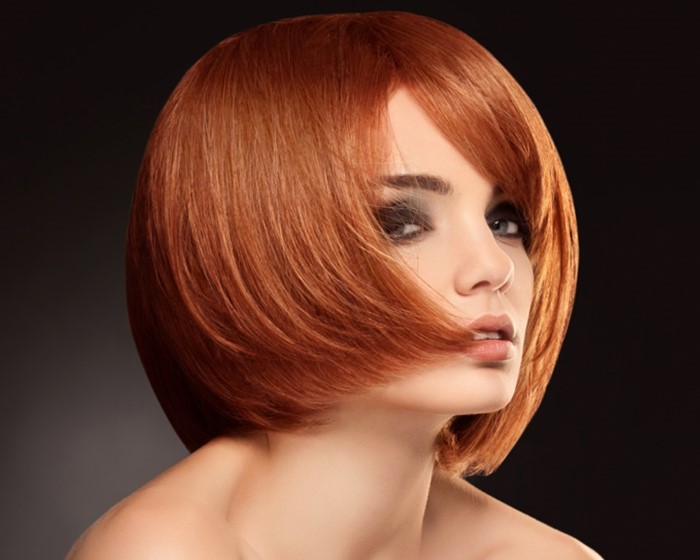 11: Micro Mini Bangs Bob Cut:
A bob with micro-mini bangs are an extremely classic look. These bangs will suit long face shapes much better along with the sides that hang slightly forward in a kiss curl effect well above the chin. The retro, European look is distinctive and tasteful.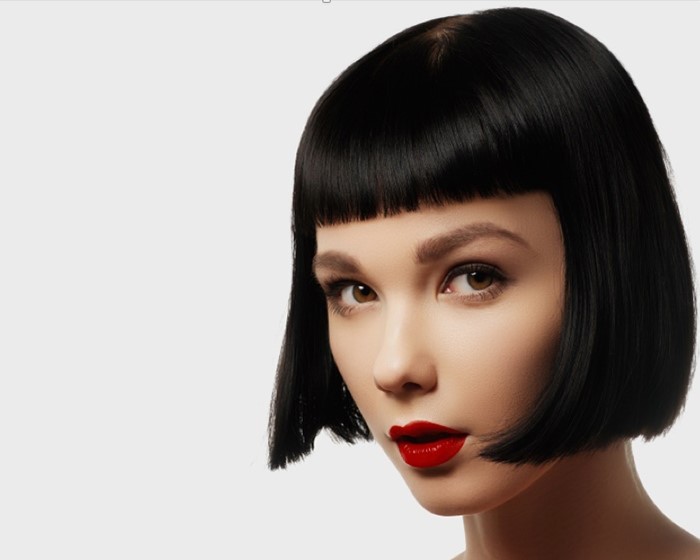 12 A layered Bob Cut:
A layered bob haircut will help you look sophisticated and youthful. The hairstyle is so glamorous and hip. The layered bangs follow the same weight line of the shortest layer, around half way up the hairstyle (chin level). This provides a messy and sophisticated frame to your face. For naturally straight coarser hair types and textures, this look id perfect.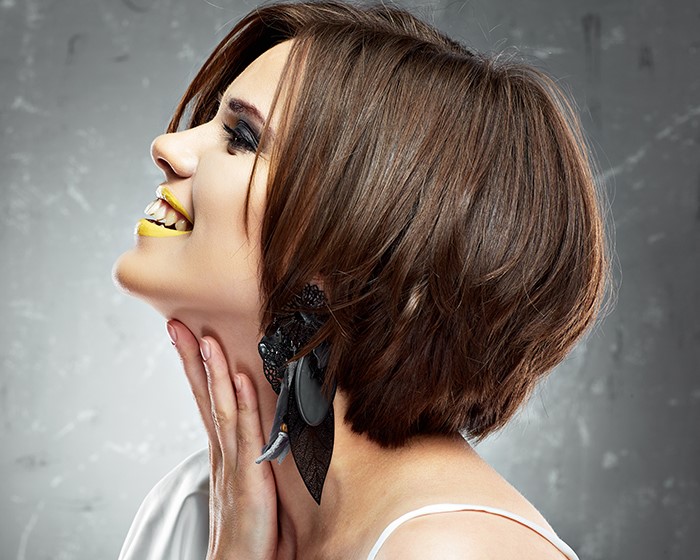 13: Short Razored Bob:
A chin-grazing short razored bob cut that has been graduated high in the nape is perfect for showing off your cheekbones, and jawlines. It provides for little upkeep to your hair, as you can let it go grow out to a medium or long bob haircut, or go a little shorter (the other way) to a classic Quant bob haircut. This short bob will leave your ends feeling fresh and pretty.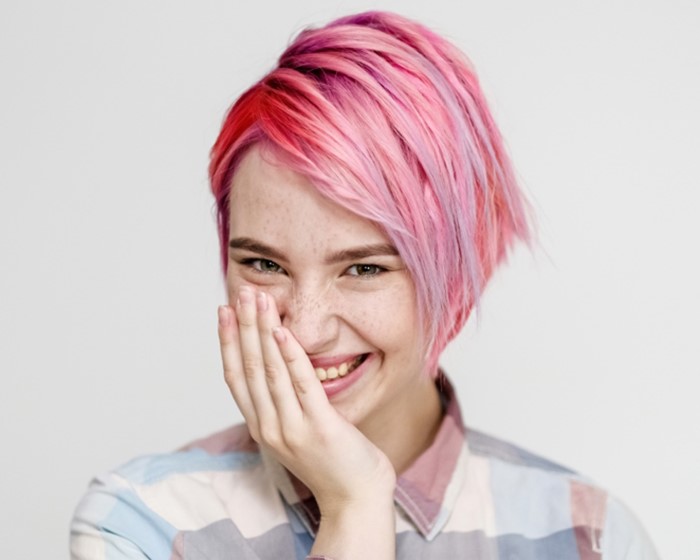 14: Quant Bob
A modern twist to an oldie but a goody is this classic Quant Bob. Switch up your bob by going slightly shorter at the back and leaving your bangs long. This hairstyle can be left straight and sleek, or shaggy. This asymmetrical take on the classic bob cut has a youthful, edgy vibe.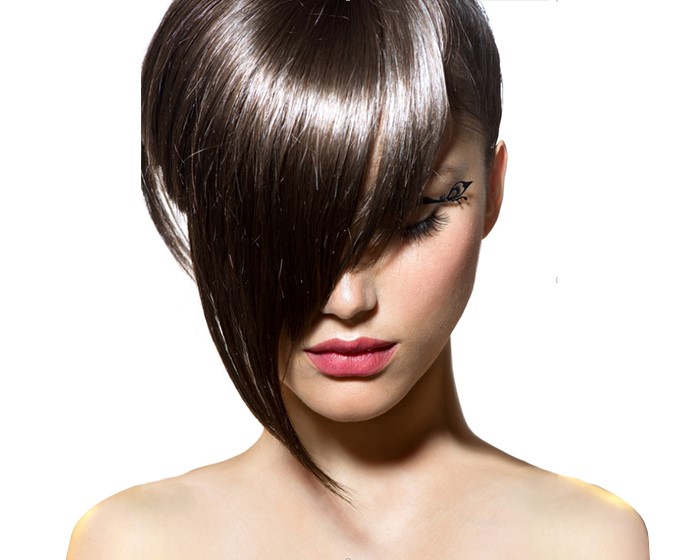 15: Pixie Bob
Whether you call it a super short bob, a pixie bob cut, or a shag bob, this choppy layers hairstyle is a new celeb favourite, and very on-trend. This chic retro bob can be styled in any way possible, from curls, to straightened, to spiked. This look helps ladies create their signature personality.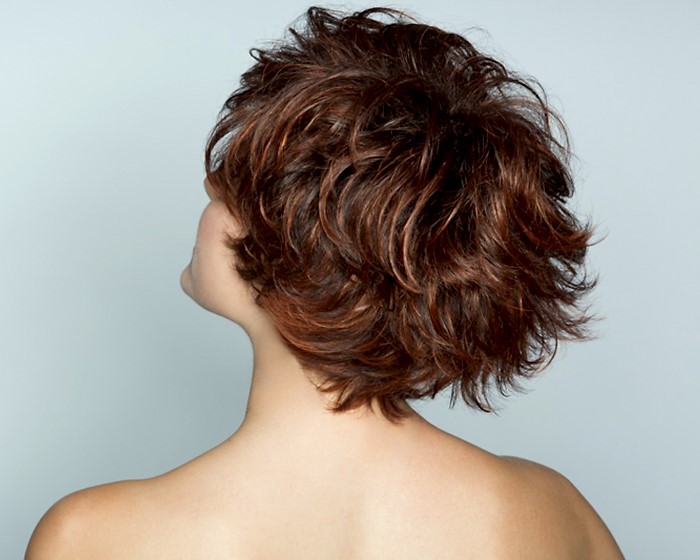 16: Precision Concave Bob Cut
What could be sexier than a sharp and polished Concave Bob? Precision cut just above the hairline in the nape area, to angle forward framing the chin at the front. This Concave Bob Cut will especially suit round face shapes, however that is not to say it will not suit others with some small modifications. The blunt cut bob ends with minimum layers in the front work great for fine locks.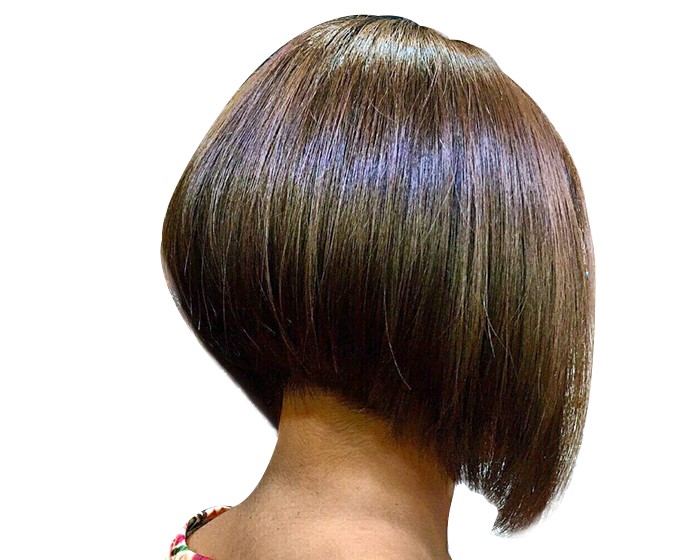 17: Katie Holmes, Pixie Bob
You could almost call this bob cut on Katie Holmes a cross between a classic Quiff bob and a Quant Bob Cut.
We call it a Pixie Bob with feathered bangs that can look stunning on short hair. Bangs are fabulous at drawing attention to your eyes, while also keeping hair out of the way, and with bold eye makeup, it looks rather trendy. A pixie bob can give volume to your hair. This hairstyle doesn't require any maintenance at all, and you will be looking effortlessly gorgeous!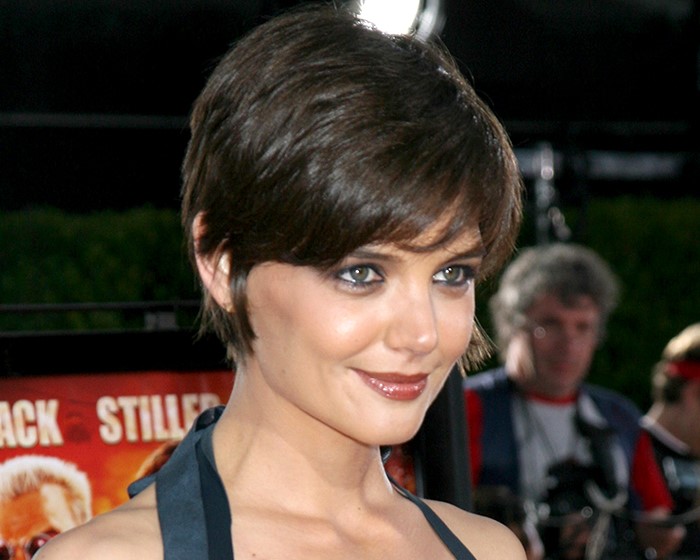 18: Bob with Curtain Bangs:
Add movement to a blunt bob with some curtain bangs. Curtain fringes are here to stay, but on a bob, it just adds an extra ounce of elegance. Curtain bangs are incredibly versatile, and paired with a bob, it creates an edgy rock chick looks or more pared back style.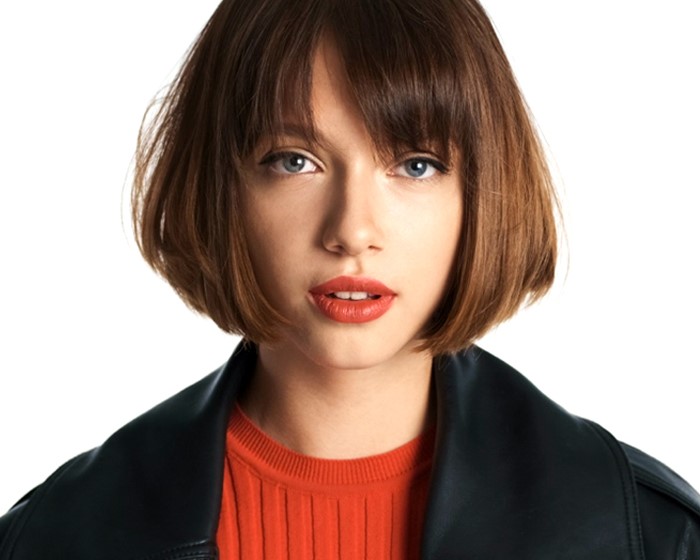 19: Choppy Concave Bob
Wispy razor cut edge concave bobs are becoming increasingly popular. This bob hairstyle involves concave cutting, and then razored edges on the longest layers that takes away the bluntness, creating a jagged and softer look. Concave shapes are designed in a way to have long hair in the front and shorter at the back, straight from the Hollywood hairstyles. This hairstyle gives some crazy volume to the back, and perfect for fine hair.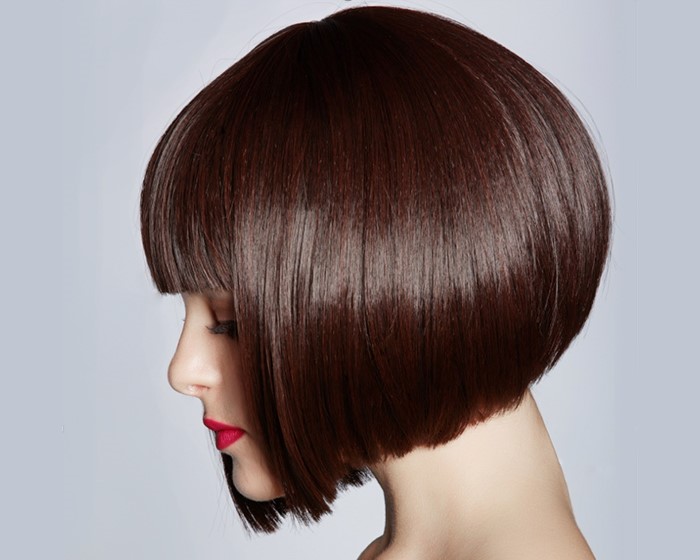 20: Bob Cut with Arched Bangs
A pointed, and narrow jawline bob just below chin level will suit most face shapes, but particularly small pointed chins. This short bob hairstyle includes slightly arched bangs, that create a more oval effect, great for rounder face shapes. Turn it into a tousled bob for lightweight hair, and texture will naturally be created.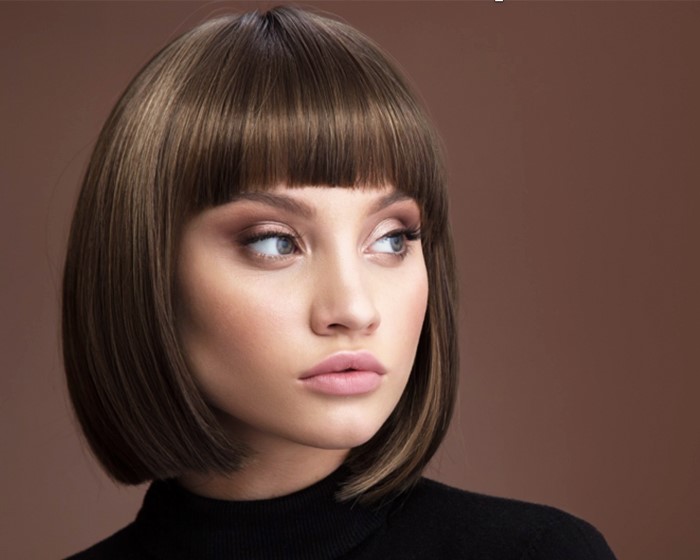 21: Angled Concave Bob with Bangs
An angled bob is a forward falling haircut that's shorter in the back and gradually transitions to a longer length in the front, giving it an angled appearance. Marry it with an asymmetrical fringe as well to give even more dimension to your hairstyle. This style works well for many hair types and has countless styling options.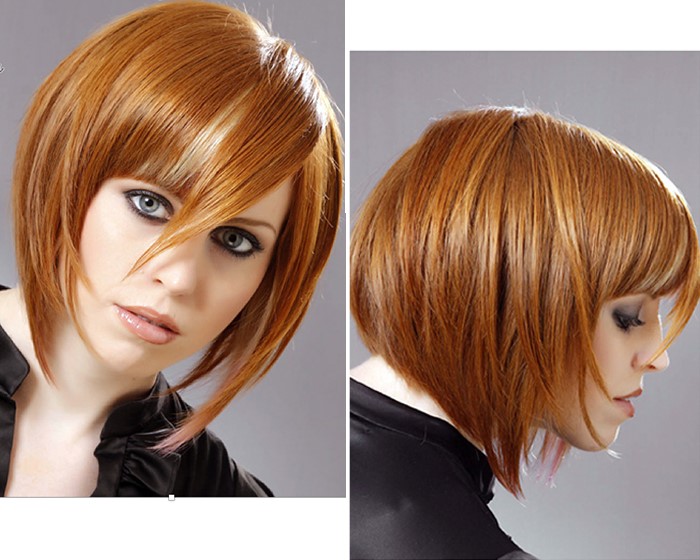 22: Asymmetrical Bob Cut
To make an impact, asymmetry in bobs should be significant. Being sharply angled on one side, offers the ideal sleek look that you can define with some pomade or texturiser. Easy to style.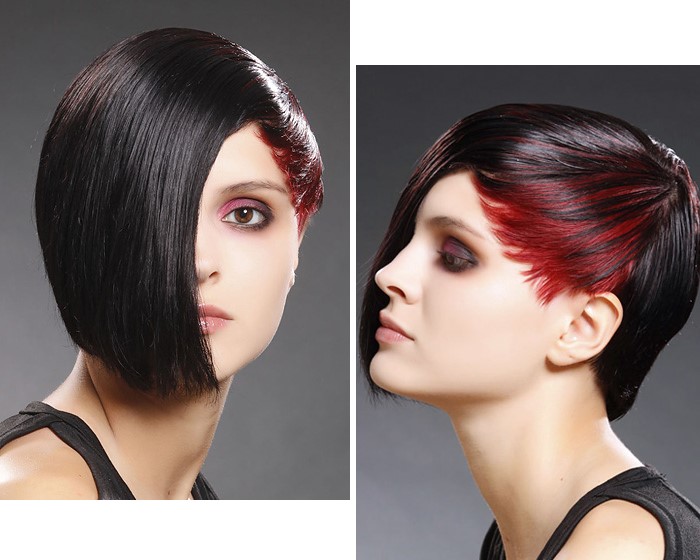 23: Wispy Razor Cut Bob
This sassy layered bob features both volume, movement, and wispy edges. The bottom layers are carved out with a razor to keep the ends wispy. Those with thick hair, who struggle to maintain their tresses, should embrace this cut, as it takes the bulk off at the expense of expertly done layers.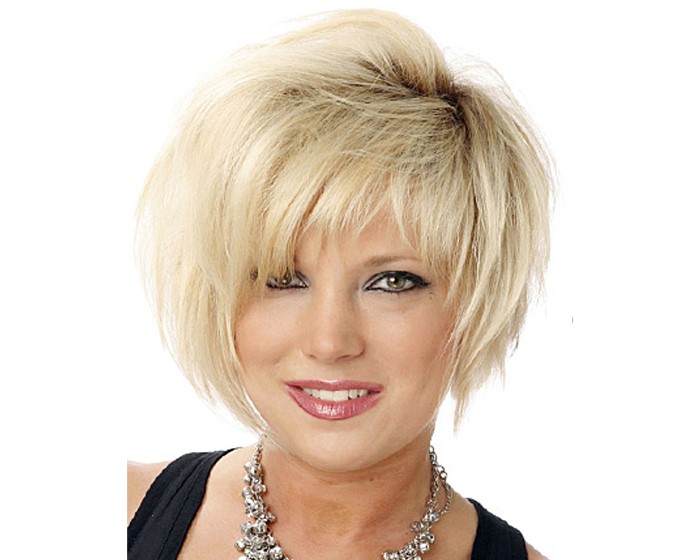 24: Graduated Bob
A softer way to have a short bob cut is to keep some hair a little longer in the nape, the section where your weight line begins.
We have seen how cutting this short looks more dramatic, however keeping this hair a little longer will give your graduated bob a softer overall look from the sides and back.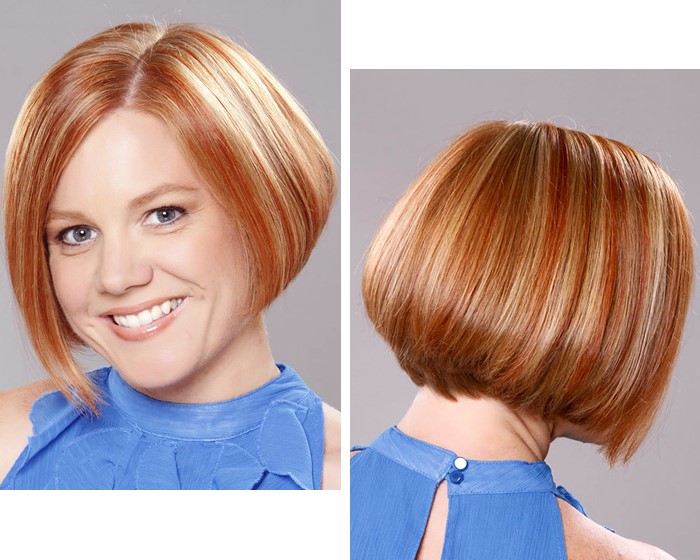 25: Short Cute Bob
Why not try a short cute bob cut with one side cut short above the ear to the temple. This provides a sleek frame under your bob when hair hangs down, or alternatively you can funk it up by moving your part further down, exposing your short hair for everyone to see.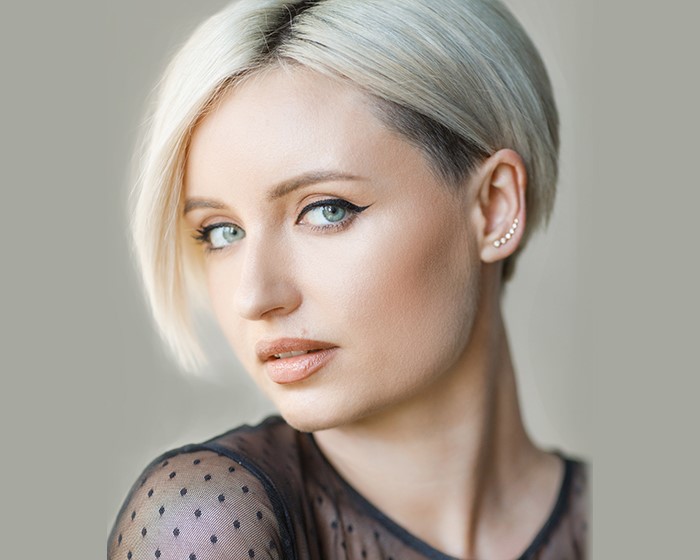 26: Geometric off-centre Bob Cut:
Not for the faint hearted, but if you are game to try an off-centre geometric bob cut then this pretty little number is perfect.
The nape has been scissor cut in short, while the one length shorter to longer weight line is precision cut to always fall into shape.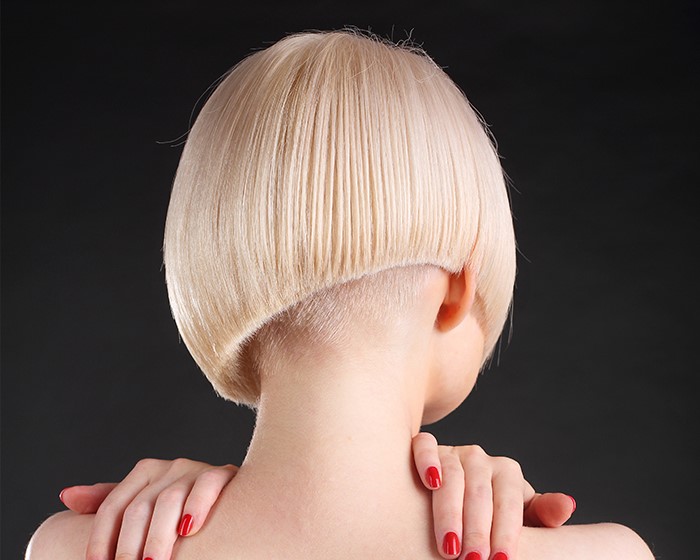 27: Wavy Layers Bob Cut
This is a great look if you are having a casual hair day, or simply want to sport some soft waves. Soft layers have been cut into a bob shape to allow the hair to take on a natural body and bounce.
Wavy layered bobs are easy to maintain and great for changing it up.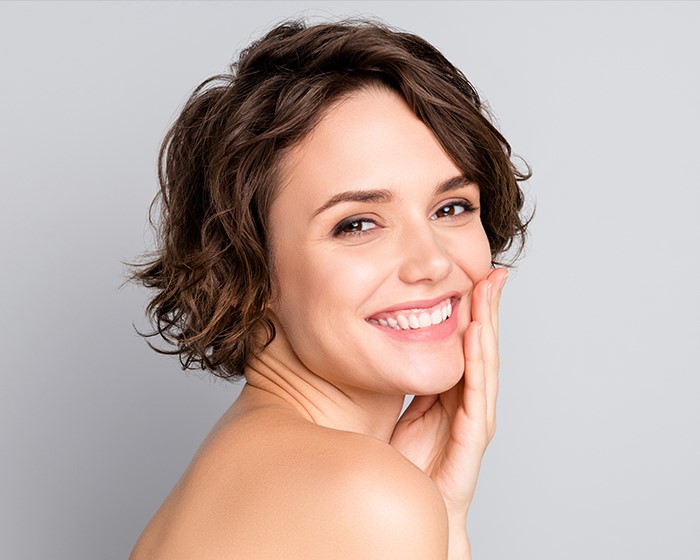 28: Shag Bob Cut
How can you go wrong with a shag bob cut? Razor cut edges produces soft wispy layers, that encourages hair to form a shagged look. It's soft, sexy, and very on trend.
Stying your hair at home will be a breeze, in-fact the messier your hair, the better your look.
To see more shaggy bob cuts click here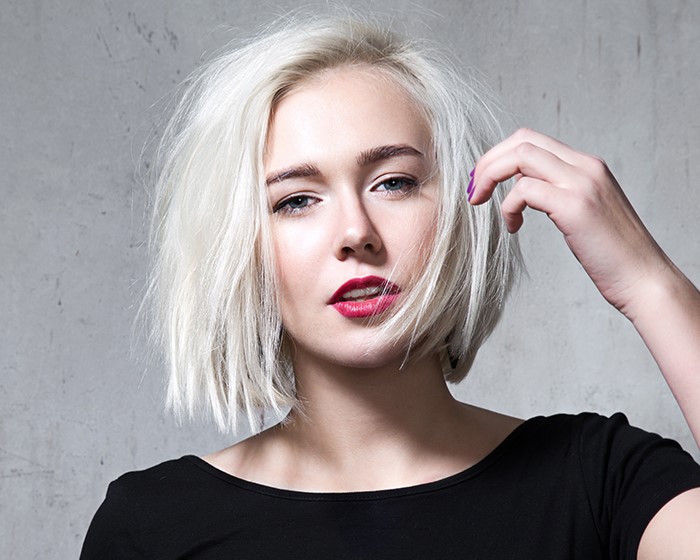 29: Curly Bob
Yes it does have an 80's feel about it that Kellie Mc Gillis (Top Gun) or Jennifer Grey (Dirty Dancing) would be proud of, but soft curls and bobs go together beautifully.
Benefits include saving lots of styling time so that you can get out faster and enjoy life, maybe catch an old movie.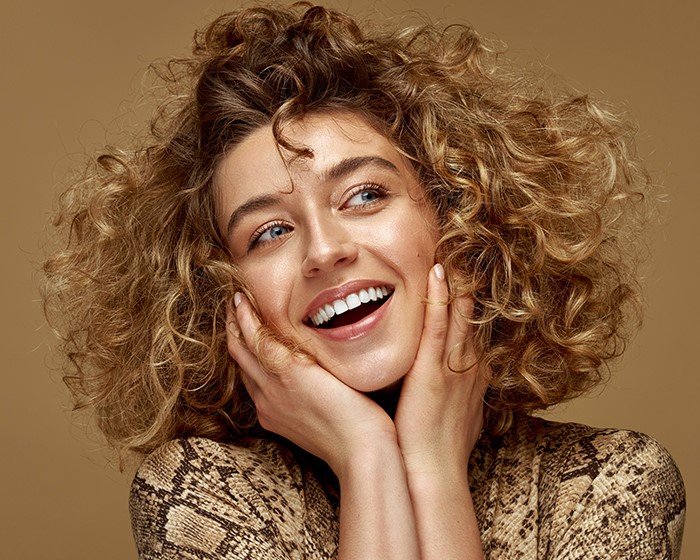 30: Razor Cut Bob
A sixties looking bob cut with a modern twist.
It's hard to believe looking at this bob cut that it is mostly one length, but it is. Heavy razor cut edges all around have created wispy ends that appear layered due to the bounce and shape created.
The back section is razor cut further up the hair length to lift the weight line up higher, to angle forward towards the front.
It's soft, elegant, and really a timeless classic.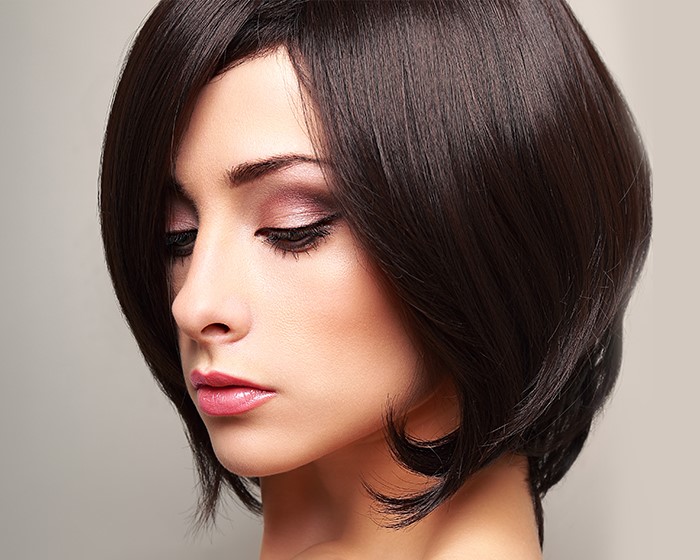 Did you find a Bob Cut, one just for you?
As you can see, the Bob is a timeless haircut, one that can be modified, and personalised by changing lengths, angles, shapes, weight lines, textures, and features such as blunt, wispy, curly, and then incorporating bangs, changing parts, adding a splash of color, and a whole lot more.
We hope that this has inspired you to try one