2021 has left us in and out of lockdown. So why not give your life some excitement with a cool, stylish short hair cut? A short hairstyle will save you time to style, be very easy to manage, but on top of that will make you feel amazing! A stylish short hairstyles can accentuate your face shape and can really bring out your facial features.
Not sure what would suit you, don't worry we have you covered. Read on below for inspiration on how to sport a new short look.
1: Short Pixie Cut
Yes it's short, but wow how sexy is this razored pixie cut?
The back has been taper cut rather short, while the top has had extensive razoring, and some chipping into the tips that results in plenty of uneven texture.
Blonde tips have been added that create even more texture and contrast, that simply makes this pixie cut a winner.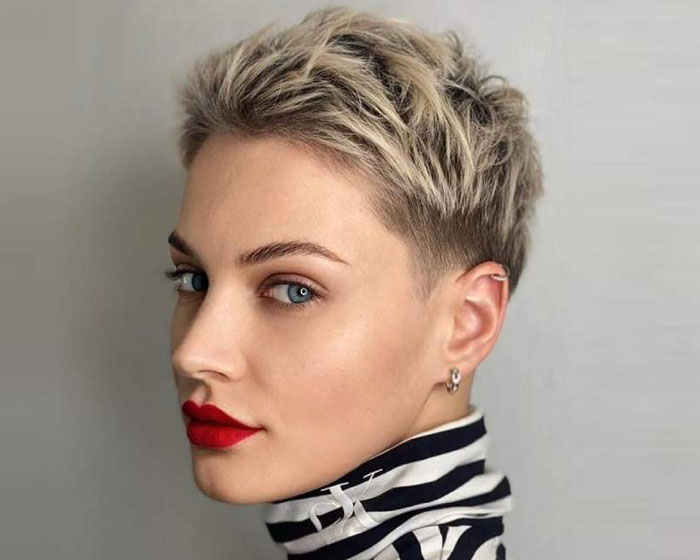 2: Short Soft Tussled Waves
This short blond hairstyle is the perfect short length hair for find hair types. You simply cannot go wrong with waves like these! They appear sophisticated, youthful, and perfect for casual days or dressed up on a night out. The styling won't take long either given the length of hair. Minimal effort for a stunning look.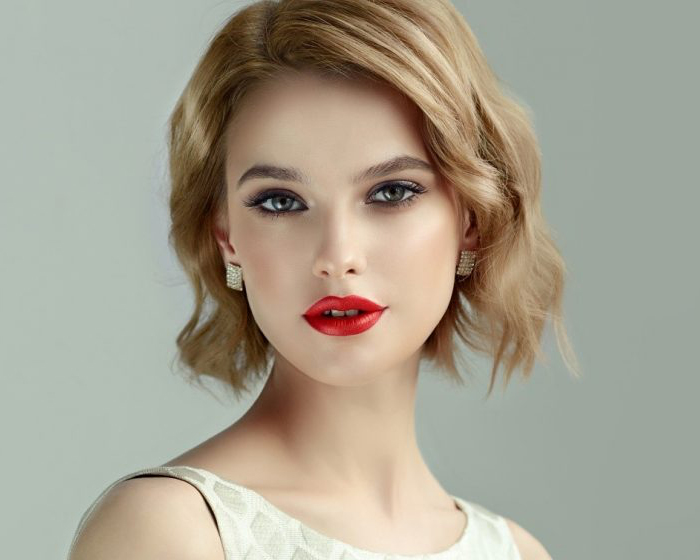 3: Feathered Pixie Cut
A high fashioned look is another pixie cut with geometric feathering to the hair. The cut works by leaving the front of the hair thicker, and shaped toward the forehead, increasing density and sweeping the strands over one another. Razor cutting will accentuate the texture of the hair further and draws attention to one's chin and neck.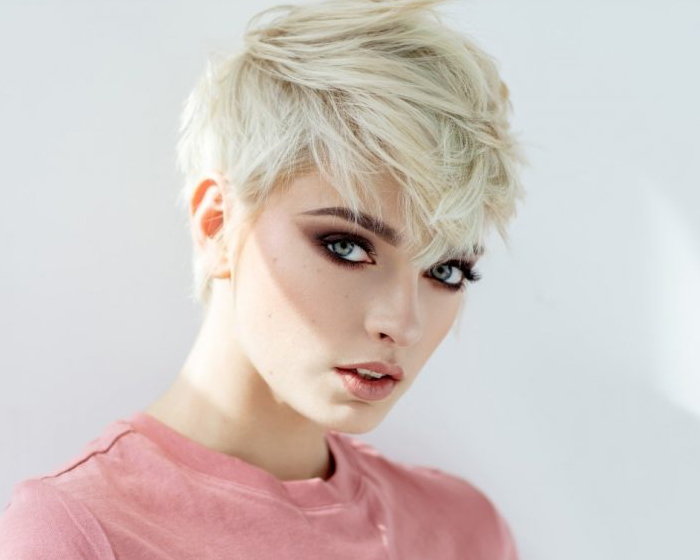 4: Short Bob Curtain Bangs
A short, choppy hairstyle will flatter long and narrow face shapes making it one of the easiest and hottest hairstyles of 2021. The curtain bangs, another new major trend added to the look gives it that ounce of elegance. Keep the height on top if you have a round face, but comb it flat if you have a long face. A curve just above the chin will add width to the face, as will vertical bangs.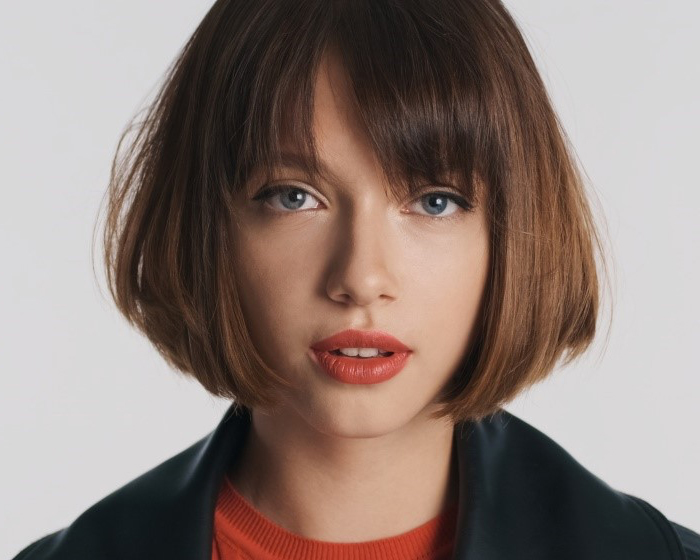 5: Short Crop
How can short crop hairstyle for women look this great?
It's all about having the confidence to have it cut, and then to go out in public and wear it.
Short crops are great for people that have thick, curly, or wiry hair, making it all very manageable. What is important when getting a short crop is the overall shape, meaning is it rounded, squarer, or a little longer and higher on top? Your hairstylist will know exactly the right one for you.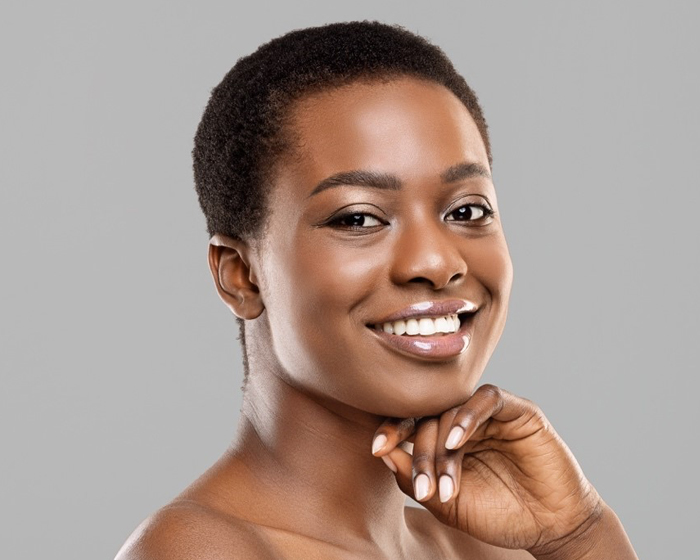 6: Short Layered Cut
A short-layered cut with an overly long asymmetrical fringe can be the in between for a pixie cut and short length hairstyle. Short layer cuts can really be dressed up these days, and the definition has expanded vastly.
This asymmetrical style which is brought to one side of the face, leaves the bare side of the face accentuating your jawline and cheek bones. Easy to maintain, and looks so chic.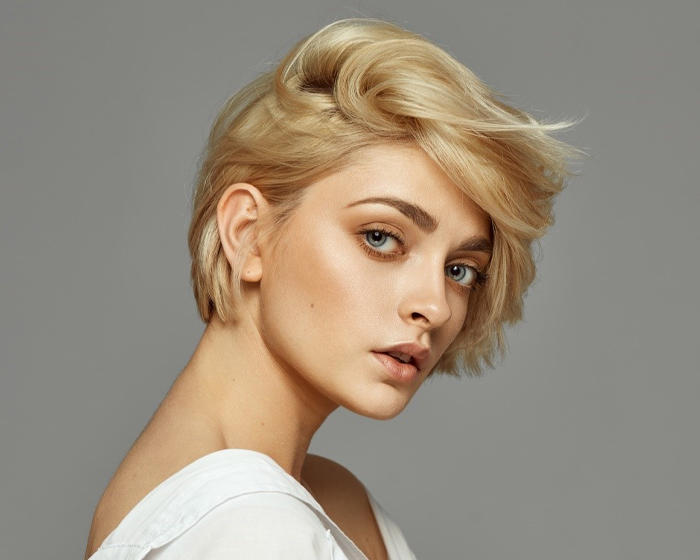 7: Blunt Concave Bob
A blunt concave bob with bangs is one of the most modish looks out for 2021. A truly perfect look, that can be styled straight, wavy, or curly. This style will require some maintenance, but it is totally worth it!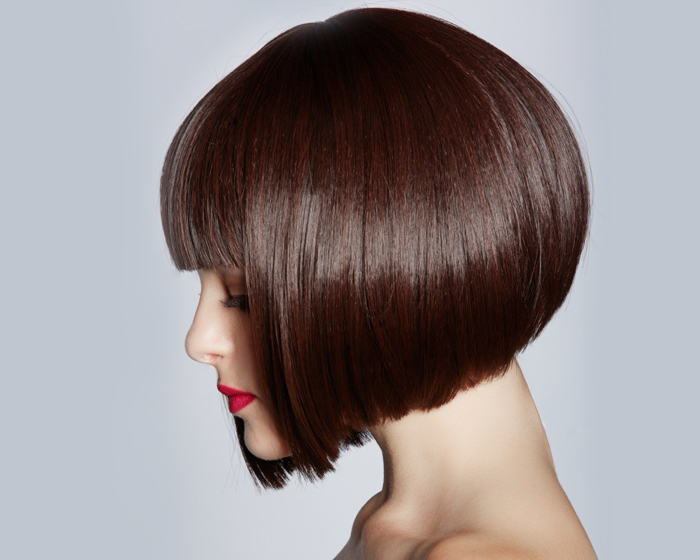 8: Short Spiky hair
This short layered hairstyle is all about adding some height and texture to otherwise fine flat hair.
A razor has been used sparingly on the mid lengths so that shorter hair will push up longer strands, while the ends have been chipped using scissors for uneven texture. The absence of any bangs and height achieved make this a winner for round and wider face shapes.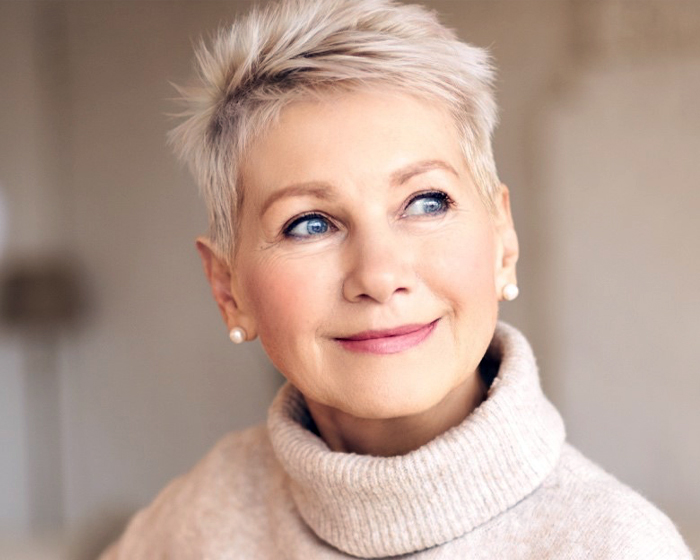 9: Rainbow Colour Short Hair
Want to step outside the norm completely and transform your look that could suit your out of lockdown personality? Switch it up with a colourful wedge cut, and add in a bit of fun with buzz lines, and an interesting shape at the nape of the neck. You will be sure to turn heads with this look.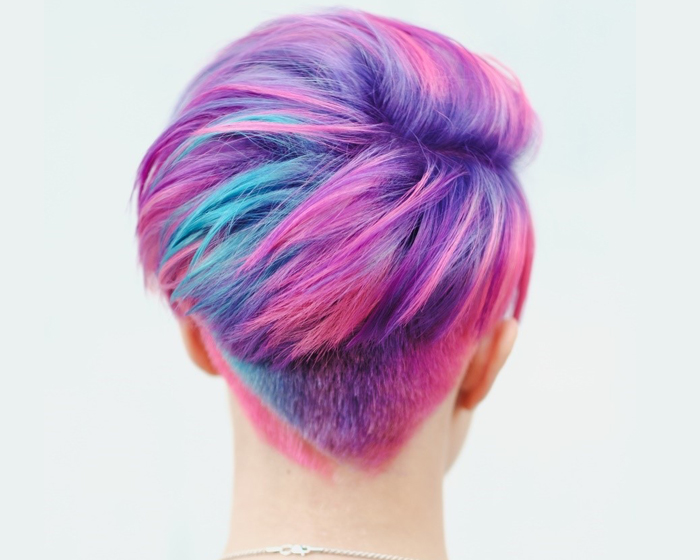 10: Mid Middle Part Bob
This style we would consider the medium short hairstyle. More on the medium side, but still considered "short hair", this style will finish between your ears and shoulder, giving your free movement.
This look will normally accentuate your chin, and can be an easy style to maintain without requiring too much time and effort, while the texture of your hair also matters little with this hairdo. Try it out if you are not daring enough to go with some of the shorter styles we have offered.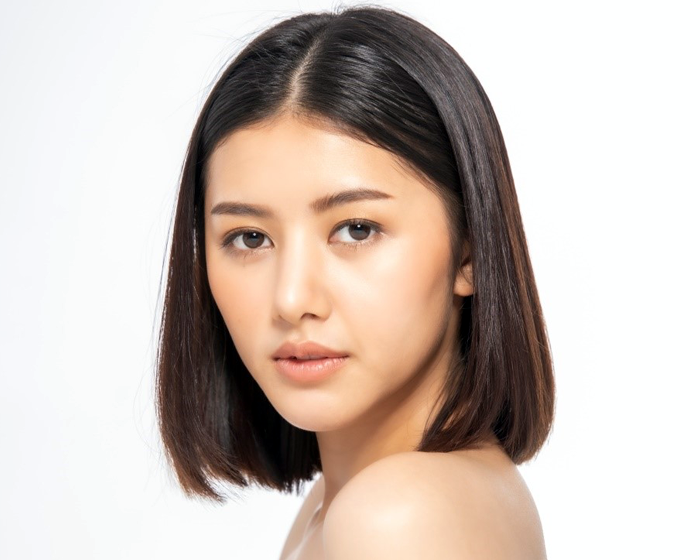 11: Asymmetric Bob
A daring hairstyle with oozes elegance is the asymmetric bob. This style is very avant-garde, and depending on the lengths of the asymmetry, you can make it as dramatic or as subtle as you would like.
Straight across bangs also halve vertical length making a face shape look less long, while drawing attention to the eyes.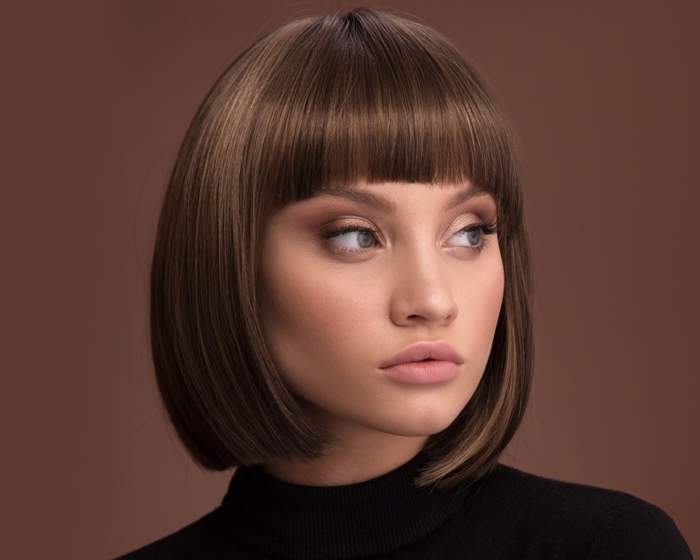 12: Mid Shag
A shag haircut is a strong style for 2021. This style can be worn extremely messy or sleek and straight. The Shag as it's known suits most lengths and hair textures. Dress it up with a few rough waves as per our image, and a side bangs for some extra shape and movement.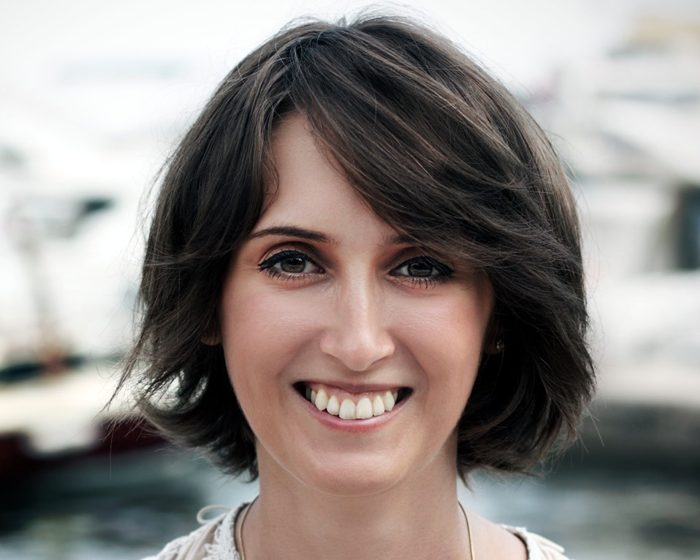 13: Retro Razored Shag
A longer bob with razor cut sides, and longer bangs can be the ultimate retro look. Have your bangs feathered for some movement, and then style with a sleek finish.
Flick out the hair ends to accentuate the shape that will soften low and broad jawbones, and you are completely set. If this hairstyle grows out, you will still have a vintage type of look.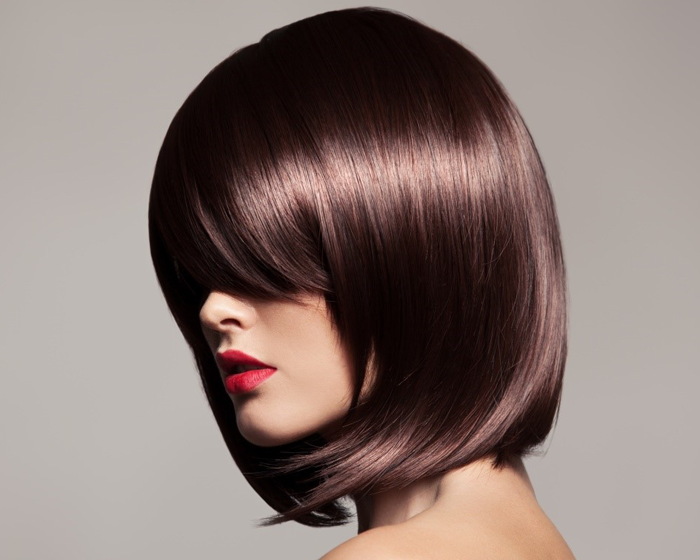 14: French Bob
The French bob was one of the most searched hairstyles back in 2020. Keep up the trend with this classic look. It is usually at chin length however, you can extend it to the jawline, or bring it up to your cheekbone if you wish. We do not see this style going out of fashion anytime soon.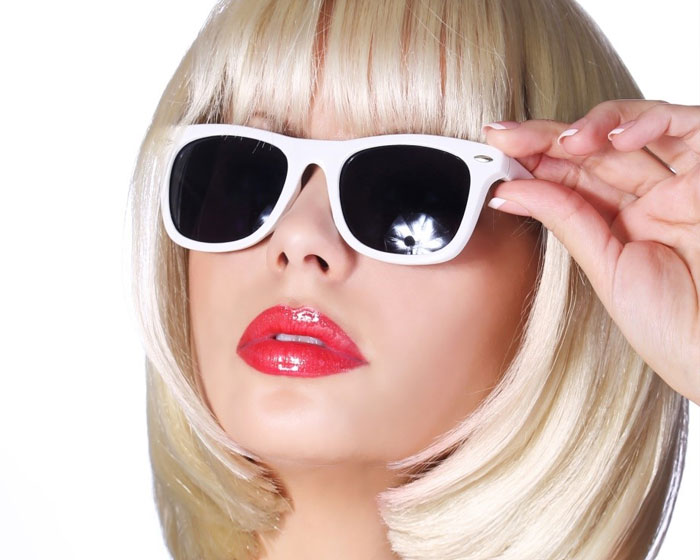 15: Concave Bob
This Concave Graduated Bob cut is a funky hairstyle that can be worn tousled and messy, or polished with a sleek finish. Keep your front layers long, and your back layers relatively short. This will create a geometric pattern, which will give the effect of business at the front, and party at the back!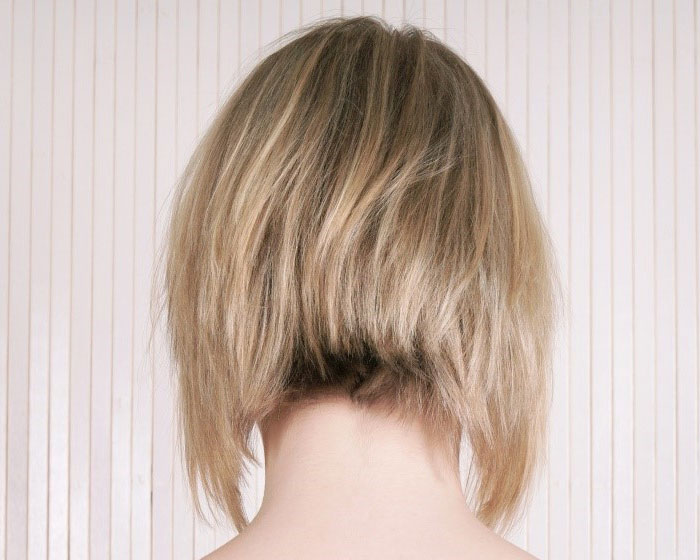 16: Short Curly Bob
This fabulous hairstyle is left longer on the top to allow for a profusion of tousled short soft curls that add lots of face-flattering height. This is an easy and effortless look that you can rock any day of the week and for any occasion.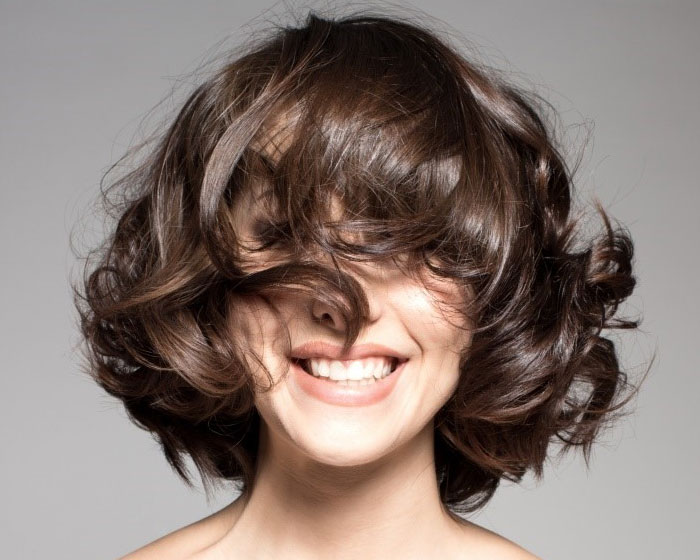 17: Graduated Bob Cut
Try out a structured Graduated Bob which has a polished finish. Trade out the fuzzy, bedhead curls for a sleek style suitable on short hairstyles. The blunt, thick lines will help maintain a fuller look, and your head will feel a lot lighter and cleaner.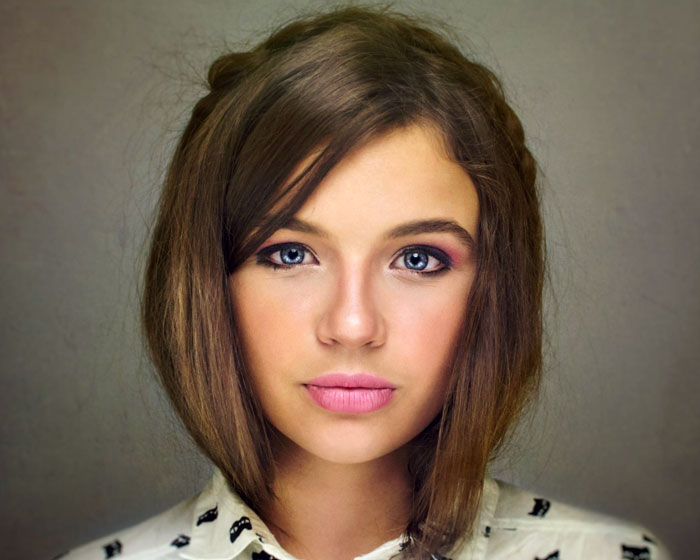 18: Curly Bob
A curly bob involves a lot of layering. They can get too wide if you do not lighten it up, and can become harder to maintain. Try and take some weight out of your bob cut and help it flow effortlessly around your head while still maintaining shape. This is a timeless look, which you cannot go wrong with.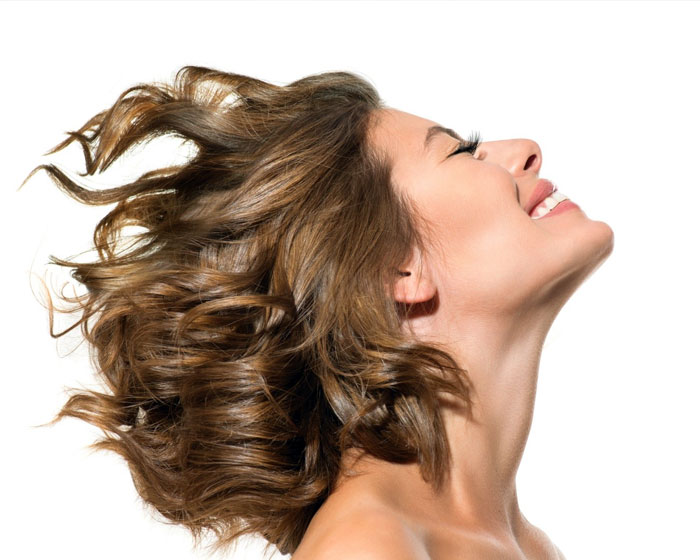 19: Slick Pixie Cut
A longer, slick pixie cut could be your high-mode fashion icon to show off this 2021. A side part, which lets your hair sleek over to one side will suit longer face shapes best, to be a classic look. Keep one side of your hair extremely short, and the other with longer lengths to let it curve across the top of your head and face.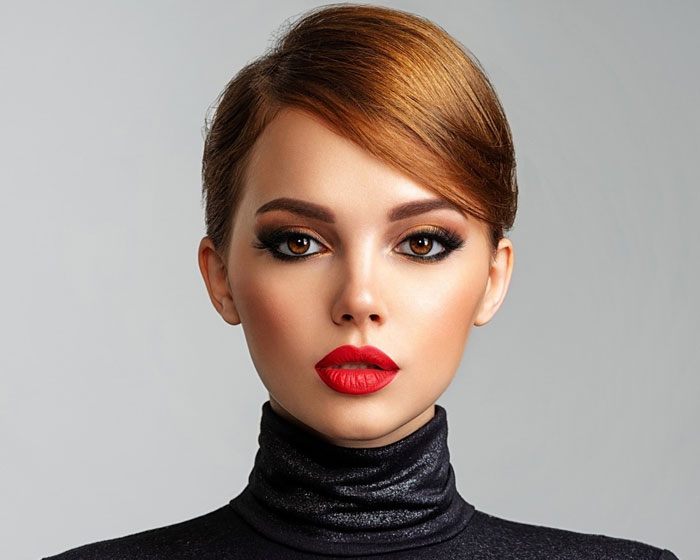 20: Geometric Curls
Or really spice up your hair with a 70s, sophisticated Geometric cut, while keeping your fringe intact. Straighten this out, or curl it up to provide a super retro appearance. All that is missing with this short hairstyle is a pair of large sunglasses, and you would have come off a 70s movie set.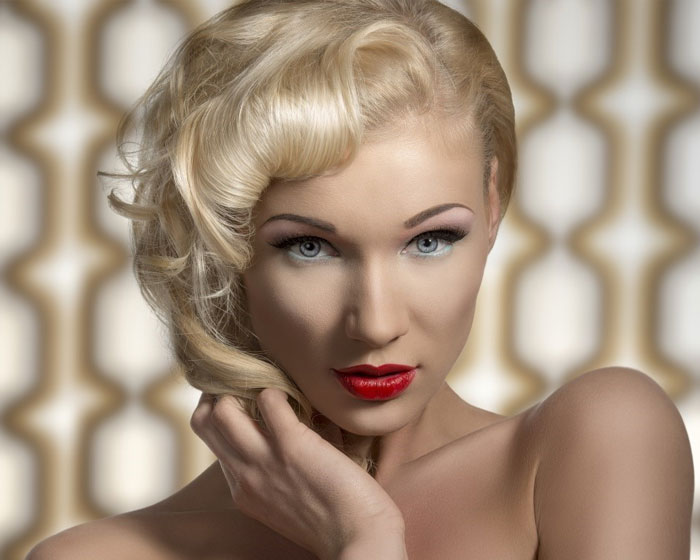 21: Short Feathered Cut
This short feathered hair cut has been cut in short in the back and sides and then left longer on the top area.
Razor cutting and scissor slicing has created some volume in otherwise fine and limp hair, with a splash of blonde in the front that really accentuates texture and boldness.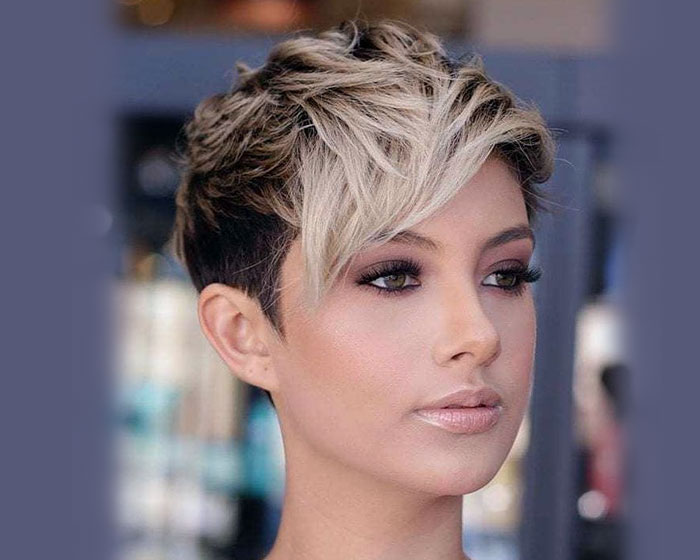 22: Wispy Wedge Pixie Cut
This is how to bring a wedge cut to life, by adding volume and texture through razor cutting.
Longer bangs have been left to add more character to this hairdo, while some honey tone highlights give a little extra drama.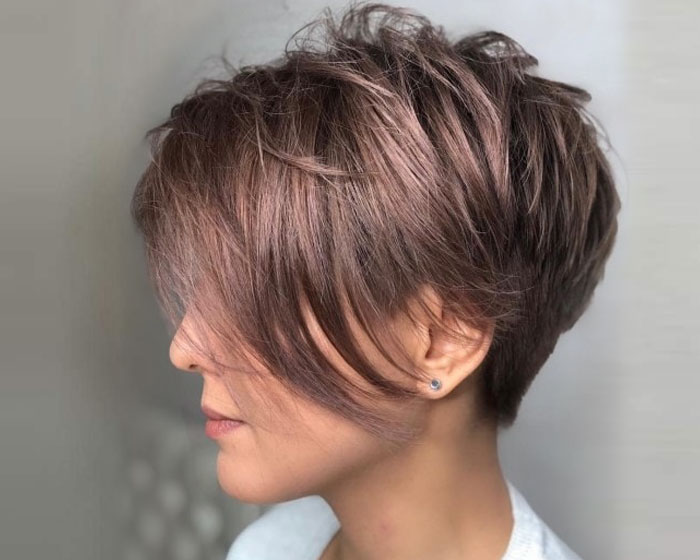 22: Classic Pixie Cut
This classic pixie cut, side part, styled smooth across and off the face.
A side part really suits longer face shapes best as it minimizes vertical length. A great advantages to pixie cuts are how interchangeable they can look, and all by simply mixing up your styling technique.
As you can see, short hairstyles can look amazing, and make you feel incredible.
The best way forward is to book in and speak to your hair stylist who will give you the best personalised advice possible.