The pixie cut is a short crop that is one of the most stylish and stunning short haircuts around for women. Many female celebrities have been rocking the pixie cut. The style oozes personality, strength, and femininity, with an ounce of sexy. The style can be more versatile than you think by keeping it elegant, or wild and punkier depending on the way you would style it. The Pixie cut has been around since the 20s during the time of the Gatsby, until modern day. You may recall in the 50s when Audrey Hepburn won the hearts of many with her short hairstyle in Roman Holiday. Her pixie cut took elegance to a new genre, with her soft waves and suited her sophisticated and polished character. Read on below to see how you can turn your pixie cut into a feminine, versatile look, and hopefully we will convince you why you should get one.
This pixie cut with short across bangs gets it's feathered textured through razor cutting on the ends.
The sides and back areas are cut in rather short, while the top left a little longer has a splash or two of tips to accentuate even more uneven texture. A short pixie cut is perfect for all hair textures, but even more so thick coarse ones.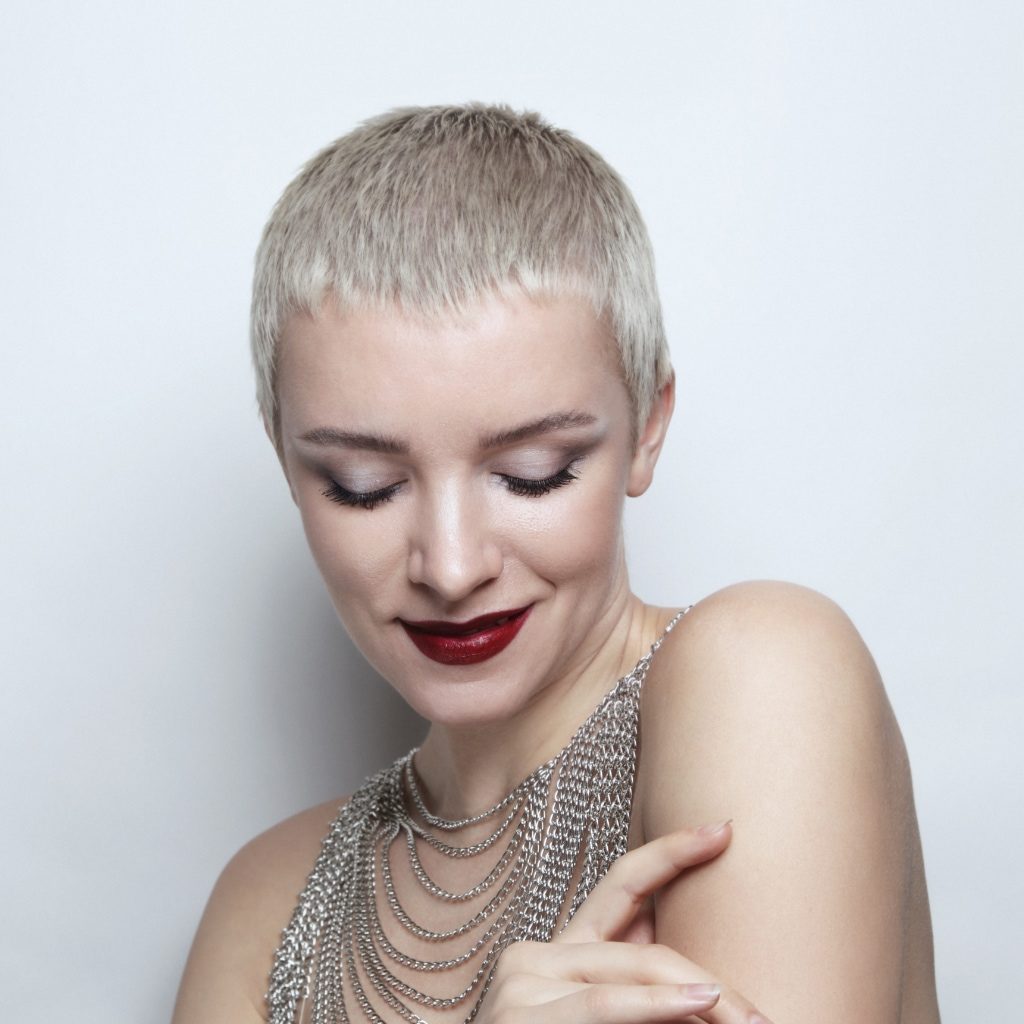 Now if you are daring why not try a super short pixie that could be considered a short crop if it wasn't for the longer wispy top layers.
Pixie cuts look great on really dark or really blonde hair colors when hair is cut this short. The question is are you game enough to give this a go?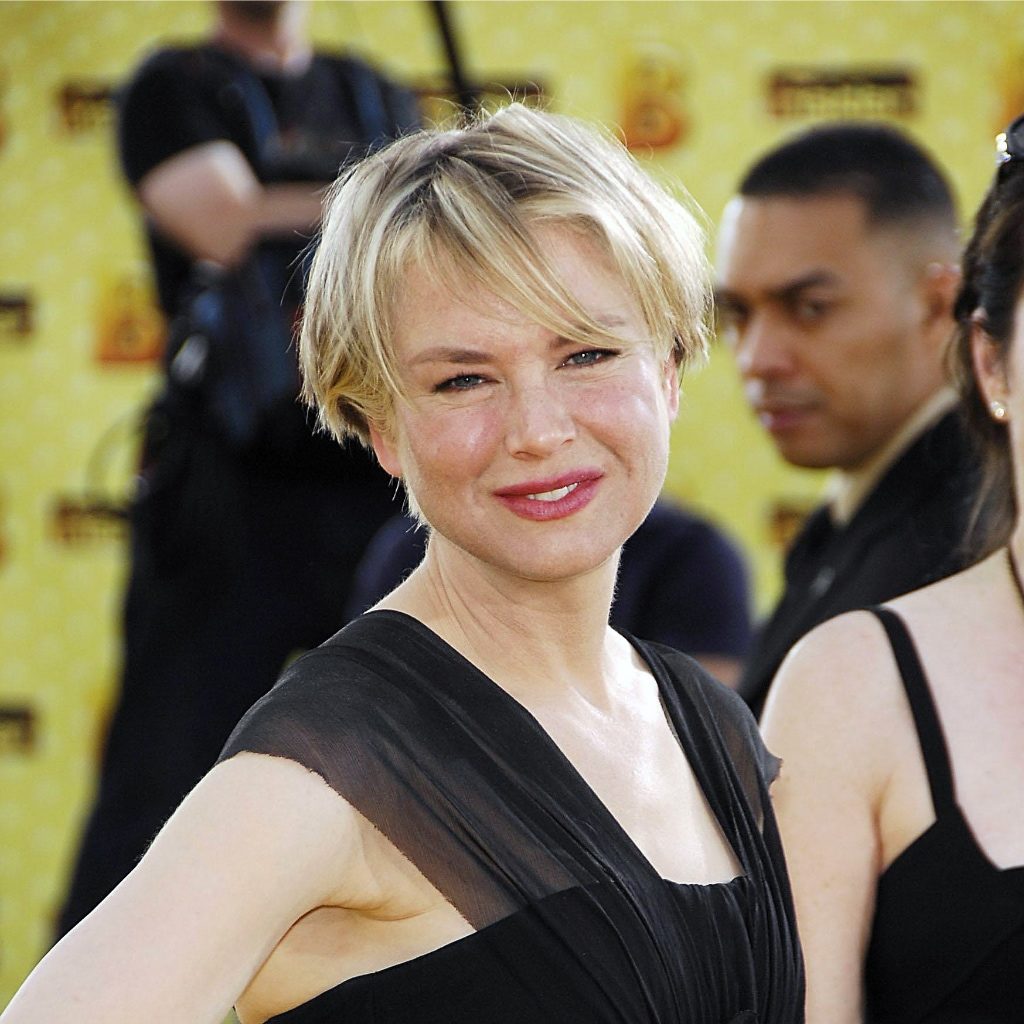 A pixie bowl cut is a dramatic haircut which uses undercutting on the nape and sides. You almost get this look when you grow out a short pixie cut, however the trick here is to leave the top hair longer and chopped into slight layers, creating an edgy look that gives the hair some lift. It will also provide texture to your hair that can be accentuated with some blonde highlights.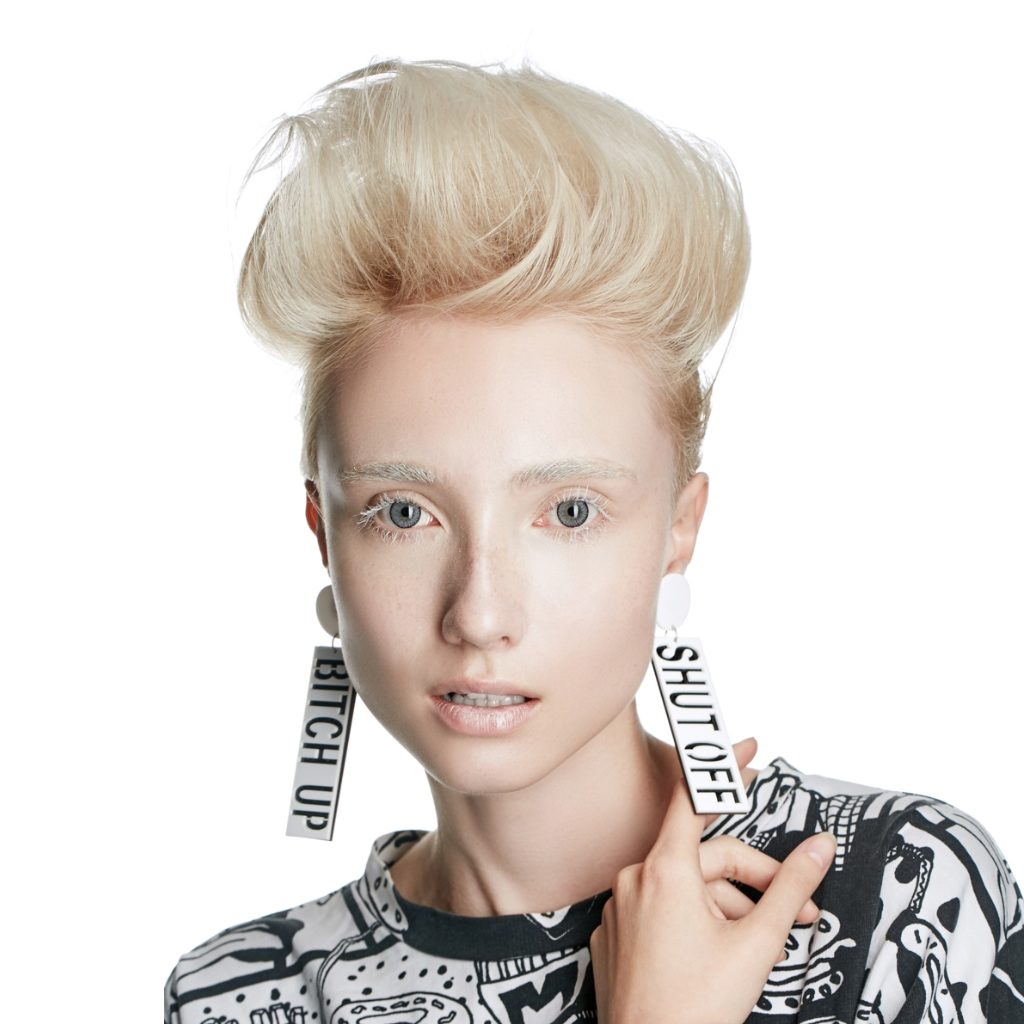 Too scared to go full pixie cut on your hair? Why not play it safe with a long pixie haircut style. This is an excellent option if you are wanting to transition to a shorter and cropped look, but do not want to get the razor out on your hair completely. The long pixie cut is extremely feminine, and gives women a lot to work with when it comes to styling.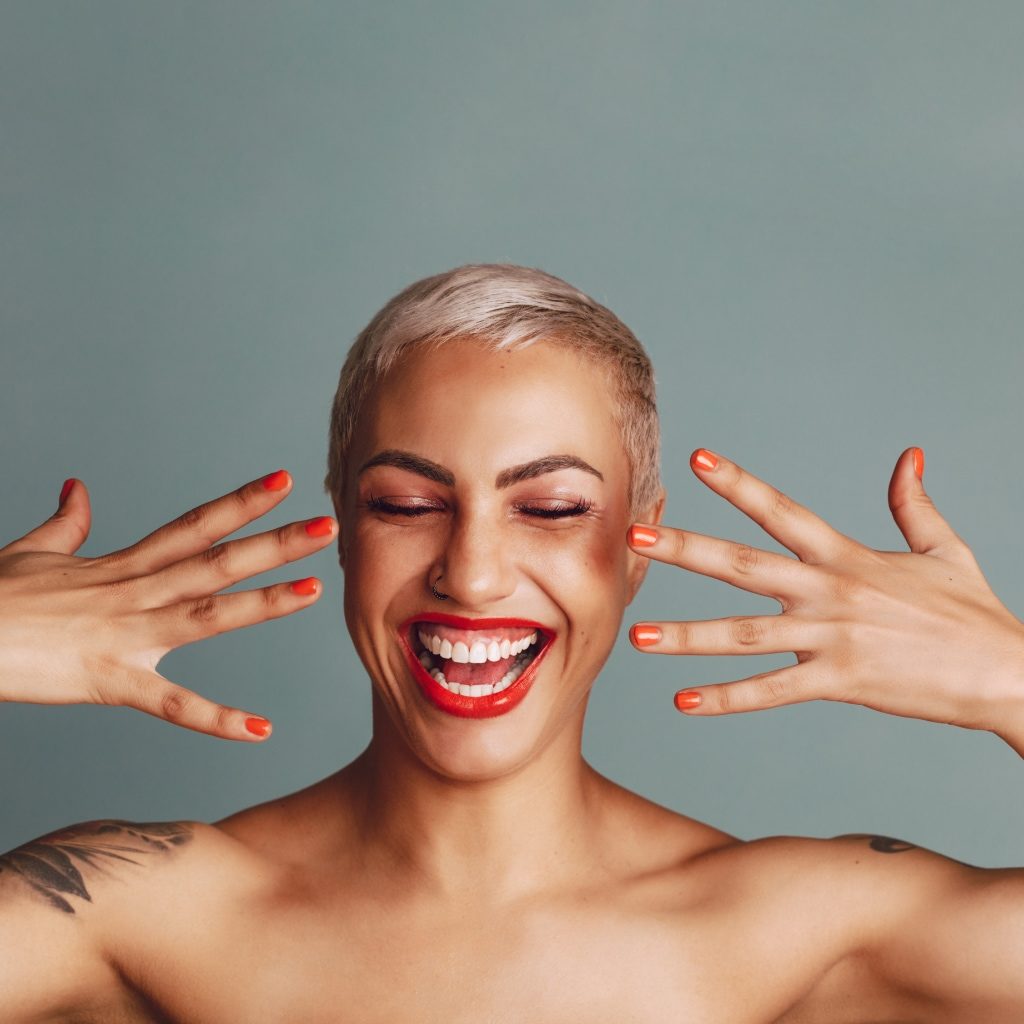 Another short pixie cut that is a timeless look. A very short pixie haircut is flattering to all face shapes, and requires little to no maintenance. You can dress it up with some styling products to provide texture, or keep it sleek for an elegant look.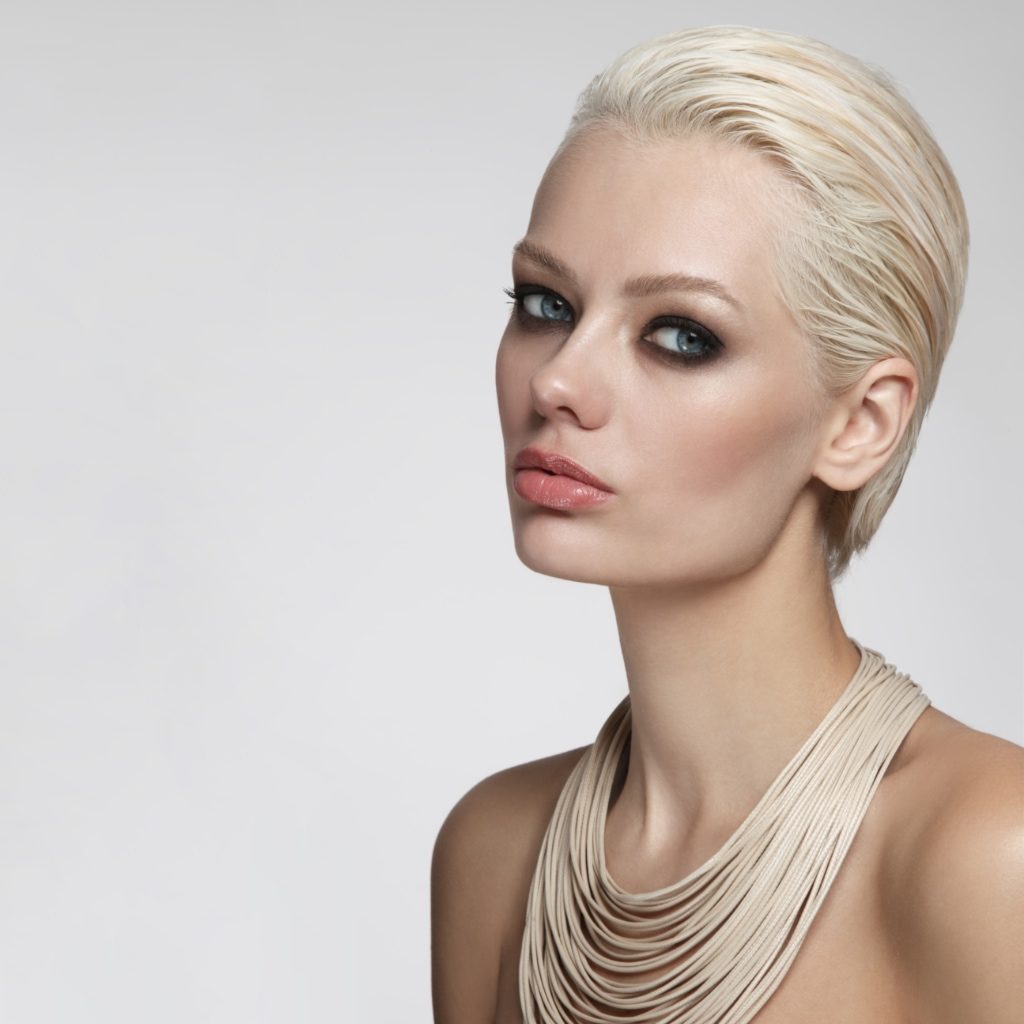 The slick back pixie cut look is a sleek finish. Use product to push your cut back. This will accentuate your forehead, and facial features, while providing a polished look.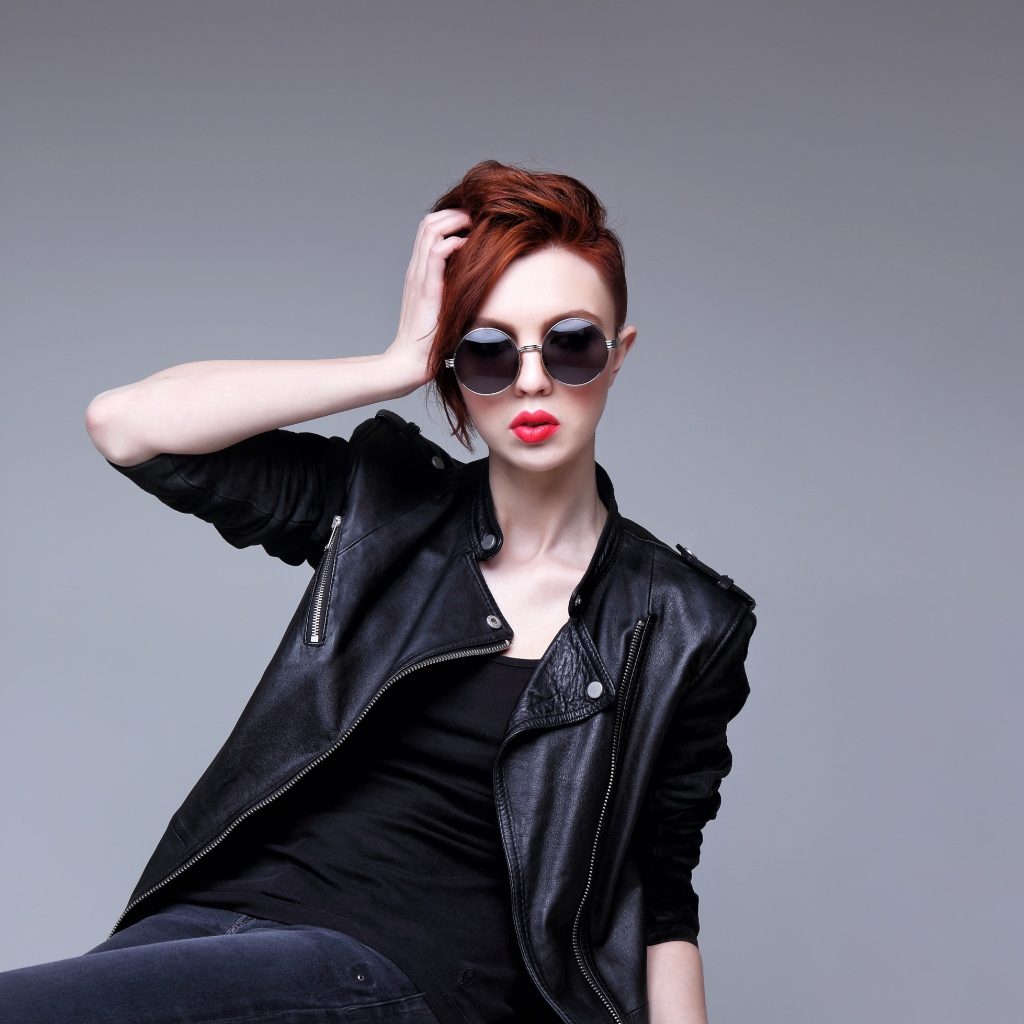 One of the most cool and edgy pixie cuts for women is the asymmetrical pixie cut. By keeping one side longer than the other, your face will appear slimmer and longer, and will highlight your jawline. Straighten the longer side, or give it a curl for a radiant look.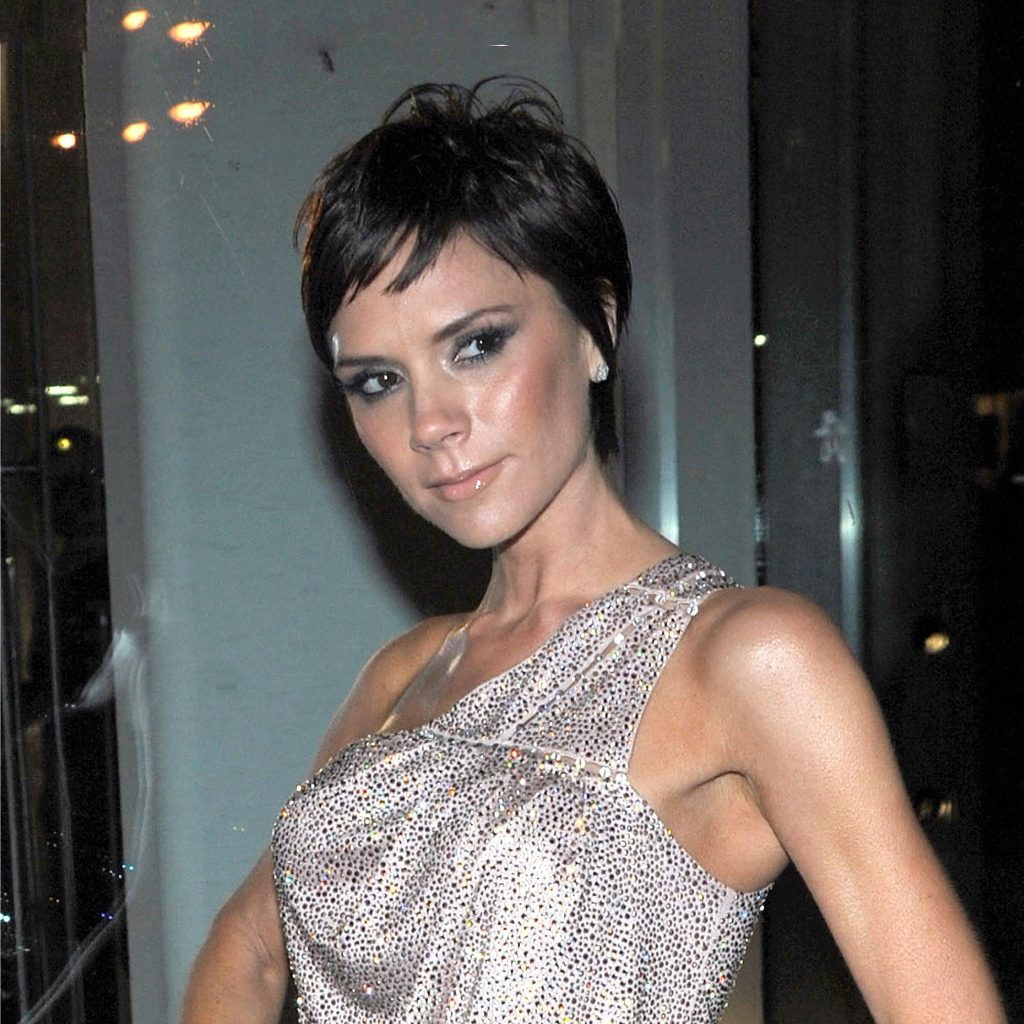 Victoria Beckham is famous for her pixie haircuts. With her chic look, she oozes self confidence. She is considered as one of the most stylish women on the planet. Try a short, cropped fringed pixie cut like her, and keep your hair dark. This look will have you looking a modish female with a glam short cut.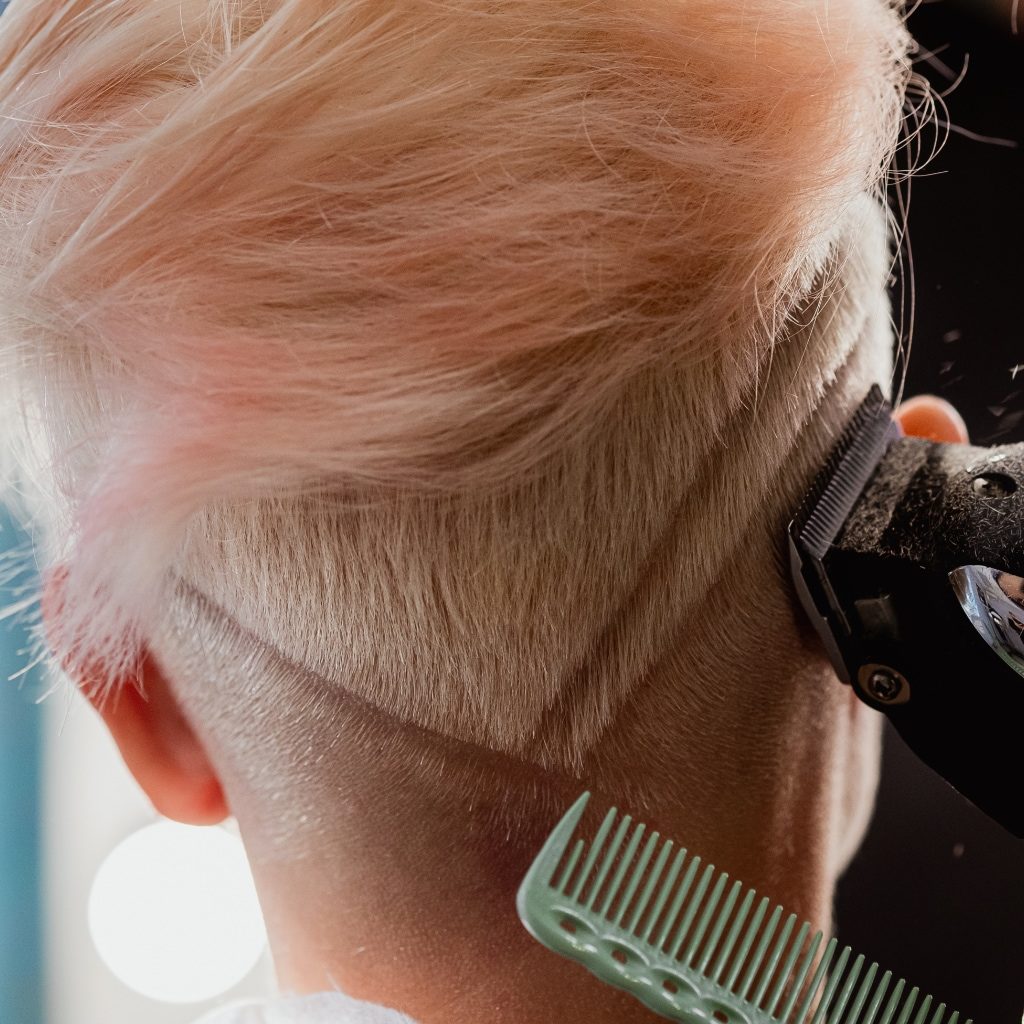 A pixie cut that is becoming more popular and regular amongst females, but how do you stand out from the norm? Try keeping your pixie cut with business at the front, and party at the back but creating a buzz cut at the back of your head, with a geometric pattern. By keeping it looking chic at the front, you can experiment with the back by adding buzz lines, shapes, or a funky hairline. Whilst still looking glam, you are able to rock an edgy look from behind.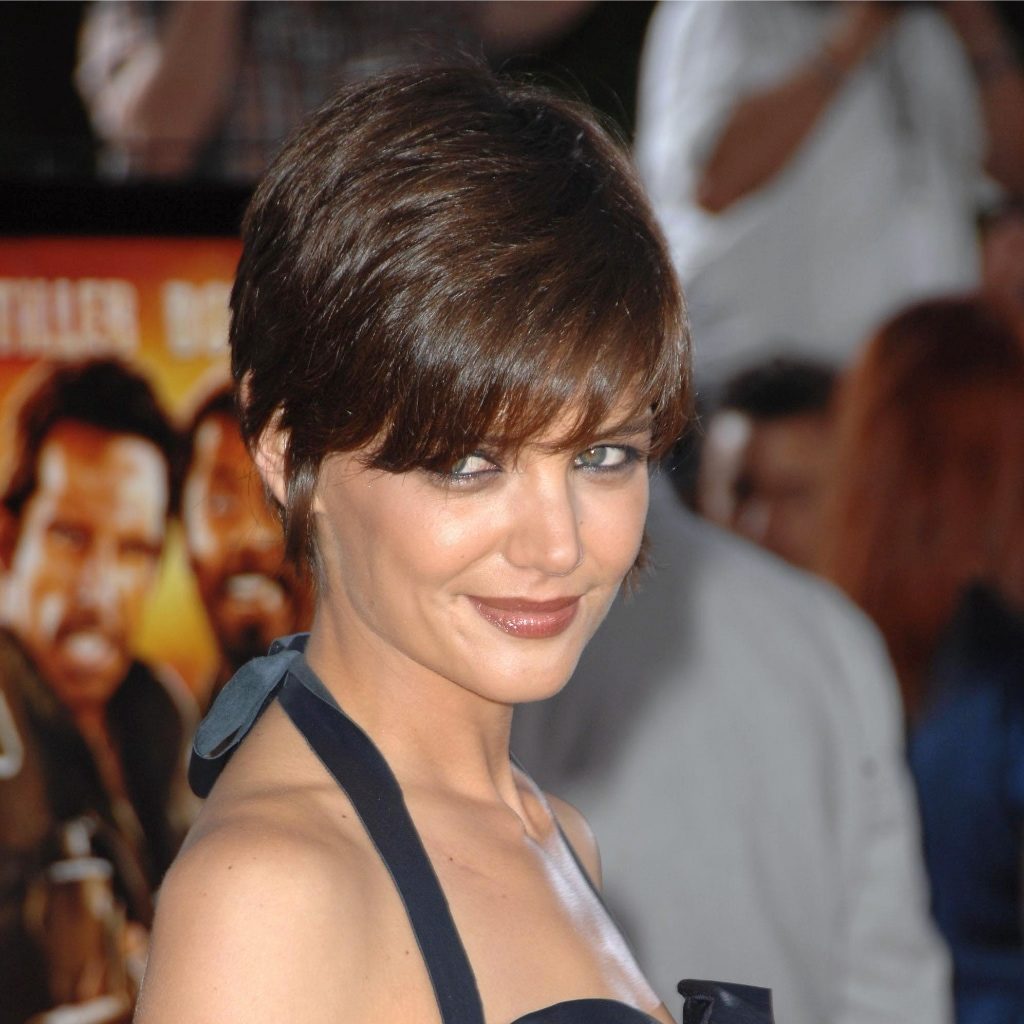 Katie Holmes wore a pixie cut for a while with long bangs and wispy feathered sides tucked in behind her ears.
Who said that short hair is not sexy?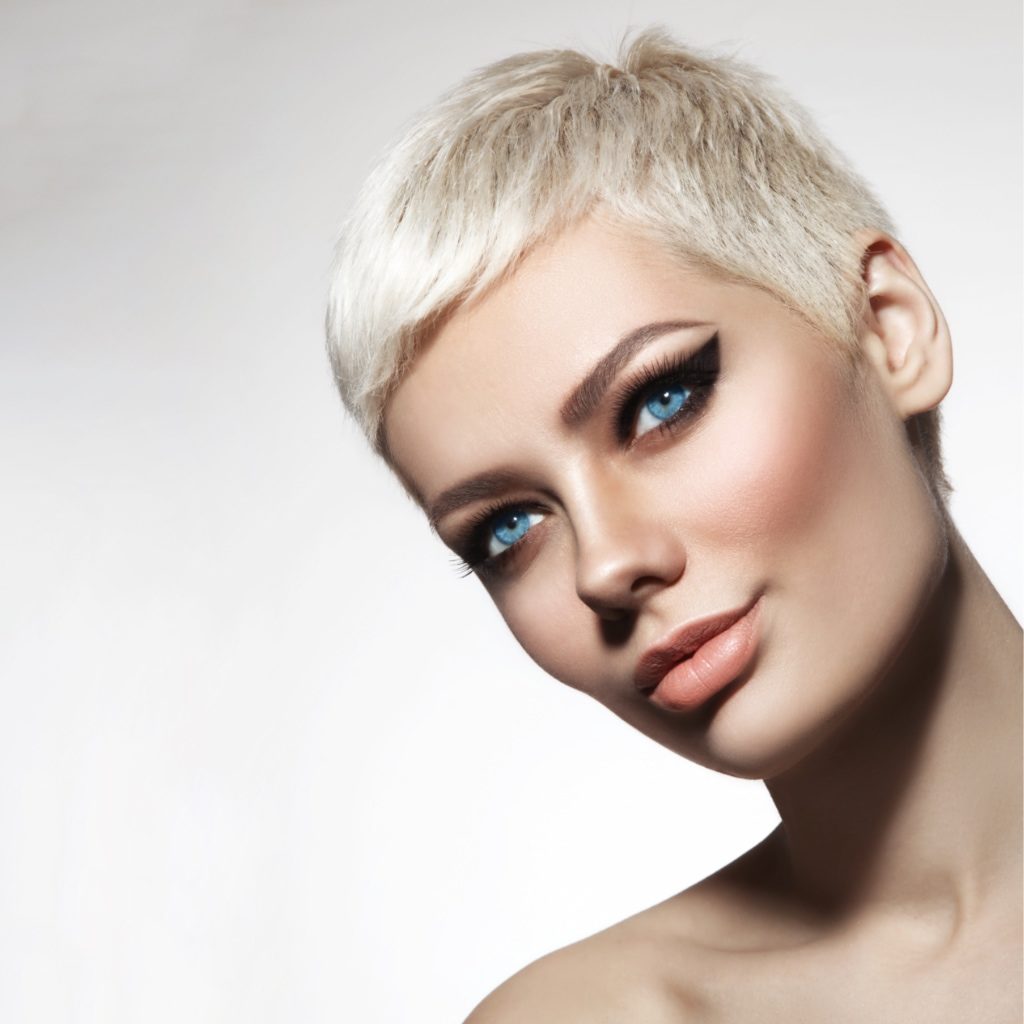 Alter your pixies with a bleached blonde look, or a platinum blonde color. This color will give the impression of dandelion soft hair. This look is a favourite of many celebrities, and the blond color allows flexibility with your make up.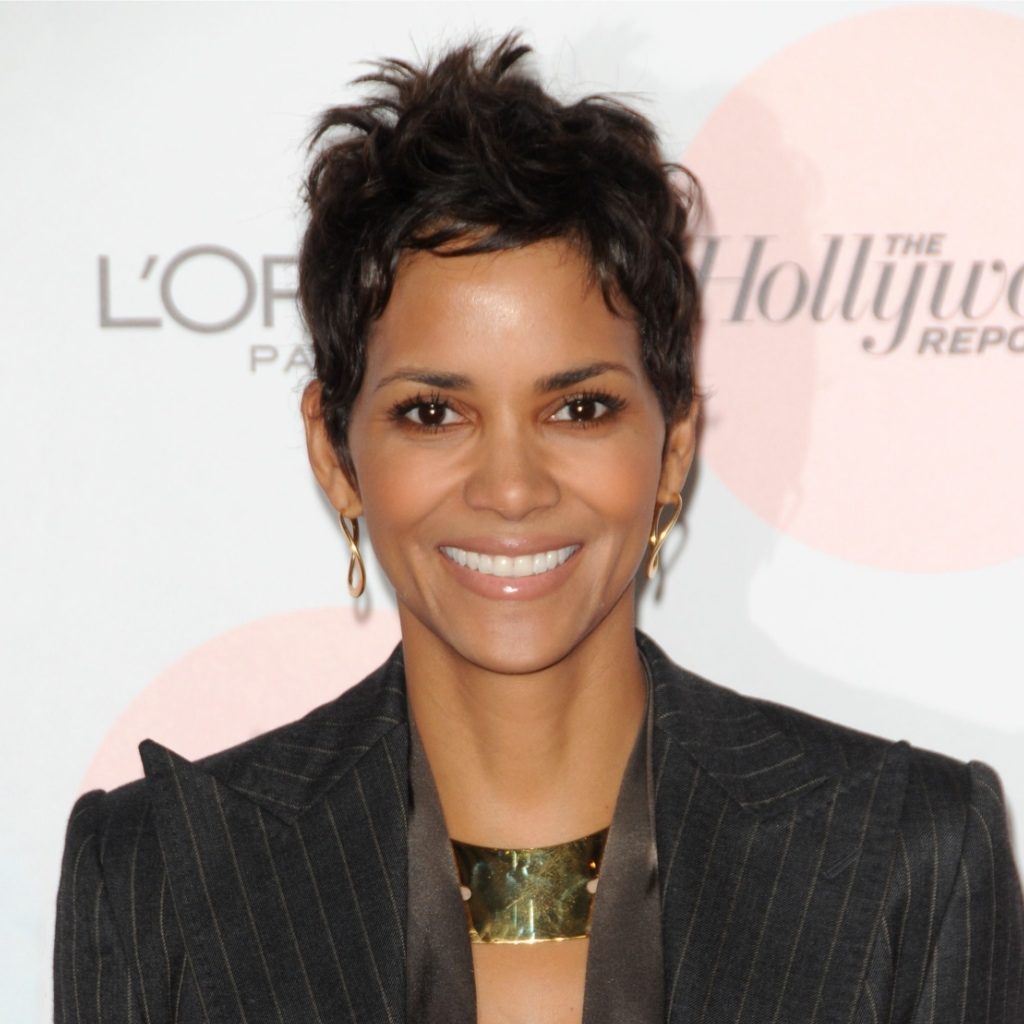 Halle Berry is known for her perfect bone structure and of course, her spiked short do.
Why not try a sexy, sweep your hair to the side and use add texture to your hair with some spikes at the back. Darken your hair as well like Halle to get her overall look.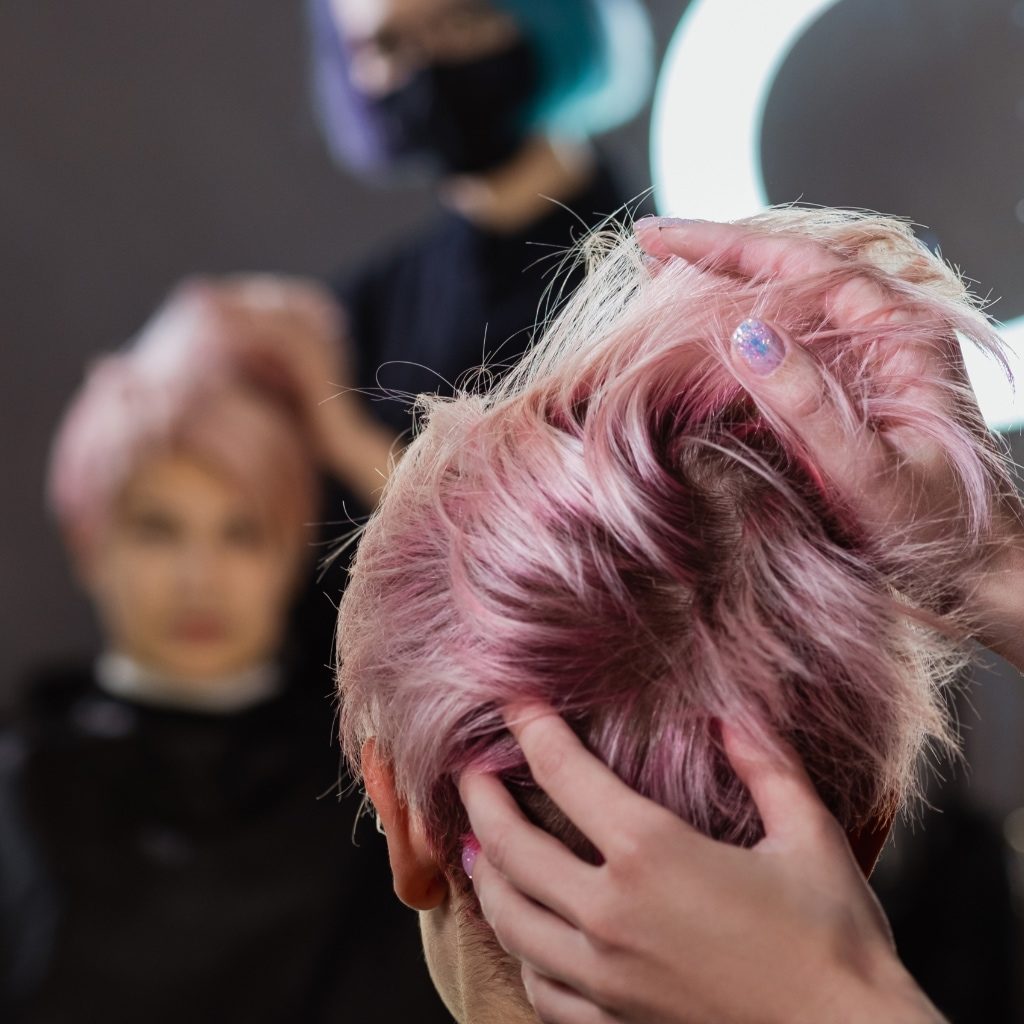 Pink is an in-trend color at the moment that looks great with a short, semi-shaved hairstyle. Try adding some color to your pixies with different shades of pink – whether you want to leave it bright or more subtle with a pastel pink. Either way ladies, your pixie cut will look fabulous!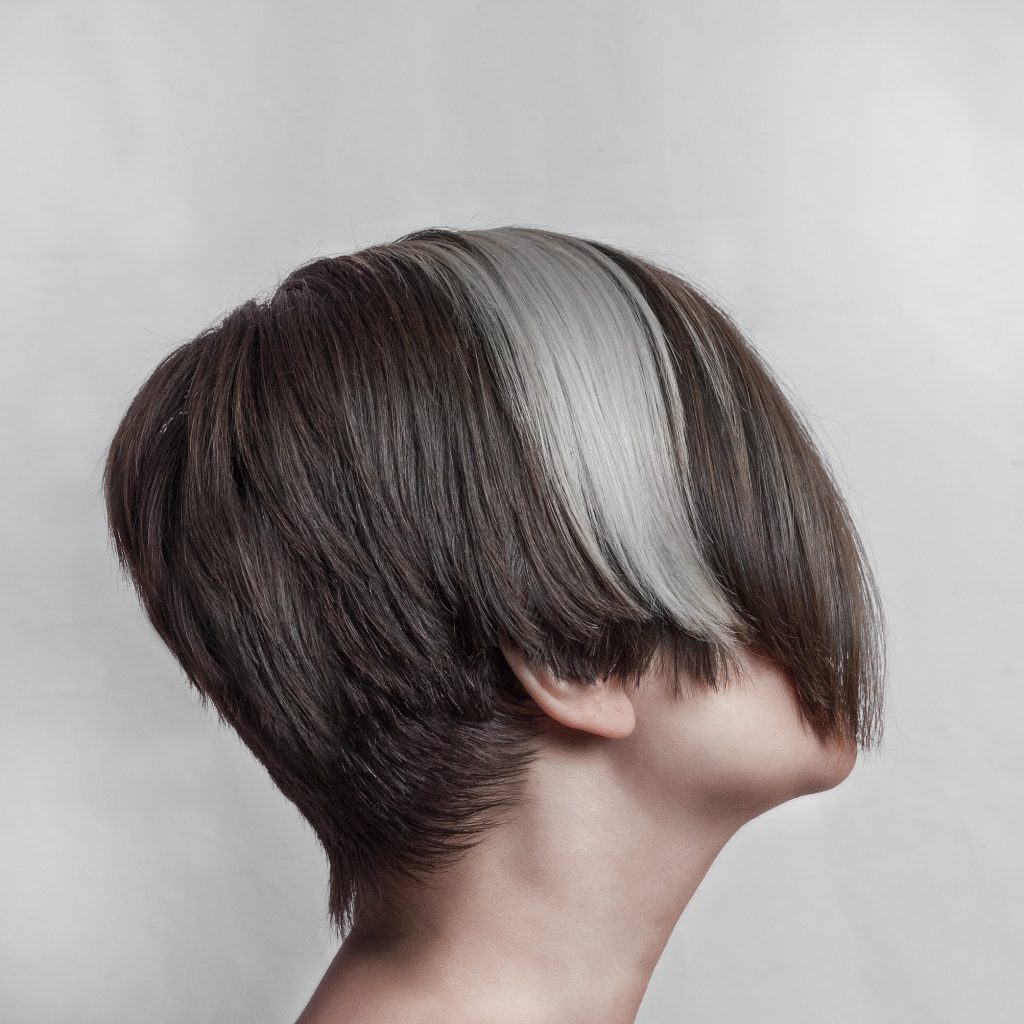 Give your pixie cut an edge with a one-streak color. Choose a specific color, whether it be a lighter or darker shade of the rest of your hair, or a completely contrasting hue, and flick it through your crop, pixie cut. This look will have you styling your pixie cut in more ways you could imagine, with a multi-toned look.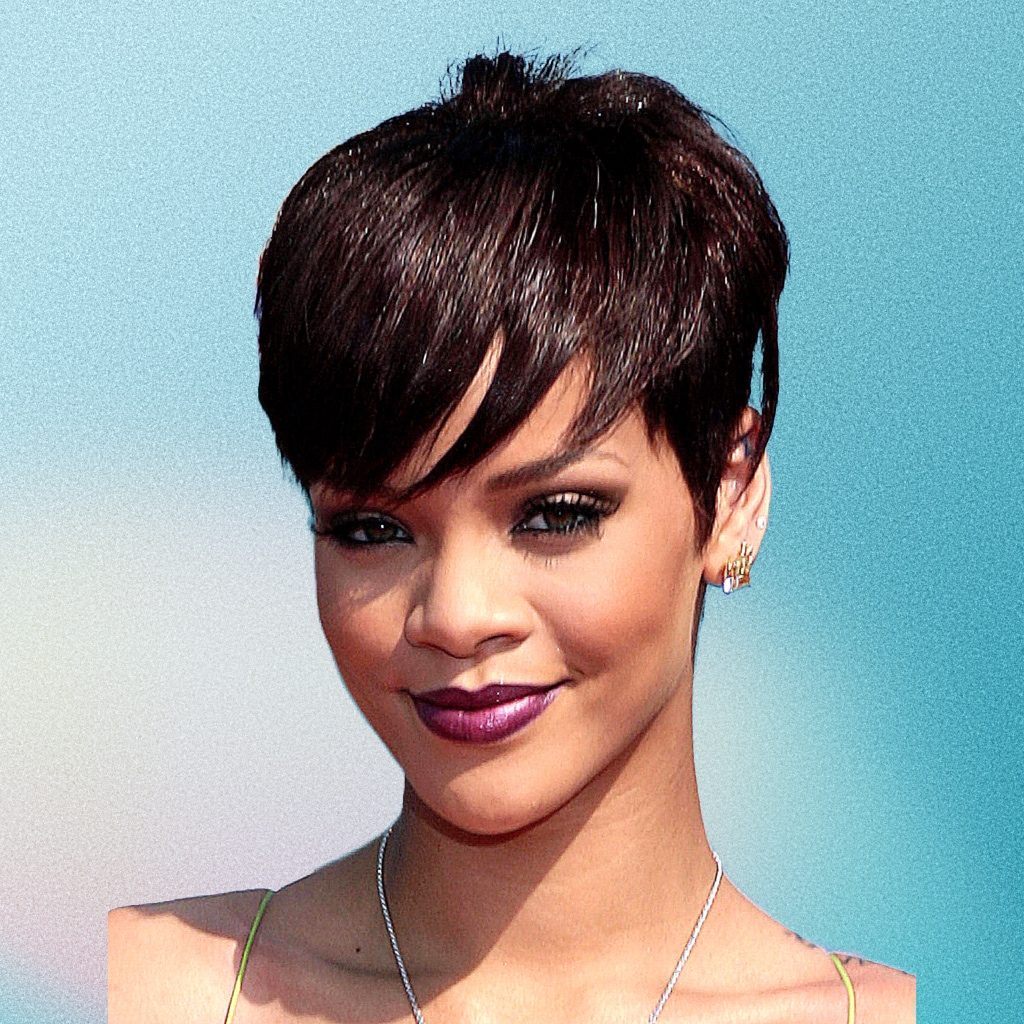 The Rihanna pixie cut is back, and one of our favourites! By adding some length to your pixie cut, create a nice side swept bang with angled razor cut sides. I will tell you both men and women will be turning heads for this look.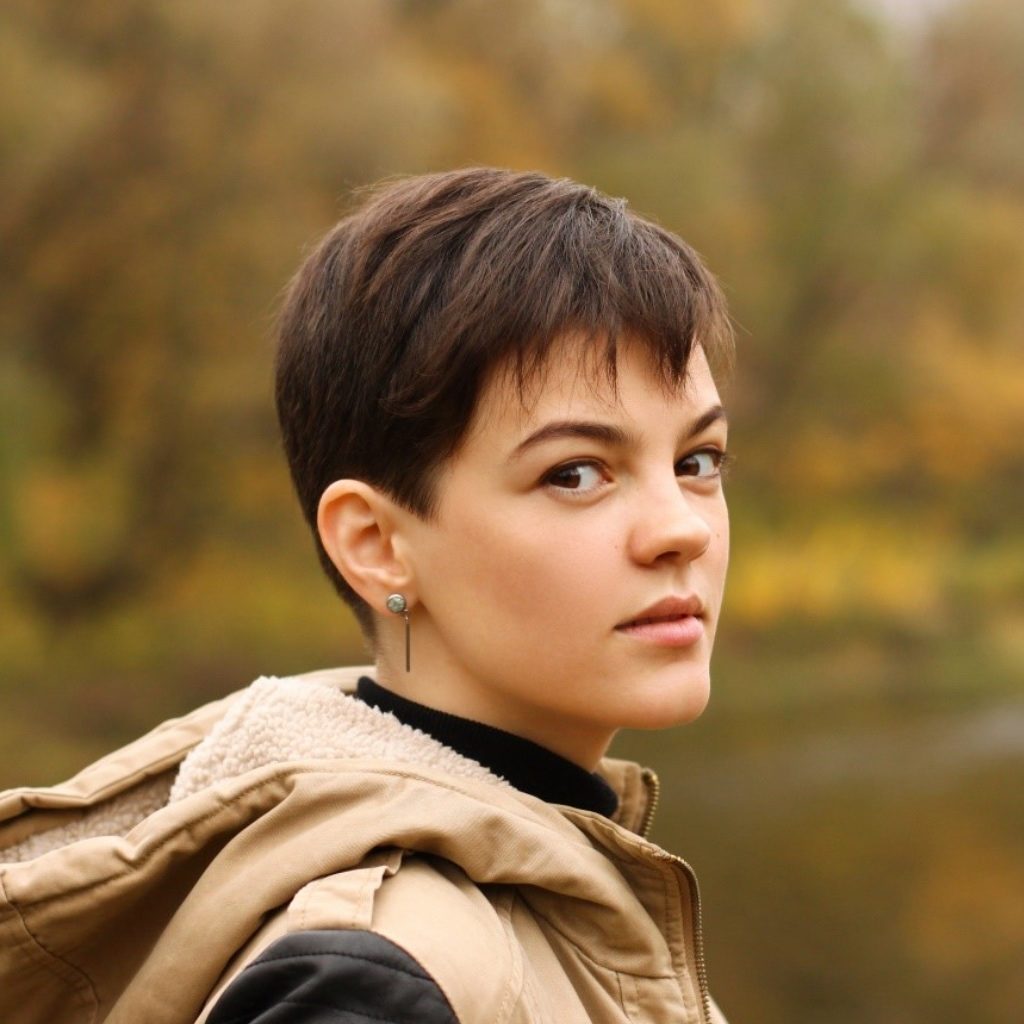 A dark pixie cut is extremely versatile. This color suits almost all skin shades, and face structures. Keep your cut all one length, or stagger the lengths like in the image above to create texture. This brown color will be easy to maintain and create a sophisticated, warm look.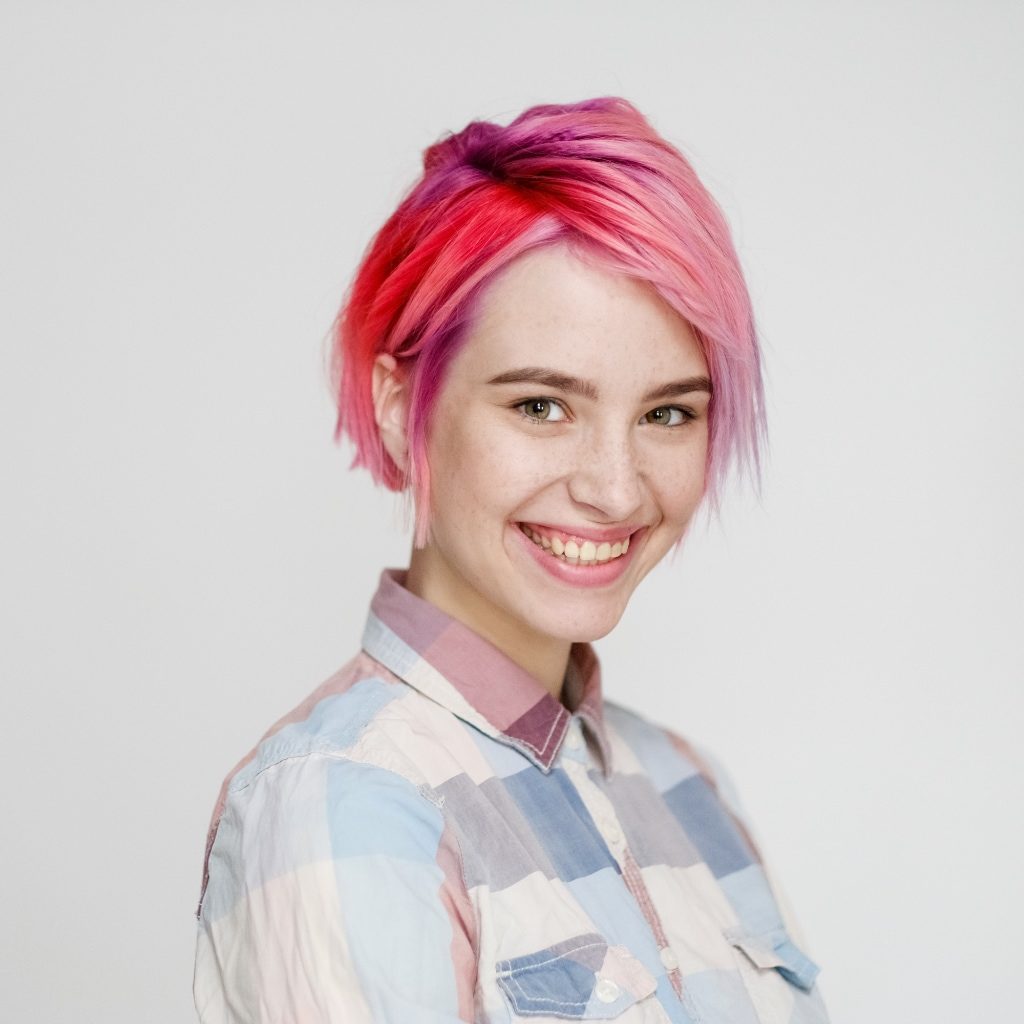 A textured pixie cut with a lot of dimension and direction is a beautiful, causal look. Achieved through choppy layers, it will make fine girl's hairs look thicker and provide more volume. For that reason, a textured pixie cut is perfect for women with fine hair. Easy to do in the morning with some product, you can style this look in under five minutes.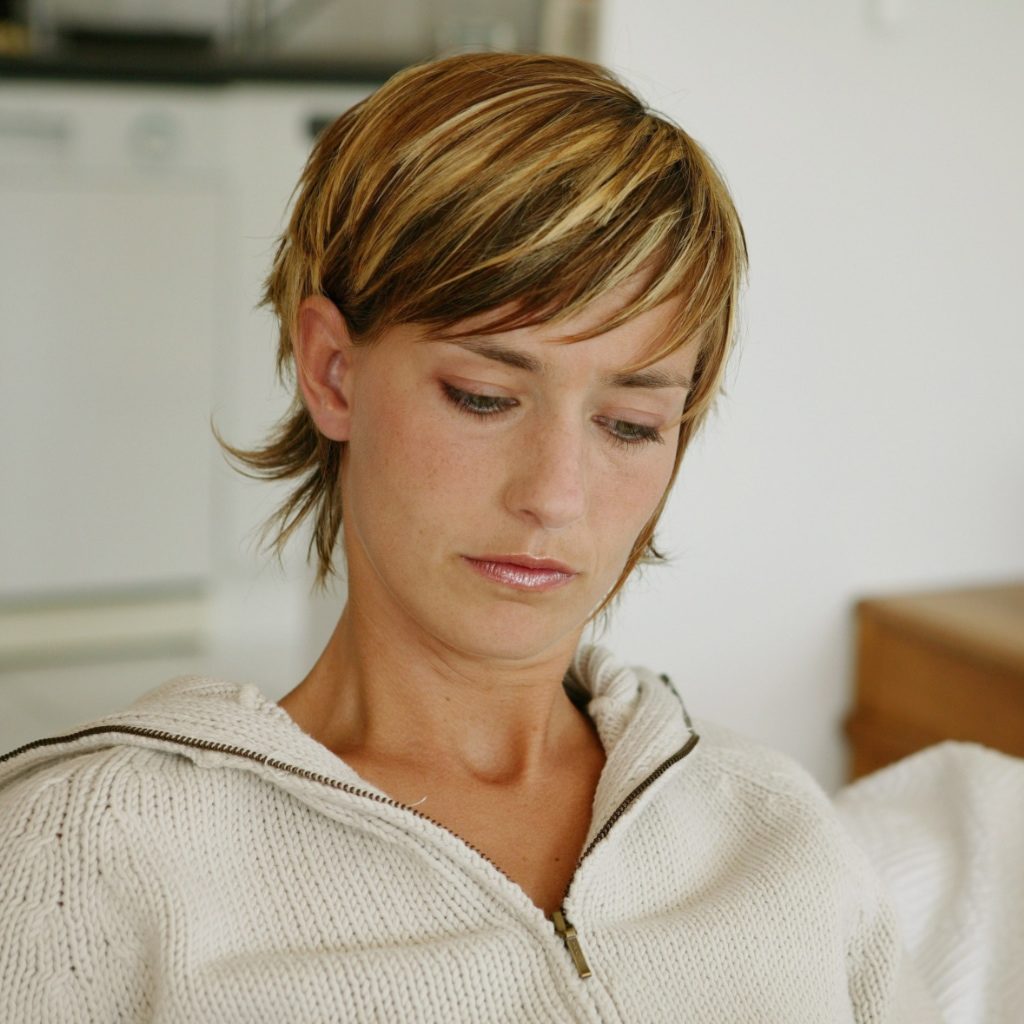 Rather than keeping your new, pixie cut one color, you can add highlights to make it look more radiant. Add dimension to your pixie haircut that includes keeping the back a little longer. If you have thicker hair, then the highlights are a good idea to aid break up the 'mass' of color. If you are a brunette, your options are endless with a lighter brown, darker brown, or blonde. You could even try a shade of red.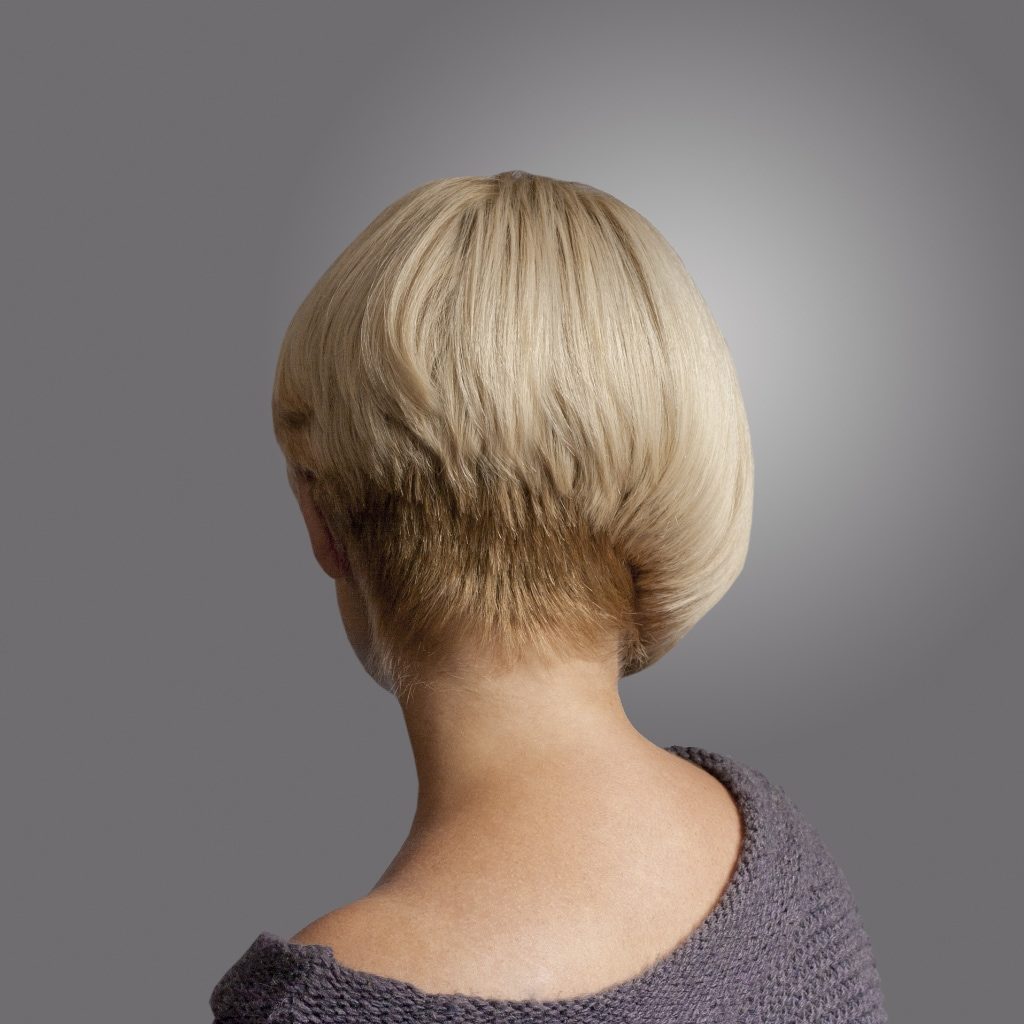 Create a 60s look with a pixie French Mans Cap. This look is most suited on those with round faces and finer hair. It will provide your hair with more thickness, and is a fresh, simple, and elegant haircut. This pixie cut provides for a very youthful look.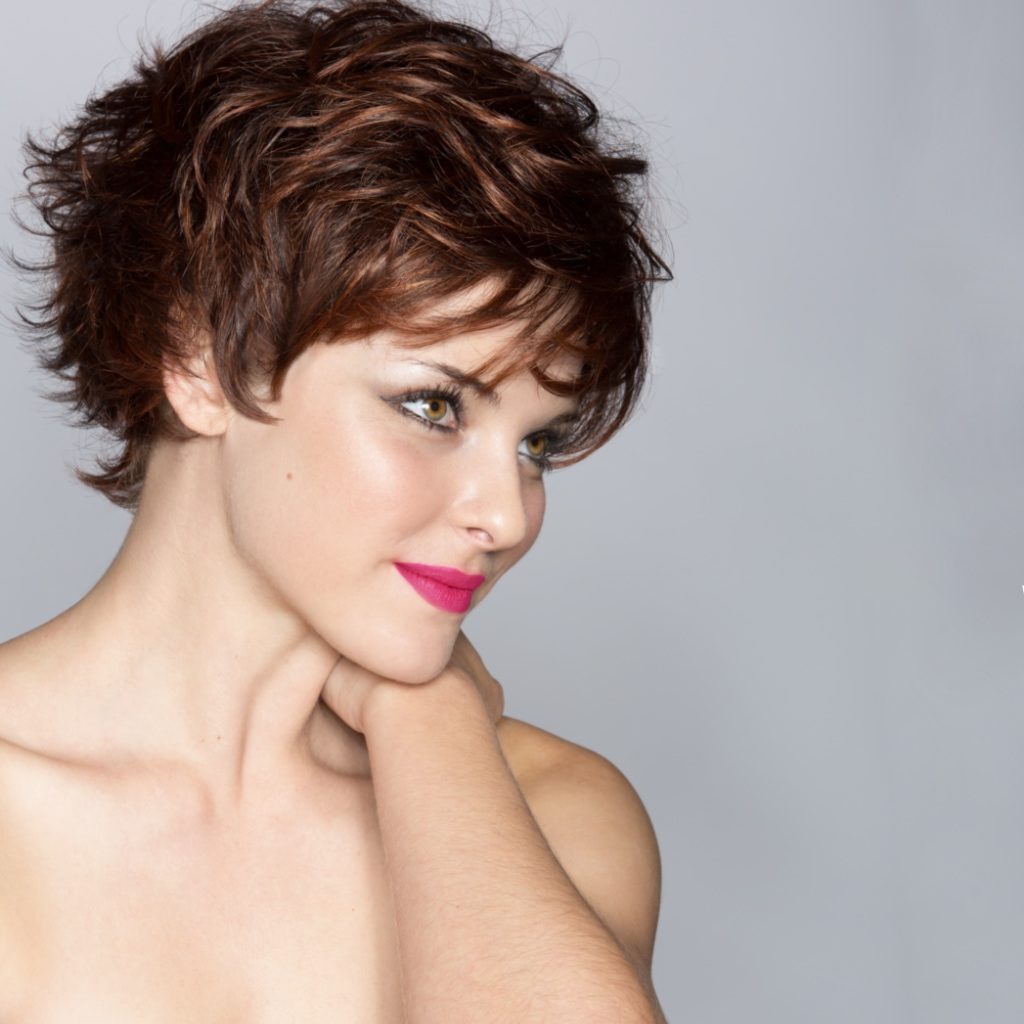 Try a messy pixie look for an effortlessly cool cut. An easily maintained short pixie that will leave your hair looking textured, and fluently glam! The look is easily achievable with some product, and ruffle of your fingers through your hair.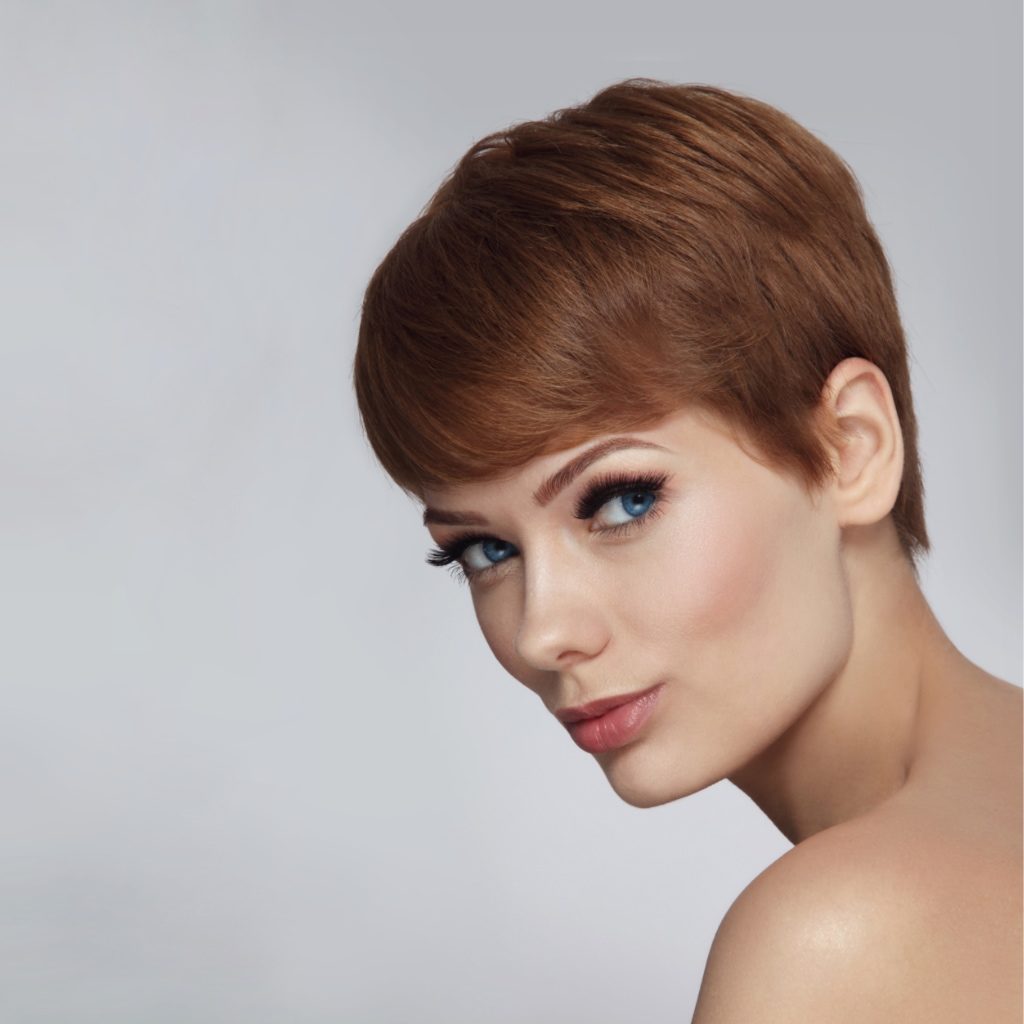 A pixie cut with bangs is an elfin look. Keeping your super-short style maintained, it will leave your face looking sharp and will define your angled features. Sweep your bangs across your face for a square shaped face, but leave your bangs blunt for an oval or round face. This look is posh, and feminine.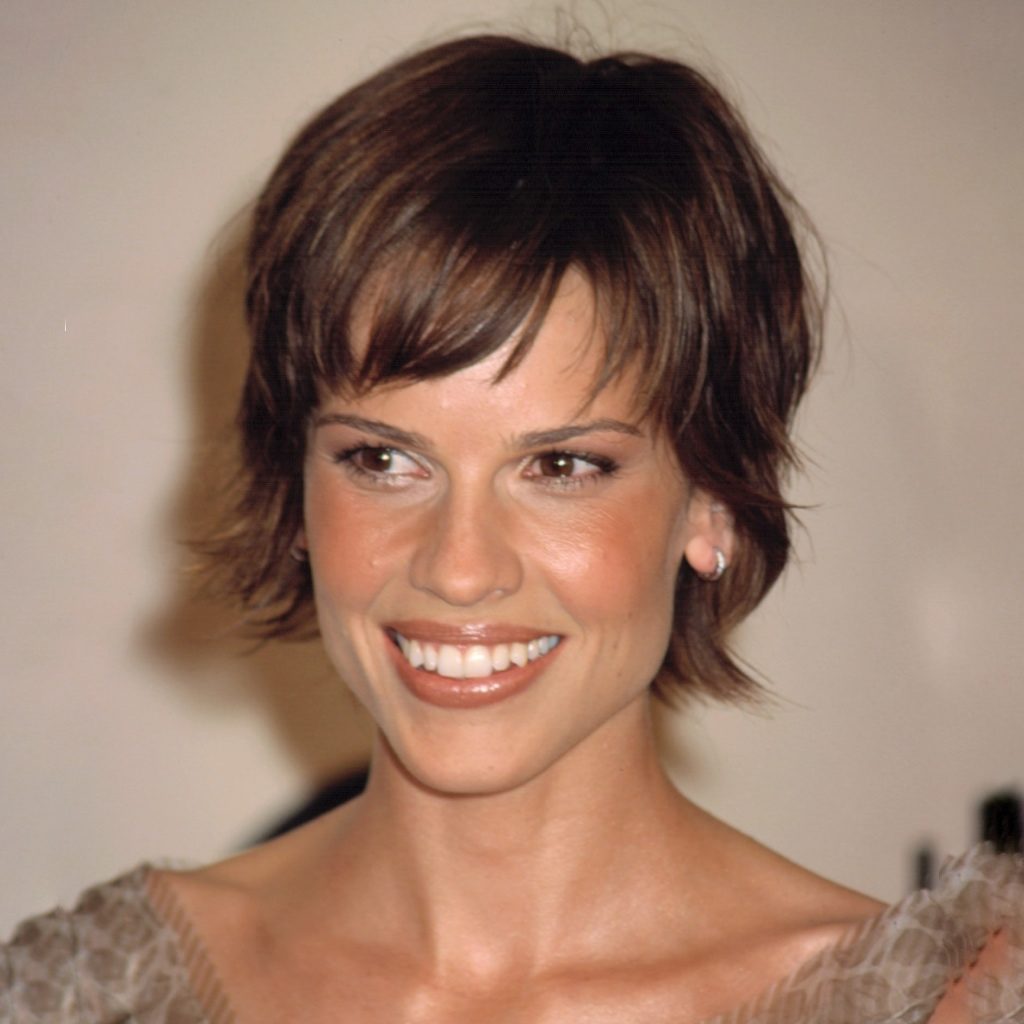 A flicked pixie cut tends to stick out giving the illusion of thicker hair. It is easily styled, and by using the texture of your hair, it will create a beautifully soft, face-framing result.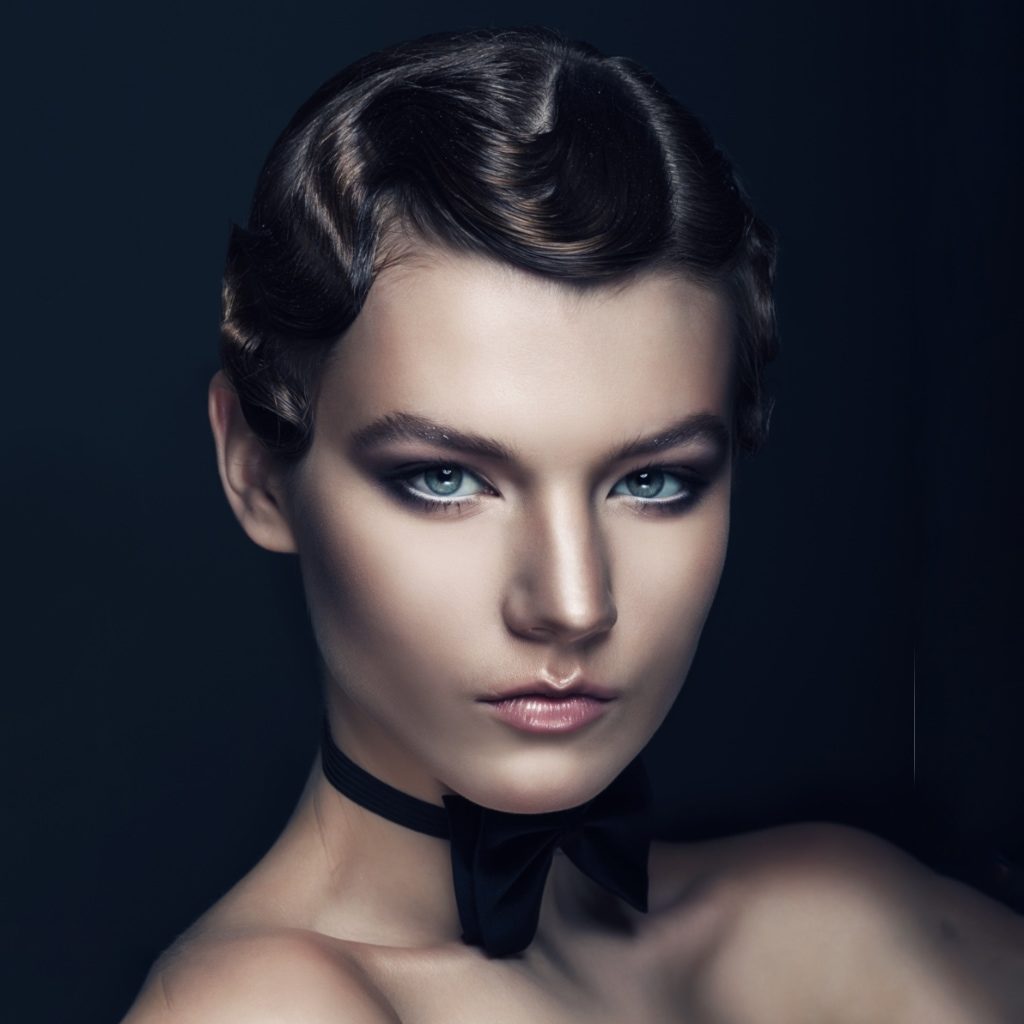 People think that pixie haircuts are only for the straight haired girls. However this is completely incorrect. This cute wavy pixie cut can be groomed to give a sleek look, or gentle waves to create a funky style. This look can be extremely elegant, or very contemporary. It will require a bit more upkeep than straight hair, however it is totally worth it!
Forward falling slice cut layers make a perfect Pixie Cut for fine hair types. Creative hair coloring techniques such as frosted ends will make fine hair look coarser, helping to add needed texture.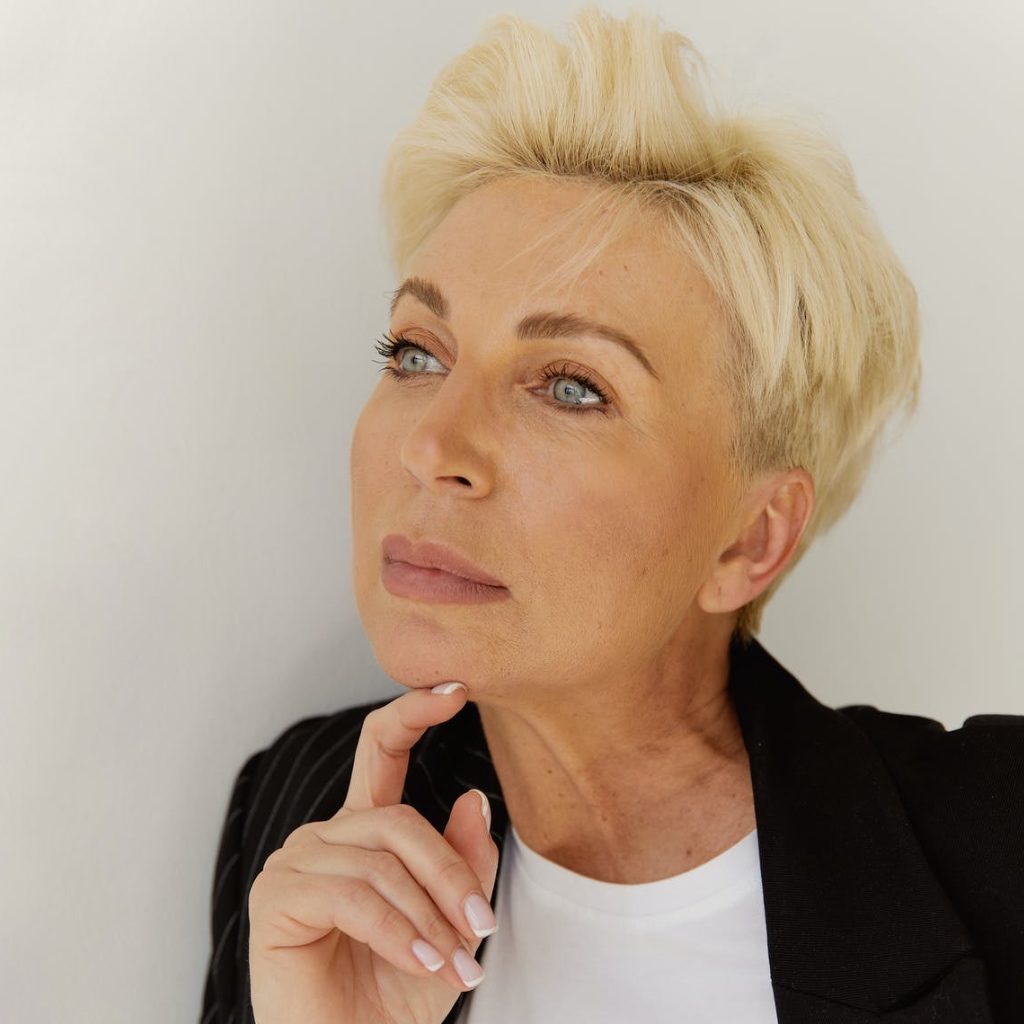 Pixie cuts don't always need to fall onto your face as can be seen in this great example. Razor cutting or chipping just above the mid lengths actually helps to add body on the top, making this chic pixie perfect for round, heart, and wide face shapes.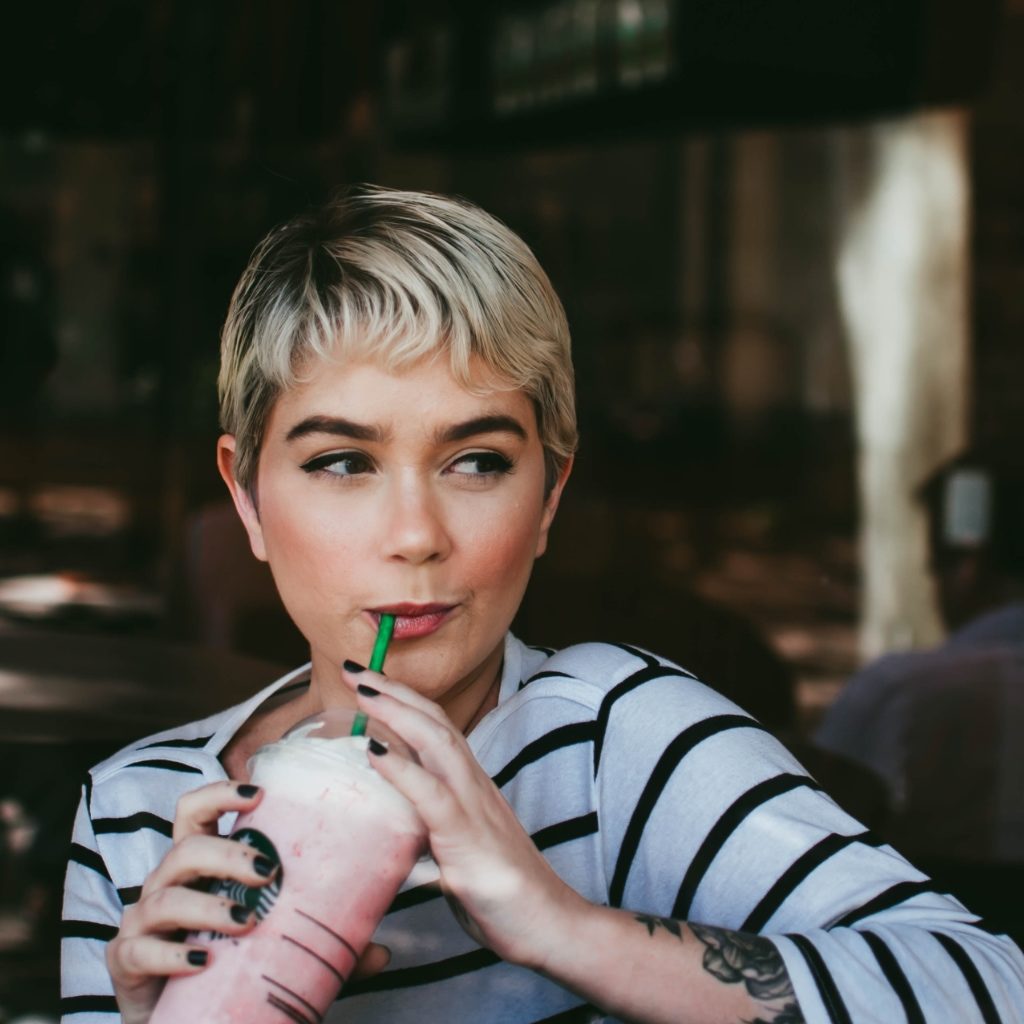 This two tone Pixie cut is perfect for fine wavy hair types. The dark roots actually area part of the look, of adding contrast and making the roots deeper and more solid looking.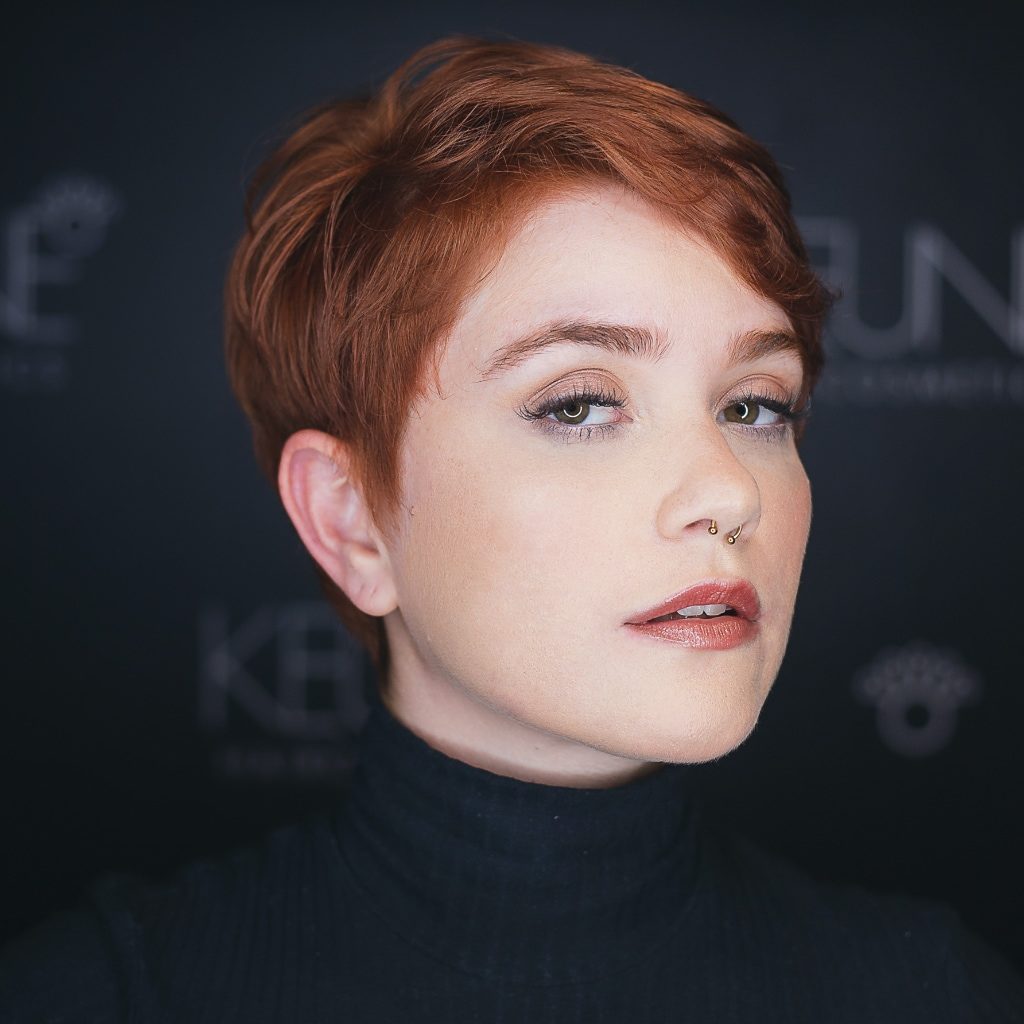 Another cute little Pixie cut where bright and bold copper red hair color has been used to make the hairstyle stand out. For extra lift when styling try adding styling aids to the root area.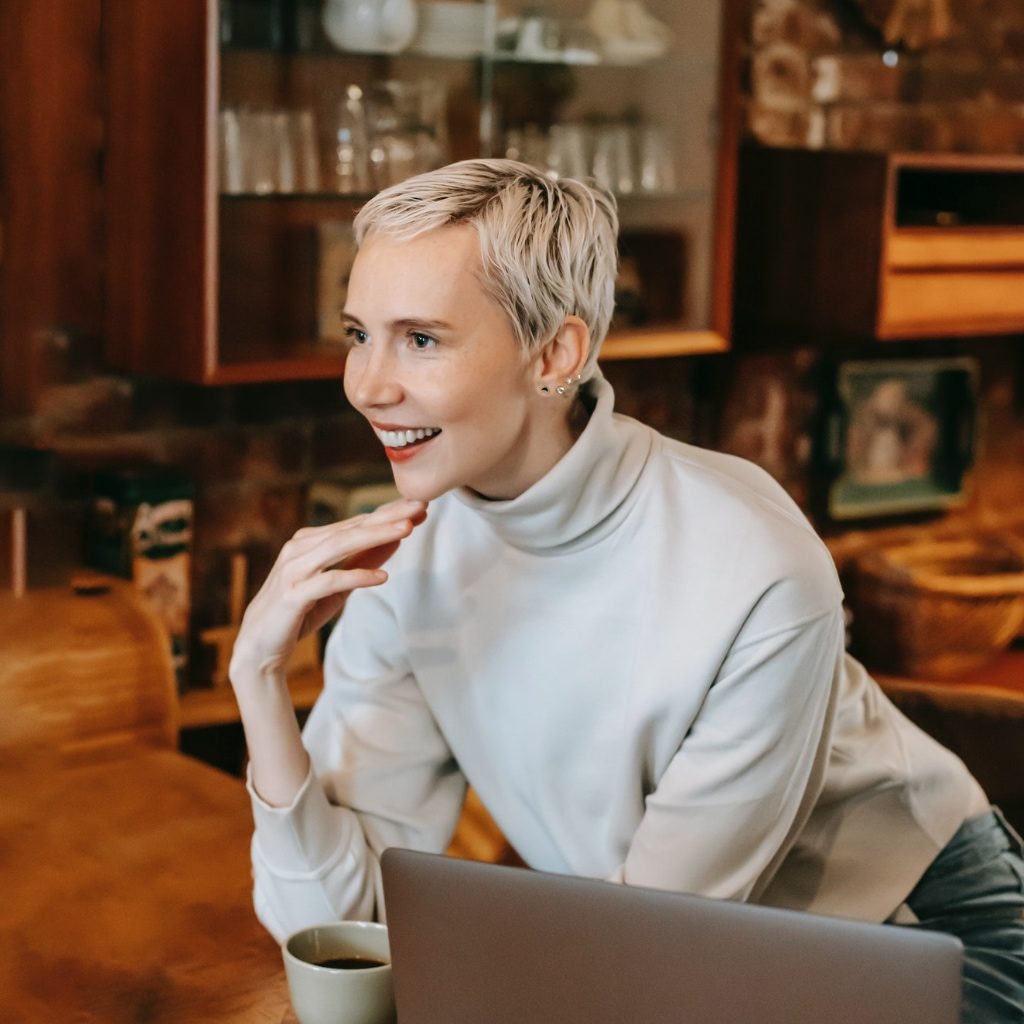 A true classic Pixie hair cut where sections have been razored away for a 3d effect between layers.
The beige blonde hair color with darker roots also makes it somewhat funky and one to try.
There is a Pixie Cut for everyone.
As you can see, there is a variety of Pixie Cuts for all hair types, face shapes, and personality types.
Be game, be brave, and try one.
Still wanting a short hairstyle, but not sold on the pixie cut? Check out '22 Short Hairstyles To Try Now' for more inspiration.