Layering can transform any hairdo, and can add style, fun, and a modern touch. If you are too lazy to get your entire hair revamped, then why not consider just the front of your hair, with a face framing cut. A wide variety of styles of face framing layers are available, and they can be tailored to your hair texture, face shape, and overall health of the strands. Given that it can be worn with any hair type and any hairdo, this look has become so popular. This look adds balance to a haircut to help better frame the face. Read on below to see the different types of face framing layer styles and ideas that we can provide, so that you can pick your next look!
1. Side Swept Waves
Side swept waves are sexy, beachy and glamorous. They combine some of the most flattering hairstyle elements for all face shapes. However, if you have a rounder face, then this face framing style could be for you. Longer hair helps to balance the width of a round face, while sweeping the hair to one side makes your face seem more narrow. Meanwhile, loose, beachy waves help draw the eye down, elongating the face. Sweeping the fringe, as well as some layers at the front, soften facial features and make them look smaller. Hence, this element of the hairstyle is a great way to take attention away from any bigger features you may feel you have, like your nose. No matter your face shape, hair length, or hair texture, side swept face framing works.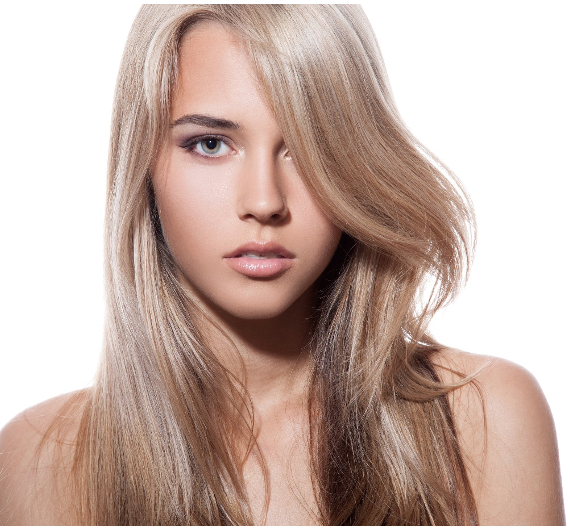 2. Curly Tapered Layers
Tapered layers mean that the shortest layer is at the top of the head and progressively get longer toward the ends. Coiled or curly strands shed excess weight in each skinny layer to achieve more volume and more uniform texture. The layers are cut from a certain length level down to ensure the ends of this curly style don't get bulky or too dense. The effect helps define the cheekbones and an accentuated jawline that translates into a leaner-looking face.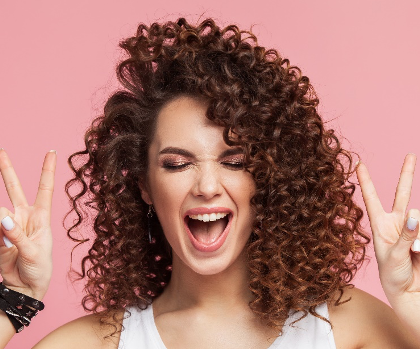 3. Long Waves
Are you too scared to go for the full chop? Long, face framing layers may be what you are looking for then. Long hair draws the eye down, balancing the broader look of a round face, or making any face shape seem narrower. One of the most flattering long hairstyles is long waves. Start by building volume at the crown, then create big, loose, flowing waves with either a centre or side part. The way the waves fall means your forehead will look smaller and narrower, balancing the proportions of your face. If you do not want to grow out your hair, you can achieve this beautiful and feminine hairstyle with clip-in extensions.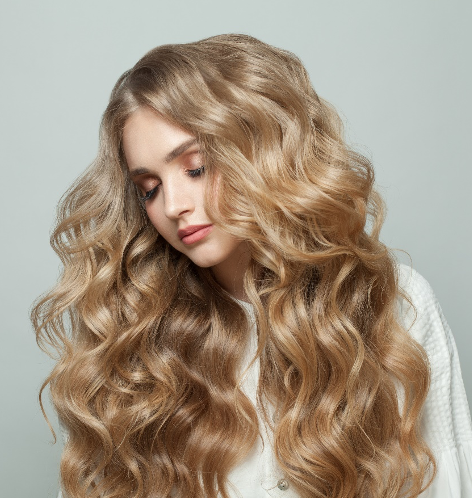 4. Face Framing Bangs
Dynamic and full of movement, a haircut with face framing bangs is an ideal choice for those gorgeous women who love a classy yet edgy look. The face framing bangs draw attention away from the jawline and widest part of the face. By adding bangs. You can also cover up a broad forehead, which is also a feature of round face shapes. Make sure your stylist blends the bangs into the rest of the cut for a seamless look. This style works for all hair lengths.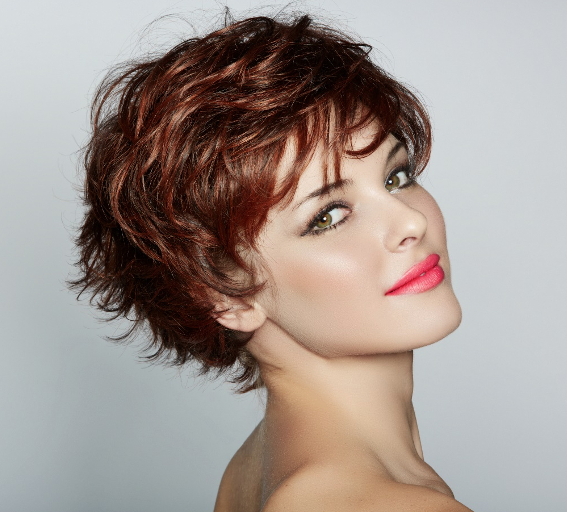 5. Face Framing Layers
Face-framing layers are always a great option because well, without stating the obvious, they frame your face. This means that they highlight your facial structure in the best way by accentuating your cheekbones and jawbones, while also giving the appearance that your hair is actually longer, despite having shorter pieces. It is the hair magic that you will not believe until you try it!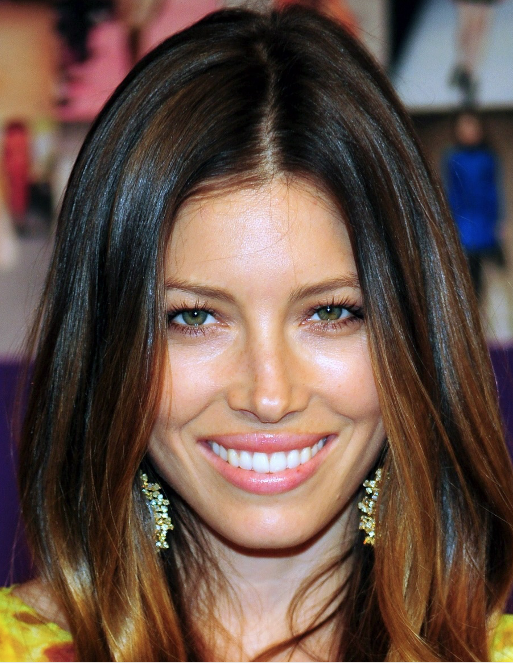 6. Pixie Cut with Bangs
Talk about short and sweet. Try a pixie cut with a V-shaped bang. This will frame the bridge of the nose and cheekbones. By styling the bangs, you can create a soft, piecey texture to give a tinge of edge, or more definition and volume, for a classier and 80s look. Whatever vibe you are after, you can achieve it with this look.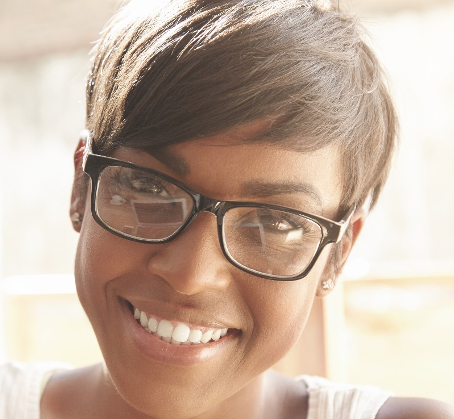 7. Curtain Bangs
Curtain bangs is the answer to all of life's questions! First made famous in the '60s and '70s, curtain bangs are typically parted down the middle and swept to each side, so they perfectly frame your face and eyes, much like a curtain does with a window. We absolutely love a curtain bang and do not think they will be going out of fashion anytime soon. This face framing style is low maintenance, and go great with long layers, short layers, or any layers. The longest bit of the bang usually grazes the cheekbone, highlighting what is often considered one of the face shape's best features, and creates a soft and gentle transition into the rest of the mane.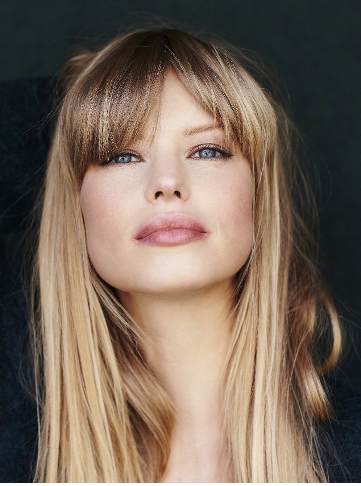 8. Up-do with Face Framing Layers
Not only do face framed layers look great when your hair is down and styled, but they look even better when your hair is up in a classy do. Shorter layers look amazing with all types of updos, including buns, braids, and ponytails. Whether you let your bangs or layers elegantly fall and frame your face, or you tuck them behind your ear, the sweeping layers look is just the absolute key way to face frame. Just make sure to choose an updo that adds height to the crown of the head, which will help draw attention up, and in turn, elongate the face.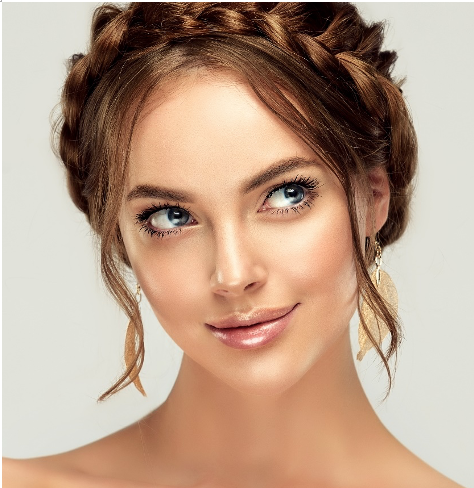 9. Straight Face Layers
Okay, so this smooth and straight style may not be the most exciting look on this list, but it is probably one of the most flattering, especially if you have long hair. It is also the easiest to achieve, if you do not want a drastic change. The middle part opens up the face, while the long, sleek strands frame the face, and create a narrow, bold look. While minimal layers compliment this look best, you could add a vintage wave or softer, textured ends to make the style appear less severe. Long face framing layers that start below the chin can give a more full-bodied appearance to fine straight hair. This creates a longer bang that surrounds the face and makes it look rounder.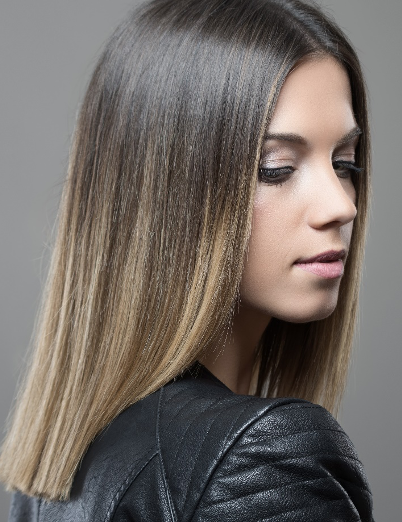 10. Long Layers
You cannot go wrong with long, layered face framing strands to ensure a fresh and modern look, with volume at the crown creating the illusion of a narrower, more angular face. While layers are one of the best ways to elevate your long hairstyle, we totally swear by facial framing long layers. Some layering around your face will emphasize your features and jazz up the style. Part the strands in the middle or wear it swept to one side to create different looks. The best thing is that everyone can pull off face-framing, especially this style. You simply cannot go wrong with layered hairstyles if they are done right.
Choose long face-framing layers like these locks if you prefer to be able to tuck them behind your ears or wear your hair up. Big and bouncy hair with some face-framing layers that start at the cheekbones are flattering for any face shape. Blow dry your hair with a round brush or simply curl the ends with straighteners for this full-bodied and textured look.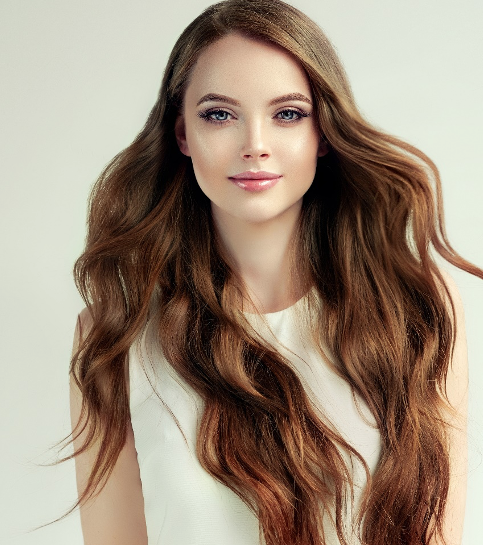 11. Shaggy Bangs
Bangs are a great way to enhance a round face shape, but choosing the right style is crucial. Shorter, more defined layers are certainly back in style! Some angling around the face is the ultimate hair envy. Use some texturizing spray to get that defined finish. We love the airy feel and the feathered texture of this look. This layered haircut with bangs is the best bet for a diamond face shape. The style is relatively low maintenance  by applying some volumizing spray on the roots and blast dry your hair, head downwards. The "I woke up like this" look is great if you like low-maintenance hairdos, and this shaggy bob definitely is.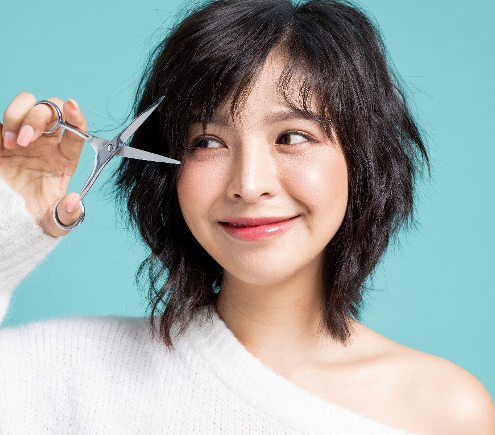 12. Chin Length Layers
Choppy layers starting just above the chin would suit oval, round, and elongated face frames. It is a go to look for thick and heavy hair owners who wish to have a more lightweight and textured hairstyles whilst keeping the layer length longer. This cut is also great for you curly haired girls, and keeping your curls or coils' textures.
Framing chin length layers around your face will soften your hairstyle and accentuate your features. If you have a round face shape, this may be one of the best face framing cuts for you. The chin grazing layers will create a wispy look, or curl them in to create a sophisticated overall look. A lot of layering all over, and some face-framing will give your locks plenty of volume and movement. This killer haircut with chin skimming layers will do the trick.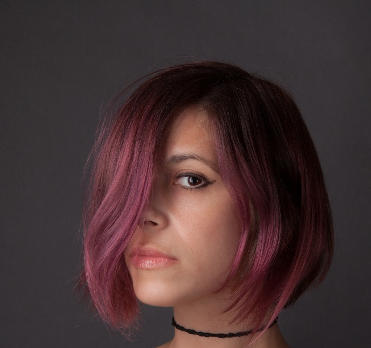 13. Full Fringe
The combination of a full fringe and face framing layers would make a beautiful framing effect to an oval or elongated face shape. Whether you want to feather out the fringe and keep it wispy, or you want to keep it heavy and full, the full fringe adds a dramatic effect to your hairstyle. Featuring a jawline and cheekbones, it looks equally great with hair up and down.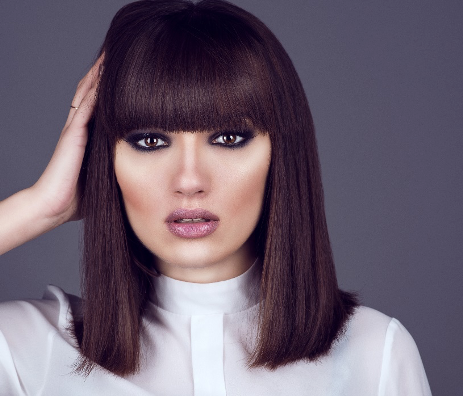 14. A-Shaped Cut
While one-length cuts can be too heavy and unflattering, layers might not be your favourite or preferred choice either, especially if you have nice defined waves at the ends. Opt for an A-shaped cut at the front while keeping the rest of the hair the same length. This cut will gently transition into the rest of your hair, and keep your hair looking flowy, and soft.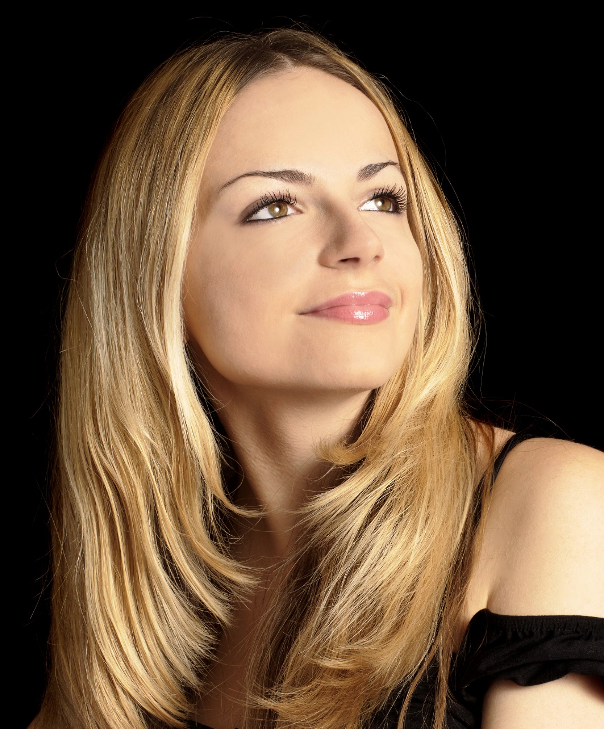 15. Feathered Long Layers
Too scared to get rid of your length, yet want a styley face framing layered cut? Fear no more, we have the answer for you. This waterfall layer cut is ideal for you because the pretty, swooping layers are confined to the ends of the hair, so you can still tie it up, or leave it out with your length being the dominant feature. While your feathered, waterfall layers cascade into your length, you can get these layers concentrated around your face, starting at jaw level, and staggering in length all the way to the ends.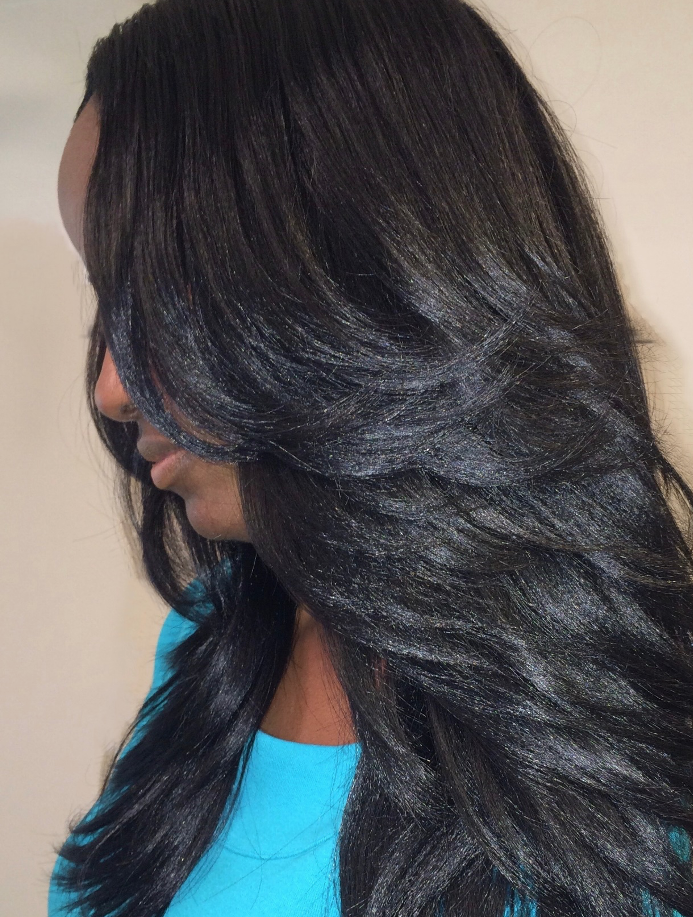 16. Face Framing layers with a pony tail
Team a ponytail with framed layers to give your hair some bounce, and a youthful look. By tying your hair back but leaving your strands framing your face, you will accentuate your face shape, and create an effortless, yet flirty look. Curl or wave your ponytail to keep it voluminous, and pair your face framed layers with equal waves so that they fall elegantly around your face. If you are someone that prefers to keep their hair up rather than down, then this look is perfect for you. keep your hair low maintenance, with care only required to the face framing layers.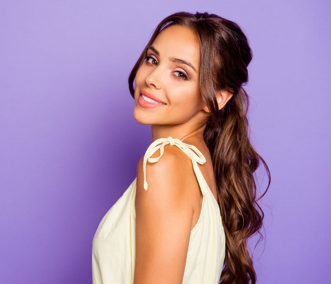 17. Face Framing Layers with Highlights
Brown hair with highlights and a layered haircut is a killer style that you must attempt if you are looking for a complete change to your look. It is only made better with caramel highlights, which will also assist in framing your face and bring a little warmth to your complexion. Give your hair some waves to let the highlights blend into one another, and let it drop beautifully around your face.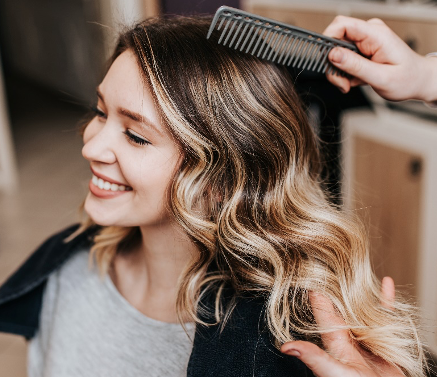 18. Loose layers on wavy hair
With wavy hair, layers, and face framed layers especially, is an excellent choice. That's because they highlight the inherent movement and bounce of this hair type. To get a more structured and attractive appearance, your hairstylist might cut the layers in your hair. If you want to soften a strong jawline or make your face seem more proportional, wavy long layered hair is an excellent choice.