It's important that you visit your salon regularly, and let us assure you of this – it's possible on even the tightest of budgets. Read more to find out how to make your hair look professionally styled.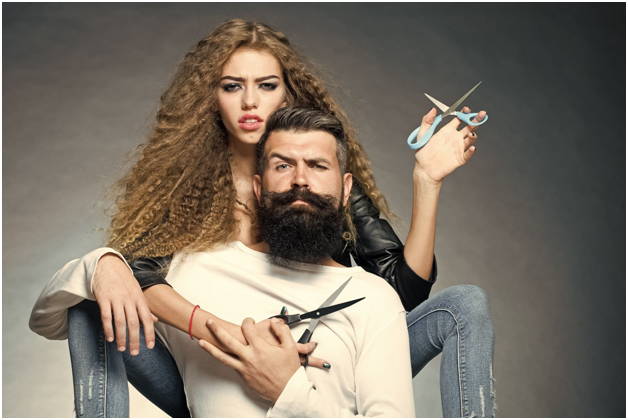 Save Money at the Salon
We can fully understand if you find it hard to splurge money to visit a salon for a new hairstyle. There are always lots of essential things for you to spend money on rather than a new hairstyle, such as children, mortgage, health care and automobile costs, just to name a few. There are still ways to get what you need, however: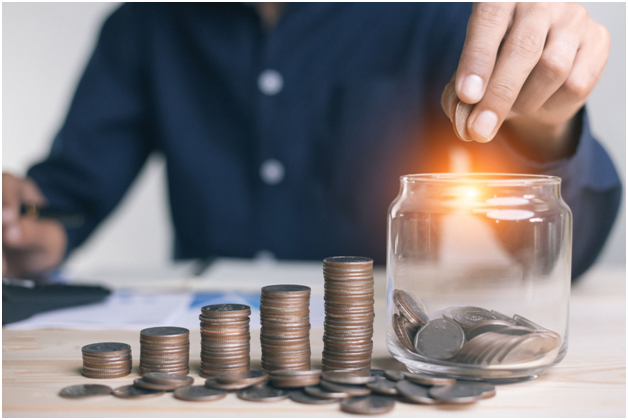 1. Get Discounted Hairstyles from Training Institutions
You can get heavily discounted hairstyles from training institutions where usually young people are learning the trade. It's actually a really good idea to try this out! First of all, they are under full supervision, and secondly, you are giving them the opportunity to practice.
Just try not to ask for anything too elaborate, such as the best shoulder length hairstyles for women, and of course, it's understandable that you can't expect something too specific or niche. You will in most cases receive a plain but evenly cut hairstyle that has been checked and even adjusted by a fully qualified teacher.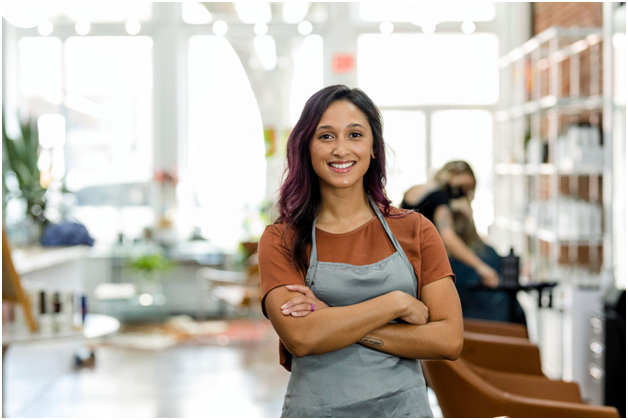 2. Seek Out Salons Solely for Haircuts
Only get a haircut done. Steer away from colour or chemical use because this is usually expensive in salons and in most cases require up keeping or continued use and expense.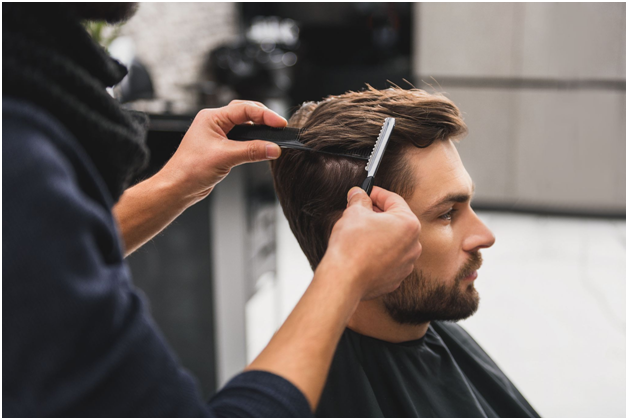 3. Buy a Haircut Package
A good haircut will hold its shape longer as it grows out. Call the salons in your area, ask them about the best shoulder length hairstyles for women, and see what their prices are. Most salons will have an inclusive price for a haircut, which includes shampoo and a blow-dry.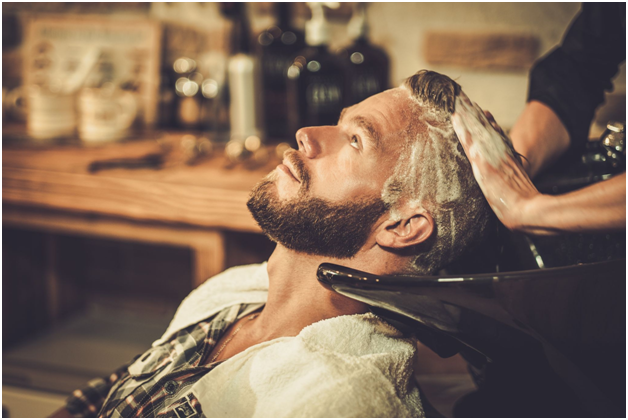 It's a good idea to get the whole package as shampoo will give your stylist a better look at your hair with its natural growth patterns resulting in a better haircut. A blow-dry at the finish will also show you how to style your new cut at home as well as give your hairstylist the opportunity to make sure the weight and shape is just right.
The Hairstyle Channel Tip: Do your homework – call salons and check their prices for haircuts only.
You Don't Need an Upmarket Salon – For Professionally Styled Hair Look
While it's true that a great hairstylist can usually be found in upmarket hair salons, good ones can be found in regular salons too. The irony here is some of the not-so-good stylists work in upmarket salons while a few of the best ones work in your average family salon. Why? Well, it's all to do with image and the created perception, unfortunately, which they successfully create by talking just right to the right customers.

So the good news here is that you don't necessarily need to go to an upmarket salon to get a good hairstyle. There are lots of great hairstylists working in everyday salons across the world. They could be the salon owner or the apprentice who could very well be the up-and-coming star hairstylist of the future. Everyone has a beginning, don't they?
While upmarket salons will generally have great hairstylists working in them, they obviously will have to charge you more for services in order to pay these hairstylists more money to keep them. Also, they are generally in high profile areas of the town where the running costs, such as rent, in particular, are much higher. Hence the higher prices for hair services.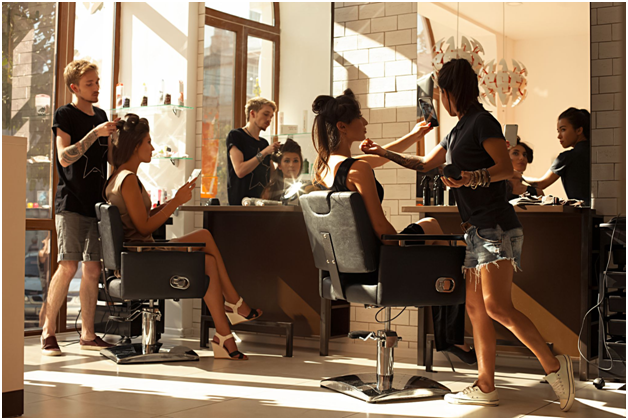 It's a myth that unless you go to a high-end salon and burn a hole in your pocket you can't possibly receive a good hairstyle such as a fade hair cut for men.
The Hair Style Channel Tip: You don't need an up-market hair salon to get your new hairstyle. What you need to find is a salon and a hairstylist that will provide you with excellent hairstyling, personal attention, and professional service. Don't worry, this is absolutely possible.
Make It Affordable to Visit the Salon Regularly
To begin with, it's most important that you have a haircut on a regular basis. There are reasons for this and they include the following:
You need to maintain a good hairstyle shape.
You need to cut off and seal any split ends or damaged hair that could travel down the hair shaft resulting in more damage and the eventual need to go short!
A regular haircut is necessary to eliminate weight and encourage natural growth patterns or waves/curls.
It's important to allow your hairstylist the opportunity of understanding and then perfecting your style.
Now, the things to try and avoid that will minimise the cost for you going to a salon on a regular basis include:
1. Don't Get Permanent Colours Done
Using chemicals that have a permanent lasting effect, such as uniform permanent colour that is 2 shades or lighter or darker. When your hair grows, it will naturally grow back to its original colour, known as your virgin colour with an obvious difference. This will require touch-ups or colour reversal, resulting in more associated costs.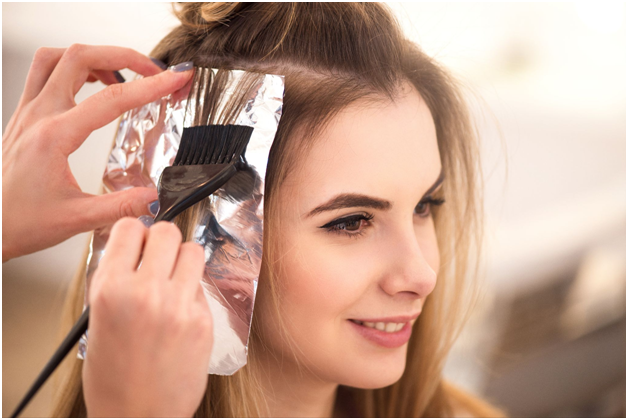 2. Avoid Specific Haircutting Techniques
Avoiding hairstyles that require certain cutting techniques, such as razor cutting or thinning the hair out with shears. These types of cuts can grow out terribly if left for long periods, and even in some cases, this can lead to damaged hair at places where it is exposed.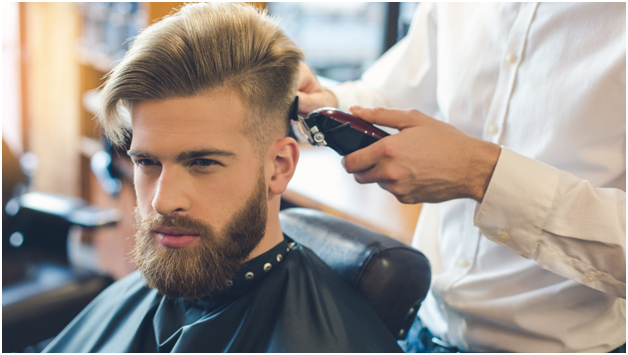 When you sum it up, realistically you should be looking at having (depending on your hair growth speed and hairstyle type) around 6-10 haircuts per year. So, when you add it all together over 365 days, it doesn't really amount to much!
The Hair Style Channel Tip: Shop around for prices but then try and stick to one hairstylist. 6-10 hair cuts over the entire year is a good guideline to follow and should keep the cost down.
Regular professional hairstyling is important as it will allow your hairstylist to:
Develop a relationship with you where they, in time, will have a better understanding of your hair type and your preferences.
Understand your hair growth patterns and see how they settle into a new style.
Understand your lifestyle and time restraints.
Monitor your home styling ability and general maintenance habits.
Additionally, regular professional hairstyling allows you to:
Always look your best and feel great.
Plan a new hairstyle in stages that could include going short slowly or growing your hair out longer.
Have some time assigned for your self-care and some "me-time"!
In Hindsight
Please note that we do not recommend any hairstyling whatsoever from anyone other than a fully qualified professional hairstylist for a fade hair cut for men or any other cut for women. Otherwise, we have observed in a lot of the cases where some friend or family member took the charge of styling a client's hair, the damage done was irreversible and the hair needed to be all cut off for them to start over.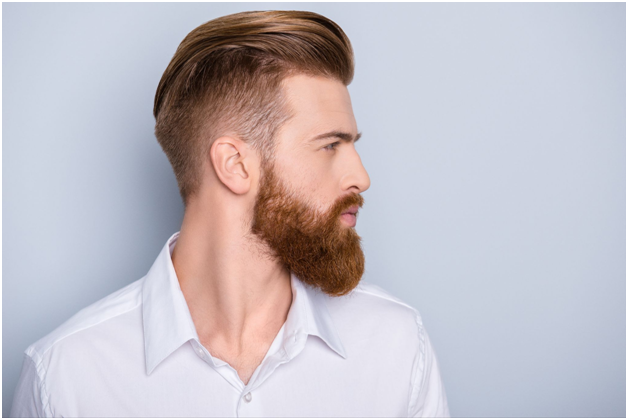 You just need to take care of the basics and follow our tips, and you will be sorted for the most part.