In today's fast-paced world with women juggling work and home at the same time, long straight hairstyles that require a little more maintenance is becoming rarer and rarer. However, if you're ready to put in just a teeny bit more effort in taking care of your hair and letting it grow long straight and healthy, you'll be rewarded with a plethora of gorgeous long straight hairstyles to choose from!
Today we cover 20 haircuts for straight long hairstyles that you must check before your next booking at the hairdresser.
1. Face framing layers straight long hair
"I want a change, but please don't cut anything off the length"
I wish I had a dollar every time somebody told me that over the years, but here it is, the solution to that problem, face framing layers.
Cutting the sides on an angle forward, starting below the chin until they reach the back means suddenly you have some needed shape in your long straight hairstyle that will frame narrow pointed chins, add length to round face shapes, and camouflage square broad jawbones.
Add some short curtain bangs and now you still have your change and long hair too.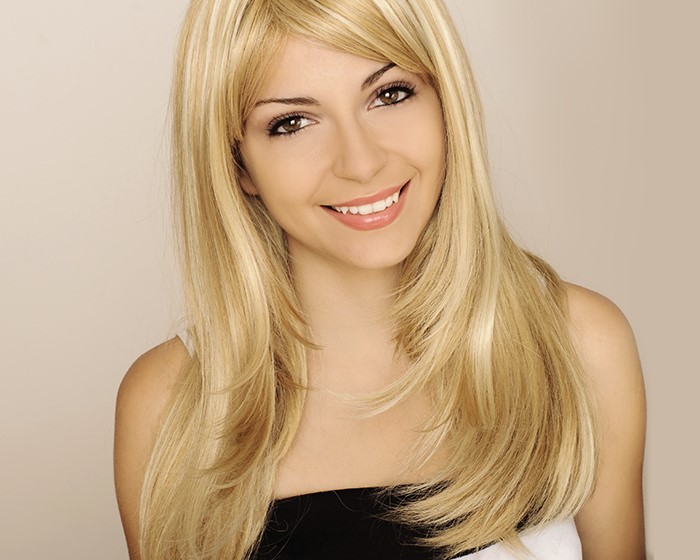 2. Feathered cut for straight long hair
Straight hair, though gorgeous in itself, looks pretty one-dimensional sometimes. If you are looking to add more volume and texture to your hair, then a feathered cut for long hair is made for you! It adds more dimension to your hair and gives it just the right amount of character and bounce.
3. Blunt bangs for straight long hairstyles
A go-to haircut for oval face shapes, blunt bangs for long hair are perfect if you don't want a drastic change to your hair texture and volume, but still need some change! It doesn't look as "messy" as a shag and looks put-together enough like normal bangs for long hair.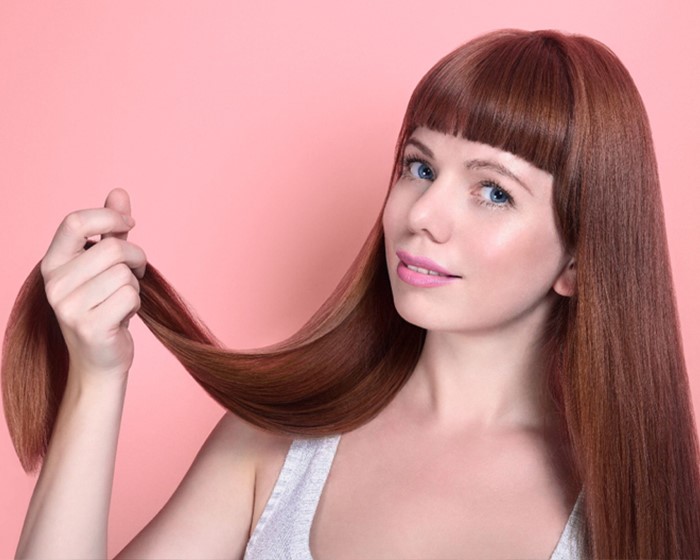 4. Choppy layers with bangs for straight long hair
This is an amazing choice if you have a long face. Choppy layers on long hair bring attention to the face and the bangs balance the "sharpness" of the choppy layers by adding in an element of smoothness and "reducing" the face length.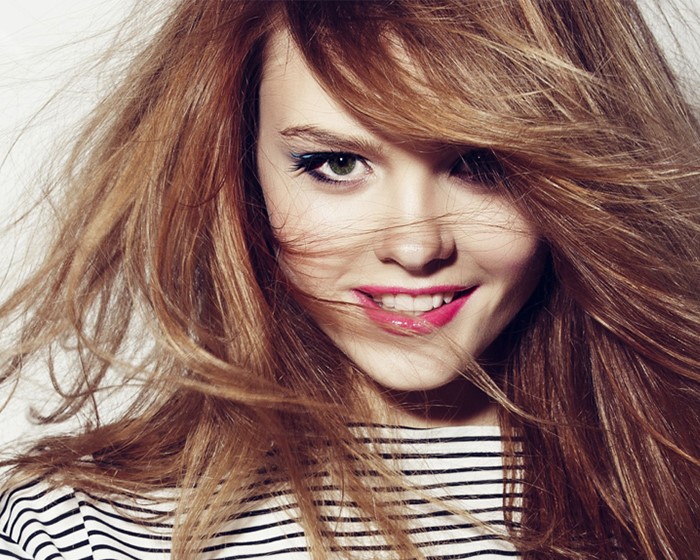 5. Long layer cuts for straight long hair
Layered hair looks the most elegant when done on straight long hair. Women of all face shapes can go for long layered hair. You can add in face framing bangs for the complete look of long layers with bangs.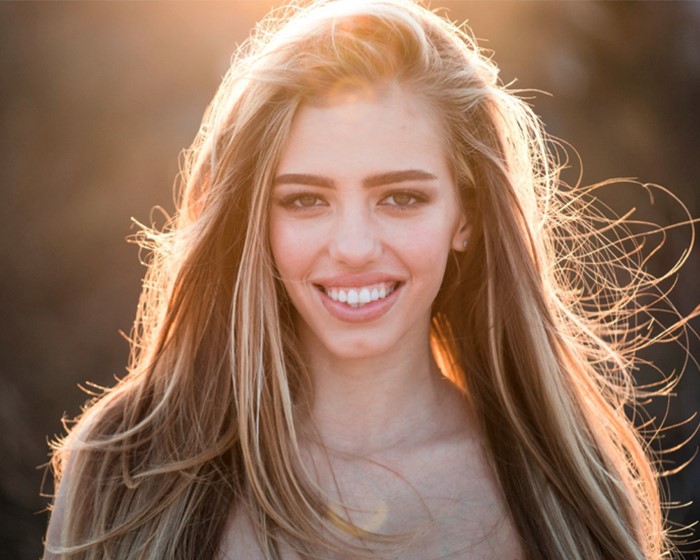 6. Step cuts for straight long hairstyles
If you'd like more dimension to your long hair than what layered haircuts provide, you can go one step further toward step cuts for long hair. Combine this with copper blonde balayage and you get dimensions as well as different textures on your hair.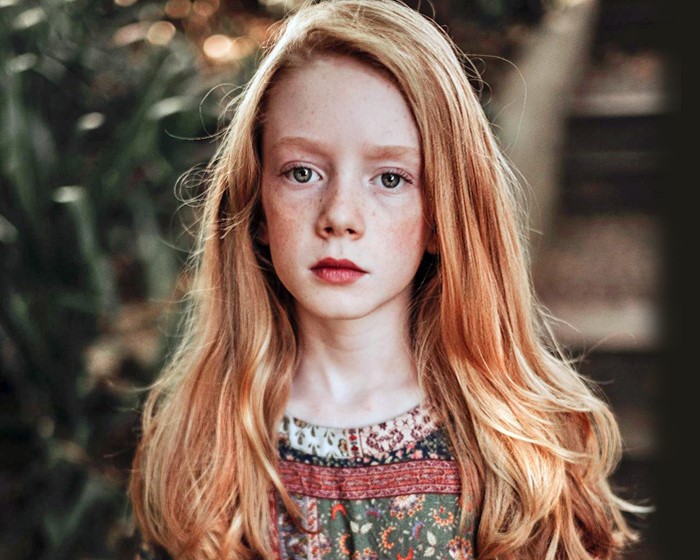 7. One-length haircut for straight long hair
You don't necessarily need a hairdresser for this one! If you have a good quality flat iron and hair scissors, you can definitely do this at home. When done right, this haircut for long straight hair looks sharp and completely put-together. Straighten your long hair with flat iron and give yourself a blunt straight cut at the bottom of your hair. There you have it!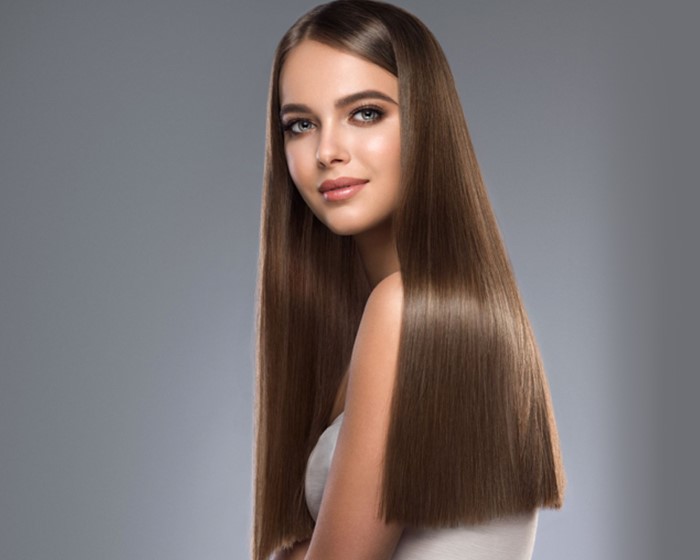 8. Long shags for straight long hair
This Kirsten Dunst hairstyle for long hair is guaranteed to take you back to the retro 70s era! The uneven shags on long hair give a messy and tousled look and give a rock-and-roll vibe.
9: Reese Witherspoon Razor cuts for long straight hair
Razor cuts for long hair is another messy hairstyle that's equally chic and classy. Reese Witherspoon certainly has the right hair for this look that creates a sharp structure for your hair and is perfect for a day at the beach or cocktail parties.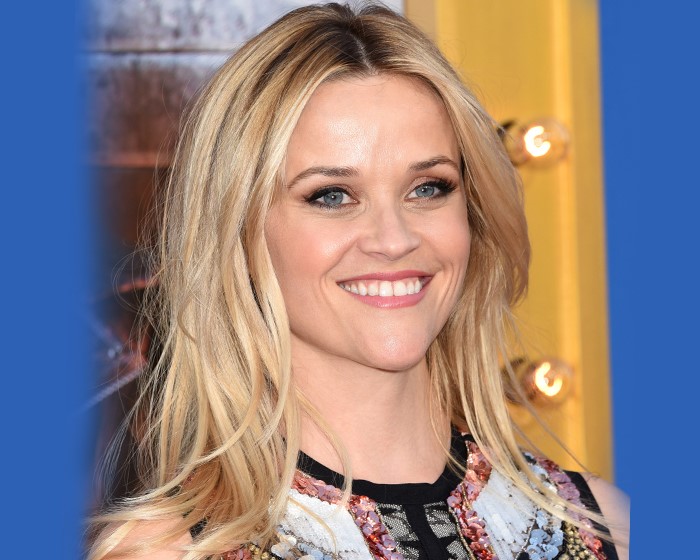 10. Flicked layers for long straight hair
This is another type of layered hairstyle for long hair where the ends of your hair are flicked back and blow-dried for a uniform, textured look. This way the layers create a sleek and uniform look instead of a messy one.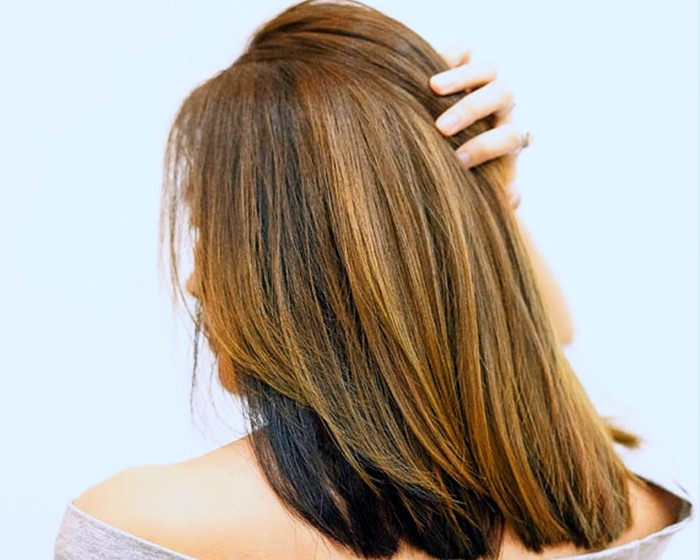 11. V cut for long straight hair
This haircut for long hair creates a sleek and a simply elegant look that also allows the sides to be cut shorter to frame your face more easily. You can go for this if you are looking for a long haircut that's low maintenance or you are simply not in the mood to experiment.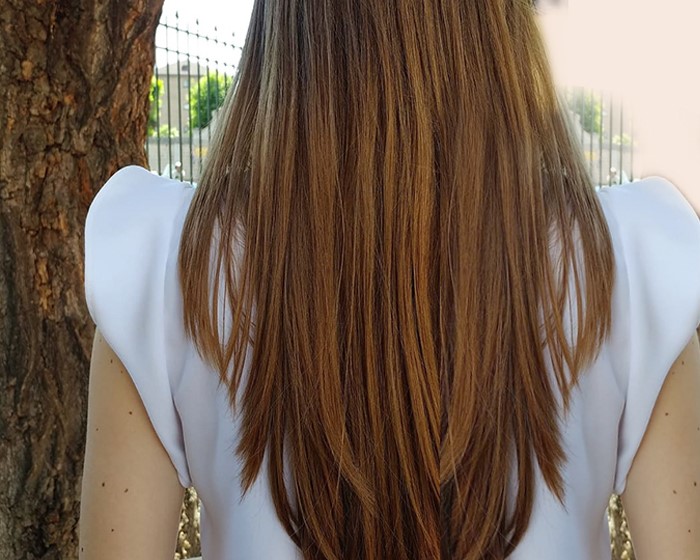 12. Forward falling chin framing layers
This haircut is a perfect example of why you should layer cut some long straight hair types.
For one, it adds body, for two it adds plenty of texture, for three it can still be tied back, out up. However, the biggest benefit for adding layers to long straight hair is that it will frame your face shape, in this case just below your chin to suit round face shapes. For longer face shapes simply change the part to a side one.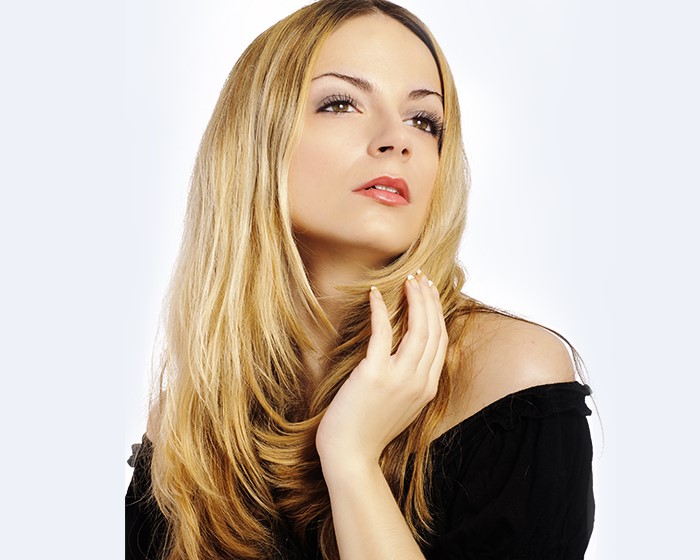 13. Feathered shags for long straight hair
If you want to try something different, that is something soft, wispy, feathered, a hairstyle that will take on its own shape and form then this one is for you.
This long straight shag cut has been razor cut on the ends, and then through top layers also, starting from chunky bangs, through to face hugging sides.
It's a beautiful shag that works really well on fine to medium straight hair textures.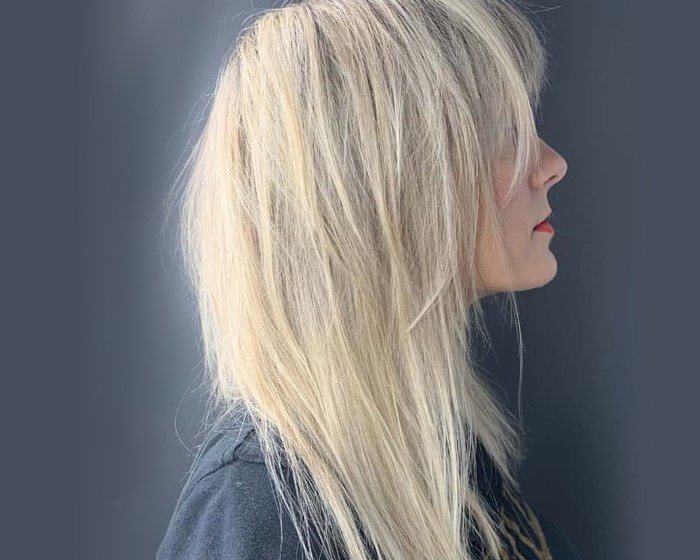 14. Flipping layers for long straight hair
If you want to go for a layered long hairstyle but don't have a natural volume, you can go for flipping layers for long hair that creates more volume and bounce in the hair because of their curled ends and "movement".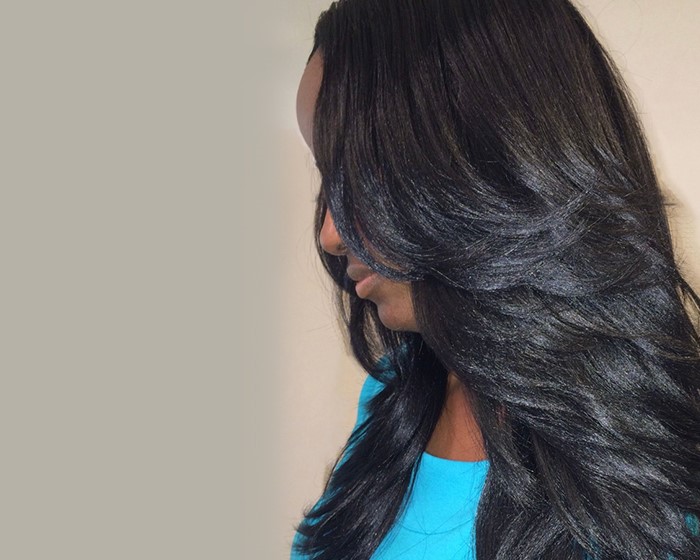 15. Long curtain bangs for long straight hair
Goldie Hawn has been the Queen of sexy long straight hair and curtain bangs forever. This long hairstyle combines the best of both worlds. Long layers that add depth and dimension to your hair, and curtain bangs that frame your face and give a soft, smooth feel to the overall look. You can add some blonde highlights around your face to really emphasize this area.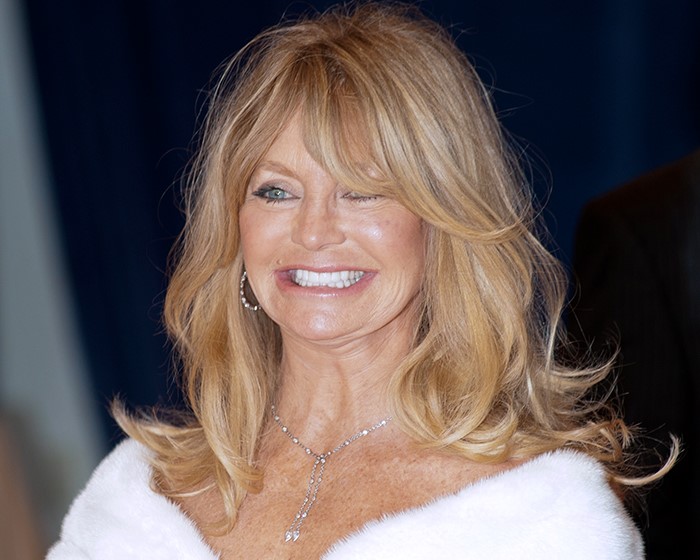 16. Short layers for long straight hair
Short layers for long hair are created by cutting layers of your hair in different lengths. This adds more volume to your long hair similar to long layers, but at the same time it removes weight as well. If you want layers with low maintenance you should go for this one. Short layers also help in framing the face.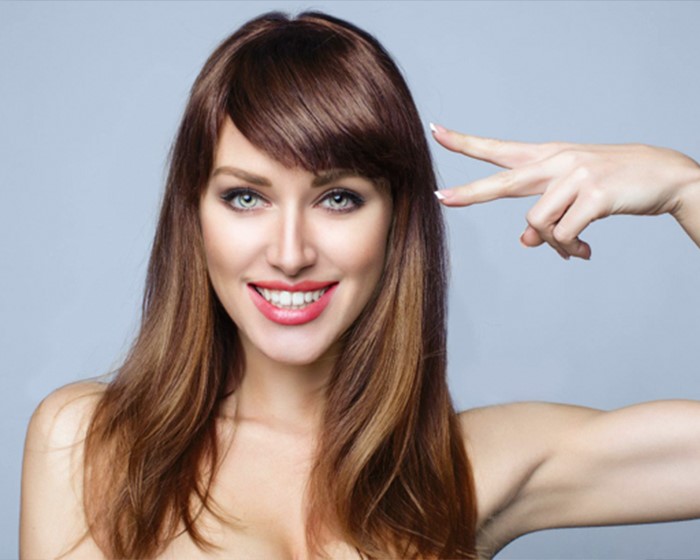 17. Side Swept Bangs on Long Hair
If you have long hair and you want to change it up without cutting it all off, then try cutting some bangs into it that can be styled differently whenever you want. Sweeping your bangs to the side in long straight hair will create a shorter shape, suiting people with longer faces best, whereas changing to a middle part curtain bangs will suit those with small wider face shapes.
18. Centre-parted blunt cut for long straight hair
This long haircut will make any woman look stylish and sophisticated, no matter the face shape or the skin tone. However, parting a blunt cut in the middle adds in the dimension that a blunt cut needs and that will also work wonders for round and wider face shapes.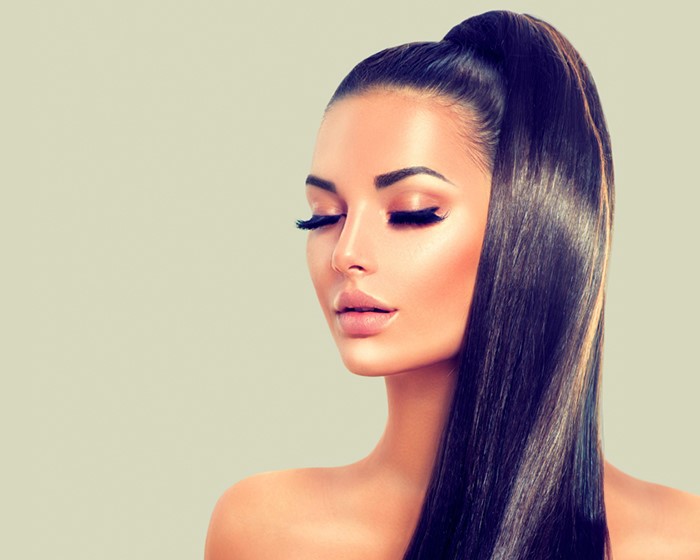 19. Long straight ponytail for long straight hair
If you want to look classy for a get-together or an event but just don't have the time or the patience to style your hair, simply put it together in a high or low ponytail and run it through a flat iron for that sleek look. The best part about this hairstyle is it works for casual as well as formal occasions.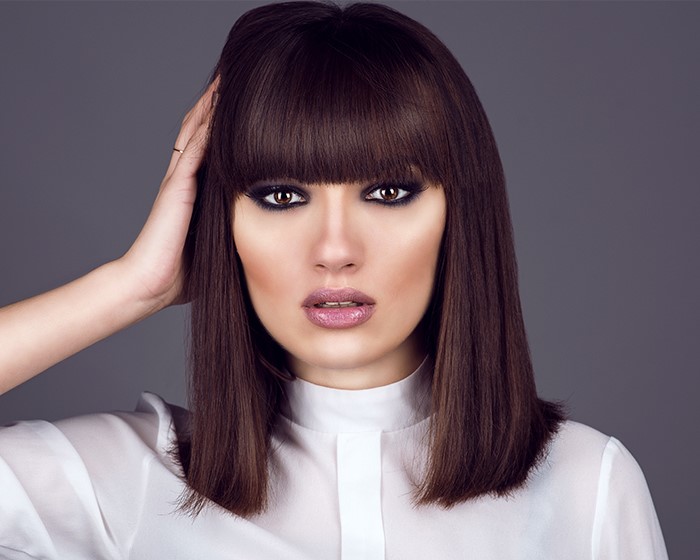 20. Lob with Bangs
While it's not exactly long straight hair, it is really that in-between length that can still be considered long.
This grown out long bob is al, the one length chopped to a few inches below the shoulders except for the eye grabbing bangs that are blunt cut straight across.
This timeless classic lob on long straight hair never fails to impress.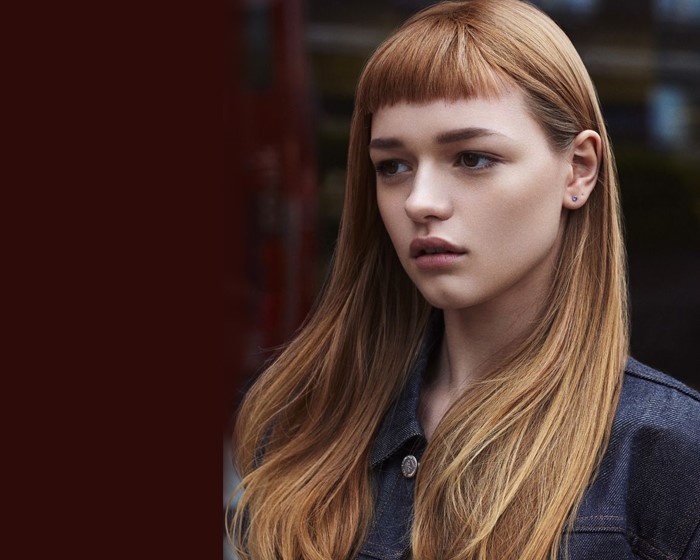 21. Long Straight Hair with Micro Bangs
We finish off this particular article with what is possibly the most simple and yet effective change of all, adding micro bangs to straight long hairstyles.
Short bangs like this will undoubtedly draw attention to your forehead and eyes but how cool does it look?
Loved this? Check out more articles for some great hair inspiration! including 20 long hairstyles for all hair types