Finding the perfect hair color may look like a hard task for some men and most will try different things in the pursuit to get a perfect look. And today the hair colors and tones are absolutely endless. Whether you want to go for a natural block shade, or an out there bright color, or highlights and contrasts of colors, you are spoilt for choice.
Let us help you decide what should be your new color for summer, while we spoil you for hair color choices.
Blonde Highlights on Darker Hair For Men
Blonde hair highlights on dark hair for men look hot when done well, and styled well. The long textured slicked back hair with high fade and line up on the sides is simply augmented by the contrast between the blonde and darker hair colors. If you have dark brown hair and want a natural look, we would recommend a lighter brown highlights for a style that won't look artificial, unlike the blonde hair highlights on dark hair which creates a statement.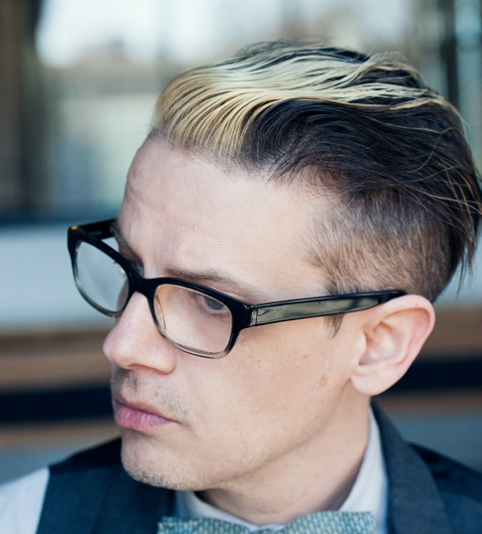 Silver Highlights on Black Hair
Another version of getting highlights on darker hair is getting streaks of silver, or silver tips. This picture demonstrates silver hair highlights throughout the main, to create an even and alluring contrast. This look works well whether your hair is curly or straight, because the significant contrast will be prominent no matter the hair type.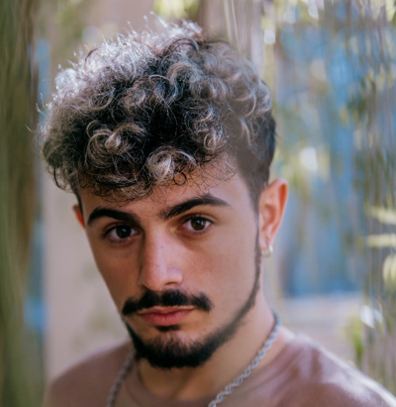 Blonde Tips on Brown Hair
If you are craving brown hair with blonde highlights, then this is your sign to go get them. With thick, thin, short or long hair you cannot go wrong with this subtle, sun-soaked look. Throw us bac to the 90s boy band days when this look was very much trending. A great hairstyle for summer, you can definitely unleash your inner surf and Baywatch personality with this hair color style.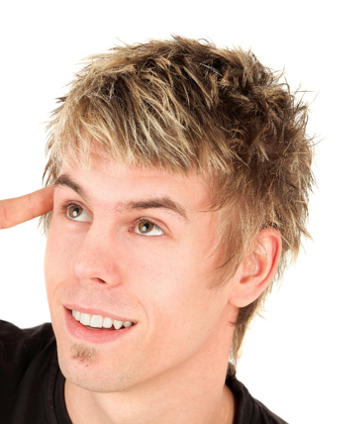 Platinum Blonde Hair on Dark Hair for Men
The strong contrast between the platinum blonde hair on top and the black hair either featured from underneath, or from the facial hair, and on the sides makes this hairstyle edgy and rebellious. A fresh and edgy touch is the instant thought that goes through someone's mind when they see this. Again this hair color and style does not discriminate against hair types and lengths.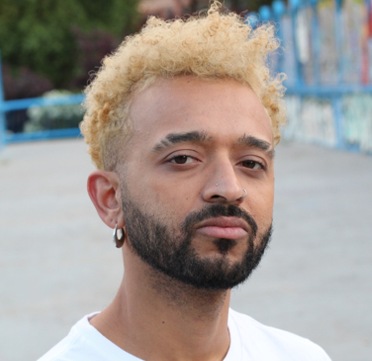 Fiery Red Hair for Men
Redhead men used to get a lot of bad press, but now it has become the on trend look. Michael Fassbender, Ewan McGregor, Benedict Cumberbatch, Damian Lewis and other flame-haired leading men (and let's not forget about Prince Harry) are changing what it means to be a ginger gent. Suddenly they're just as sexy as their darker-complexioned counterparts, appearing on runways and red carpets around the world. The day has come for tall, ginger and handsome.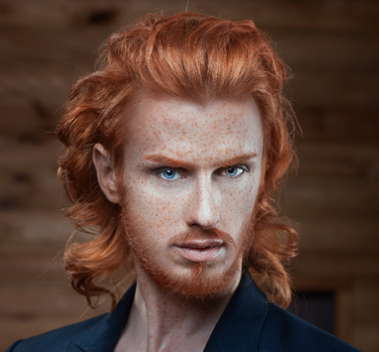 Strawberry Blonde Hair Color for Men
Strawberry blonde is a trendy hair color that has never gone out of fashion, and won't. In addition, blond hair works delightfully well in combination with other colors. Unlike most blondes or coppers, strawberry blonde is much easier to maintain. Most blondes and redheads have tried it and appreciate its benefits. This shade always looks like an orange sunset. Strawberry blonde is the lightest shade of red hair.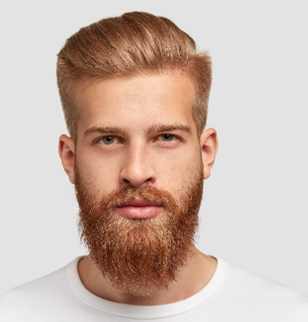 Dirty Blonde Hair for Men
This hair color for men is a dirty blonde hair look which is all about the dimension that comes with ombre style that lightens your hair a few inches out from the scalp. It can be done on all hair types, but looks best on thick or textured locks. Many men are naturally born with this hair color and look, but if not, it is easily achieved.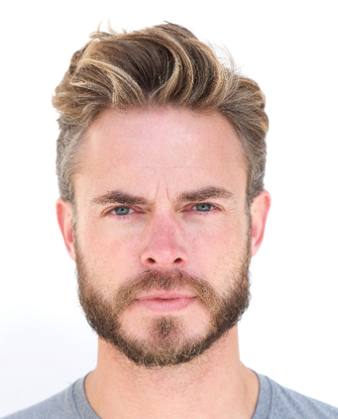 Jet Black Hair for Men
Do you want to get dark hair? What if we told you there's a color that is darker than black. Seems impossible, right? Not if you opt for a jet black hair color that'll make your strands seem dimmer than ebony. If you haven't already heard about this astonishing shade, it is undoubtedly time to discover it. Jet Black hair has purple and blue undertones, and the name of this shade was inspired by a rock called a jet. Try this hair color if you want to make a natural statement.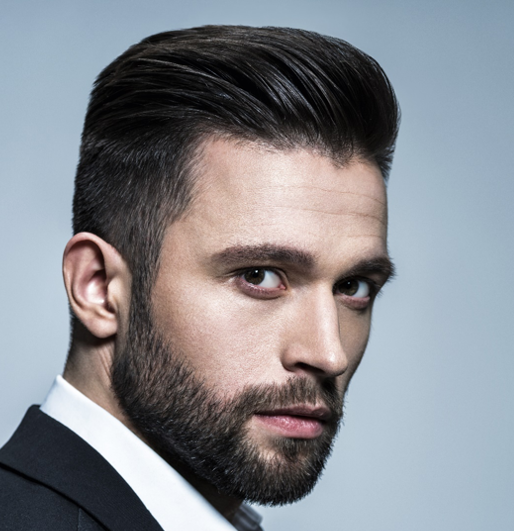 Purple Hair for Men with Beard too
If you are not ready to make a permanent commitment to this courageous hair color, purple, a colored hair spray is the way to get your hair glowing. Apply it not only on your hair but also on the beard, eyebrows, and mustache for a full transformation. A bright stunning mix of blue and purple hair color is the right approach for men who want a vibrant, bold, look.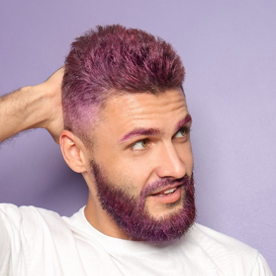 Hot Pink Hair for Men with Dark Hair
We know, if you're a man, you have probably never considered pink for your hair color. But there are so many reasons why you should! First off it is a color choice not often seen on men, meaning you'll stand out that much more. Second, it's a punk and edgy fashion choice that will show the world you're bold. And third, almost any man can pull it off! Turn it all pink, or do your tips to create a contrasting gradient.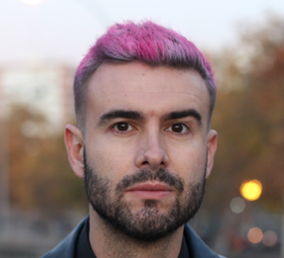 Blue Hair for Men
Blue hairstyles are very in trend and glam right now, with more and more men trading in their boring colors for something a little more fun and exciting. Any man who wants a blue hair look needs to carefully consider the cut and style that will look best on him. Try a funky blue hair look that men who want an edgy look for this year can try without any doubt.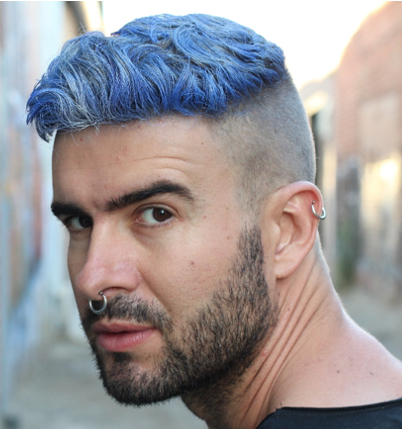 Ash White Hair
Try a striking white hair color if you are wanting to go towards the ashy tones, but do not want to hit the grey colors. White hair colors suit matured men, as well as young men. Depending on what vibe you are after, you are likely to achieve it with this hair color. Whether that be punky and edgy, or sophisticated and distinguished. White hair is not for older men anymore, and it's one of the hottest hairstyle trends for men across the globe. The beauty of white hair is that it can work for any hair length, type, and texture. Plus, it's easy to subject it to your personal style and rock it with ease.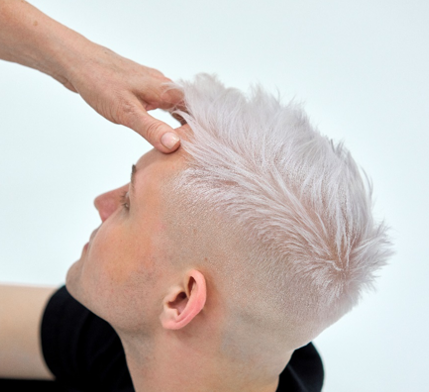 Silver Hair for Men
Want to be a silver fox? Men with silver and grey hair can still look sexy yet stylish, and sometimes all it takes is a modern haircut. In fact, the best hairstyles for grey haired men can shave years off a guy's age, allowing him to look as youthful as he feels. If you are willing to own your white hair, or color your hair to this trending tone, then you will be rock any hairstyle from the classic side part, to a slick back undercut.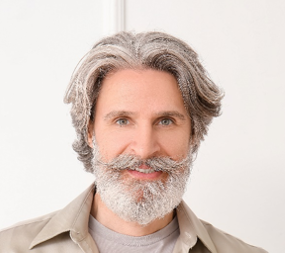 Dark Brown Hair For Men
A dark to medium brown hair color is a very versatile color because it can complement many skin tones, but it is more suitable for people with a neutral complexion or fair to medium cool. This color works well with any strand texture, but it is important to know that fine hair texture will look even finer in this color. And so a short spiky cut will look extra good when worn in this color.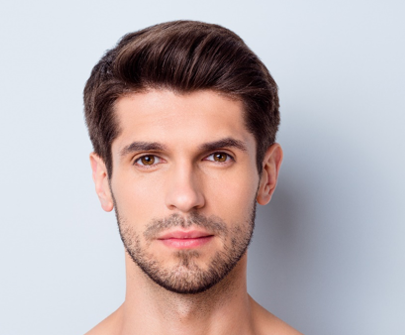 Pastel Pink Hair for Men
Pink hair color will give you a look that is quite incredible if you know how to style your hair to go with the style and also know how to dress the look. The only shortcoming with this hair color is that many stylists may not be able to achieve the right shade that you are after. Keep your hairstyle messy and tousled, and work with your hair type and length to get the right look for the color.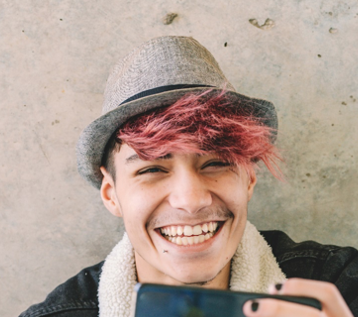 Golden Hair for Men
Golden is not only good as part of your jewellery or for retrievers,  as you can also use its color to make your hairstyle look more attractive. The golden blonde color works well with fair or medium complexions and will create a beachy and sunkissed look to your complexion. Wavy thick hair is perfect for the golden blonde color, and it can be used on hairstyles such as the angled fauxhawk. However, you should use some styling gel to hold your fauxhawk in place to showcase your new color.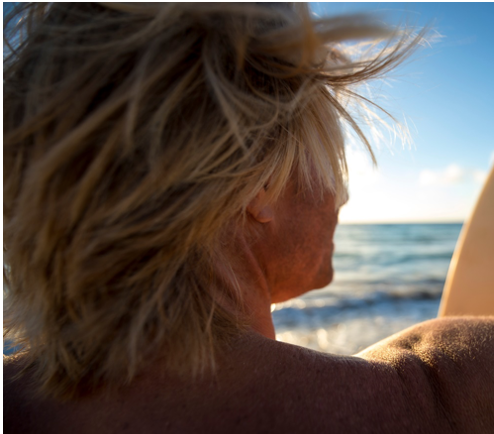 Copper Brown Highlights on Dark Hair
A very common and attractive look is copper brown highlights on dark hair. This unnaturally natural look compliments each other so well, that it is a great hair color combination for those to opt when they have dark hair and not sure what to do with it. The look gives a lift to darker hair and gives the hair some color and life.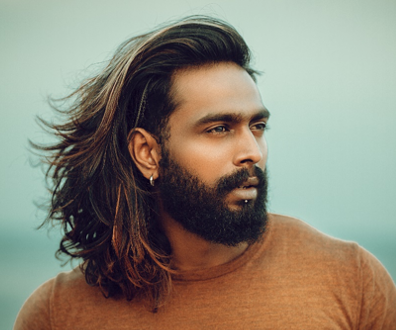 Two Toned Hair for Men
If you cannot decide what hair color to go for, then you can try the two color hair idea. Choose two colors that blend in well together, or even two shades of the same color to create a gradient type of effect. You should then color your hair in layers with each color occupying its layer. For a more detailed look, you can also use contrasting colors. Two color idea works well for men with thick curly hair, but those with straight hair can also pull it off, just may require a bit more maintenance.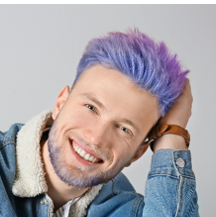 Burgundy Hair Color For Men
If you do not feel daring enough to do a red color then why not try a deep red undertone. Men with medium and fair complexions are the best candidates for the deep red hair color. However, men with warm and slightly darker skin tones can still wear this color, but the red tone they chose has to be deeper to make their hairs stand out. Thick and medium textured hair is probably the best for this color mainly because it forms a good base for the short cut that goes with deep red, but you should not let your hair texture prevent you from wearing this color. You can play along with different hairstyles till you get one that will go well with deep red.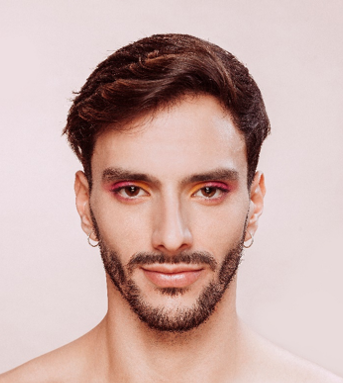 Platinum Blonde Hair for Men
Platinum blonde is a color is a classy look for those men who like wearing professional but stylish loos. What makes platinum a lovely shade of blonde is the fact that it is not as light as the normal blonde color as it has a somewhat whitish appearance, but it is also not white. Platinum blonde goes well with fine hair, but it can also be used on thinning hair to make it less visible and more attractive. Leave your hair looking glossy and shiny with this tone.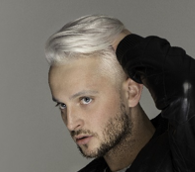 Yellow Hair for Men
If you want stay within the blonde/golden hues but don't want to go for the conventional hair colors, then opt for a brighter look such as a yellow color. It is not hard for a hairdresser to get this look as it is essentially a brighter blonder hair hue. The bright and unique hair shade will have you turning heads wherever you go. If your hair is naturally blonde, then this hair color and style will be low maintenance which is a win. Once your hair natural hair color starts growing back, you can flip the look into an ombre effect and let it grow out naturally.