Wanting to change up a bland hairstyle of yours? Look no further, we have you covered with 22 layered hairstyles to choose from. Adding layers to your already existing hairstyle is a super-chic and trendy look and works on all hair types and lengths. Layers add body, and allow your hair to take its natural form whether that is wavy, curly, or straight. Layered hairstyles can help reduce weight off your head, and keep your locks healthy.
1: Straight Layered Shag Cut
Now this is how you bring a hairstyle to life, with layers, and a razor.
This long shag cut is wispy, textured and downright sexy. It just falls into place working with gravity, however shorter layers and razored edges kick out due to less weight to frame the face and v=create an abundance of hair texture.
Wispy bangs also add to the shag effect making this hairdo a winner.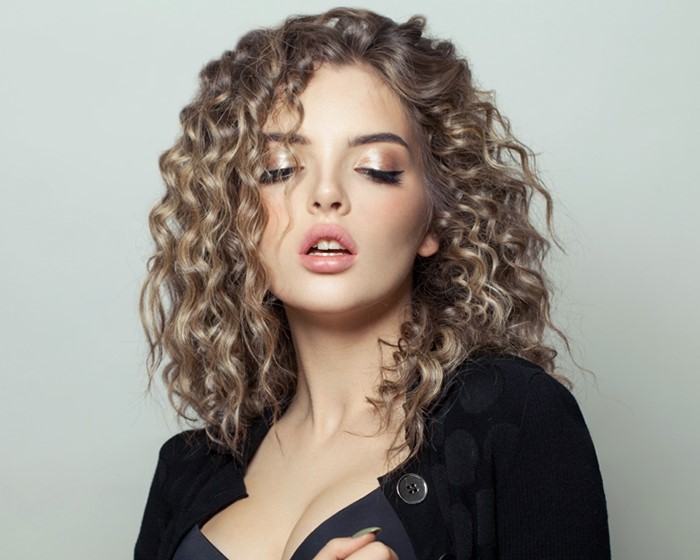 2: Long Curly Layers.
Long curly layered hair will help keep the curls intact and under control. No matter what length your hair is, with curly hair, keeping layers throughout will help eliminate weight, split and dry ends, and will accentuate your curls.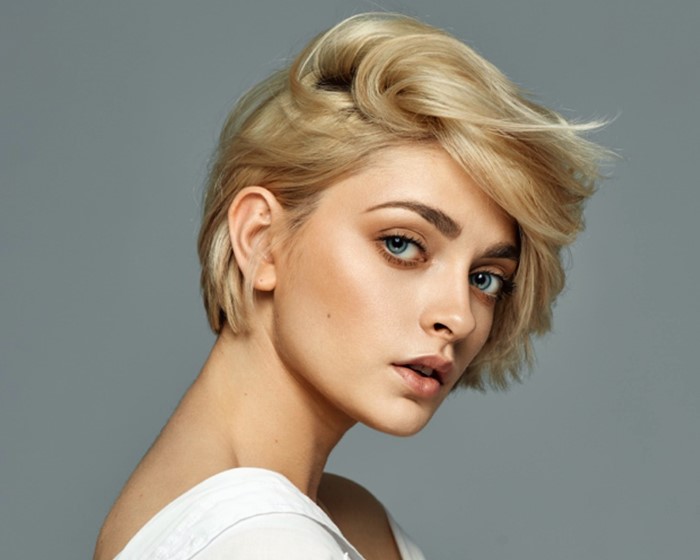 3: Top Heavy Layers
If you have short, fine hair then it is likely that your hair would be lacking body and volume. Adding soft layers can give an edgy look, and create body. Have your hairdresser feather some layers working down into the ends. The result will be structured and create a voluminous look.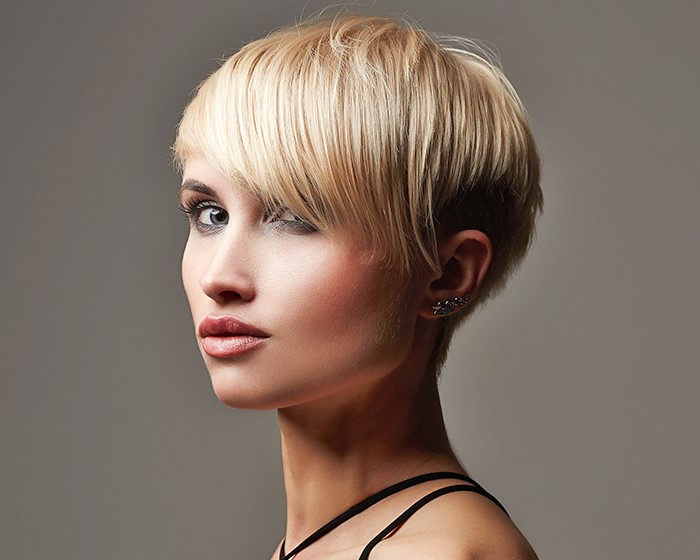 4: Taper Cut with top Heavy Layers
This female tapered, back and sides pixie cut serves layers well with the various lengths across the entire hairdo. Feathered wispy layers throughout create the dimension of uneven texture, followed with long bangs that add an air of eccentricity to this choppy style.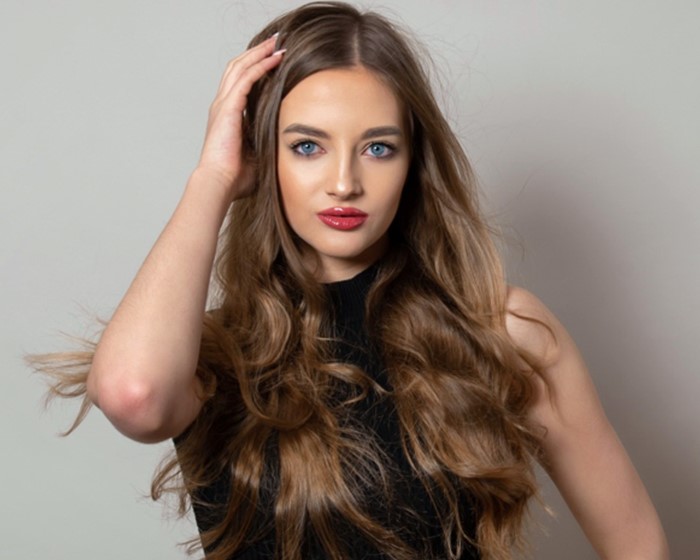 5: Long Wavy Layered Hair
Thick hair that is long can be very heavy. However, adding layers throughout will help lighten the hair and create big waves all over naturally. This will also help keep your hair maintained as the layers will create a full-bodied look, adding volume to your hair, while also adding extra dimension.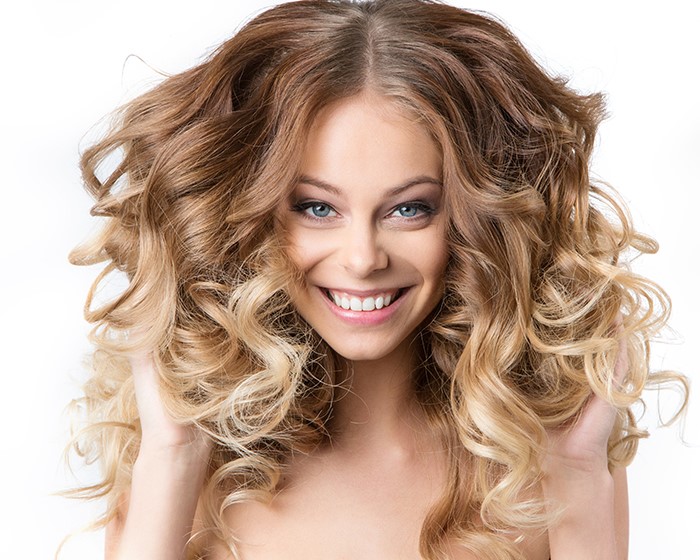 6: Long Soft Curly Layers
When you have an abundance of hair and it's naturally curly and long, you need to consider adding some layers to it.
The curls will bounce up and create natural body and movement and look amazing.
Top this off with some blonde balayage and suddenly you have a hairdo that turns heads.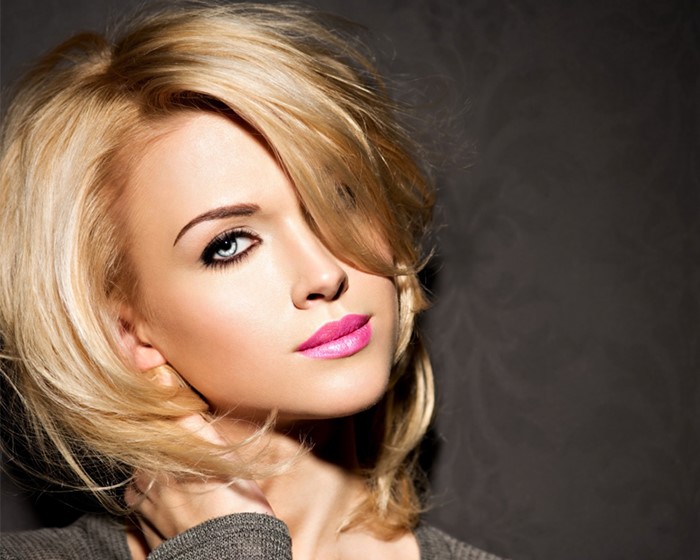 7: Medium Straight Layer Cut
Feathered layers suit all lengths of hair and give off'70s vibes, in the best way possible for this medium layered hairstyle. Even those with fine, straight hair should try light layers as they will add lift and volume without thinning out the hair too much.
In this sexy look, face framing layers have been adding to soften the jawline, while the top layers fall down to chin length and create a long side swept bangs effect.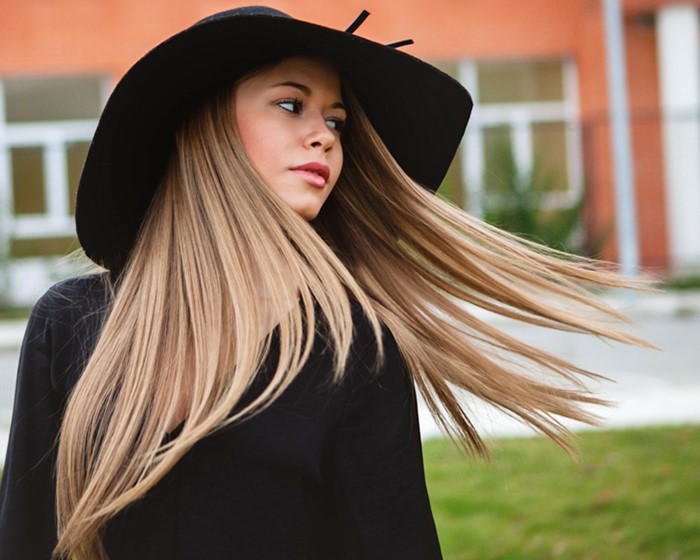 8: Long Straight Layers
What this look is all about is soft layers towards the front, where all the one length, boring long straight hair suddenly comes to life.
The trick to incorporating layers in long straight hair is to make sure that the sides are still long enough to tie back if your look and occasion requires it.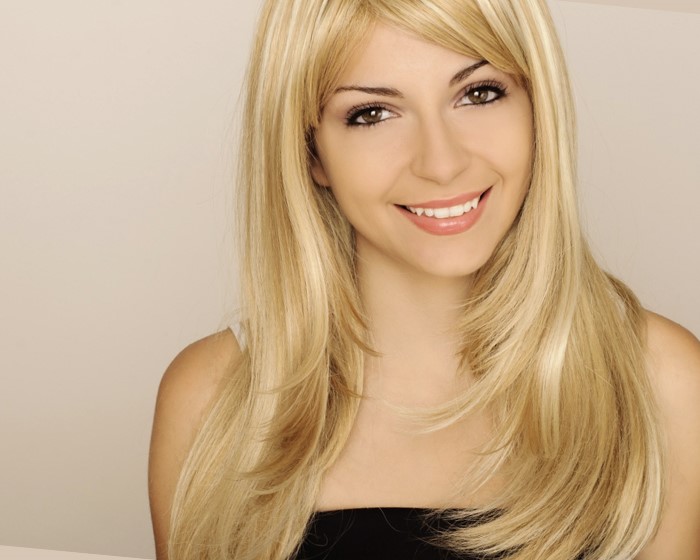 9: Face Framing Layers and Curtain Bangs
Long thin hair can be difficult to style and can look flat and dull. An ideal solution would be to have fine layers feathered throughout your tresses for volume, and to add some needed style. Layers falling around the face extended to the back create an amazing frame for all face shapes, not to mention that Extra X factor.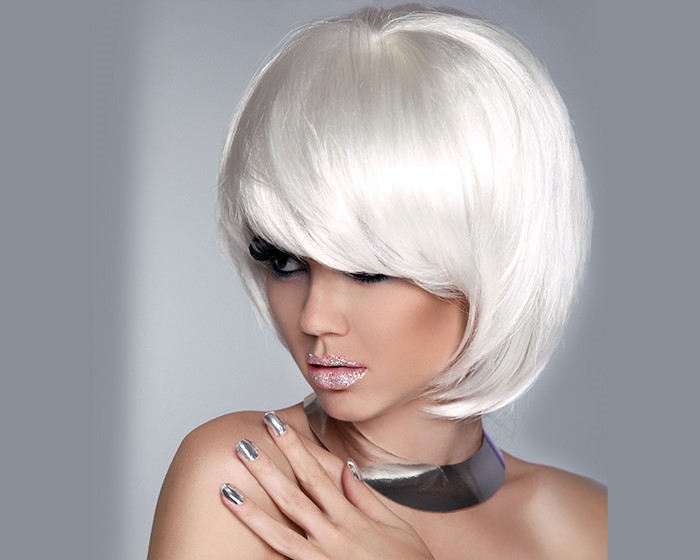 10: Layered Platinum Blonde Bob and Bangs
This Sixties inspired blonde bob cut has been heavily layered so that the ends and mid lengths are wispy while the top area is longer and heavy.
Bangs are also left longer and swept across to one side exposing one eye only, while some teasing in the crown area creates a bigger fuller look.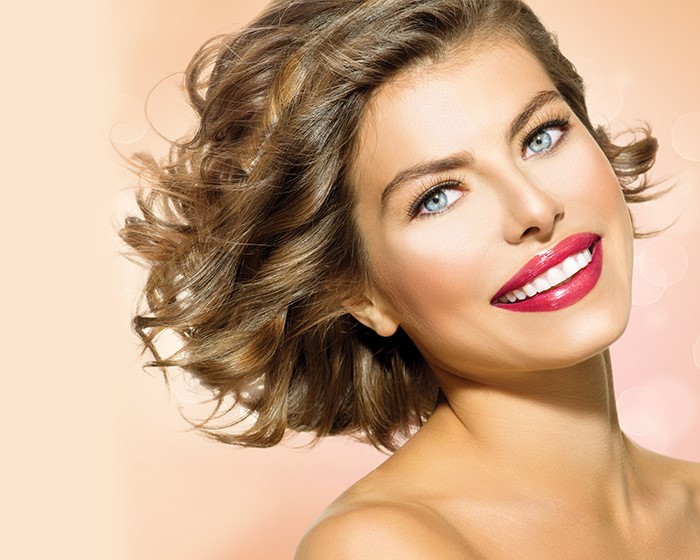 11: Medium Layered Curls
Shoulder length hair with slight layers is the perfect receipt for those lucky enough to have natural soft curls.
Layers simply help the hair to bounce up and spread out horizontally, while the absence of any bangs keep the forehead exposed and make the overall shape appear longer.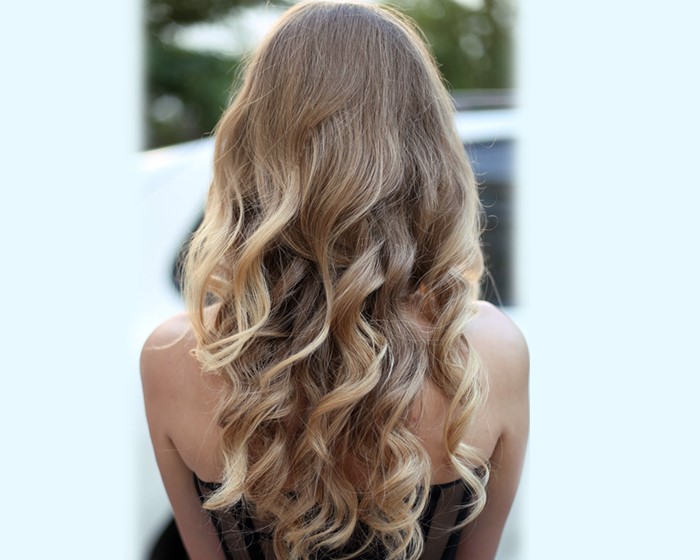 12: Curly Long Layers
V cut layers or Convex layers as they are known, (This is where the ends form the shape of a V) are a unique and different way of layering hair which craft a sophisticated finish to any hairstyle. Longer layers finely cut through the ends of your tresses will create this look while adding some subtle movement.
This long, layered hairdo looks great styled with curls, but also looks lovely straight and sleek.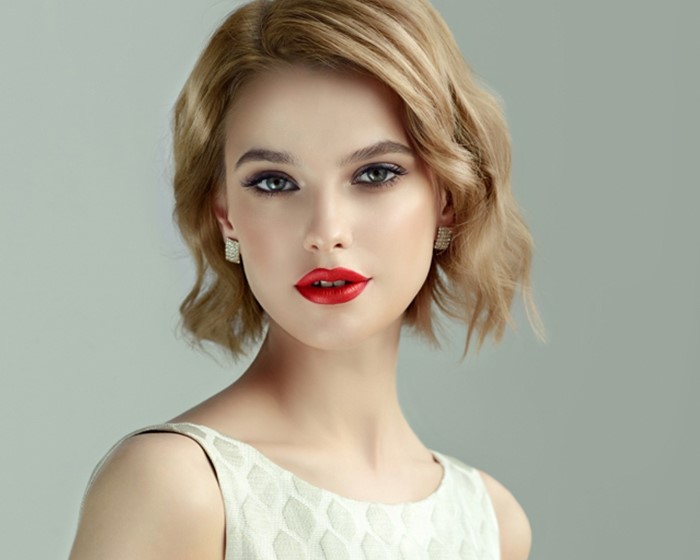 13: Medium Graduated Choppy Layers
Try choppy layers on medium length hair to create a feathered and textured look on the ends.
Layers will also make the cut appear less severe and softer ensuring you can still rock this medium haircut.
This medium layered hairstyle can look classy if groomed and styled or give off a very laidback and relaxed look when worn naturally.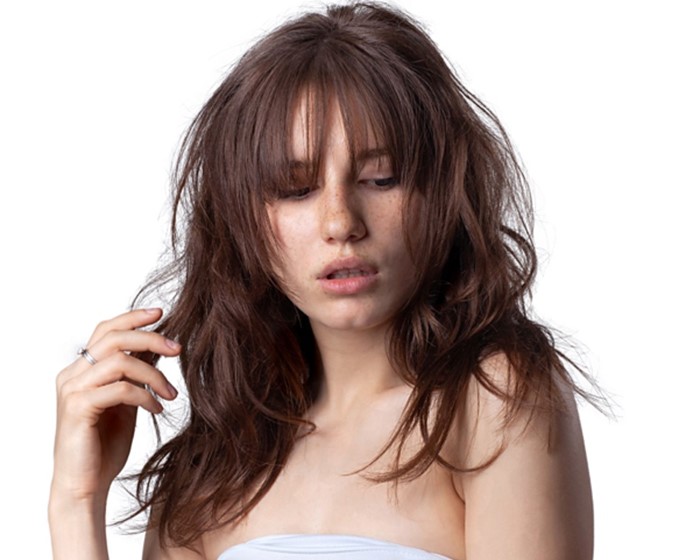 14: Long Hair Uniform Layers
Creating even layers from back to front results in a full bodied classic long layered hairstyle look.
This Eighties layered look that falls onto the face starts at the bangs, while the wispy bangs do well to hide high foreheads, cowlicks and high hairlines.
This is a great layered hairstyle on long naturally wavy hair types.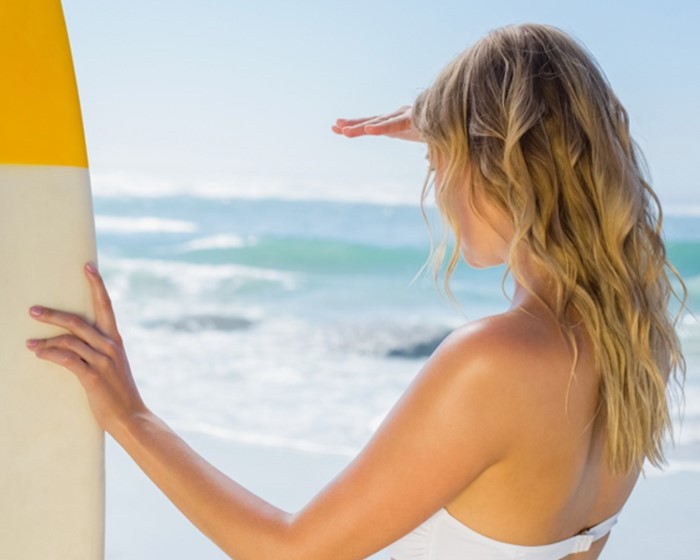 15: Beach Hair, Natural Long Layers
Get the ultimate beach babe vibe with layered, wavy hair. This fab style will accentuate your waves, whether natural or with sea salt spray, and provide a structured look. Make sure you ask your hairdresser for some shaping around the face, as well as some throughout the length. One of the lesser known secrets to beach waves is not an intense amount of salt, but getting shorter, choppier layers in your hair. The less weight, the more texture the layers will provide.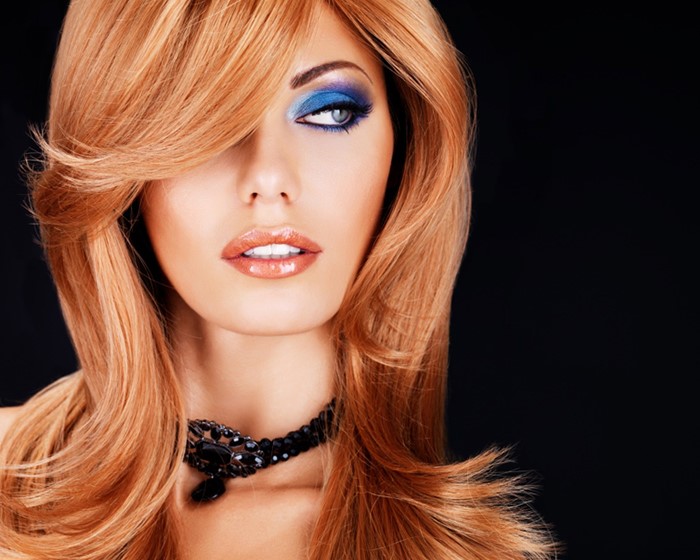 16: Layered Side Bangs
Side bangs with subtle layers is a classic look, and has been around since the early 2000s.  Soften the edges around your face, and keep your layers long to give movement to your hair. This can be beautifully styled in many ways, and keep your look polished and fresh with a hint of retro.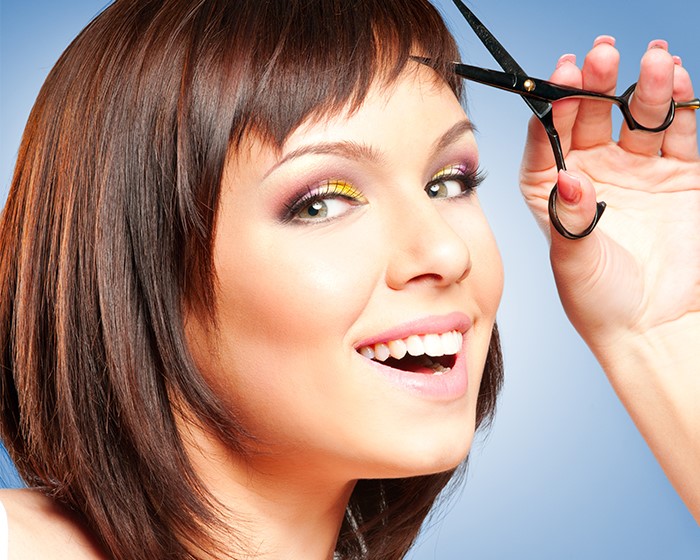 17: Short Bangs Wispy Layers
This layered Lob cut with wispy jagged layers extend to the front and sides to create soft face framing texture.
The layers also help reduce weight from the hair, making thic, course straight hair much easier to manage.
Short mirco bangs are the feature here, really opening up the entire face and drawing attention to our models beautiful eyes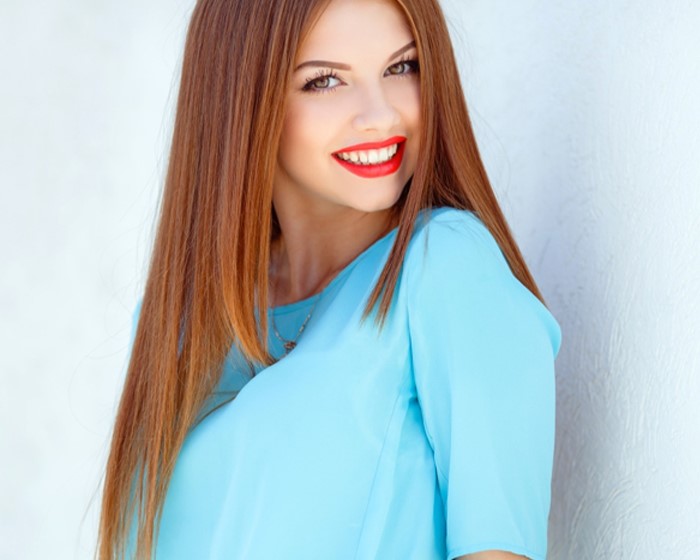 18: Face Framing Layers
Another type of layer haircut you can try is face-framing layers. These are always a great option because they, as the title suggests, will frame your face.
But why is that important you ask? They accentuate your facial structure and jawline, while also allowing the rest of your hair to remain all the one length and this is good for fine hair types, or really long hair.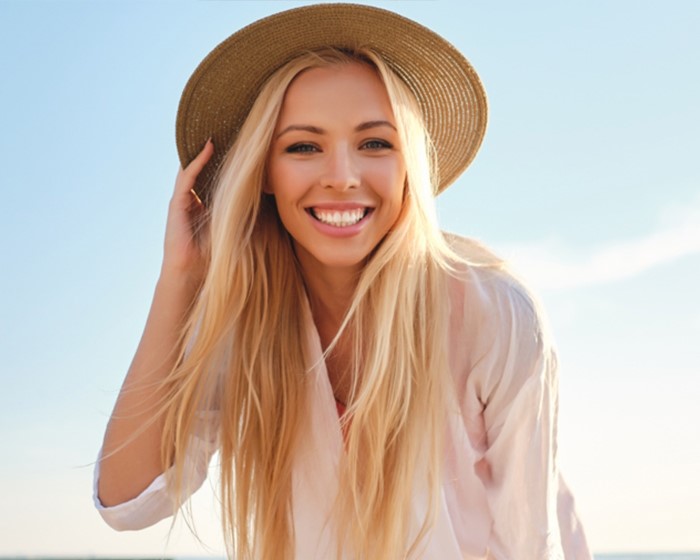 19: Medium Layers on Long Hair
Medium layers are perfect for any length of hair or whether your hair is thin or thick. This versatile hairstyle for women is an ideal one. The layers begin around the face, sometimes as high as the cheekbone, ensuring that the waves are accentuated and subtle. Sometimes the weight line can start a bit lower, around the shoulder length creating a longer, and voluminous style. The secret with layers is that they add movement to your hair natural. This style is effortless and stunning with minimal styling required.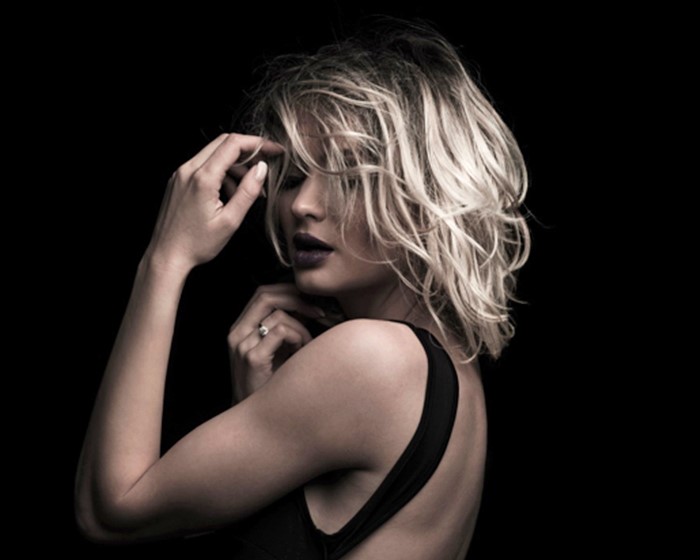 20: Layered Lob Cut
The great thing about layers is that they are so versatile that they look good with either a middle part or a deep side part. Try a deeper side part, and have your beautiful layered Lob cut tresses fall to one side creating texture and movement.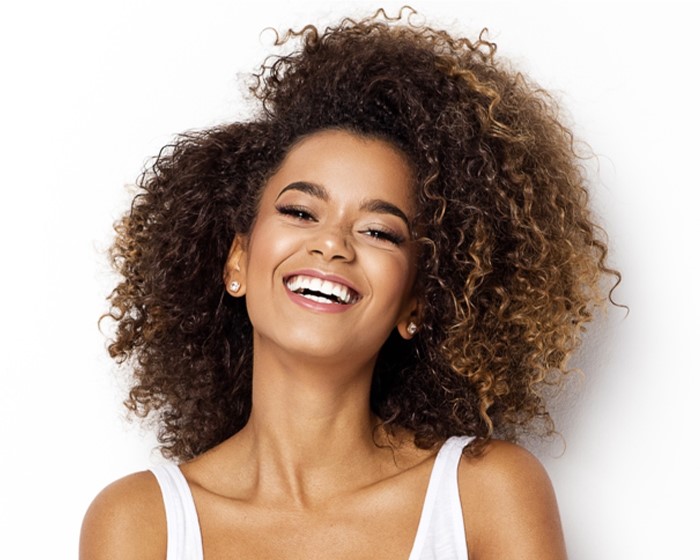 21: Ringlets layered Hair
Curly ringlets that have been layered are an absolute beaut. As if the curly haired ladies or the permed hair women do not need even more volume, however layered spiral ringlets are a great way to get this light, fluffy style and to avoid having your curls feeling super heavy light on the top and bottom. Try this, and we promise minimum styling with be needed.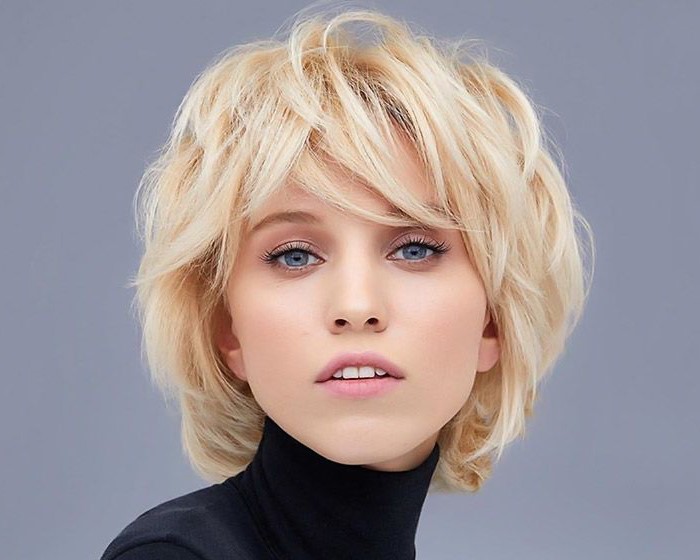 22: Medium Shag Cut
What do you do when you want to makeover your bob cut? You add layers of course!
This fresh medium shag haircut is the perfect answer to changing it up, removing the heavy weight of long layers, and for reducing stying time by as much as half.
If you didn't believe it before, well now you can.
As you can see, layers have the potential to bring any hairstyle to life and should always be considered as an option.
The best way forward is to book in and speak to your hair stylist who will give you the best personalised advice possible.
To see more layered hairstyles examples click here->